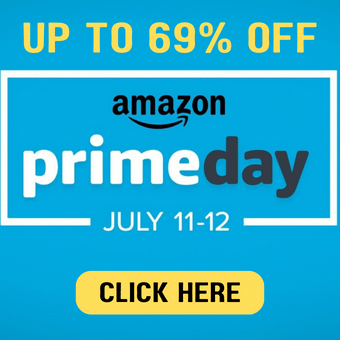 If you want to achieve extra lift and volume to your hair, a teasing comb will help you achieve that. The best teasing combs help you to add an extra lift to your hair effortlessly, allowing you to rock a voluminous mane. Quality teasing combs have a solid handle and many bristles or teeth for added comfort while combing your hair while preventing breakage. Adding volume to any hairstyle can be a hard task if you do not have the right tools. With the right teasing comb, giving your hair an extra boost is very easy. A teasing comb is an essential tool you should not miss in your hair styling arsenal. Here is a list of the best teasing combs in the market.
Our Picks
10 Best Teasing Comb In 2023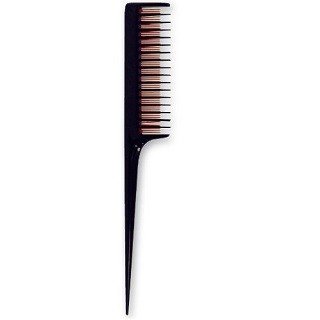 This is one of the best teasing combs available. It comes with a combination of larger teeth, which are rigid plastic, and smaller teeth, which are flexible plastic. This very sturdy comb makes it so easy to tease your hair. The comb is durable and teases your hair without making it tangle or mat up. This comb features a skinny handle, which makes it easier to hold for effortless styling. The skinny handle is also ideal for parting or sectioning your hair. It is made with three rows of teeth, which provide three times the volume and lift. Apart from teasing, you can use this comb for backcombing and finishing your hair.
Pros
Three rows of teeth
Backcombing
Teasing
Sectioning
Durable
Cons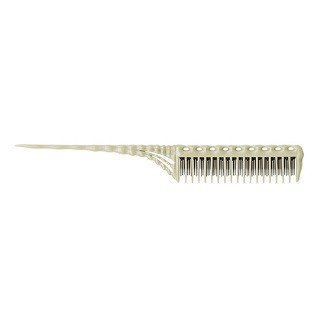 YS Park 150 Teasing Comb is a must-have if you love teasing your hair. The comb has high precision and glide, which makes it tease your hair effortlessly. The tail end of this comb allows you to sculpt your hair easily and section it for easier styling. It has three rows of teeth, designed to be wider on the outside and thinner on the inside. The two outermost rows are made with ultem plastic teeth, and the finer inner row is made with carbonium teeth. This design makes backcombing very efficient and quick, providing enormous volume. The comb is 8.5 inches long, making it easy to use on long hair.
Pros
High Precision and glide
Comb for teasing hair
Create seamless ombres
Compact
Portable
Easy to use
Cons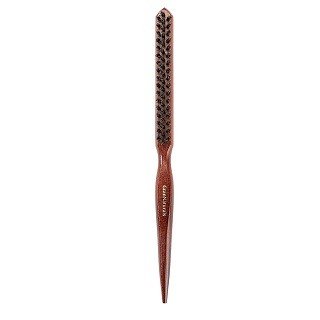 This multipurpose teasing brush adds volume to your hair and is also used for sectioning your hair, backcombing, styling fine hair, edge control, and smoothing. It is made with a rattail pick that makes sectioning your hair and styling edges easy. Unlike most teasing combs, this one is made with boar bristles. As you brush your hair, the bristles help to distribute and spread oil from your roots to the ends lubricating each hair strand and adding moisture and shine. This helps to reduce frizz and also prevents oil build-up on your scalp. The boar bristles gently massage your scalp, which improves blood flow and helps follicles to grow into healthier strands. This comb features a wooden frame for easier and non-slipping styling.
Pros
Add volume
Add style
Reduces frizz
Perfect edge
Distribute oil
Suitable for all hair types
Travel-friendly
Cons
Bristles may fall out easily
This is your perfect teasing comb for quickly adding instant root lift and volume to your style. Use the tapered tail of this comb to section small areas of your hair and comb from the roots to the ends to instantly build height and volume. This comb features a multi-length tooth design with three different lengths of teeth that help to capture more hair and make backcombing faster and easier. It has a combination of longer bristles that help to detangle and give an instant lift to your hair and finer inner bristles that moves the hair down toward the roots. The comb is ideal for all types of hairs, and its tail rat design allows fast sectioning to help you add volume exactly where you need it. The comb is portable, durable, and heat resistant, making it perfect for travel and on-the-go styling.
Pros
Creates instant volume
Different lengths of teeth
Fast sectioning
Durable
Portable
Travel-friendly
Cons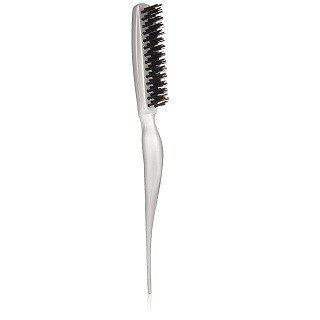 This is one of the best teasing and sectioning brushes that suits all hair types. It gives a perfect lift to your hair with its three rows of teeth that rea not even. The multi-tiered bristles of this comb make it easy to build your body as they are densely packed to tease your hair effortlessly. The comb features a pointed handle, making it easier to section your hair into small bits and create volume exactly where you need it. The comb is made with very hard, high-quality plastic that makes it durable.
Pros
Slim design
Three rows of bristles
Combing
Lifting + Creating volume
Prevents static
Best for all hair types
Cons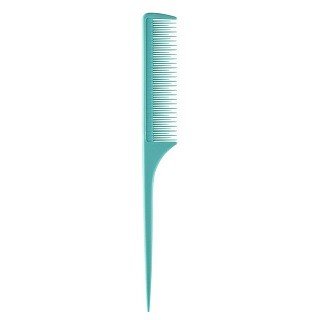 This is a must-have hair tool in your styling arsenal. It is a perfect comb for adding body and bounce and sectioning your hair during the styling process. It features a rattail design that helps to sculpt your hair into manageable sections for styling and creating up-dos. The comb features two rows of teeth that are heat resistant and made with anti-static carbon material. It helps to create two times the amount of volume without pulling or damaging your hair. This comb is durable and versatile. You can use it for backcombing, teasing, sectioning, and finishing your hair.
Pros
Perfect tool for adding body
Perfect for all hair types
Durability
Versatility
Volume
Travel size
Cons
REVLON's perfect style teasing brush is great for adding volume and locking in the fullness of hair for a variety of styles. Its dense bristles have ionic technology and help in reducing frizz. The bristles gently massage your scalp, which helps distribute oil across all your strands as you comb your hair. This makes your hair soft and gives it a precise shine. The comb features a thin tail designed for precisely sectioning your hair for easier styling. The comb is ideal for every type and length of hair, and it's great for backcombing and creating volume.
Pros
Add volume
Variety of styles
Great for teasing and lift
Section hair precisely
Easy to use
Sturdy
Lightweight
Cons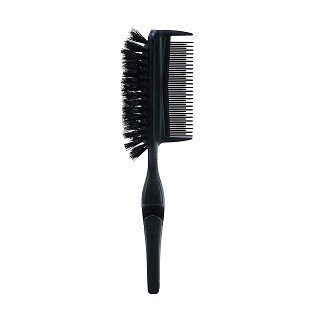 This double-sided bristle hairbrush and styling comb are ideal for creating the perfect upto and ponytail. This brush and comb design allows you to create versatile styles. The comb side features a staggered teeth pattern of different lengths that is ideal for teasing and adding volume. Unlike most teasing combs with a sectioning tail, this comb picks on the front for style definition and to divide your hair easily for flawless styling. The brush apart features rich boar bristles blended with anti-static nylon bristles, which help to distribute the hair's natural oils to promote shine and provide a polished look. This styling brush really does all the work. It is designed with a custom hair tie handle that is equipped with three elastic hair ties. The comb is ideal for all hair types and will help you create various styles.
Pros
Create the perfect bump-free ponytail
Create the perfect updo
Teasing and volume
Ergonomic handle
Easy to use
Minimizes hair damage
Cons
This versatile comb is great for teasing, lifting, and styling your hair. Its teasing teeth come with a stainless steel lift that is also heat resistant. The comb is very sturdy and will stay for a long. It teases your hair effectively, and the pic is ideal for smoothing out the teased area. It is small enough to tick in your handbag for on-the-go styling. The teeth of this comb are of different lengths, which makes it easy to lift all the hair for great volume.
Pros
Burgandy color
Heat resistant
Durable
Easy to use
Great for teasing, lifting and styling
Sturdy
Cons
Leinuosen Heat Resistant Teasing Comb is among the most budget-friendly teasing combs available. It is a pack of three rattail combs that covers all your teasing and styling needs. The comb is made of anti-static and heat-resistant silicon carbon material that is lightweight, durable, and virtually unbreakable. It has a special stainless steel metal rattail design for styling, sectioning, backcombing, and coloring your hair. Its alternating teeth length with serrated edges is great for teasing your hair. This comb adds a brilliant shine and luster to your hair and leaves your hair smooth and silky soft.
Pros
Virtually unbreakable
Quality material
Heat resistant
Lightweight
Durable
Anti slip design
Teasing combs
suitable for salons, barbers
Cons
Conclusion:
If you want to add a good volume and lift the flat roots of your hair, you need to use a good teasing comb. While looking for the best teasing comb, you should consider its cost, durability, ease of use and cleaning, weight, length, and versatility. If you are having trouble choosing the ideal teasing comb, this list highlights some of the best teasing combs you should consider. Get yourself one of these today and enjoy creating endless hairstyles with an extra lift to your hair.
About Author (Nina J. Erickson)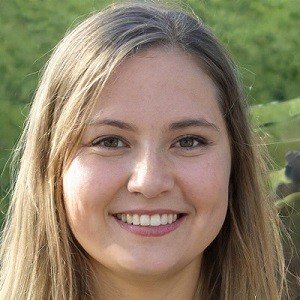 Nina J. Erickson is a makeup blog author who writes about the latest trends and techniques in beauty. With a passion for all things makeup, Nina shares her insights and expertise with her readers, helping them achieve their desired looks and feel confident in their skin. Whether she's reviewing the newest products or offering step-by-step guides, TheApexBeauty's blog is a go-to resource for anyone interested in makeup.