Are you tired of foundations that feel heavy on your skin? Then it would be best if you tried Korean cushion foundation. This foundation formula is usually creamy and comes in compact packaging, including an applicator.
If you don't like using powder or liquid foundations, this cream foundation might be all you want. Unlike other foundations, it is usually quicker and easier to apply on your skin. These cushion foundations give you a flawless finish that is comfortable to wear and healthy for your skin.
The best Korean cushion foundation is made with innovative technologies that improve its wear time, and it is formulated with skin-friendly ingredients that make your skin more radiant.
The Winners
10 Best Korean Cushion Foundations In 2023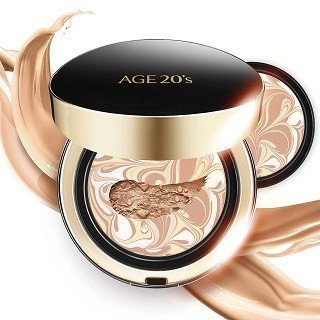 This is one of the best Korean cushion foundations on our list. It is formulated to improve the appearance of your skin texture by concealing all blemishes and flaws and creating smooth, luminous, moist skin. It is infused with 71% essence, eliminating the sticky or greasy feeling found in many other full-coverage makeups. It is a three-in-one latte of beige, white, and old that provide a radiant makeup look, color correction and buildable coverage. This foundation protects your skin from sun damage with SPF 50+. It is lightweight and covers your large pores, dark spots, and imperfections without looking too thick but natural.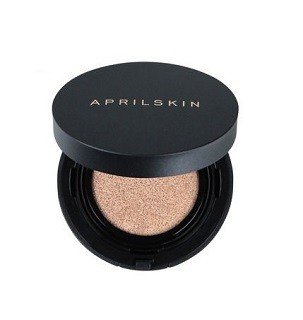 This natural beige cushion foundation will make medium skin tones appear slightly brighter in a more beautiful and natural way. With only a small amount of this cushion, you can perfectly cover spots, blemishes, redness, wrinkles, and fine lines. The cushion contains natural mineral water that provides long-lasting moisture to your skin. It is also infused with blueberry fruit extracts that comfort and soothe tired skin, and PhyllanthusEmblica fruit extract provides vitamin C to brighten and purify skin tone. Jeju Aloe Vera leaf extract contains moisture that purifies your skin tone. The cushion also protects your skin from harmful UV rays with SPF 50+.
This concealing cushion foundation formula reduces the visibility of skin imperfections like dark spots, wrinkles, and redness without leaving a greasy residue behind. An ultra-fine mesh screen is used to sift out the fine polymer powder cream to make it very lightweight and breathable for a more natural and vibrant look. The thin-plate-like powder securely adheres to your skin and is resistant to clamping. This cushion uses ceramide-coated powders, which make your makeup last longer without turning dull or draining moisture from your skin. The formula also offers UV protection by forming a barrier around your skin to protect it from UVA and UVB sun rays.
Get your glow on by using the CLIO Kill Cover Glow Fitting Cushion. It is a moisturizing cushion that gives your skin a beautiful, radiant glow that lasts all day. This cushion is resistant to smudging and smearing; thus, you need to worry not about re-applications and touchups during the day. This cushion blends and stays on your skin effortlessly, as it is lightweight and comfortable to wear all day. It keeps your skin hydrated, leaving it smooth and radiant.
It is formulated with babassu seed oil, calendula seed oil, and calendula Officinalis flower extract that moisturizes your skin, giving it a natural radiance glow without the risk of oiliness. The cushion comes with a needle-perforated puff that helps to absorb and blend the formula seamlessly, making it easier to apply.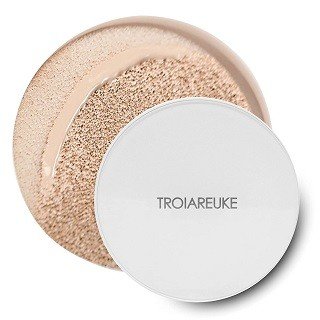 If you have dry, sensitive skin or you are always worried about your skin getting damaged from using the wrong foundations; this cushion foundation is designed for you. This healing Korean cushion foundation calms redness, acne, rashes, and sensitive skin. It is super moisturized to keep dry skin hydrated all the time. It offers a lightweight coverage that gives your skin a natural look. Its key ingredients include adenosine which helps to relieve wrinkles, niacinamide that brightens your face to have a whitening effect, and CentellaAsiatica extract, which helps heal red, irritated, and inflamed skin.
If you want a very light coverage that will not feel heavy on your skin or leave it oily, Beauty People Absolute Radiant Girl Cushion Foundation should be your choice. This cushion will smooth out blemishes and conceal dark spots, wrinkles, fine lines, and redness while looking all-natural. This cushion lasts for hours and has hydrating ingredients that keep your skin moist, giving it a natural-looking, dewy finish. It has a broad spectrum UV protection with SPF 50+ that protects your skin from harmful sun rays. Its coverage is buildable and offers a sheer finish.
This multipurpose Korean cushion foundation works as a primer, anti-wrinkling, and sunscreen. It is made with multi-light reflective micro particles that offer a smooth and lightweight full coverage for enhanced brightness and perfect complexion. The cushion has a gel texture that blends into your skin seamlessly to deliver a buildable coverage and offers a stunning dewy finish that conceals all your imperfections without getting cakey. It is formulated with seven herbal extracts that soothe and brightens your skin.
It also has cooling herbal ingredients that calm down sensitive skin and conceal redness for natural-looking coverage. This foundation also controls sebum and leaves your skin feeling soft and fresh without a sticky or oily feel.
This is your perfect cushion foundation makeup for improving uneven skin texture and acne and reducing dark spots, wrinkles, fine lines, and redness. It delivers flawless coverage that lasts all day long. The formula has a broad spectrum SPF 50+ to offer protection from harmful UV rays. You do not need to use sunscreen when using this foundation.
It is formulated to be weightless so that it does not feel heavy on your skin. It is also buildable and offers natural coverage. The cushion is infused with a hydrating bamboo sap formula that leaves your skin moisturized all day. It is also infused with green tea, which is a rich antioxidant for your skin. Available in 5 shades, it is easier to select a shade that matches your skin tone.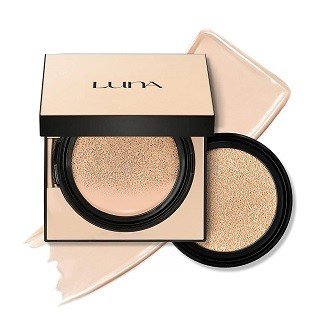 Did you know that sweat and sebum can make your makeup darken or separate during the day? AEKYUNG LUNA Sunscreen Cushion Foundation is designed to prevent such ordeals. It is formulated to last for a long time and withstand sweat and heat. Your makeup stays intact and fresh all day, and there is no need to re-touch.
The formula's lightweight texture makes your skin look clear, bright, and smooth. It is not too matte or too glossy. The cushion conceals all your skin imperfections like dark spots, redness, wrinkles, fine lines, and acne spot, leaving it even and flawless. With an SPF37, your skin is protected from the sun's harmful UV rays. Please see the video.
This long-lasting, buildable sheer cushion foundation has brightening, anti-aging, and UV protection features. It is made with micro-fit technology making it a weightless cushion. It offers smooth full coverage with zero clumping or smudging making it an ideal summer Korean cushion foundation. This formula is infused with Aqualicia extract that provides moisture and hydrates dry skin. This semi-matte foundation instantly smoothens your skin and conceals all imperfections without leaving a sticky residue.
It comes with a pointed-edge sponge that helps you to apply your makeup evenly on all parts of your face, including the lips, nose, and eyes. The ergonomically and specially designed makeup sponge makes it easy to apply. It is available in two colors for a bright and more natural skin tone.
Conclusion
Korean cushion has become more popular than ever because it is lightweight and does not feel heavy on your skin or leave a sticky residue. Most of these cushion foundations offer flawless coverage, feel comfortable to wear, and other skin benefits such as UV protection, moisturizing, and anti-aging features. The Korean cushion foundations are also made with innovative technologies that allow them to last long without caking, turning color, or smudging. You don't have to do any touch-ups during the day. You can pick one of the best Korean cushion foundations from this list and see if it's what you have been missing.
About Author (Nina J. Erickson)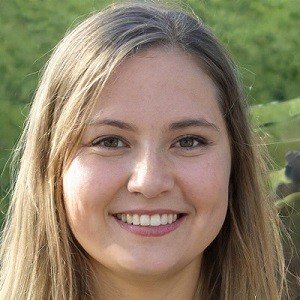 Nina J. Erickson is a makeup blog author who writes about the latest trends and techniques in beauty. With a passion for all things makeup, Nina shares her insights and expertise with her readers, helping them achieve their desired looks and feel confident in their skin. Whether she's reviewing the newest products or offering step-by-step guides, TheApexBeauty's blog is a go-to resource for anyone interested in makeup.