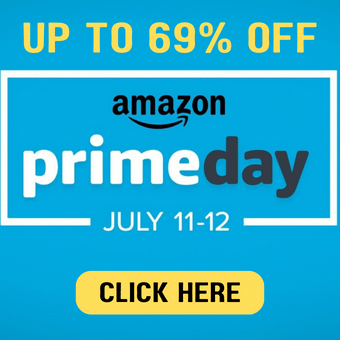 Yes, you can bring dry shampoo on a plane. Dry shampoo is not considered a liquid or gel, so it does not have to follow the TSA's 3-1-1 rule for carry-on liquids.
If you are carrying aerosol cans, the TSA has some specific rules in place to ensure safe transport. Dry shampoo has become a popular travel essential for those looking to freshen up their hair without access to water or for those who want to extend their blowout.
TSA Rules And Regulations
Certainly! The U.S. Transportation Security Administration (TSA) has specific rules for carrying liquids in carry-on bags on flights. These rules are part of the 3-1-1 liquids rule. Here's a table that breaks down the TSA guidelines for carrying liquids on a plane:
| Category | Specification |
| --- | --- |
| Container Size | Each container must be 3.4 ounces (100 milliliters) or smaller. |
| Bag Type | One quart-sized, clear, resealable plastic bag. |
| Bag Limit | One bag per passenger. |
| Placement in Screening Bin | The bag must be removed from your carry-on and placed in the screening bin. |
| Medications, Baby Foods, & Special Needs | You are allowed to bring more than 3.4 ounces of medications, baby foods, and other special needs items. They don't need to be in the quart-sized bag, but you should declare them for inspection at the checkpoint. |
Remember:
You should make sure that all your liquids, gels, aerosols, creams, and pastes fit into this one bag.
If you have more liquids, they need to be checked in.
The rules can vary by country, so always check local regulations if you're traveling internationally.
Types Of Dry Shampoos Suitable For Air Travel
Let's delve deeper into the topic by exploring the different types of dry shampoos suitable for air travel.
The Different Types Of Dry Shampoos Available In The Market
Dry shampoos come in different forms, such as powders, sprays, and foams. Each type has its own benefits and drawbacks.
Powder dry shampoos are great for absorbing excess oil and adding volume to your hair. They are typically easy to apply and offer long-lasting results. Some people find them difficult to blend and may leave a white residue on their hair.
Spray-dry shampoos are the most popular type because they are easy to use and offer quick results. They come in a range of fragrances and leave your hair feeling refreshed. But, they may contain alcohol and other chemicals that can be harmful if inhaled in large amounts.
Foam dry shampoos are ideal for people with sensitive scalps. They contain fewer chemicals than other types and offer a gentler cleansing experience. They may not be as effective as powders or sprays in absorbing oil.
The Pros And Cons Of Different Forms Of Dry Shampoos
Before choosing a dry shampoo for your travel needs, you should consider its benefits and drawbacks. Here are some of the pros and cons of each type:
Powder dry shampoos:
Pros: Offer long-lasting results; suitable for adding volume; affordable; easy to carry.
Cons: May leave a white residue on the hair; difficult to blend; may irritate sensitive scalps.
Spray dry shampoos:
Pros: Easy to use; quick results; come in a range of fragrances; suitable for most hair types.
Cons: May contain harmful chemicals; may cause scalp irritation; not ideal for sensitive scalps.
Foam dry shampoos:
Pros: Gentle on the scalp; contain fewer chemicals; suitable for sensitive scalps; easy to use.
Cons: May not offer as much oil-absorbing power as powders or sprays; expensive; may leave hair feeling sticky.
Which Form Of Dry Shampoo Is Best For Carrying On A Plane?
When it comes to air travel, spray-dry shampoos are the top choice for several reasons.
Firstly, they are easy to carry as they come in travel-sized containers. Secondly, they are quick to apply, which is ideal when you're on the go. Lastly, they don't require water to use, making them perfect for long-haul flights.
Packing dry shampoo on a plane is allowed but follow airline guidelines by checking container size restrictions. By knowing the differences between the types of dry shampoos available, their pros and cons and which type is best for air travel, you can make an informed decision when planning your next trip.
Tips For Packing Dry Shampoos For Air Travel
Exploring The Ideal Travel-Size Packaging For Dry Shampoos:
When it comes to packing dry shampoo for air travel, one of the key things to consider is the size and type of packaging.
Here are some tips for exploring the ideal travel-size packaging for dry shampoos:
Look for products that are specifically labeled as travel-sized. These products are often designed to meet TSA regulations and will be easy to pack in your carry-on luggage.
Consider purchasing a small, refillable spray bottle. This will allow you to transfer your dry shampoo from its original packaging to a smaller container that meets TSA guidelines.
Check the TSA website to ensure that the size of your dry shampoo container meets its guidelines. Generally, containers must be 3.4 ounces (100 milliliters) or less to be allowed in carry-on luggage.
Accessories And Containers Appropriate For Transferring Non-Compliant Products:
The packaging of your dry shampoo might not meet TSA guidelines, or you might want to bring a larger quantity of a specific product. In these cases, you will need to transfer your products to an appropriate container. Here are some accessories and containers that are appropriate for transferring non-compliant products:
Small, clear plastic bags are a great option for transferring products that might spill or leak. Be sure to seal the bag properly and label it clearly.
Look for travel-sized containers that are designed for storing liquids. These containers are often available in travel supply stores or online.
Consider purchasing silicone travel bottles. These are designed to be leak-proof and are available in a variety of sizes.
Step-By-Step Guide To Packing Your Dry Shampoo For Seamless Tsa Checks:
Now that you have the right packaging and containers for your dry shampoo, it's time to pack it up for air travel. Here is a step-by-step guide to packing your dry shampoo for seamless TSA checks:
Start by transferring your dry shampoo to an appropriate container. Be sure to label the container clearly and seal it properly.
Pack your container in a clear plastic bag, along with any other liquids you may be bringing. Remember to follow the guidelines for liquids in carry-on luggage, which state that containers must be 3.4 ounces (100 milliliters) or less.
Place the bag in an easily accessible part of your carry-on luggage, as you will need to remove it during TSA checks.
When you reach TSA security, remove the bag from your luggage and place it in the bin provided. This will make it easy for TSA agents to check your liquids and ensure that they meet the guidelines.
Alternatives To Dry Shampoo For Freshening Up On A Flight
Going on a long flight can be quite exhausting, especially when you're traveling for hours. The last thing you want is to feel grimy and not refreshed when you finally reach your destination. Dry shampoo can be a lifesaver when it comes to keeping your hair looking great during long flights.
It's important to note that not all types of dry shampoo are allowed on planes. Here are some alternative hair care products and easy ways to freshen up your hair mid-flight.
Other Hair Care Products That Are Permitted On A Plane
If you're not carrying a bottle of dry shampoo with you, don't worry. There are a few other hair care products you can bring on a plane with you. These products include:
Leave-in conditioner
Hair oil or serum
Hair lotion
Hair wax or clay
These products can be used as substitutes for dry shampoo and are easily applied mid-flight to freshen up your hair.
Highlighting Non-Spray Alternatives To Dry Shampoo For A Quick Touch-Up
If you're concerned about the aerosol content of traditional dry shampoos and want a non-spray alternative, there are plenty of options available. These alternatives include:
Dry shampoo powders
Root concealers
Tinted dry shampoos
Hair perfumes
These non-spray options can give you similar refreshing results as aerosol dry shampoos, and they are less likely to be scrutinized by airport security.
Other Easy And Practical Ways To Freshen Up Your Hair Mid-Flight
Here are some other easy and practical ways to keep your hair looking great, even on long-haul flights:
Bring a small towel and run it under warm water to wipe your hair down and remove excess oil
Use a wide-tooth comb to work out any tangles and smooth out your hair
Wear a loose-fitting hat or scarf to cover your hair and keep it from getting too dry or greasy
Simply tie your hair up in a bun, ponytail, or braid to keep it away from your face and neck
There are many creative and practical ways to keep your hair fresh mid-flight, so don't be afraid to experiment with alternatives to standard products.
There are plenty of ways to keep your hair refreshed mid-flight without relying on dry shampoo. With some preparation and a few alternative hair care products, you can arrive at your destination feeling and looking your best!
Frequently Asked Questions Of Can You Bring Dry Shampoo On A Plane?
Can You Travel With Dry Shampoo?
Yes, you can travel with dry shampoo on a plane. It's TSA approved and safe for air travel.
Is Dry Shampoo Allowed On Airplanes?
Yes, as long as it meets the size requirement for carry-on liquids and gels, which is 3.4 ounces.
How Do You Pack Dry Shampoo For Air Travel?
Pack dry shampoo in a leak-proof and sealable bag and put it in your carry-on bag or checked luggage.
Can I Bring Aerosol Dry Shampoo On A Plane?
Yes, you can bring aerosol dry shampoo on a plane as long as it meets the TSA size requirement and is in your carry-on baggage.
Do I Need To Declare My Dry Shampoo At Security?
You do not need to declare dry shampoo at security. Just make sure it's packed properly and follows TSA's guidelines.
Conclusion
It is perfectly acceptable to bring dry shampoo on a plane. But important to follow the TSA guidelines for liquids and aerosols. Pack dry shampoo in a container that is 3.4 ounces or smaller, and place it in a clear plastic bag along with other toiletries.
If you are unsure about the rules, check with your airline or TSA before you pack. Dry shampoo is an excellent way to refresh your hair on long flights, or even to avoid washing your hair in hotel rooms.
With some careful planning, you can easily bring dry shampoo on a plane and enjoy fresh, clean hair throughout your travels. Happy flying!
About Author (Kelly V. Lampkin)
Kelly V. Lampkin is a hair care blogger who writes about various topics related to hair care, including hair styles, hair products, and hair health. She is passionate about helping people achieve healthy, beautiful hair and shares her knowledge and experience through her blog. Whether you're looking for tips on how to style your hair or advice on how to care for damaged locks, TheApexBeauty's blog is a great resource for anyone interested in hair care.