Hard wax beans enable you to wax in the comfort of your home. You no longer have to book salon appointments, and you can wax yourself at any point you want. You also end up saving lots of money. Hard wax beans can help you get rid of unwanted depilatory hair on your body. They make the waxing process easy, painless, quick, and mess-free. These beans melt smoothly into a fluid or creamy formula that is easy to work with. When you apply this cream to the areas you want to wax, it dries up quickly in seconds, and all you have to do is pull the wax with your fingers against the direction of your hair growth. Hard wax beans remove hair only and do not adhere to the surrounding skin, which makes them more comfortable to use. It is suitable for sensitive areas like bikini areas, underarms, and your face. Here is a list of the best hard wax beans that you should try.
Our Top Picks
10 Best Hard Wax Beans Of 2023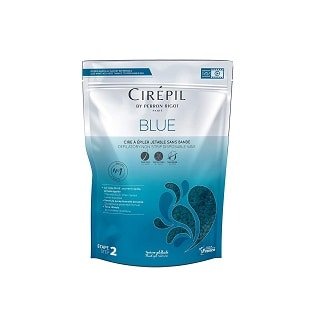 This is an all-purpose waxing kit that is formulated to be used on all hair types whether long, coarse, or soft. This wax is safe for all-purpose use. It can be used for the bikini areas, chest, legs, face, arms, lips, eyebrows, and face. It helps to remove hair in all these areas in a painless process that does not damage your skin. These unique beans allow you to measure and refill as needed. No strips are required, and it melts at a lower temperature which allows a comfortable application and quick and easy hair removal. This wax adheres only to the hair and removes it from the root without sticking or pulling your skin.
Key Features:
Melts at a lower temperature than traditional waxes
Safe for all-purpose use
Dermatologist-tested
No strips required
Can be used on all hair types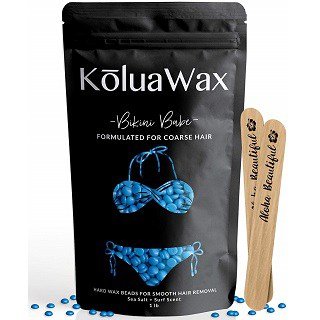 This is a strong waxing formula that is made from Brazilian carnauba wax. It is made to remove even the most stubborn hair. It is ideal to use for your bikini area, chest, underarms, or anywhere with unwanted hair. This wax offers stripless and painless hair removal at the convenience of your home. It melts quickly and pulls off cleanly, and requires no post-wax clean-up. This wax is gentle, and the wax sticks to your hair only and not your skin.
Key Features:
Gentle and effective waxing formula
Suitable to remove thick and coarse hair
Melts quickly and pulls off cleanly
Suitable to refill any wax warmer
Removes hair to the root and takes longer to grow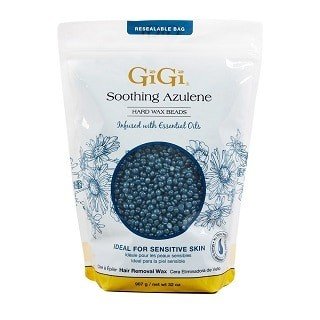 This is one of the best hard wax brands on the market. It is designed to remove unwanted hair on your arms, legs, back, chest, and face. Enjoy a comfortable and quick waxing process with no strips required. This formula melts at low temperatures enabling you to apply it at a low comfortable temperature on your skin. It removes hair from the root, which makes it take longer to grow. The hair that regrows will also appear softer, thinner, and less noticeable. This wax is infused with nature-derived ingredients that soothe and moisturizes your skin. It is enriched with calming Azulene and chamomile essential oil making it ideal for those with sensitive skin.
Key Features:
Gentle hard wax for full body and face waxing
Extracts hair from the root
Dermatologist-tested
Infused with soothing and moisturizing ingredients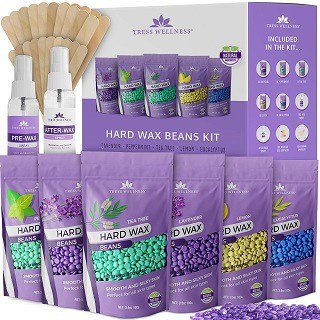 Forget about painful hot waxes and use Tress Wellness Hard Wax Beans Wax Beads that offer a painless and flawless hair removal process. This formula has a uniquely low melting point which makes it easy to handle and comfortable to use. It is formulated with natural ingredients that help to minimize irritation after waxing. The waxing kit comes with a pre-wax spray to prep your skin before waxing and a post-wax remover spray that soothes your skin. This wax glides easily on your skin and delivers effective results.
Key Features:
Easy to use and no strips needed
Available in 5 different scents
Suitable for all hair types and safe for face use
Works with any wax warmer
Ideal for both ladies and men
Minimize irritation with its natural ingredients
Comes with a pre-wax spray to prep the skin and post-wax spray to soothe your skin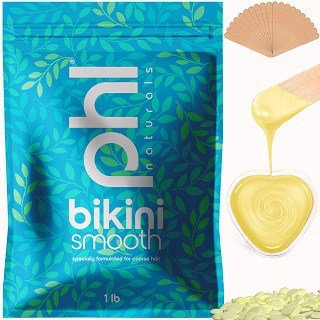 For smooth, fast hair removal in the comfort of your home, use PHL Naturals Hard Wax Beans for Hair Removal. This formula works great with any wax warmer and it helps to remove thick coarse, and stubborn hair. It grabs even the shorter hairs and you don't have to wax the same areas twice. It provides a flawless and pain-free hair removal process that leaves you with smooth, hairless sexy skin. The formula is effective and safe for all skin types, even sensitive skin. It removes hair without pulling up your skin or leaving painful irritation or redness.
Key Features:
Great to use on bikini areas, underarms, and chest
Pulls oust unwanted hair cleanly and faster
Works well with any wax warmer
Safe and effective for all skin types
Grabs hair root at the follicle to remove it in the first pass
Pain-free and irritation-free process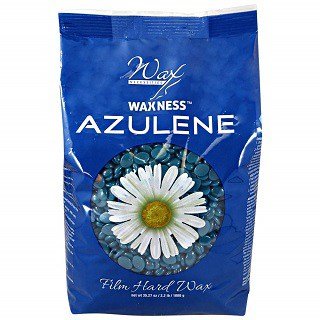 This is a high-quality wax bead made in Italy. It is effective for removing coarse and short hair on your bikini areas, and underarms. It is tough on your hair and very gentle on your skin. It pulls out hair without pulling your skin or causing irritation afterward. It is formulated with soothing chamomile extract that soothes and calms your skin after waxing. It is enriched with coconut oil that moisturizes the skin on the wax areas which helps to prevent irritation.
Key Features:
Effective for removing coarse and short hair
No stripes required
Made with soothing chamomile extracts
Ideal for underarm and bikini hair removal
This wax kit is designed for full-body use. It is made with a low melting point that allows it to be applied at a low comfortable temperature and deliver a flawless waxing experience. This smooth and creamy formula is made with natural ingredients that work on coarse hair and larger areas. It is effective for bikini areas, armpits, legs, arms, and back waxing. The wax grips hair firmly at the root to facilitate quick and effective hair removal that delays further growth. It comes with 10 wax applicators because no stripes are required.
Key Features:
Perfect for large body areas with coarse hair
A gentle and effective wax
Essay to use with a low melting point
Made with natural ingredients, which makes it safe to use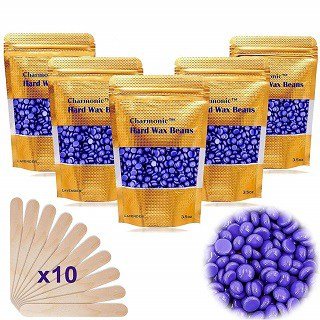 This is a premium quality wax made from certified natural ingredients that are safe for your skin. The wax melts quickly and is very easy to apply. Use a wax heater to melt the wax beans and spread them on your skin applying a little pressure using the applicator in your hair growth direction. Allow the wax to set in and dry for about 50-10 seconds and pull it quickly against your hair growth direction. It is gentle on the skin and does not leave any hard-to-clean residue.
Key Features:
Safe and gentle o your skin
Messy-free and it is less painful
Easy to apply and remove
Suitable for all hair types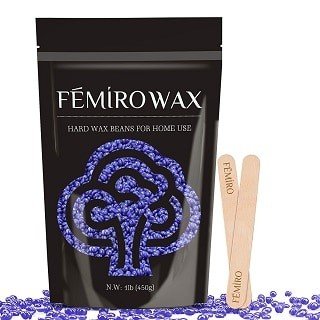 If you have sensitive skin, NaturalRays Hard Wax Beans Full Body Hair Removal is your ideal wax. It is made with natural ingredients with no added harmful ingredients, making it safe for sensitive skin. It is ideal for arms, legs, armpits, faces, and sensitive areas. It is best for removing hair in small areas. This wax removes about 90% of that hair at one time and offers long-lasting results that are 3-times longer than shaving.
Key Features:
Waxing formula that removes hair from the root
Delays hair growth for about three weeks
Ideal for sensitive skin
Suitable for small areas hair removal
This is a hard-wax bean made with tea tree oil. It is ideal for hair removal on all body parts. The tea tree oil helps to moisturize the skin you are waxing, which prevents irritation and redness. It removes hair at the root, which helps to delay hair regrowth. This gives you hairless skin that lasts for about three weeks. It is made with natural ingredients that are safe for even the most sensitive skin.
Key Features:
Ideal for all body parts
Made with tea tree oil to moisturize your skin
Suitable for all skin types
Removes even the toughest hairs
How To Choose A Good Hard Wax Bean?
Ingredients Used
Hard wax beans are formulated with different ingredients. Since you will be using wax in some of your body's most sensitive areas, it is good to look for wax beans made with natural ingredients. These will not irritate your skin. Also, go for wax that comes with moisturizing and soothing ingredients to prevent irritation and redness.
Usage
Some hard-waxed beans are designed to be used for certain body areas and may not suit other areas. It's best to read the product description to know if the product is ideal for all body parts including the face or if it is formulated for specific body areas only. This will help you to avoid buying the wrong product. Go for multiple-use wax that you can use on all areas of your body
Your Hair Type
Some wax beans work well with thin and soft hair, while others are formulated for thicker and coarse hair. Knowing your hair type will help you buy the most suitable hard wax bean that works effectively.
Frequently Asked Questions
What are hard wax beans?
These are small pellets or beads made of hard wax. They are melted using a wax warmer to create a thick milky liquid that is applied to the waxing area. It is removed after hardening to remove unwanted hair.
Is using hard wax beans painful?
Compared to other traditional waxing methods, hard wax beans are less painful. It adheres to your hair and not to your skin and when pulled off makes it less painful.
Is hard wax bean safe to use?
Yes. Hard wax beans use resin as their key ingredient. It helps the wax to stick on the hair only and not on your skin. It is thus safe to use on all body parts including sensitive areas and your face.
Conclusion
While waxing has been branded to be painful, hard wax beans bring a different painless waxing experience. It is cheaper than booking salon appointments, and no hair removal strips are required. It helps to remove the hair directly from the root, and about 90% of hair will be removed in one pull. Our top pick from this list of best hard wax beans above is Cirepil Unscented Non-Strip Disposable Blue Wax. It is suitable to use on all body parts and melts at a lower temperature, making it comfortable to use.
About Author (Susan R. Orrell)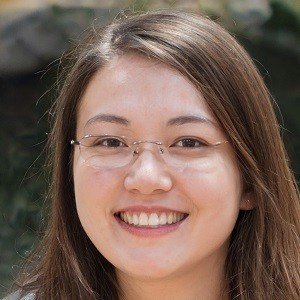 Susan R. Orrell is a well-respected skin care expert and blogger. She has extensive knowledge of skin care products and routines and is dedicated to helping others achieve healthy, radiant skin. Her blog, "The Apex Beauty," is a go-to resource for skincare information, and readers around the world trust her advice. Whether you're looking for tips on how to treat acne, reduce the appearance of fine lines and wrinkles, or maintain healthy skin, the blog has something for everyone.