*
As an Amazon Associate I earn from qualifying purchases.
Learn More.
Each product we feature has been independently selected and reviewed by our editorial team.
Concealer is a makeup product that covers up blemishes, dark circles, and other imperfections on the skin. Tinted moisturizer is a moisturizing lotion that contains a small amount of pigment to even out the skin tone. The question of whether concealer should be applied before or after tinted moisturizer is common among makeup users.
The general rule is to apply concealer after tinted moisturizer. This is because tinted moisturizer is meant to be a light, sheer layer of coverage, while concealer is a thicker, more pigmented product. If you apply the concealer first, it can be difficult to blend the tinted moisturizer over it, resulting in a cakey, uneven finish.
However, if you have areas of your skin that are particularly dry or flaky, applying a thin layer of moisturizer before the concealer can be helpful, this will help smooth out the skin's texture and make it easier to blend the concealer.
Overall, the order in which you apply your makeup products will depend on your skin type and the coverage you are looking for. Experimenting with different application techniques can help you find the best routine for your needs.
How to Apply Tinted Moisturizer Flawlessly?
When it comes to tinted moisturizer, a little goes a long way. Follow these steps for a flawless application every time.
Start with clean skin. Be sure to wash your face and apply any serums or treatments you usually use before reaching for the tinted moisturizer.
Dispense a pea-sized amount of product onto the back of your hand. Using clean fingers, dot the tinted moisturizer onto your forehead, cheeks, nose and chin.
Gently blend the product into your skin using circular motions until evenly distributed. Don't forget to blend along your jawline and hairline to avoid any demarcation lines!
If you need more coverage, apply another layer of tinted moisturizer until you're happy with the results. Set your makeup by dusting on some translucent powder in problem areas like the t-zone (forehead, nose, chin).
Best Concealer to Use With Tinted Moisturizer
Your skin, but better. That's the goal of any good makeup routine, and it starts with finding the right foundation or tinted moisturizer for your skin type. But even the best base products need a little help to create a flawless finish.
That's where concealer comes in. The right concealer can brighten under-eye circles, cover blemishes, and even your skin tone. But with so many different types of concealer on the market, it can take time to know which one is right for you.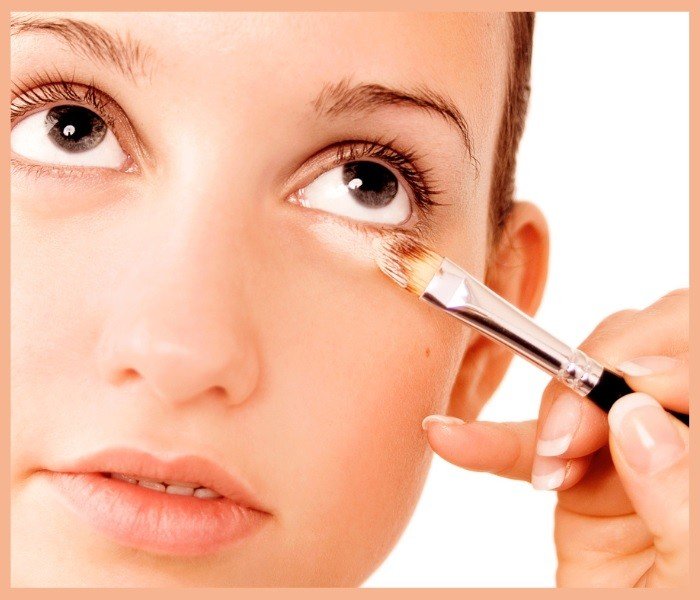 If you're using a tinted moisturizer as your foundation, we've covered you with the best concealers that will give you a natural finish.
For light coverage: If you're looking for a light-coverage option that won't cake up or crease throughout the day, try Nars Radiant Creamy Concealer. This cult-favorite formula is easy to blend and buildable to customize your coverage level. Plus, it contains hydrating ingredients like vitamin E and grape seed extract to help keep your skin looking healthy and plump.
For medium coverage: For days when you need more than what your tinted moisturizer alone can provide, reach for Laura Mercier Secret Camouflage Concealer. This two-in-one concealer and camouflage cream provide medium coverage that stays put all day long. The creamy formula is also infused with skin-nourishing vitamins A, C, and E to help keep your complexion looking radiant.
For full coverage: When only full coverage will do, go for IT Cosmetics Bye Undereye Full Coverage Anti-Aging Waterproof Concealer. This highly pigmented formula was specifically developed to cover dark under-eye circles (it's even safe to use on sensitive eyes!).
In addition to its high level of pigment, this concealer also contains anti-aging peptides and hydrolyzed collagen to help smooth fine lines and wrinkles over time.
Sunscreen before Or After Tinted Moisturizer
When it comes to sunscreen, there is a lot of debate about whether it should be applied before or after your tinted moisturizer. While there is no right or wrong answer, some things to remember may help you decide which method is best for you. If you apply sunscreen before your tinted moisturizer, you'll need to make sure that the sunscreen has completely absorbed into your skin before applying the tinted moisturizer.
Otherwise, the sunscreen could act as a barrier and prevent the tinted moisturizer from doing its job. If you apply sunscreen after your tinted moisturizer, you run the risk of diluting the SPF of the sunscreen if you wait longer for the tinted moisturizer to absorb into your skin first. So, if you choose this method, give yourself plenty of time to apply each product.
Ultimately, it's up to you to decide which method works better for you and your lifestyle. Suppose you like to get ready quickly in the morning; applying sunscreen before your tinted moisturizer might be the way to go. But if you have more time and want to ensure that both products work their best, applying them one after the other is probably the better option.
Can You Put Bronzer Over Tinted Moisturizer?
There's no right or wrong answer regarding whether you can put bronzer over tinted moisturizer—it all depends on your preference. If you want a more natural look, skip the bronzer and use a tinted moisturizer. But if you're looking for extra coverage and definition, applying bronzer over your tinted moisturizer can give your skin a healthy glow. Here's how to do it:
Start with a clean, hydrated face. Apply your usual skincare products, then follow with a lightweight tinted moisturizer.
Choose a bronzer one or two shades darker than your skin tone and has either a matte or shimmery finish (depending on your preference). A powder formula will be easiest to work with but opt for a cream or liquid bronzer if you have dry skin.
Using a large powder brush, lightly dust the bronzer all over your face, focusing on the areas where the sun would naturally hit (cheekbones, forehead, nose, and chin). Be sure to blend well, so there are no harsh lines.
Finish by applying some blush to the apples of your cheeks for an extra pop of color.
Do You Use Tinted Moisturizer before the Foundation?
Foundation is one of the most important steps in your makeup routine. It evens out skin tone and provides a base for the rest of your makeup. But what comes first, foundation or tinted moisturizer?
A tinted moisturizer is a great option for those who want to add a little coverage to their complexion without going overboard. It can be applied before the foundation or on its own for a natural look. If you have dry skin, apply a tinted moisturizer before your foundation.
This will help hydrate and prime your skin so that your foundation goes smoothly and evenly. However, if you have oily skin, you might want to skip the tinted moisturizer and go straight for the foundation. So, which should you use first, foundation or tinted moisturizer?
It all depends on your skin type and needs!
Do You Put Concealer before Tinted Moisturizer?
Concealer can be tricky to use – do you apply it before or after your foundation? If you have dry skin, you might be better off applying it after your moisturizer so that your skin can absorb the moisture first. However, if you have oily skin, apply your concealer before your tinted moisturizer to act as a primer and help control shine.
The best way to figure out what works for you is to experiment!
Do You Put Concealer on before Or After Moisturizer?
If you have dry skin, applying moisturizer before concealer is best. This will help to hydrate the skin and create a smooth canvas for concealer application. However, if you have oily skin, it's best to apply concealer before moisturizing.
This will help to control shine and create a more matte finish.
What Do You Put on before Tinted Moisturizer?
Assuming you want a morning skincare routine:
Start cleansing your face: This will help remove dirt, oil, or makeup on your skin. This will also help prep your skin for the tinted moisturizer.
After cleansing, apply a toner. This step is optional but can help balance your skin's pH and tighten pores.
Now it's time for a serum! Apply a pea size amount of hydrating serum all over your face. This step is important because it will help lock in moisture before applying the tinted moisturizer.
Once the serum has been absorbed, apply the tinted moisturizer to your face using clean fingers or a makeup sponge. Start from the center of your face and blend outwards.
What Goes After Tinted Moisturizer?
Tinted moisturizers are a great option for those who want to add a little color to their face without wearing foundation. However, there are a few things you need to keep in mind when choosing a tinted moisturizer. First, ensure that the tinted moisturizer you select is appropriate for your skin type.
If you have dry skin, look for a formula that contains hydrating ingredients like glycerin or hyaluronic acid. If you have oily skin, look for a lightweight formula that won't clog your pores. Second, pay attention to the coverage offered by the tinted moisturizer.
Some formulas offer sheer coverage while others can provide more medium coverage. Choose the level of coverage that best suits your needs. Finally, make sure to apply sunscreen before applying tinted moisturizer.
Tinted moisturizers usually do not contain SPF, so it's important to apply an SPF 30 or higher sunscreen underneath if you're spending time outdoors.
Conclusion
There's a lot of debate over whether you should apply concealer before or after your tinted moisturizer. While there are pros and cons to both methods, ultimately, it comes down to personal preference. If you're looking for more coverage, applying concealer first will help to improve your skin tone and cover up any blemishes.
You can then follow with a light layer of tinted moisturizer to even out your complexion and add a touch of color. On the other hand, if you're going for a more natural look, apply your tinted moisturizer first. This will help to sheer out the coverage of the concealer and give you a more 'no makeup' look.
Whichever method you choose, blend well for the best results!
About Author (Nina J. Erickson)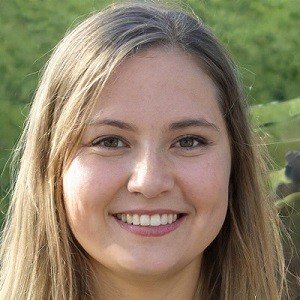 Nina J. Erickson is a makeup blog author who writes about the latest trends and techniques in beauty. With a passion for all things makeup, Nina shares her insights and expertise with her readers, helping them achieve their desired looks and feel confident in their skin. Whether she's reviewing the newest products or offering step-by-step guides, TheApexBeauty's blog is a go-to resource for anyone interested in makeup. Get Started To Read …