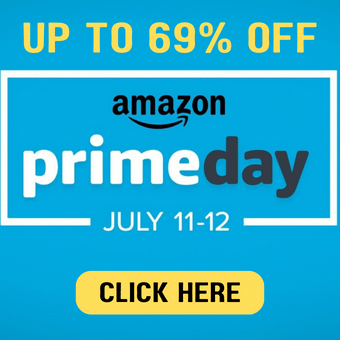 Hair straightening brushes are a useful addition in the hairstyling category of tools. Additional tools have been on the scene for longer, but the need for styling in unique ways brought about the need for newer devices.
Because hair straightening brushes have not been around as long as flat irons, it is expected that many people are not familiar with their usage and understandably doubt whether they work at all. You can find below some pointers on how straightening brushes work.
How Do Hair Straightening Brushes Work?
Physical features
A straightening brush looks pretty much like a regular hairbrush. The only tangible difference is the cord that is attached to it. The bristles of the brush are coated with a material such as ceramic to prevent the heat from having direct access to your scalp and hair.
Also, hair straightening brushes tend to be more prominent in size than regular hairbrushes.
How does it work?
Best hair straightening brushes come with a heat regulator switch that allows you to switch from low to higher levels of heat. That is one of the features that makes it trump the old flat iron that does not have a heat regulator.
The heat passes through the bristles to the strands of your hair and straightens the hair.
How efficient are hair straightening brushes?
It is one thing for you to know how to use a hair styling tool and it is another for it actually to work the way you expect it to do. Hair straightening brushes are easier to handle at home without a stylist's input.
The same cannot be said for flat irons which tend to require a specific amount of skill to get the best results.
Some factors would determine the answer to the question of whether hair straightening brushes genuinely work:
Your hair type – Some hair types tend to come out better with specific styling tools. For instance, fine hair may not do so well with straightening brushes as it might become even lighter while thicker hair will benefit more from the straightening process.
The length of time – Hair straightening brushes tend to straighten the hair faster due to being able to choose higher heat levels. That would mean getting the straightening done in lesser time. Thus, hair straightening brushes are a better choice for daily and fast use.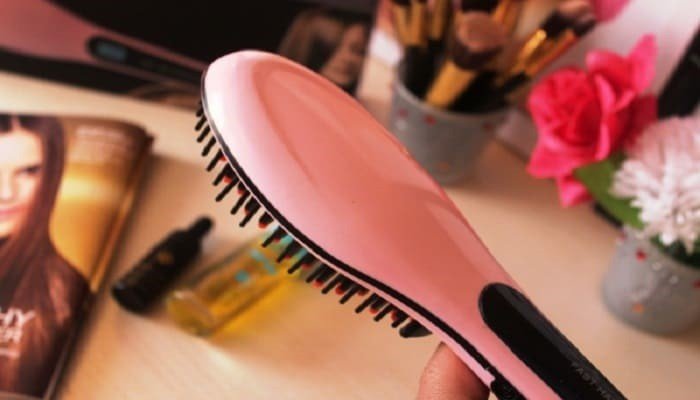 Advantages of using hair straightening brushes
Heat protection – Heat damage in your hair is not something anybody looks forward to, and anytime you use heat on your hair, you run a risk of getting heat damage. The temperature regulator on straightening brushes helps you to protect your hair from excess heat as you can switch to lower the heat when it gets too hot.
Requires little skill – You can hold the straightening brush in the same manner that you would use a regular brush and still get the work done. As long as you are brushing from the roots to the tips, you are good to go.
All-around effect – when using a straightening brush, it is easier to cover the whole head of hair using the same level of heat. That means one part will not come out better than others.
Great for style maintenance – You can quickly grab your straightening brush to touch up your style without having to redo the whole process. You can attend to the parts that are not looking so smooth.
No need for pre-heating – You might have noticed that in some salons, stylists plug the flat irons and leave it to heat up for some time before they start using it on your hair. This act is one of the reasons why it gets overheated and might burn your hair or scalp. You will not be at the risk of this while using a straightening brush as it gets heated as soon as it is plugged.
Comes in handy – You can carry your straightening brush around with you either for that short weekend trip or a hair styling hangout with friends. If you share your tool with friends, you should maintain hygienic standards by cleaning after use.
Best practices when using a hair straightening brush
Do not use it on wet hair. It is the same rule that says don't comb damp hair as it is likely to snap that is relevant in this regard. Also, using a straightening brush on wet hair can make your hair burn.
Detangle first before you start using the straightening brush on your hair. That way your hair will not keep getting your hair stuck in the brush.
Never start at the highest temperature even though this might seem like a great way to decrease the time spent. It will not end well. Start on low and gradually increase the temperature.
Work with sections of hair that are not too big or too small. If the bunch of hair is too much, the brush will not pass through the hair strands easily.
You should always start brushing from the root and work towards the tips. However, it would be best if you were careful not to place the brush directly on your scalp to avoid getting burned.
Do not forget the hair protectant. Even though the technology of the hair straightening brush is meant to protect you from heat damage, your surest guarantee against that is using a heat protectant.
As much as possible, do not straighten your hair daily. That would weaken your hair and may even lead to breakage. You should develop a straightening routine and stick to it.
Conclusion
There are many brands of hair straightening brushes in the market so you would have a variety to choose from. Your final choice could depend on reviews from previous buyers, or you could consider the shape that best suits you in terms of getting a firm grip.
You do not want to buy a big straightening brush that your palm can hardly cover. It is essential to go through the instructions that come with the hair straightening brush, and you should be able to start using it immediately.
Recommended Articles:
About Author (Kelly V. Lampkin)
Kelly V. Lampkin is a hair care blogger who writes about various topics related to hair care, including hair styles, hair products, and hair health. She is passionate about helping people achieve healthy, beautiful hair and shares her knowledge and experience through her blog. Whether you're looking for tips on how to style your hair or advice on how to care for damaged locks, TheApexBeauty's blog is a great resource for anyone interested in hair care.