How Do Hair Straightening Brushes Work?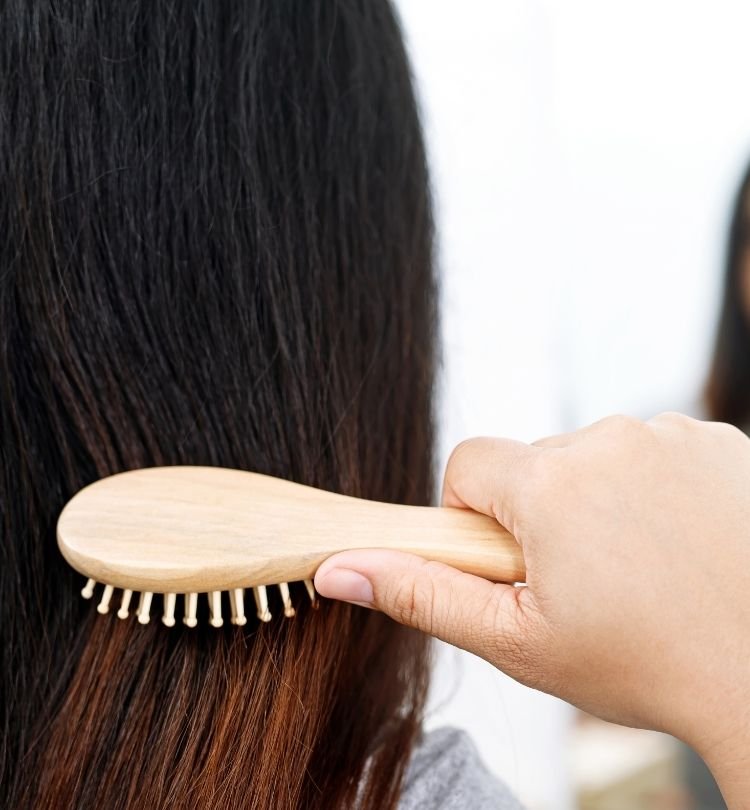 Hair straightening brushes are a useful addition in the hair styling category of tools. Additional tools have been on the scene for longer, but the need for styling in unique ways brought about the need for newer devices.
Because hair straightening brushes have not been around as long as flat irons, it is expected that many people are not familiar with its usage and understandably doubt whether they work at all. You can find below some pointers on how straightening brushes work.
A straightening brush looks pretty much like a regular a hairbrush. The only tangible difference is the cord that is attached to it. The bristles of the brush are coated with a material such as ceramic to prevent the heat from having direct access to your scalp and hair. Also, hair straightening brushes tend to be more prominent in size than regular hairbrushes.
Best hair straightening brushes come with a heat regulator switch that allows you to switch from low to higher levels of heat. That is one of the features that makes it trump the old flat iron that does not have a heat regulator. The heat passes through the bristles to the strands of your hair and straightens the hair.
How efficient are hair straightening brushes?
It is one thing for you to know how to use a hair styling tool and it is another for it actually to work the way you expect it to do. Hair straightening brushes are easier to handle at home without a stylist's input. The same cannot be said for flat irons which tend to require a specific amount of skill to get the best results.
Some factors would determine the answer to the question of whether hair straightening brushes genuinely work:
Advantages of using hair straightening brushes
Best practices when using a hair straightening brush
There are many brands of hair straightening brushes in the market so you would have a variety to choose from. Your final choice could depend on reviews from previous buyers, or you could consider the shape that best suits you in terms of getting a firm grip.
You do not want to buy a big straightening brush that your palm can hardly cover. It is essential to go through the instructions that come with the hair straightening brush, and you should be able to start using it immediately.