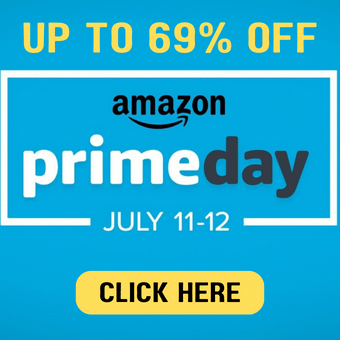 As women, we take much pride in the overall appearance of our hair, and to make sure that it's healthy and well cared. When talking about curling for those luscious locks, you may think that it is counter-intuitive to curl our hair with a flat iron, which as we all know is primarily used to eliminate curls.
Bear with us here. In the following article, we will go over how to curl hair with a flat iron, as well as a few tips and tricks of the trend. As with any time you are using heat to style your hair, it is essential that your hair is clean and dry, and loose or splitting ends have been addressed.
Tools and Products Needed For Flat Iron Curls
When curling your hair, it is crucial to protect the integrity from the heat we use and using a flat iron to curl your hair is no different. In this section, we will go over a few products and tools that will be necessary, or beneficial.
Best Flat Iron hair straightener– this should be fairly obvious at this point, ladies.
A type of heat protectant spray- anytime you are curling your hair, you will want to ensure that you are not causing long term damage. A spray to prevent this is key here.
Either a hair spray or non-stiffening hair styling product.
Wide-tooth comb or brush (optional).
How To Curl Hair With A Flat Iron
Curls done with a straight iron tend to be faster to apply, last longer, and are more versatile. In this section, we will go over the steps to get these jaw-dropping results. When following this guide, it is essential to make sure you go slow at first to get the movements and technique down.
I would also recommend trying this first when your hair is clean and dry, and without the flat iron turned on. Once you have mastered the technique, you can go faster and experiment with the style and look you are trying to achieve.
Prep Your Hair
To re-iterate, prepping your hair as to avoid damage is a crucial step here, and should not be skipped. To do so, grab your thermal protectant spray of choice, and spray some in your hair. Depending on the length, you may need to use more than is recommended.
Make sure to evenly disperse, and comb through either with your fingers or a wide-tooth comb. Keep in mind that the straightener will be touching both the top and bottom parts of each strand, and you should make sure that there is adequate coverage of the thermal spray.
Additionally, this should go without saying, but making sure that your hair is clean and healthy will make it much easier to manage when curling with this method.
Divide And Conquer
Dividing your hair into manageable sections while curling will help to ensure you are distributing the curls evenly throughout. Keep in mind, that smaller sections will turn out to have tighter curls than bigger sections of hair.
Hair clips and a band can help you with this part. Once you are ready, you can begin by grabbing one section at a time and curling. Have you ever tried to curl a ribbon using scissors by applying pressure to your thumb?
That is the same basic concept you will want to follow, hold the hair in front of the straight iron and curl downwards, gently twisting as you go. As you go down the strand of hair with the flat iron.
You will want to make sure you are not keeping it in place too long, and curl as you go. That can take some getting used to, but the result is flawless and will give you that stunning look.
Repeat The Process
Repeating the process listed above until you receive the number of curls desired. Keep in mind that if curling hair that is closer to your crown, you will want to twist away from your face. That will give it a more modern and sleek appearance, and tends to soften the look.
You will especially want to make sure that you are following the same process for those pesky strands of loose hair, as well. You will want to pay close attention to the finished curls as well, as you want them to be uniform across the board.
If you notice that there is a section of curls that seems out of place, wait for that section to cool down, straighten, and try again. (More heat protectant may need to be applied before re-attempting to curl using the flat iron).
Brush It Out
Now that your hair has been evenly curled, you will want to go ahead and brush it out, to give it that complete, wind-blown sexy look. When doing this, I like to use the finger-combing method as opposed to a traditional comb or brush, to ensure that the curls don't lose their shape too much.
I would not recommend using a blow dryer with the diffuser attachment on your hair at this point, as that can alter the state of the curls you've just spent all that time on. After you are satisfied with the way the curls look, go ahead and spray some hair spray of your choice to set in the look for all-day wear.
Keep in mind, however, that you will want to pay attention to the strength of hold for the hairspray you are using. When rocking these curls, you will want to make sure they have an adequate amount of bounce and are not too stiff.
Why You Should Curl Your Hair With A Straightener
There are multiple benefits to flat iron curls; the main one being how quick it is to transform your hair. Leading stylist says once you have done it a few times, it should only take up to 10 minutes to achieve those perfect curls.
Flat iron curls will produce a tighter, even curl as opposed to the traditional curling irons, which tend to leave you with more of a cylindrical shape of the curl.
From a cost standpoint, flat irons can be used to both straighten and curl your hair, which can be a huge benefit. A few other benefits are:
Heat is dispersed evenly throughout your hair with the use of the ceramic hot plates.
These ceramic plates will also seal in the moisture to leave your hair smooth and shiny.
You will be able to determine how tight or lose you want your curls to be; smaller sections of hair will be tighter; as larger sections will have more loose, flowing curls.
Various types of curls can be achieved, so there is no need to change tools or barrels.
You can practice with the iron off without risking pulling your hair, as with typical barrel type curling irons.
Using a flat iron to achieve many types of perfect curls is so quick and easy. Celebrity stylists have recently started to use this technique due to the ease of use and convenience.
As stated above, in most cases it will only take up to 10 minutes to go from flat to curls using this method, which is a massive boom in the fashion world, as well for those of us working gals.
That is especially the case for those of us who have busy lifestyles. We all want to look good for both ourselves and to make a good impression on others, and some days we only have a few minutes to get ready and out the door.
Flat irons are also much less damaging vs. the traditional curling iron, and it only takes one tool to achieve many different types of curls this way.
Moreover, if there is one day you curl your hair and just aren't feeling it, you can go ahead and straighten it out. Just remember if that happens not to make a habit out of it, as this can damage your hair!
Tips For Curling Your Hair With A Straightener
Start slow and prepare; When you first start using your straighter for curls, you will want to take the time to prep your hair and section it off. However, it is the only time that you should go slow with this. Due to the amount of heat that is put out from the flat iron, when you begin to curl your hair, you will want to move relatively quickly to avoid damage to your hair.
Remember to use a heat protectant every time; Your hair can be fragile when put to the test with heated tools. It is of the utmost importance to make sure to protect your hair with the use of a product that will guard against the damaging heat.
There are plenty of these available on the market, and it has been my experience that there are plenty of budget-conscious products available if you don't have the funds to splurge of salon-quality products.
If you mess up on a section, don't go back and try to re-curl it until the hair has cooled down. In this instance, allowing your hair to cool down will prevent any further damage from occurring. It is also a good idea to re-apply the heat protectant as well.
Make sure to keep the flat iron moving; it isn't a curling iron, and you want to make sure that you are evenly curling your hair and dispersing the heat. That is especially true for the hair types that tend to be prone to breakage and damage.
When starting, work in small sections. That will make sure that you can maintain control as well as getting used to how your hair will react with the flat iron. Once you have mastered the technique listed above, you will be able to start in larger sections. Just remember, large sections equal bigger, looser curls.
Alternating the speed at which you curl your hair can determine what the outcome is. For a tighter curl, you will want to go slower and more deliberate; alternatively, for looser or bigger curls you may want to alter your speed a bit. That is especially good for the looks such as boho chic.
Don't comb through your hair too much after curling, and use a high-quality hairspray or styling product. That is especially important if you live in a region with a high humidity percentage. Choosing a quality product that will maintain your curls while not stiffening your hair will be vital in achieving and maintaining the style you are going.
Make sure to use a hydrating shampoo and conditioner every time you wash your hair. Healthy hair not only looks better and is more attractive and appealing, but will also behave better when trying to curl and style.
Make sure to spend additional time and attention to the hair near the crown of your hair. That is especially important because it will set the tone for how to rest of your hair will lay, and these sections need more care and attention as they are close to the roots. You don't want to risk damaging the roots with heat, or negligence.
Conclusion
Curling your hair using the tools and method mentioned above can help you to achieve those flawless sexy curls without the use of a damaging curling iron or an expensive trip to the salon.
Using a flat iron and the right products you can have the curls you've always dreamed of, regardless of your hair type of length. I hope this article was helpful to you, and remember to keep in mind a few things.
Take your time at first; this is your hair we are talking about, and you can't rush perfection. After using these tips and tricks, we are confident that you will be able to achieve your look and won't go back to using a traditional curling iron.
Recommended Articles:
About Author (Kelly V. Lampkin)
Kelly V. Lampkin is a hair care blogger who writes about various topics related to hair care, including hair styles, hair products, and hair health. She is passionate about helping people achieve healthy, beautiful hair and shares her knowledge and experience through her blog. Whether you're looking for tips on how to style your hair or advice on how to care for damaged locks, TheApexBeauty's blog is a great resource for anyone interested in hair care.