*
As an Amazon Associate I earn from qualifying purchases.
Learn More.
Each product we feature has been independently selected and reviewed by our editorial team.
If you're looking for an alternative to primer, there are a few options you can try. One option is to use foundation as a primer. This can work well if you have a light-coverage foundation that will improve your skin tone without being too heavy.
Another option is to use BB cream or CC cream. This can help to camouflage any blemishes or imperfections on your skin before you apply your foundation. You can also use a setting powder as a primer. This will help to set your makeup and keep it in place all day long.
Primer Substitute for Dry Skin
If you have dry skin, you know how difficult it can be to find a primer that works. Most primers are made for people with normal or oily skin, which can leave dry skin feeling flaky and looking dull. But don't despair!
There are a few primers out there that are specifically designed for people with dry skin. One of our favorites is the Laura Mercier Radiance Foundation Primer. This primer contains hyaluronic acid, which helps hydrate and plump the skin.
It also contains pearl pigments that give the skin a luminous finish. The result is a primer that makes your foundation look better and your skin looks healthier and more radiant. Another great option for dry skin is the Smashbox Photo Finish Foundation Primer Light.
This primer contains glycerin and silicone, which help to add moisture to the skin and create a smooth canvas for foundation application. The light formula is perfect for those who want extra hydration without feeling weighed down by their makeup. Plus, it's infused with vitamins A and E to nourish the skin while you wear it.
If you're looking for a drugstore option, we recommend the L'Oreal Paris Studio Secrets Professional Magic Perfecting Base Face Primer. This affordable primer contains ceramides, which help restore the skin's natural barrier function and prevent moisture loss. It also blurs imperfections and fine lines for a smooth makeup application.
Best Primer to Use Instead of Foundation
There are a few reasons you should use a primer instead of a foundation. Maybe you don't like the feeling of foundation on your skin or want lighter coverage. Whatever the reason, plenty of great primers out there can give you the coverage you need without feeling heavy or cakey. Here are our top picks for the best primer to use instead of foundation.
If you're looking for a lightweight option, try the e.l.f. Poreless Putty Primer. This water-based primer has a gel-like texture that smooths over pores and fine lines without clogging them. It's also affordable and easy to find at most drugstores.
Try the NYX Professional Makeup Studio Perfecting Primer for something with a little more coverage. This silicone-based primer does an amazing job of filling in pores and smoothing out imperfections. It's long-lasting and won't leave your skin feeling dry or tight.
Try the First Aid Beauty Skin Rescue Blemish Patrol pads if you have sensitive skin. These pre-soaked pads contain 2% salicylic acid to help fight breakouts while evening out skin tone. They also contain aloe vera and chamomile to soothe redness and irritation. Just swipe one over your face before applying makeup and enjoy flawless-looking skin all day long!
What Can We Use Instead of Primer for Oily Skin?
You know the importance of using a good primer if you have oily skin. But what if you still need to get a primer on hand? Is there anything else that can be used in its place? Here are a few things that can work as substitutes for primer:
Concealer – A concealer can help to mattify the skin and create a smooth base for the foundation. Make sure to choose one non-comedogenic so it won't clog your pores.
Mattifying Powder – If you have some mattifying powder, you can use that instead of primer. Just apply it all over your face before foundation or concealer.
BB Cream – BB cream often has priming properties built in, so it can be a good option if you need something quick.
These are a few options that can work in place of primer if you find yourself in a pinch. So next time your skin is oily, and you don't have any primer, try one of these substitutes!
What Can I Use As a Natural Makeup Primer?
You can use natural ingredients as a makeup primer in a few different ways! One way is to mix some organic coconut oil and aloe vera gel. This makes for a great DIY makeup primer that will help hydrate your skin while providing a smooth base for your foundation.
Another option is to create a paste out of honey, lemon juice, and flour. Apply this mixture to your face and let it sit for about 15 minutes before rinsing it off and applying your makeup as usual. Honey is known for its antibacterial properties, while lemon juice can help brighten the skin tone.
Lastly, you can use egg white on your face as a natural makeup primer! Egg whites are full of protein and amino acids which can help to tighten pores and create a smooth surface for foundation application. Simply apply an egg white to clean skin and allow it to dry before proceeding with the rest of your makeup routine.
Can I Use Moisturizer Instead of Primer
When prepping your face for makeup, you may wonder if you can get away with using moisturizer instead of primer. The short answer is: yes and no. It all depends on your skin type and the kind of foundation you're using.
If you have dry skin, chances are your foundation will go on more evenly if you start with a layer of moisturizer. This will help smooth rough patches and give your foundation something to cling to. Just be sure to use a light hand when applying the moisturizer and the foundation, as too much of either can lead to a cakey finish.
However, starting with moisturizer may be better if you have oily or combination skin. In these cases, applying a mattifying primer is better before reaching for your foundation. This will help control shine and keep your makeup fresh all day long.
So there you have it! Whether or not you can use moisturizer instead of primer depends on your skin type and what kind of makeup look you're going for. Experiment until you find what works best for you!
What Can I Use in Place of Primer?
There are a few things you can use instead of primer. One is to use a BB or CC cream. These are light foundation creams that even out your skin tone and help to hide imperfections.
They also contain SPF, which is a bonus. Another option is to mix a little bit of liquid foundation with your moisturizer. This will give you some coverage while still allowing your skin to breathe.
What is a Good Homemade Primer?
A good homemade primer can be made from various ingredients, but the most common and effective ones are usually made from an oil or water base. The oil-based primers are typically made with ingredients like coconut oil, jojoba oil, or olive oil, while water-based primers are usually made with aloe vera gel or glycerin. Both types of primers have their benefits and drawbacks.
Oil-based primers tend to be more effective at filling in large pores and creating a smooth surface for makeup application, but they can also be more difficult to remove and can clog pores if not used properly. Water-based primers are often less irritating to the skin and easier to remove, but they may not provide as much coverage for large pores or imperfections. The best way to choose a homemade primer is to experiment with a few different recipes until you find one that works well for your skin type and needs.
There are many great resources available online and in beauty magazines that can give you ideas for DIY primers that will work best for your skin type.
Can You Use Moisturizer Instead of Primer?
It's a common question, can you use moisturizer instead of primer? The simple answer is yes, you can! Many makeup artists recommend using a light layer of moisturizer as a primer for dry skin.
Moisturizer hydrates the skin and creates a smooth foundation for foundation and concealer. However, if you have oily skin, it's best to stick with a mattifying primer that will help control shine and keep your makeup in place all day long.
Is a Primer Really Necessary?
A primer is a cosmetic product typically applied before the foundation as a base. It smooths the skin's surface, evens skin tone, and can help conceal pores and fine lines. While a primer is not strictly necessary to achieve a flawless makeup look, it can help achieve a more polished finish.
If you have very dry skin, are prone to redness, or have large pores or fine lines that you would like to minimize, then using a primer may be beneficial for you. There are primers on the market specifically designed for each of these concerns. For example, there are hydrating primers that can help to combat dryness, green-tinted primers that can help cancel out redness, and pore-filling primers that can give the appearance of smoother skin.
Applying a primer before your foundation will create a smooth canvas for your makeup and help your foundation go on more evenly. If your foundation tends to cake or crease throughout the day, using a primer may also help with this issue. Primer provides a barrier between your skin and foundation so that it doesn't absorb as much into your skin, which can cause it to break down and wear away more quickly.
Overall, whether or not you use a primer is up to personal preference. If you feel like you don't need one or don't like the way they feel on your skin, then there is no reason to force yourself to use one. However, if you feel like primer helps you achieve the makeup look you want or makes your makeup last longer throughout the day, then, by all means, continue using it!
Conclusion
When it comes to makeup, primer is often thought of as a necessary step in achieving a flawless look. However, only some people use primer and some are unaware of what it is. So, what is a primer and what can you use instead of it?
Primer is a product that you apply before your foundation. It creates a smooth base for your foundation and helps your makeup last longer. Primer can be used on its own or with other products like concealer and powder.
There are many different types of primers on the market, but they all serve the same purpose. If you don't want to use primer, there are a few alternatives that you can try. One option is to use moisturizer instead of primer.
Moisturizer will help to create a smooth base for your foundation and will also help to keep your skin hydrated throughout the day. Another option is to use BB cream instead of foundation. BB cream provides coverage and moisture in one product, so it's ideal for those who want to use only one product on their face.
Finally, try setting powder if you're looking for something that will mattify your skin without using primer.
About Author (Nina J. Erickson)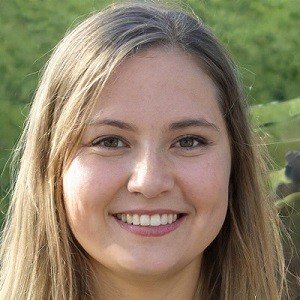 Nina J. Erickson is a makeup blog author who writes about the latest trends and techniques in beauty. With a passion for all things makeup, Nina shares her insights and expertise with her readers, helping them achieve their desired looks and feel confident in their skin. Whether she's reviewing the newest products or offering step-by-step guides, TheApexBeauty's blog is a go-to resource for anyone interested in makeup. Get Started To Read …