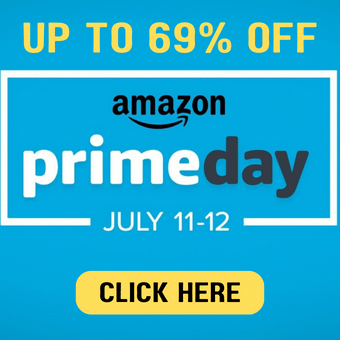 Entering the beauty industry as a newbie usually means that you have certain aspirations. Some might even come with expectations to open their own salon someday, though that feels like such a faraway thing, and you need to put a lot of effort into finding your footing in the world of beauty before you can work towards the ultimate goal.
Of course, it is worth noting that the beauty industry is quite competitive, and there are plenty of examples of even the most motivated beauticians seeking a different career because things did not work their way due to a lack of preparation or other reasons.
Whether you have formal training from a beauty school or are one of the self-taught beautician, there are quite a few things to know before you enter it. Build a strong foundation by using the information below.
Client Priority
First of all, you need to understand that clients should be the priority. Whether you are working in a salon or are running one yourself, no clients mean no business.
For example, it is recommended to take the extra mile to accommodate a client's needs. If they cannot come during regular hours, a beautician (if possible) should make an appointment before or after a salon officially opens or closes.
More and more beauty professionals are relying on automated scheduling because it makes the life of some customers better, though the beauticians themselves can benefit as well. Providing the means to book an appointment without a phone call or a visit to a salon in person saves everybody some time.
Constant Learning
Your proper experience will come on the job, and it will carry your career for the most part. However, what distinguishes average beauticians from the best is the constant desire to learn and become better at the job.
Opportunities to improve at what you might not be that frequent because it is not like you can just leave a job and go on a business trip regularly. You have clients that need you, and abandoning them is not an option.
Nevertheless, even if training courses are not something that you can do regularly, you should still make the most out of one if the time and opportunity are right.
It is also worth noting that you do not need to leave work to improve. These days, there are so many different tutorials one can find online.
Social Media Marketing
Speaking of online tutorials, you can take advantage of social media advertising and create your own page where you can promote your services. Film videos of yourself doing make-up, coming up with new hairstyles, dying hair, or doing other beautician work and publish videos on Instagram, Facebook, and other social media sites.
If you are good and your content goes viral, you can expect to see clients lining up behind your door in no time.
Another way to utilize social media as a beautician, particularly if you are still relatively new, is to run contests and giveaways. You could create a post and announce that you offer discounts for the lucky winners.
The goal is to network on the internet as much as you can so that you have an extra source of finding new clients and nourishing yourself as a beautician who has plenty of work.
Industry's Trends
There are few industries in the world other than beauty with trends that change so frequently. Be it hairstyles, products, techniques, or work tools, you should not expect that these things remain the same forever. If anything, anticipating the change in advance and being one of the first to adapt will put you at an advantage.
Beauty salons and individual beauticians who miss trends risk losing customers or falling behind the competition. Sure, some trends might be simple gimmicks that disappear almost immediately after appearing. Therefore, you need to become better at identifying which trends are legit and which are a waste of resources, and this skill should come with experience.
Welcoming Environment
Making customers feel welcome is also an important aspect that you need to note. Some beauty industry newbies might fail to recognize that certain people visit beauty salons not just for procedures but also for an overall experience. Beauty salons can work as a means of escape as they provide relaxation.
From decorating the salon to offering free Wi-Fi, magazines, and even snacks, there is a lot to be done to make the customers feel more welcome in your salon.
Interpersonal Skills
Interpersonal skills can be another tough nut to crack, but they play a prominent role in determining how successful a beautician will be. You could argue that interpersonal skills are just as important as the actual work beauticians do.
For instance, a client might be an introvert, and they could feel uncomfortable if a beautician is forcing small talk. On the other hand, if you are dealing with a client who loves to socialize, keeping up with them in a conversation is a must.
Politeness, a smile, and other interpersonal skills are part of the job, and unless you master them, you will find it difficult to work in the beauty industry.
Establish Your Unique Style
Since there are so many beauticians who have spent years working on establishing your career, you will have a hard time standing out from them.
Creating your own unique style and becoming recognized by both customers and peers is not something you can expect early on, but it should still be one of your bigger goals as a beautician.
Figure out what you are good at and work from there. Focus on your strengths and then become an authority so that customers trust you.
Conclusion
As you can see, there are quite a few bits to process for those who are new to the beauty industry and are trying to make it. Hopefully, the information in this article will set aspiring beauticians on the right path and help them accomplish their dream.
About Author (Nina J. Erickson)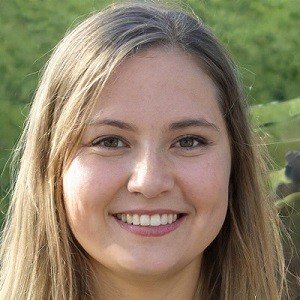 Nina J. Erickson is a makeup blog author who writes about the latest trends and techniques in beauty. With a passion for all things makeup, Nina shares her insights and expertise with her readers, helping them achieve their desired looks and feel confident in their skin. Whether she's reviewing the newest products or offering step-by-step guides, TheApexBeauty's blog is a go-to resource for anyone interested in makeup.