Are you looking to enhance the aesthetic of your eyes? Gel eyeliner is all you need. This is a unique eyeliner formula that glides smoothly along your lash line creating a rich dewy appearance for an extra-inky look. When it comes to eyeliners, gel eyeliner beats the result you would get compared to using the liquid and pencil alternative. Whether you like your eyeliner to look dramatic or natural with a subtle finish, gel eyeliner offers diverse looks when it comes to lining your eyes. It is versatile, easier to use, gives you a more natural look, and lasts all day without smudging. You need to invest in a top-quality formula so that it will not smear or smudge. Here is a review of the best gel eyeliners out there.
The Winners
Top 10 Gel Eyeliners
Julep Pencil Met Long-Lasting Waterproof Gel Eyeliner is a waterproof gel eyeliner that is clinically proven and lasts for long. It is formulated using extra finely milled pigments to provide you with intense, saturated color. It is a creamy formula that glides smoothly on your lash line without tugging or skipping.
This easy to use gel helps you to create sharp, intense dramatic coverage or more natural subtle styles within seconds. The gel will set in 30 seconds only, and it is a long-wearing formula that offers 10+ hours of wear.
Key Features
Water-resistant wear
Provides 10+ hours of wear
Available in different colors
Ophthalmologist-tested
Pros
High-performance liner
Matte finish black eyeliner
Deep black shade
Special wax blend
Lasts all day or night
Smoothness
Safe for the waterline too
Waterproof
Cons
Might be difficult to apply after sharpening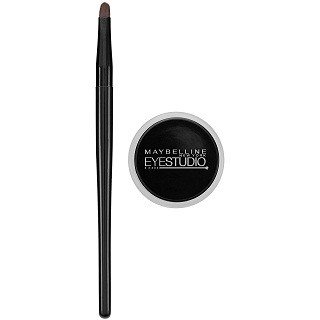 This is an eyeliner gel that is formulated with highly concentrated pigment that intensifies your makeup and makes it last for long. It is a waterproof gel that is ophthalmologist, dermatologist, and allergy tested and designed to last up to 24 hours.
The creamy gel comes in 10 super-saturated shades giving you a variety of options to line your eyes differently. It is suitable for people with sensitive eyes and those who wear contact lenses.
This oil-free formula will help you achieve a winged dramatic look as it sets instantly and glides on easily to deliver intense color that lasts 24 hours. Its highly concentrated pigment gives you bolder lines to intensify your makeup.
Key Features
Highly pigmented formula
Smudge-proof and waterproof
Comes in 10 different shades
Long-wearing up to 24 hours
Pros
Smudge-proof waterproof
Long-wearing
Intensely pigmented
Glides like velvet
Comes with a brush
Value for money
Cons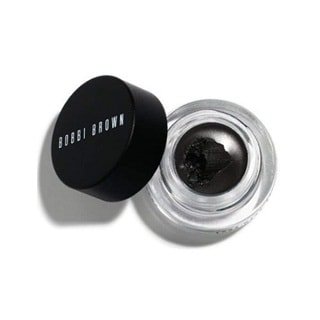 This is an award-winning gel-based waterproof eyeliner that will give you a subtle and dramatic look. It offers the precision of a liquid liner with the ease of use with gel-based formula making it a one killer liner. The formula comes in 14 different shades and it is long-wearing offering 12 hours of wear.
This special quick-drying formula absorbs into the skin within seconds. It is resistant to water and you need to worry not if you swear, cry, go swimming or you are exposed to any type of moisture. The eyeliner gel will stay intact, won't smudge, crease, or smear.
Key Features
Easy to apply
Highly pigmented
Does not smudge, smear or fade
Waterproof formula
Pros
A gel-based water-proof
Highly pigmented
Long-wearing
Does not smudge or fade
Suitable for sensitive eyes
Easy to use
Cons
Shany gel eyeliner is designed to help you achieve a smooth and perfect line. This exclusive formula is made with super fine quality ingredients and offers intense color from the highly concentrated pigments.
It is waterproof and comes with trendy colors of 12 different shades to suit any style and occasion. The high-quality ingredients used are also water-resistant and glides smoothly and easily on your skin.
You don't have to be bothered if you are sweating, or going for a swim as the eyeliner will not fade. Combining this eyeliner gel with a powder will give you a bold look.
Key Features
Long-lasting
Water-resistant
12 different shades
Smudge-proof
Pros
Super fine quality
Long-lasting
Pigments, waterproof
Water-resistant
Smudge-proof
Cons
You can make a bold statement with these waterproof extreme-wear eyeliners that is very pigmented and does not smudge or run. It has an amazing color payoff that stays throughout the day without fading.
It offers 12-hour water-resistant wear and comes in 26 different shades available in glitter, shimmer, and satin finishes and you get to choose the most suitable depending on your mood. The eyeliner has a smooth silky feel that you get from a gel and its application is easy because you do not need to use a brush.
Key Features
Comes in stunning pigmented shades
Water-resistant and smudge-proof
Easy application
Long-wearing
26 Different shades
Pros
Intense color payoff
Works well in the waterline
Beautifully pigmented shades
Extremely long-wearing
Easy application
No harmful chemicals
Very hard to remove
Cons
Tends to feel stiff or dry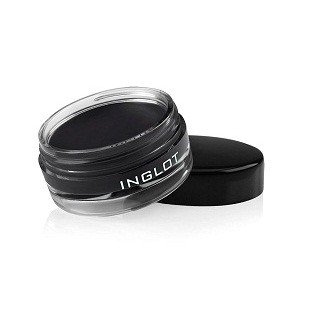 If you want to buy a gel eyeliner that is truly black and will not fade, then you should consider buying AMC eyeliner gel. It is a high-intensity pigment eyeliner that provides ideal coverage during application.
Because of its concentration, a small amount goes a long way offering better value for your money. The eyeliner is hypoallergenic making it suitable for people with sensitive skin.
The formula is also long-wearing and it does not crease nor smudge. It is also waterproof and you don't have to worry that it will fade anytime soon.
Key Features
High-intensity pigment
Long-lasting formula
Smudge-proof
Water-resistant
Pros
Highly pigmented eyeliner
Multi-use formula
Water-resistant
Quick-drying texture
Long-lasting
Cons
Tends to feel stiff or dry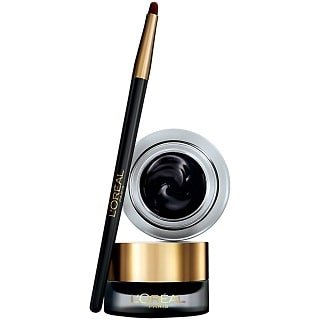 If you are looking for a high-performance eyeliner gel that is low priced, L'Oréal Paris Infallible Lacquer Eyeliner is the formula to choose from. It is a black creamy gel that comes with a flat brush for easy application.
It lasts the entire day for 24 hours giving you a full day and night of fade and smudge-free dramatic look. With its glossy high-shine finish, the eyeliner is worn for long without fading and never needs a touch-up.
It comes with a very dark black pigmentation and being ophthalmologist tested, it is suitable, comfortable, and gentle to use for people with sensitive eyes and skin.
Key Features
Glides on smoothly for precise lines and designs
Glossy high-shine finish
24hour long wear
Easy to apply
Pros
Great pigmentation
High-shine finish
Glides on easily
Intense color payoff
Long-wearing
Budget-friendly
Takes a little time to fully dry
Cons
This is an amazing gel eyeliner kit that comes with brown and black colors to complete your makeup for different occasions. The creamy gel has a light and supple texture that helps you to clearly draw bold lines easily.
The formula is waterproof, smudge-proof and long-lasting where it can stay on for a whole day. The eyeliner gel is also easy to remove using makeup remover.
It comes with two small eye makeup brushes, a regular liner brush, and an angled liner brush that helps you to easily create different eyeliner styles without crease.
Key Features
Long-wearing formula
Comes with two brushes for easy application
Waterproof formula
Easy to remove
Pros
Light and supple texture
Waterproof
Long-lasting
Suit for different occasions
Wedding makeup
Easy to remove
Cons
If you want to define your eyes and create a dramatic look, e.l.f. Water-Resistant Smudge-Proof Cream Eyeliner is the product to use. This is a highly-pigmented gel eyeliner that creates smooth and precise lines that enhances and defines your eyes.
Your makeup will look gorgeous everyday because it is a long-wearing formula. This smudge-proof, budge-proof, water-resistant formula stays on through sweat, water, and tear.
With this gel eyeliner, you can easily create ultra-thin lines, thicker liner, and even winged-eyeliner look. It comes with a small angled brush that helps you to achieve either fine or bold lines.
Key Features
Creates precise and defined lines
Water, smudge, and budge-proof
Highly-pigmented
100% vegan and cruelty-free
Pros
Highly-pigmented gel
Formula creates smooth
Long-wear formula
Smudge-proof
Looking gorgeous all-day
Cruelty-free and vegan
Cons
Tends to feel stiff or dry
If you want cat-eye perfection on both of your eyes, you can achieve gorgeous eyeliner looks from mild to exaggerated with this eyeliner gel. It comes with a slanted brush that helps you achieve these looks easily. The gel eyeliner is waterproof and smudge-proof.
It is a long-wearing formula that will last all day without the need to do ant touch-up. The fact that it is water-resistant means that it will not wear off if you cry, rained on, or go swimming. It stays instant and only wears off when you want it to.
Key Features
Long-wearing formula
Highly pigmented gel
Waterproof formula
Has a brush for essay application
Pros
Gel-type eyeliner with brush
6 Types of cat eye look
Waterproof, smudge-proof
Long-wearing
Easy to use
Cons
Types Of Eyeliners
There are three types of eyeliners. They include;
Pencil Eyeliners
According to a survey, pencil eyeliner is the most used type of eyeliner with 50% of women claiming it is their to-go. It is very suitable for day-to-day use and you can use it to create smoky eyes, dramatic and subtle effects.
This is because it is easy to use and to trace the lash line. The only drawback is that it requires sharpening.
Liquid Eyeliner
Liquid eyeliners are also easier to use and come in a variety of beautiful colors and styles. They can create anything from clean lines to even anything dramatic.
It tends to result in more intense and richer color. The only disadvantage of liquid eyeliner is that they can be messy. For a consistent color application, you need to shake the liquid eyeliner before you start using it.
Gel Eyeliner
Gel eyeliner beats the pencil and liquid counterparts. It gives you the stability that a pencil eyeliner would and the pigmentation the liquid eyeliner would. It is by far the best eyeliner to use because of easier application. It offers more precise lines and a cleaner look.
How To Choose A Good Gel Eyeliner?
Eyeliner gels are made with different ingredients and come in different textures and colors. So, you need to know what to consider for you to choose the most suitable product for your body and occasion. Here are some of the things you need to consider before buying a gel eyeliner:
Water-Resistant Formula
Waterproof gel eyeliner is the best choice for you. No matter if you cry, sweat, you are rained on, or exposed to any type of moisture, the eyeliner will not wear off. This helps to keep your makeup intact throughout the day without the need to do any touch-ups.
Long-Wearing Formula
You do not need a gel eyeliner that you have to keep on doing touch-ups throughout the day. Look for a gel eyeliner that has a long-wearing time. Most of them can last for 12 hours and there are a few that last for 24 hours.
Ease Of Use
You need a gel eyeliner that is effortless to use. Most of them come with an angled application brush to help you create defined lines easily. You need to look at a gel eyeliner that comes with an application brush because it will be easier to use and it will save you time.
Fragrance-Free Formula
If your skin and eyes are sensitive, you need to look for a gel eyeliner that is fragrance-free. This is because the scented formulas may contain harsh chemicals that may irritate your eyes and skin. Eyes are very delicate and exposing them to chemicals can easily cause irritation to them.
Highly Pigmented Formula
For you to create bold and defined lines on your lashes, you need to use a highly pigmented gel eyeliner formula. It makes your lines stand out, bold enough and they do not fade easily.
Frequently Asked Questions
Are gel eyeliners good?
Gel eyeliners are good because they create a more pigmented look, are essay to apply, lasts for long without fading, and won't slide off easily.
Is gel eyeliner better than a pencil and liquid eyeliner?
Gel eyeliner is a better option because it is thicker than the liquid eyeliner and it is less likely to smudge than the pencil liner.
Do gel eyeliners last long?
Yes. Most of the gel eyeliners are waterproof. It will last through the day without the need for any touch-up even though you sweat. Some of them have a long wear time even for 24 hours.
Conclusion
With different types of eyeliners in the market, choosing the most suitable one will help you improve the aesthetic of your eyes easily. Eyeliners come in either pencil, liquid, or gel form.
While all play the same role of helping you create defined bold lines that are subtle or even dramatic, the gel eyeliner is the better option. It combines the result you would get from the pencil and liquid liner giving killer results.
From the review, the recommended best gel eyeliner is the Marc Jacobs High liner Gel Crayon Beauty. It Comes in stunning pigmented shades, water-resistant and it's easy to apply.
Recommended Articles:
About Author (Nina J. Erickson)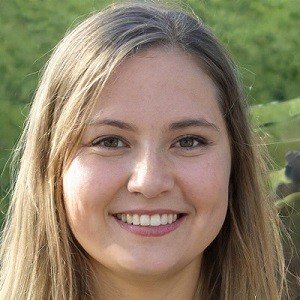 Nina J. Erickson is a makeup blog author who writes about the latest trends and techniques in beauty. With a passion for all things makeup, Nina shares her insights and expertise with her readers, helping them achieve their desired looks and feel confident in their skin. Whether she's reviewing the newest products or offering step-by-step guides, TheApexBeauty's blog is a go-to resource for anyone interested in makeup.