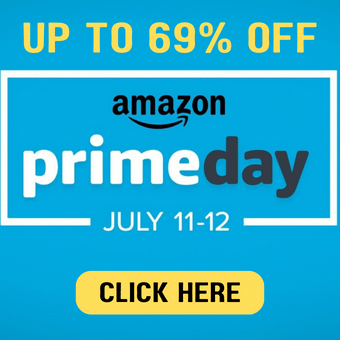 Does your oily skin bother you? The fact is, dealing with oily skin can be a full-time job as it requires seemingly constant attention and multiple products to control it. This should not be the case anymore. Investing in the best face washes for oily skin will help you keep the excess production of oil and a shiny and greasy face at bay. While our skin is naturally designed to produce oil to keep the skin soft and supple, too much of it can be a bother as it will give you a shiny and greasy look. With a good face wash, you can control the excess sebum production and keep your skin matte for a long. Here are some of the top-rated face washes for oily skin. Read on.
Our Top Picks
10 Best Face Washes For Oily Skin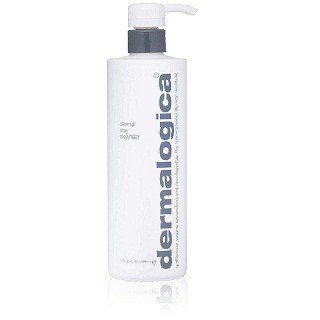 This is a deep cleansing clay formula that is specifically designed for oily skin. It is formulated using purifying extracts of Sambucus, lemon, water-soluble kaolin, green clays, and ivy that absorbs and removes excess oil from your skin.
It is also made using a calming cucumber and a soothing menthol that has a cooling and calming sensation that revitalizes even the most tired skin. The face wash will remove any debris in your face and absorb all the excess oil to mattify your skin.
The cucumber fruit extract used in this formula moisturizes your skin and reduces any inflammation, redness, and irritation, and acne spots.
Key Features
Absorbs excess oil
Deep-cleansing formula
Soothing clay formula
No artificial fragrances or colors
Pros
Unique clay formula
Removes debris
Soothing menthol has a cooling sensation on skin
Refine the skin's texture
Provides deep-cleansing for oily
Salicylic acid is great for acne
Cons
Includes harsher cleansing agents
If you are looking for a face wash that will remove all your dirt, and even remove makeup from your oily skin, Bioré Deep Pore Charcoal is the cleanser to use. It is formulated with natural charcoal that helps in deep cleaning your pores and face because it draws up and trap deep-down impurities.
The formula also naturally absorbs excess oil because it has an oil tapping power. This face wash will purify your pores, rinse your face clean leaving it looking clean and tingly smooth. It is designed for daily use and it is two times better than your basic cleanser.
Key Features
Draws out dirt, oil, and impurities two times deeper than the basic cleanser
Charcoal deep cleansing formula
Absorbs oil and purifies your pores
Oil-free
Pros
Oil-trapping power for balanced
Leave skin clean and tingly smooth
Infused with natural charcoal
2x better than a basic cleanser
Oil Removal
Ideal for built-up dirt on oily skin
Cons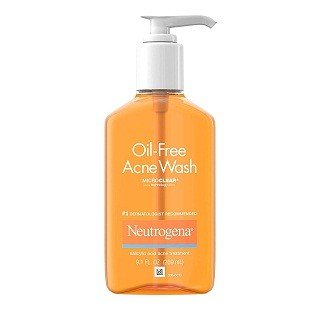 If your skin is prone to production of excess oil, acne scars, pimples, and blackheads, Neutrogena oil-free acne-fighting facial cleanser is your ideal product. This dermatologist-recommended cleanser contains salicylic acid that helps in the treatment and fighting of acne while preventing breakout.
It also helps in absorbing excess oil while cleansing your skin. This acne-fighting face wash goes deep down into your pores to clear up oil and pimples and rinses clean without irritating your skin. The formula will unclog your pores and clear acne before it forms.
Key Features
Rinses clean without over-drying
Oil-free formula
Acne-fighting facial cleanser
Contains salicylic acid to deep clean in pores
Pros
Salicylic acid acne treatment
Unique formula
Oil-free
Ideal for daily use
Removes makeup effectively
Non-drying
Alcohol-free
Cons
Filled with sulfates that can strip skin
PCA skin facial wash is formulated with high levels of alpha-hydroxy acids that deep cleanses breakouts and acne-prone skins. This gentle formula controls oil production and expels any acne without irritation.
It is a blend of unique ingredients that soothe and purifies the skin, cleanse, minimize breakout, and protect the skin. Its active ingredients include aloe vera extracts that calm inflammation and skin redness leaving clear, clean, and smooth skin.
It also contains lactic acid that moisturizes the skin and gluconolactone, an antioxidant that promotes a clear complexion.
Key Features
Gently exfoliates skin
Removes excess oil
Minimizes breakouts and acne
Moisturizes skin
Pros
Removes makeup effectively
Moisturizes
Paraben free
Apply to damp skin
Blend of lactic acid
Gently exfoliates skin
Cons
This is a gentle facial wash for normal to sensitive skin that helps in removing oil, dirt, makeup, and impurities from your skin. It is formulated using vitamin C and natural organic aloe rich antioxidants that rejuvenate skins of all types.
It cleans, clears, and unclog pores, breakouts, and blemishes leaving your skin smooth and healthy. With its powerful antioxidants from vitamin C, aloe vera, and green tea extracts, this facial cleanser is an anti-aging formula.
It reduces the appearance of acne, wrinkles, dark spots, fine lines, and other signs of aging leaving the skin radiant and blemish-free. The facial cleanse has soothing oils and moisturizers and it penetrates deep boosting the hydration of your skin.
Key Features
Anti-aging cleanser
Hydrates the skin
Antioxidants
Suitable for all types of skins
Pros
Prevent the appearance of wrinkles
Refines skin tone and texture
Hydrates and refreshes
Moisturizer
Cruelty-free
Ideal for daily use
Cons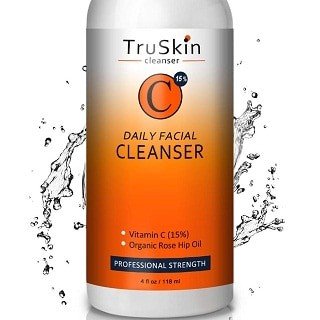 This is your daily facial cleanse that will deep clean pores, moisturize your skin, and protect your skin. It is a blend of 15% vitamin C, potent antioxidants combined with aloe vera, rosehip oil, and tea tree extracts.
All these high-quality ingredients make a rejuvenating formula that helps in absorbing excess oil, prevent breakouts, minimize the appearance of sun damage and aging signs.
The facial cleanser is gentle even for people with the most sensitive skin. The vitamin C infused in this cleanser results in clean, fresh, soft, and hydrated skin.
Key Features
Suitable for all skin types
Anti-aging facial cleanser
Moisturizes the skin
Does not cause irritation
Pros
Ultra-effective and lightweight
Enjoy radiant skin
Ideal for daily use
Healthier looking skin
refining skin texture
Cruelty-free
Cons
This is a face and body wash that is formulated to minimize excess oil production in your skin and to get rid of the stubborn acne in your face or body. The facial wash is formulated with 10% of benzoyl peroxide.
It helps in reducing acne by attacking the agents that cause acne, control oil production to get rid of excess sebum, and deep clean and clear your pores and reduce any inflammation.
Cleansing and treatment go deep within the layers of your skin to eliminate any dirt and impurities with the deep-penetrating micro-benzoyl peroxide. This is the facial wash you need to treat moderate and severe acne problems.
Key Features
Treats acne
Gets rid of excess sebum
Reduces inflammation
Deep cleansing formula
Pros
Powerful treatment formulated
Parabens free
Reduces acne by attacking acne
Gets rid of excess sebum
Simultaneously reduces inflammation
Acne spot treatment
Cons
This is a clinically proven facial cleanse suitable for normal to oily skins. This gentle formula is mild enough for daily use and it does not irritate your skin. It has a low-lathering non-drying formula that removes dirt, oil, makeup and impurities thoroughly.
It does not strip your skin of the most essential oils so it will not leave your skin feeling tight or dry. The formula rinses clean without clogging your pores and leaves your skin feeling smooth, soft, and healthy. It removes excess sebum and keeps your face oil-free all day.
Key Features
A clinically proven formula to deep clean skin
Non-stripping and non-irritating formula
Suitable for daily use in the morning and night
Suitable for all skin types and ages
Hypoallergenic
Pros
Mild and non-irritating formula
Perfect for normal to oily
Hypoallergenic
Ideal for daily use
Soap-free
Non-comedogenic
Cons
Contains SLES
Contains added fragrance
Shea moisture clarifying facial wash and scrub is your ultimate cleaner and mattifier for your skin. Its active ingredient is the tamarind extract that helps to scrub and exfoliate your skin.
Its formula is also infused with tea tree oil, a gently purifying essential oil that helps in soothing and mattifying your skin. This facial wash absorbs excess oil on your skin and prevents acne.
The formula is gentle on your skin, prevents breakouts, and gets rids of acne scars. If your skin is prone to acne, this cleanse will help in clearing it up.
Key Features
Clears face from redness and acne
Takes care of oily skin
Soothe and mattify skin
Exfoliate skin
Pros
Help blemish-prone skin transform
For glowing skin
Ideal for daily use
Soap and tamarind extract
Gently purifies
Takes care of oily skin
Cons
May irritate sensitive skin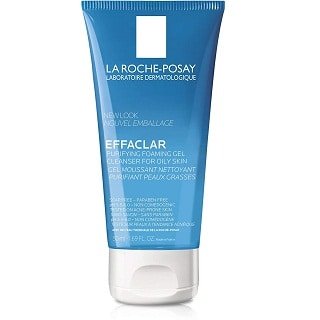 This is a foaming gel face wash for oily and acne-prone skins. It gently cleanses your face removing all the excess oil and dirt without interfering with your skin PH balance. The face wash is formulated with zinc pidolate that purifies your skin and helps to remove excess oil and shine.
It cleanses oily skin without over-drying it and it is suitable for acne-prone and sensitive skin. This cleanse is soap and oil-free because it is designed with oily skin in mind. The formula is gentle enough for daily usage and it does not irritate sensitive skin.
Key Features
Reduces the production of excess oil
Does not dry out your skin
PH-balanced formula
Suitable for acne-prone skins
Pros
Foams nicely
Oil-free
Suitable for sensitive skin
Alcohol-free
Soap-free
Affordable
Cons
What Causes Oily Skin?
Oily skin is simply caused by the overproduction of oil. While the body is naturally designed to produce oil, an overproduction of it becomes a bother as it results in a shiny and greasy look. An overproduction of oil is as a result of having excess sebaceous glands in your body.
Other external factors that contribute to oily skin is high temperatures and humidity levels. While they won't make you produce more oil, they make you sweat more.
When sweat and oil mixes, you will feel greasy and look shiny. Using the best facial cleanser for oily skin will stop the excess production of oil and minimize shine.
What To Look For In A Face Wash For Oily Skin – Buying Guide?
Use A Cleanser, Toner And, Moisturizer
After washing your face regularly with the best facial cleanser for oily skin, you need aftercare practices that will ensure your face is not oily. After cleansing your face, use a mild toner to remove any impurities missed by the cleanser and finish with an oil-free moisturizer.
Use An Astringent
This is only if your skin is excessively oily. It helps to tighten pores and further remove oil. However, most astringents contain high levels of alcohol which can over-dry your face leading to irritation which can lead to more sebum production.
Test out your toner on a small patch of skin to avoid overall irritation and avoid using it after you have exfoliated your face.
Exfoliate Once A Week
Oily skins are prone to clogged pores. Exfoliating once a week will prevent your pores from clogging.
Apply A Face Mask Once A Week
A facial mask with clay can help to soak up excess oil in your face and this will reduce shine for several days.
Frequently Asked Questions
How can I control my oily face?
You can control the production of excess oil in your face by buying facial cleansers specifically designed for oily skin. Most of these facial washes contain salicylic acid, glycolic acid, and benzoyl peroxide that tackle oily skin.
How do I use face cleanser?
Apply a little amount of your preferred face cleanser and massage it into your skin and neck. Rinse with lukewarm water.
When should I use a face cleanser?
If your skin is excessive oil, using a facial cleanser twice a day in the morning and at night will give you amazing results. If your skin is dry, once in the evening is enough.
Conclusion
Sebum production helps to hydrate your skin and prevent it from environmental aggressors. However, too much production of sebum leads to clogged pores that lead to acne.
By using the best face washes for oily skin accompanied by a skincare routine, you can regulate the production of sebum without stripping your skin of its natural hydration and forget the bother oily skin comes with.
From our review, our best face wash for excessively oily skin is the PCA skin facial wash. It contains alpha-hydroxy acids that remove excess oil, minimizes breakouts and acne, gently exfoliates the skin, and moisturizes your skin.
Recommended Articles:
About Author (Susan R. Orrell)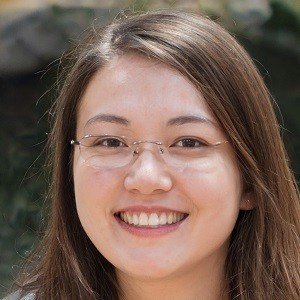 Susan R. Orrell is a well-respected skin care expert and blogger. She has extensive knowledge of skin care products and routines and is dedicated to helping others achieve healthy, radiant skin. Her blog, "The Apex Beauty," is a go-to resource for skincare information, and readers around the world trust her advice. Whether you're looking for tips on how to treat acne, reduce the appearance of fine lines and wrinkles, or maintain healthy skin, the blog has something for everyone.