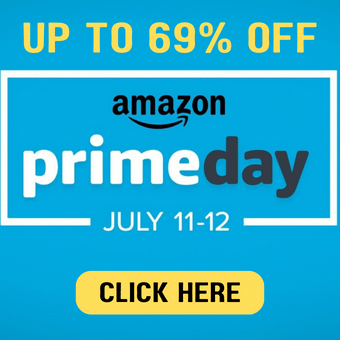 Do you hate or skip putting on lotion because of the time it takes to apply it? You have to dry off once you are out of the shower, and put on a cold greasy lotion and wait around for it to sink in completely and dry for you to get dressed. If that extra ten minutes for waiting for your moisturizer to dry is what you don't have, in-shower body lotions are the smart way to hydrate and moisturize your skin in the shower. You can still have your skin smooth and silky by using the best in-shower body lotions. All you have to do is apply the lotion, in the shower, stay for a while and rinse it off, and towel dry. Here is a list of the best in-shower body lotions in the market.
Our Picks
10 Best In Shower Body Lotions In 2023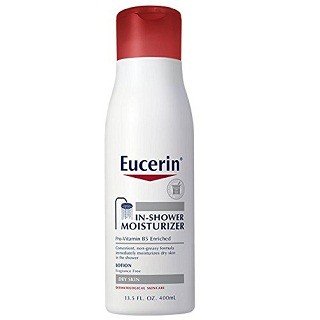 This is a unique in-shower moisturizer for using right in your shower. It has a high content of moisturizing ingredients that moisturize and soothe dry skin. The lotion is infused with pro-vitaminB5 to nourish dry skin.
This dermatologist-recommended lotion leaves no greasy residue and allows you to get dressed immediately. The formula is fragrance-free making it suitable for everyone. It uses hydrodisperion technology that allows the lotion to remain on your wet skin and deliver moisturization to the skin after rinsing off.
Key Features:
Fragrance-free formula
Dermatologist recommended
Offers lasting hydration to the skin
Pro-vitamin B5 to nourish dry skin
This is a lightweight moisturizing formula suitable for daily shower applications. The moisturizer is activated by water and acts best on freshly showered skin because it contains water-activated agents and penetrates deeply on the skin surface to moisturize dry skin.
This fast-absorbing lotion allows for wet on-shower application and hydrates your skin with no residue or feeling greasy. It contains an advanced ceramide complex that makes it to be easily absorbed into your skin. Daily application of this lotion makes your skin feel three times more hydrated.
Key Features:
Non-greasy lotion
Lightweight formula
Hydrates your skin with no residue
Heals dry skin
If your skin is dry to very dry, NIVEA Nourishing In-Shower Body Lotion should be your-to-go moisturizer. This formula is water activated and for use in the shower on wet skin. It moisturizes your skin instantly and does not leave any sticky feel for 24hours.
It leaves no residues in your towel and leaves your skin soft and smooth without a greasy feel. The formula is infused with almond oil that helps to hydrate and nourish even the driest skin.
Key Features:
Absorbs instantly
Designed for dry to very dry skin
Leaves the skin soft and smooth
Infused with almond oil
If you want to achieve a healthy-looking tan, St. Tropez Gradual Tan In Shower Lotion will help you achieve it. Using it for your daily shower routine will result in a deeper, natural sun-kissed glow that grows gradually.
The lotion is infused with sweet almond oil with antioxidant properties and will protect your skin against UV rays. It also keeps your skin soft and healthy, and it is great for sensitive skin.
Key Features:
Great for sensitive skin
Offers a healthy-looking tan
Infused with sweet almond oil
Keeps skin soft and healthy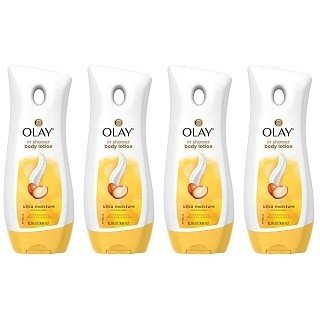 You can improve the overall hydration of your dry skin in just 5 days of using Olay Ultra Moisture In-Shower Body Lotion. The lotion is designed for extra-dry skin, dry and flaky skin, itchy skin, dull skin, and rough elbows and knees.
The lotion is formulated with shea butter. Upon application, the lotion works together with humidity and warmth to make your skin super soft and smooth on your wet skin. It improves hydration of dry skin by locking in moisture to make your skin 60% softer and healthier in 5 days.
Key Features:
Offers lasting hydration
Non-greasy formula
Contains shea butter
Has a pleasant scent
Best for dry and flaky skin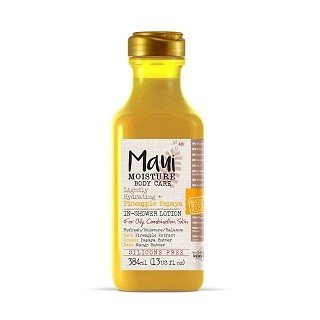 This is the best in-shower lotion and it is a unique blend of pineapple extract and mango butter. This lotion is designed for all types of skins from normal to oily to dry skin and moisturizes and leaves skin supple and soft.
It is infused with aloe vera juice and a blend of pure coconut water that offers deep hydration and a healthy-looking glow. The naturally occurring ingredients used to offer nothing but soft and healthy-looking skin.
Key Features:
Suitable for all types of skins
Infused with aloe vera and coconut water
Offers deep hydration
Daily use results in a healthy-looking glow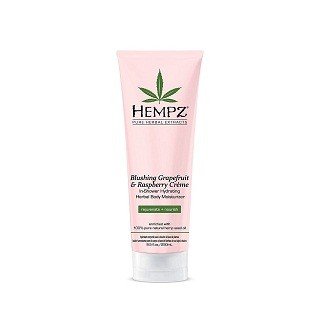 Hempz In-Shower Herbal Body Moisturizer is one of the best in-shower lotions for soothing your skin. It is infused with shea butter that provides deep hydration and essential nutrients to your skin and protects it against free radical damage and daily elements.
The ginger root extract is the other active ingredient that offers anti-inflammatory properties to stimulate and hydrate your skin. The lotion also has cucumber extracts that calm, conditions and soothes your skin.
Key Features:
100% pure natural hemp seed oil
Has shea butter for moisturizing your skin
Ginger root extract offers anti-inflammatory properties
Cucumber extracts for soothing your skin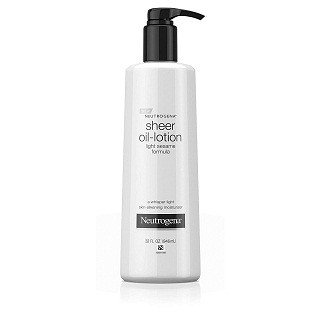 This is a lightweight moisturizing body lotion enriched with sesame oil to give you maximum hydration and glowing skin. This fast-absorbing lotion silkens your skin and deeply hydrates so that the skin feels soft, smooth, and silky.
The lotion is so sheer that it absorbs instantly and does not leave a greasy feel. The lotion can be used as an in-shower moisturizer or added to bathwater to soften your skin as you soak in the tub. It also has linoleic acid rich in vitamins D and E and B complex that heals scars and rashes.
Key Features:
Nourishes skin and slows down aging signs
Instantly absorbed
Enriched with sesame oil
Lightweight formula
For a long-lasting luminous skin, Jergens Wet Skin Refreshing Coconut Oil Moisturizer is the lotion to use. This coconut oil-infused body lotion provides deep hydration on wet skin. After showering, your pores will be open.
This provides an easy pathway for moisture to absorb inside your skin. It penetrates deeply providing nourishment and moisturizing the source of dryness. The result is luxurious smooth skin. The lotion also contains glycerin which locks in moisture and helps to keep your skin hydrated for long.
Key Features:
Contains vitamin E to keep skin smooth and protect it from premature aging
Does not need to be rinsed off
Easily absorbs into the skin
Lightweight non-greasy formula
L'Occitane Cleansing and Softening Shower Oil is an almond infused shower oil that enhances a silky-smooth skin. It produces a foaming oil-to milk texture leaving a satiny softness all over the body. Rich with almond oil, nourishing lipids, and omega 6 fatty acids, the lotion repairs your skin's moisture barrier and keeps it hydrated.
Key Features:
Softens the skin
Enriched with almond oil
Easily absorbed
Non-greasy formula
How To Choose The Best In Shower Body Lotion?
Your Skin Type
Not only when buying in-shower body lotions but always when buying any beauty product, knowing your skin type will help you get the most suitable product. In-shower body lotions are made differently and for different skin types.
Dry skin will require a lotion that offers deep hydration while oily skin will need a lotion that absorbs properly. Don't end up buying a lotion for dry skin when your skin is oily. Always know your skin type.
Fragrance
How a lotion smells is very vital. Since you will find all kinds of scents in lotions, it is good to determine the kind of scent a product has before settling for it. Some scents are too strong, while others are mild and fragrance-free. Depending on your preference, keep in mind the fragrance of the in-shower body lotion before making a purchase.
Season
You may find that you need to change your in-shower body lotion depending on the current season. For example, during winter, a heavier in-shower lotion may offer your skin enough hydrations while summers require a lotion that absorbs quickly and it is not too heavy.
Packaging
How your in-shower lotion is packed is very important. Lotions that come with clear containers can lead to exposure to light which can reduce their effectiveness. A lotion that comes in a pump bottle is easier to use and more hygienic than one that comes in a jar as it can easily lead to bacterial contamination dipping your fingers every now and then in the jar.
Price
If you have not tested a product, don't buy a bigger bottle and you are not sure if the lotion will suit you and waste money on the wrong products. You can start with a smaller bottle to get familiar with the product. Also, ensure you check how long the lotion will last so that you can get the value for your money.
Frequently Asked Questions
1.How does in-shower body lotions work?
In-shower moisturizers contain ingredients activated by water to deposit a layer of oil and emollients on your skin that is absorbed before they are rinsed off.
2. Why should I use in-shower body lotion?
Because your skin needs daily moisturization to keep it smooth and soft, the best thing with in-shower moisturizers is that it offers enough hydration and also saves you time because you don't have to wait for your lotion to dry for you to get dressed.
3. How to use an in-shower moisturizer
After taking your good shower and rinsing the suds, apply your in-shower lotion to your whole body. Please wait for a while and rinse it off and then towel dry.
Conclusion
In-shower body lotions ensure that you don't skip putting lotion anymore. The fact that you will moisturize your skin while still in the shower is time-saving. The lotions contain ingredients activated by water to deposit oil and emollients on your skin before they are rinsed off.
Right after showering, your pores are open, making it easier for the lotions to penetrate deeper into your skin to offer maximum hydration. Our favorite is the Olay Ultra Moisture In-Shower Body Lotion from our review of the best in-shower body lotions.
The lotion is enriched with shea butter to offer lasting hydration. It is also non-greasy; it is easily absorbed and comes with a pleasant scent.
Recommended Articles:
About Author (Susan R. Orrell)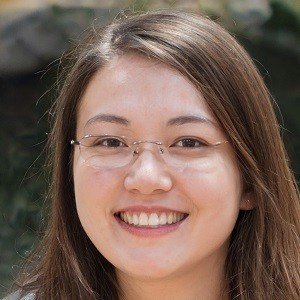 Susan R. Orrell is a well-respected skin care expert and blogger. She has extensive knowledge of skin care products and routines and is dedicated to helping others achieve healthy, radiant skin. Her blog, "The Apex Beauty," is a go-to resource for skincare information, and readers around the world trust her advice. Whether you're looking for tips on how to treat acne, reduce the appearance of fine lines and wrinkles, or maintain healthy skin, the blog has something for everyone.