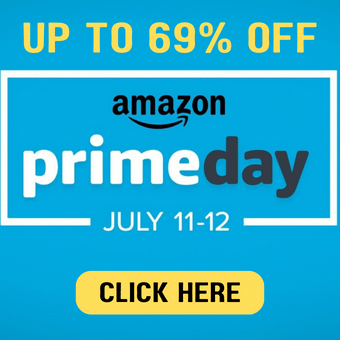 Do you have short, non-existent lashes that you wish were longer and voluminous? Fiber mascara is all you need to make that dream happen and get the look of false lashes. Unlike your regular mascara, fibber mascara is filled with nylon, silk, and rayon fibers that coat your lashes to lengthen, thicken, and volumize them dramatically. The good thing with fiber mascara is that it looks completely natural and it is easy to apply because no glue, tape, or cutting is required. 
It simply works by attaching the synthetic fibers to your lash tips, a simple process that will not take all your time. With the many options in the market out there, we have rounded up a review of the best fiber mascara to help you pick the most suitable one.
Our Picks
10 Best Fiber Mascaras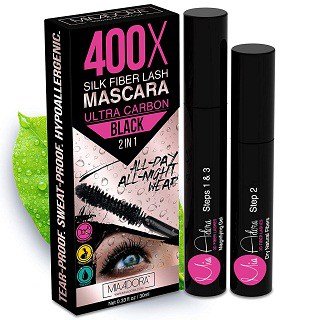 If you have sparse eyelashes, 400X Pure Silk Fiber Lash Mascara will lengthen, thicken and volumize your short, and thin lashes. The mascara is formulated using natural green tea microfibers that will work like tiny extensions to boost the length and volume of your lashes.
When you apply these extensions to your wet mascara, it volumizes and intensifies your natural lashes. The formula conditions your lashes and it is very easy to apply. It is waterproof, smudge-proof, instant, and long-lasting.
Key Features:
Achieves longer and thicker lashes
Waterproof and smudge-proof formula
Easy to apply
Conditions your lashes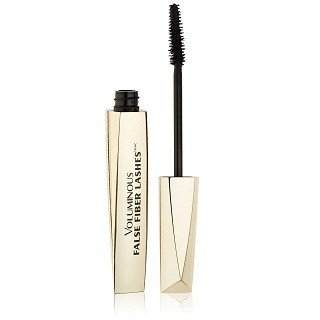 This is a volumizing mascara that creates a sculpted false length effect with an intense 3D impact. The formula is infused with fibers that will help to thicken, lengthen, and curl your lashes. The result is thicker, longer, and fluffier lashes.
The formula comes with a 3D sculpting brush that is designed with asymmetrical curved, and flat sides to catch each lash from every angle, and give them an ultra-defined look. The mascara stays put all day and it does not get clumpy, smudge, or flake.
Key Features:
Long-lasting formula
Thicker, and longer lashes
3D sculpting brush for easy application
Available in waterproof and water-soluble formula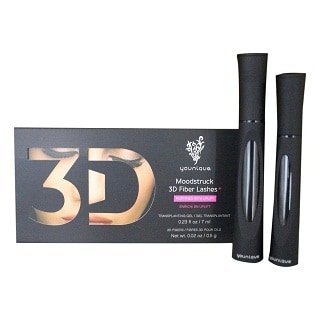 You can now increase your average lash volume by up to 400% with YouniqueMoodstruck 3D Fiber Lashes. You can now forget about the lash extensions or falsies since you will not need them anymore.
This mascara from YouniqueMoodstruck provides natural-looking length and volume to your eyelashes. It is a four-in-one fiber mascara tube that offers long, extravagant, super-fluttery lashes. It simply boosts your lashes like never before. The formula is smudge-proof and it is very easy to apply to save your precious time.
Key Features:
Easy to apply
Long-lasting formula
Increase lash volume by 400%
Smudge-proof formula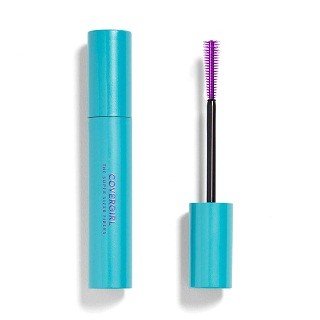 This is a fiber mascara that is designed to create a high-impact wide eye look with long extended lashes. For a beautiful fanned-out lash that will last all day, COVERGIRL Super Sizer Fibers Mascara is your to-go mascara.
The formula transforms even the smallest and sparse lashes giving them a false lash extension effect. It achieves this by increasing the volume and length of your lashes by 400% volume. The formula is clump-free and applies evenly. Its wand separates your lashes with ease for maximum coverage.
Key Features:
Lengthens and volumizes lashes
Lasts all-day
Does not smudge or flake
Gives lashes a false lash extension effect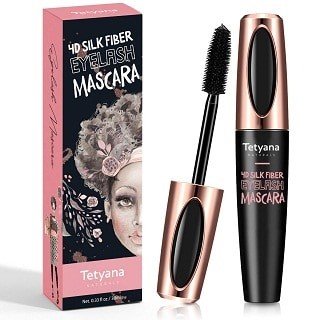 You can now effortlessly achieve your desired lash look by using 4D Silk Fiber Lash Mascara. It instantly gives your eyelashes a boost of volume and length. This advanced thickening formula creates softer and fuller-looking lashes that are dark, rich, and stunning.
Say goodbye to your mascara flaking, smudging, and clumping as this is the game-changer. Whether your lashes are thin or light, this deep and rich mascara will coat your lashes flawlessly.
Key Features:
Lasts all-day
Deeply pigmented
Easy application and removal
Waterproof, smudge-proof, and flake-free
Longer, thicker, voluminous lashes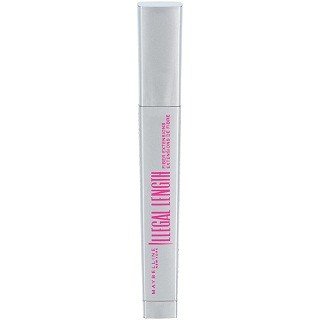 This is a fiber mascara with 4mm measurable fiber extensions that delivers longer and thicker lashes. This formula stretches and seals fibers to lashes securely without breaking it or flaking. It comes with a fiber-fix brush that has six different contact points to reach each lash from different angles for optimal fiber placement.
This washable formula gives instant lash extension and they are safe for contact lens wearers. To achieve the best results, extend your lashes upwards with your fiber-fix brush from root to tip and do not let the mascara dry between coats.
Key Features:
Instant lash extensions
No breaking or flaking
Easily washable formula
Safe for contact lens wearers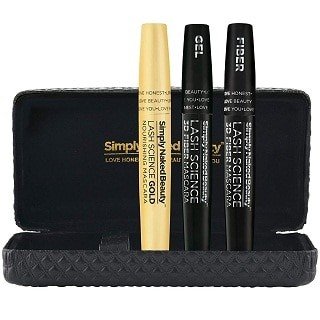 This is a 3D fiber mascara that is formulated with castor oil to give your lashes the most volume and length. This waterproof and smudge-proof formula lasts all day saving you the worry about your lashes no matter what you are doing.
The formula is infused with a lash growth serum mascara, an advanced nourishing formula that aids in lash growth. It is designed to create massive volume, never clump, and lasts all day. The formula is made with high-quality, natural ingredients that will not irritate your eyes and are perfect for sensitive skin.
Key Features:
Easy to apply and remove
Achieves 300times lash volume in 5 minutes
Waterproof, and smudge-proof
Lasts all-day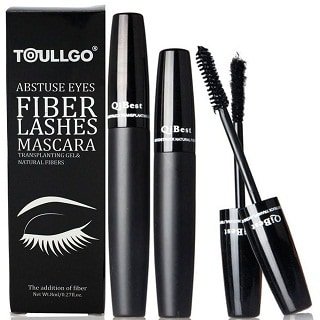 4D Silk Fiber Lash Mascara increases the length and adds volume to your lashes making you look more glamorous. The formula is easy to apply and it is suitable for everyday use and for all occasions. It is also easy to remove by washing it off with warm water or facial cleansers.
This waterproof and smudge-proof formula ensures that your lashes are neat and fresh all day without flaking. The formula comes with one tube of magnifying mascara gel and 1 tube of fiber to help you build the desired look of your eyelashes.
Key Features:
Long-lasting formula
Eadie to apply and remove
Waterproof and smudge-proof formula
Suitable for everyday use
This is a 3D high-quality fiber mascara that is formulated using quality natural ingredients like beeswax and green tea fibers. These ingredients help to stimulate lash growth and cell regeneration for healthier lashes.
The formula is water-resistant and easily washes off at night with soap and water. It is hypoallergenic and safe for people with sensitive eyes and contact lens wearers. This volumizing and lengthening fiber mascara is smudge-proof and flake-free and lasts all day.
Key Features:
Safe for sensitive eyes and contact lens wearers
Water-resistant and easy to remove
Smudge-proof and flake-free
Stimulates lash growth and cell regeneration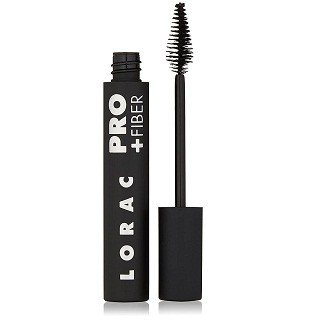 LORAC PRO Plus Fiber Mascara is a buildable, volumizing, and lengthening formula. It is loaded with nylon fibers that cling to your lashes to add volume and length to your lashes. The wand makes the whole process of application easy and separates each lash for a gorgeous clump-free effect.
If you need a mascara that helps to curl your lashes, look no further. This formula helps lashes to curl up, look noticeably longer, and instantly fuller. This is the perfect mascara for people with short lashes as it will add length and volume to them.
Key Features:
Volumizes and lengthens lashes
Long-wearing
Curls your lashes
Easy to apply
How To Choose The Right Fiber Mascara?
Clean your face and eyes
It is always advisable to start with a clean canvas when putting on new makeup. Wash and clean your face and eyes to remove any makeup, dirt, oil, and impurities on your skin. You can use your makeup remover or your desired face wash.
Use a lash curler
You are curling your lashes before using your fiber mascara results in a more glamorous look. It makes your eyes look brighter by enhancing your lashes with a beautiful curl.
Prep with a primer
Coat your curled lashes from root to tip with your primer to create a great even base. The primer helps your lashes to look longer and thicker.
Add your fiber mascara as a topcoat
Run your fiber mascara from root to tip to add some length and volume. You can add a few coats to achieve your desired look or use your fiber mascara on both sides of your lashes for a more dramatic look. Do not forget the outer and inner corners of your eyes too.
Finish with a primer
Apply a primer of a fiber-free mascara as your last coat. It helps the fiber mascara to stay in place and prevent the fibers from shedding over the day.
Frequently Asked Questions
What is the difference between fiber mascara and regular mascara?
Unlike your regular mascara, fiber mascara has tiny silk, rayon, or nylon fibers that stick to your lashes to add volume, length, and thickness.
What are the advantages of fiber mascara?
In comparison to falsies, fiber mascara is more comfortable to put on, looks more natural, and creates more volume, thickness, and length because of the added fibers.
How do you remove fiber mascara?
Just like your regular mascara, fiber mascara has no special way to take it off. Use your makeup remover or water and a cotton pad to wipe out and remove the mascara from your lashes.
Conclusion
Fiber mascara is the newest big deal that has come to replace the regular mascara. It comes with fibers that coat your lashes to add more length, volume, and thickness. With fiber mascara, you no longer need to use falsies and the best thing is that it looks more natural, it's easier to put on and saves your time and money.
From our review of the best fiber mascaras in the market, our best product is the L'Oréal Paris Voluminous False Fiber, Lashes Mascara. This volumizing mascara adds length and thickness to your lashes; it is long-lasting and very easy to apply. The mascara stays put all day without clumping, smudging, or flaking for a superb eye look.
Recommended Articles:
About Author (Nina J. Erickson)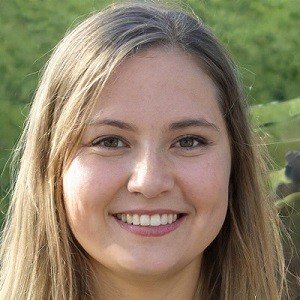 Nina J. Erickson is a makeup blog author who writes about the latest trends and techniques in beauty. With a passion for all things makeup, Nina shares her insights and expertise with her readers, helping them achieve their desired looks and feel confident in their skin. Whether she's reviewing the newest products or offering step-by-step guides, TheApexBeauty's blog is a go-to resource for anyone interested in makeup.