Exfoliating is an essential step in any skincare routine. Korean beauty products are known for their quality and effectiveness, and their exfoliators are no exception. Try a Korean exfoliator if you're looking for a gentle and effective way to slough away dead skin cells. Korean exfoliators have become increasingly popular in recent years because they can gently remove dead skin cells, dirt, and debris without irritating them. This blog post will provide an overview of the best Korean exfoliators on the market so you can find the one that works best for your skin type.
The Winners
10 Best Korean Exfoliators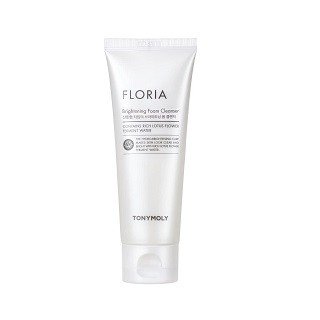 The TONYMOLY Floria set comes with cleansing foam and a bright pearly finish. It is a great product for those who want to brighten and cleanse their skin. The foam is easy to apply, leaving your skin feeling refreshed and clean. The foaming cleanser is especially gentle, making it a good choice for those with sensitive skin. And the brightening serum leaves the skin with a nice pearly glow. This cleanser lathers into a rich micro cushion foam with a silky texture that is fine enough to penetrate deep into your pores and remove all the skin impurities, excess oil, and dead skin. Its key ingredients include the lotus flower ferment water, a rich antioxidant with minerals and vitamins that help brighten and nourish your skin, and pearl powder that brightens your skin.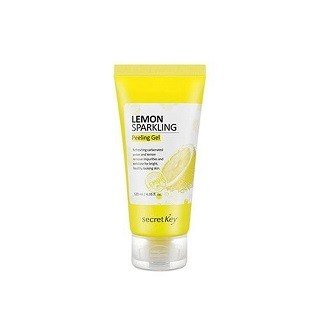 If you're looking for a gentle but effective facial exfoliator, look no further than the Secret Key Lemon Sparking Peeling Gel. This bubbling gel contains carbonated water that effectively removes all dirt and junk to help cleanse pores, citric acid to slough off dead skin cells, and vitamin C that adds an extra boost of brightness, leaving your face looking refreshed and radiant. Apply the gel to a dry face and massage in circular motions to watch the dead skin and impurities magically roll away.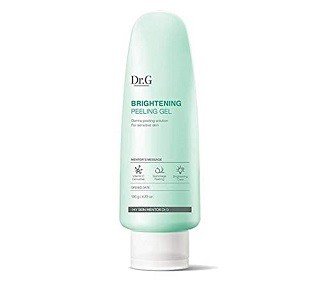 This product will help you achieve smooth, bright, and clear skin without any irritation. The natural cellulose and rich moisture in the gel help to exfoliate and eliminate old dead skin cells, while the vitamins C and E give your skin a beautiful brightening effect. It has a low-stimulation natural peeling effect that makes your skin feel completely moisturized and transparent. This peeling gel contains vitamin C and E that helps to brighten your skin. Additional ingredients are honey, trehalose, and hollyhock in the gel help to soothe and moisturize your skin, leaving it looking and feeling clearer.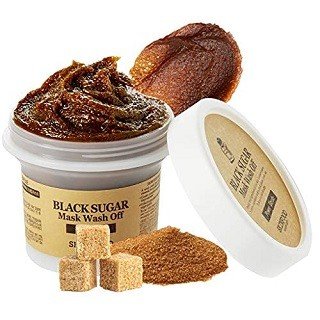 This is one of the best Korean exfoliators on the market. It has an exfoliating and hydrating mask wash-off that has mineral-rich Brazilian black sugar granules, rich in vitamins and minerals that restores nutrient and moisture to your skin. The grainy feel of this formula makes it ideal for scrubbing away dead skin cells and removing dead skin to brighten your skin. Key minerals in black sugar include phosphorous, calcium, iron, magnesium, and potassium. Vital minerals in this exfoliator include pantothenic acid, riboflavin, and niacin. The black sugar granules effectively eliminate blackheads leaving your pores clear of dirt and junk.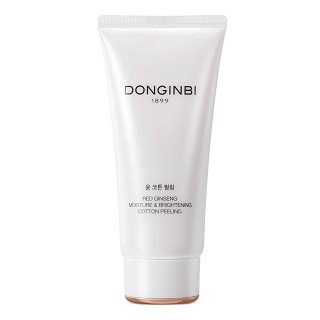 The Donginbi Red Ginseng Korean Facial Exfoliator is a great way to remove dirt, grime, and dead skin cells from your face. The peeling gel is gentle and smooth, making it suitable for most skin types. The creamy yellow peeling gel contains red ginseng extract, which helps to exfoliate and clean your skin gently. The gel also contains vitamin C from cloudberries, which helps to promote a smoother complexion. The red ginseng powder and pure cotton extract help to exfoliate and clear your skin. All of these natural ingredients are used to give your skin the care it needs. This formula is ideal for all skin types and can help you balance your skin and promote a smoother texture.
The COSRX BHA Cleansing Pad is a great skincare product that helps exfoliate and control sebum in one step. The pads are very soft and gentle on the skin and do a great job of removing dirt, impurities, and makeup residue from the skin. They also help to smoothen and moisturize the skin. The pads contain 70 pads and a tweezer for hygienic maintenance. The low pH hypoallergenic pads help smoothen and moisturize your skin without causing irritation to leave it in the best condition for applying additional skincare products. Key Ingredients include 1% BHA (Betaine Salicylate) that helps exfoliate dead skin cells leaving the skin feeling and looking smooth, 85.9% White Willow Bark soothes the look of irritated skin, clears pores, and alleviates irritation.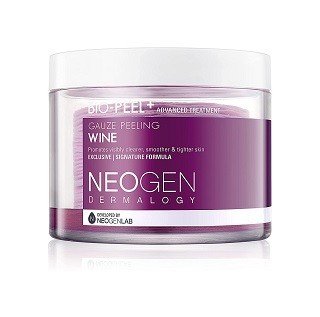 If you're looking for a natural way to firm and tighten your skin, then DERMALOGY by NEOGENLAB Bio-Peel pads are an excellent option. It comes with manual exfoliation pads formulated with the key ingredient, Resveratrol, to deliver powerful antioxidant benefits that help prevent free radicals from damaging your skin. These Patented 3-layer 100% Cotton Gauze Pads Deliver Smoother, Improved Skin Texture by firming and tightening the skin to prevent pigmentation or forming wrinkles on the skin. The chemical peeling help to remove dead skin cells, excess sebum, and skin impurities while purifying the skin.
This is a dermatologically tested smoothie peeling gel formula for; ultra-gentle exfoliation, deep cleansing skin pores, and getting rid of dead skin cells and dirt without harsh chemicals that can irritate your skin. This peeling gel is amazing. It smells like a fresh, juicy apple and leaves your skin soft, smooth, and bright. Regular use of this product will make your skin look healthier, more elastic, and bright. It's also very safe to use and rubs smoothly onto the skin to eliminate any keratin buildup.
ISNTREE's Chestnut AHA 8% Clear Essence is a great way to exfoliate your skin and improve your overall complexion gently. If you struggle with large pores and an uneven skin tone, this product will help significantly improve both concerns. The Clear Essence has a calming effect on and regular use leads to a reduction in the appearance of my pores and more even and radiant skin. The formula is made with natural ingredients like Morus Alba Bark Extract, Centella Asiatica extract, and Portulaca Oleracea Extract that protect skin from external irritation and soothe skin. The glycolic and lactic acid helps to exfoliate dead skin cells, moisturize your skin, and eliminate the dullness and roughness of your skin.
This treatment toner from COSRX makes daily exfoliation possible with its mild AHA/BHA formulation. The main ingredients, white willow extract, and apple water are abundant in nutrients that are beneficial to the skin. The gentle peeling process this clarifying toner offers makes it possible for the nutrients to effectively and fully penetrate the skin for optimum results. Over continuous usage, your skin will reveal newer, healthier skin with a much smoother texture and brighter complexion.
The key benefits of this toner include; removing unnecessary dead skin, controlling sebum and impurities on pores, moisturizing and soothing tired skin, and improving dullness and uneven texture. To use, spray an appropriate amount of the toner onto a cotton pad after washing your face. Gently sweep the damp cotton pad all over your face and pat it gently.
Conclusion
Korean exfoliators are an effective way to exfoliate your skin. They are formulated with natural and organic ingredients to gently yet effectively remove dead skin cells and leave your skin feeling soft, smooth, and radiant. This list of the best Korean exfoliators highlights some of the best exfoliators in the market that you can try today and be proud of your radiant, flawless skin.
About Author (Susan R. Orrell)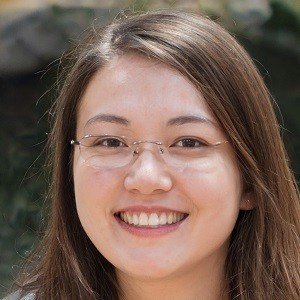 Susan R. Orrell is a well-respected skin care expert and blogger. She has extensive knowledge of skin care products and routines and is dedicated to helping others achieve healthy, radiant skin. Her blog, "The Apex Beauty," is a go-to resource for skincare information, and readers around the world trust her advice. Whether you're looking for tips on how to treat acne, reduce the appearance of fine lines and wrinkles, or maintain healthy skin, the blog has something for everyone.