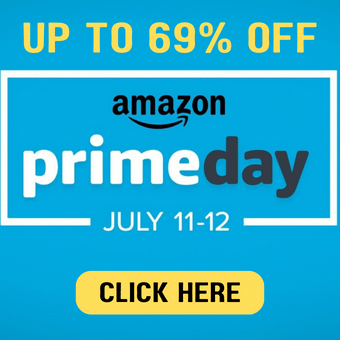 Korean skincare products stand out because of the use of highly natural ingredients that are rare and not used by other countries.  Their products are designed to target specific skin types and conditions, protect the skin from damage, and keep it healthy. Dry skin requires intensive hydration and needs moisturizers with high moisturizing properties. This is exactly what the best Korean moisturizer for dry skin gives you. Their moisturizers are formulated with high-quality ingredients suitable for dry skin. You will get lots of antioxidants in their moisturizers, ceramides that help the skin to retain moisture, and hyaluronic acid. Here are the best Korean moisturizers that are ideal for dry skin. Read on.
Our Picks
Top 10 Korean Moisturizers For Dry Skin In 2023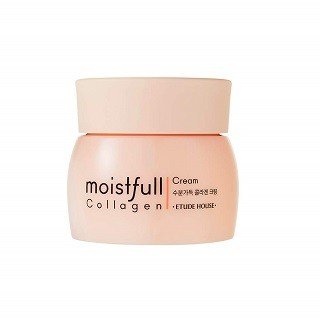 This is a perfect moisturizer for dry and patchy skin. It is formulated with ingredients like super collagen water that makes your skin full of firming moisture and feeling bouncy. The cream is also enriched with baobab oil, which has plenty of water to reduce dryness and keep your skin moisturized.
This collagen moisturizer offers long-lasting moisture for 100 hours which keeps your skin hydrated with a youthful look. Its soft and adhering texture is fast-absorbing and leaves a non-sticky finish.
Key Features:
Lightweight and fast-absorbing formula
Offers long-lasting moisture for 100 hours
Enriched with baobab oil to offer more hydration
The small particles of super collagen water locks in moisture and natural oils on your skin
This is a skincare repair cream full of antioxidants, plant extracts, and oils that are ideal for drying skin. This moisturizer is formulated with 97.5% of snail mucin extract that reduces wrinkles, dullness, and dark spots.
Any visible signs of aging will be reduced when you use this moisturizer on your dry skin. The cream is also enriched with jojoba oil, green tea extract, aloe vera, shea butter, and vitamin E which are great antioxidants and keeps your skin well moisturized.
Key Features:
Uses the highest concentration of snail extract at 97.5%
Enriched with natural and organic ingredients like green tea extract, jojoba oil, aloe vera, and shea butter
Fights aging signs like wrinkles, lines, dark spots
Highly moisturizing
Just like the way snails regenerate their shell, you can regenerate your skin with MIZON All in One Snail Repair Cream Face Moisturizer. This cream has 92% snail mucus extract which provides outstanding skin regeneration and recovery. This helps to fight multiple skin concerns like fine lines, wrinkles, scars, and dark spots.
Aging skin will sag, look wrinkly with many blemishes. However, this moisturizer contains adenosine and peptide that help reverse skin aging by repairing wrinkles, enhancing wound healing, and soothing your skin. This lightweight formula creates elastic, bouncy, bright, and healthy skin.
Key Features:
Lightweight formula with fast absorption
Snail extract promotes skin repair and restores damaged skin
Infused with anti-aging ingredients like adenosine and peptide
Reduce excessive dryness on skin
This is a hydrating day cream for dull and dry skin. It is formulated with sunflower oil and shea butter and rich in vitamins, glycerin, and fatty acids that hydrate the skin daily and leave it supple. This cream is rich in antioxidants and aids in collagen production that helps firm the skin and improve its elasticity for a youthful appearance.
The cream also serves as a natural SPF to protect your skin from the harmful UV sun rays. It also helps to reduce discoloration and hyperpigmentation to improve your skin tone. This cream leaves a layer of moisture and minerals which fortify your skin.
Key Features:
Revives dull and dry skin leaving it supple and soft
Moisturizes dry skin
Protects and repairs your skin
Acts as a natural SPF
Formulated with 92% snail mucin, COSRX Advanced Snail 92 All in one Cream will moisturize dry skin, soothe it, and leave it plump and radiant. The snail mucin helps to repair and soothe red and sensitized skin after breakouts.
It does this by replenishing moisture and improving skin elasticity leaving a healthy glow on your skin. This gel-cream texture glides onto your skin smoothly and builds a moisture barrier to offer long-lasting hydration.
Key Features:
A lightweight texture that absorbs into the skin instantly
Improves skin elasticity
Soothing non-greasy cream
Enhances skin repair
This is a lightweight moisturizer that leaves your skin supple and hydrated. This liquid serum is designed to plump and seal dull and dry skin to offer al; day moisture. The moisturizer acts as a liquid cushion that strengthens and protects the skin barrier from chronic water loss with the help of powerful ceramides.
Dehydrated dry skin will be transformed into supple skin with a healthy glow. The serum contains ingredients that help to repair flaky and cracked dry skin.
Key Features:
Has ceramide to protect skin from water loss
Lightweight fast-absorbing formula
Repairs flaky and cracked skin
Plumps and seals dull dry skin with all-day moisture
This is an intensive moisturizing cream designed for dry and sensitive skin. This non-grease cream is easily absorbed into the skin to help seal in skin moisture and prevent dehydration. The cream helps in the replenishment of the loss of natural skin lipids.
It is also great for repairing the skin after treatments like microdermabrasion. Formulated without parabens, this cream is also great for sensitive skin. By preventing over evaporation of the skin's natural moisture, it offers intensive moisturization. This shields the skin against the damage and discomforts associated with environmental stress.
Key Features:
Best for sensitive and dry skin
Help the skin replenish natural lipids
Non-greasy and easily absorbed formula
Helps the skin to seal in moisture to prevent dehydration
Repairs the skin
This is an all-day moisturizing cream formulated for dry skin. It helps to restore the hydration balance that helps to stabilize the skin. With added ingredients like shea butter, ceramides, and lipidure, the cream offers intensive moisture that hydrates dry skin.
This fast-absorbing cream also soothes rough, irritated, and reddened skin and comforts hypersensitive skin. Some of its key ingredients contain yeast-derived beta-glucan, glycerin, fruit extract, and more moisturizing and soothing ingredients. The cream encourages the skin to repair the damaged cells and hydrate the skin from within.
Key Features:
Fast-absorbing formula
Strengthens the protective layer and moisture barrier
Made with shea butter and ceramide to make your skin soft and supple
For dry and sensitive skin
This is a lightweight moisturizer cream with a combination of natural and nourishing ingredients that will leave your skin refreshed, rejuvenated, and hydrated. The cream is made with snail extract that activates damaged and aging skin to produce more collagen and elastin.
It also has hyaluronic acid that draws an impressive amount of moisture into the skin. Green tea extract is also a natural antioxidant that helps delay the signs of aging like wrinkles, hyperpigmentation, and sun damage. Peptides are also included in the cream that stimulates the skin cells to generate more collagen for more youthful and supple skin.
Key Features:
Lightweight day and night cream
Made with snail extract to stimulate the production of collagen and elastin
Hyaluronic acid hold moisture in the skin
Green tea and peptides to fight aging signs
This is a highly moisturizing cream for dry skin with brightening and wrinkle care functions. T protects and soothes dry skin by hydrating and firming the skin.
The cream is formulated with snail secretion filtrate, which helps in skin repair by stimulating collagen and elastin production. Bee venom, botanical oils, and hyaluronic acid also offer intense moisturization to the skin.
Key Features:
Contain adenosine for wrinkle improvement
Bee venom protects the skin with anti-inflammatory properties
Snail secretion filtrate for collagen and elastin production to firm the skin
Provides long-lasting moisture
How To Choose The Best Korean Moisturizer For Dry Skin?
Determine the best moisturizer texture for your skin
Moisturizers can either be creams, oils, lotion, or gels. For dry and aging skin, cream textures are always the best. The creams may feel heavy and take time to massage fully absorbed into your skin, but they work great on dry skin.
Choose a moisturizer with ingredients that works best with dry skin
Some ingredients work well with dry skin. So, choose a moisturizer with the following ingredients:
Hyaluronic acid- this is a great ingredient that is well-known to hydrate dry skin
Snail mucus extract- this is one of the key ingredients that make Korean moisturizers to stand out. It stimulates skin cells to produce more collagen and elastin. This boosts moisture and replenishes and rejuvenates your skin. It also has peptides that repair damaged skin.
Antioxidants- they help to boost hydration and neutralize free radicals that are harmful to the skin. They include things like green tea extracts, aloe vera, and other plant extracts.
Plant Oils- botanical plant oils like jojoba seed oil will help to hydrate dry skin
Added Benefits
Choose a moisturizer that not only suits your dry skin but comes with other added benefits. This includes things like SPF to protect your skin from harmful UV rays. Other added benefits are moisturizer that fights aging signs like wrinkles and fine lines and some will even soothe red or irritated skin.'
Frequently Asked Questions
Which is the best Korean moisturizer for dry skin?
One that has ingredients that address dry skin. They include hyaluronic acid, ceramides, snail mucin extract, and antioxidants. They offer intense moisturization to hydrate dry skin and retain moisture for long hours.
How many times should you apply a moisturizer if you have dry skin?
Using your moisturizer at least twice a day in the morning and before you go to sleep is enough to keep your dry skin hydrated. If you are the type of people who keep washing their face multiple times a day, always apply your moisturizer.
Why use a Korean moisturizer for dry skin?
Because they help to rebalance the moisture level of your skin by trapping moisture and boosting hydration.
Conclusion
Moisturizing your skin plays a vital role in your skincare routine, and it should not be skipped especially if you have dry skin. It will help your skin to look youthful, supple, plumper, and healthy. From our review of the best Korean moisturizers for dry skin, we highly recommend you to use the ETUDE HOUSE Moistfull Collagen Cream.
This collagen moisturizer offers long-lasting moisture for 100 hours which keeps your skin hydrated with a youthful look. It is lightweight and fast-absorbing and enriched with baobab water to offer more hydration. The small particles of super collagen water locks in moisture that makes your skin firm. This makes it perfect for dry and patchy skin.
Recommended Articles:
About Author (Susan R. Orrell)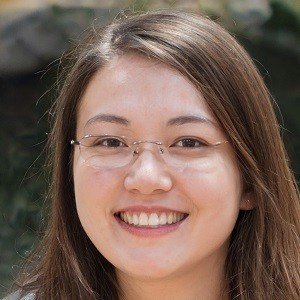 Susan R. Orrell is a well-respected skin care expert and blogger. She has extensive knowledge of skin care products and routines and is dedicated to helping others achieve healthy, radiant skin. Her blog, "The Apex Beauty," is a go-to resource for skincare information, and readers around the world trust her advice. Whether you're looking for tips on how to treat acne, reduce the appearance of fine lines and wrinkles, or maintain healthy skin, the blog has something for everyone.