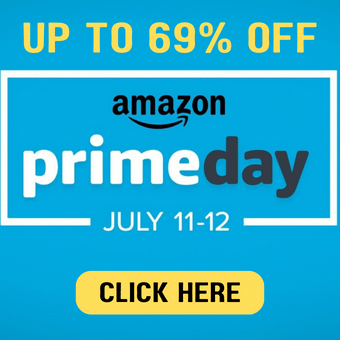 Just like blending out your foundation, you need a good brush; the same case applies to your lips. You need to use the best lip brushes to make it easier while applying lip makeup products. A lipstick brush offers controlled application and precision. It gives you the ability to create a custom look and color. With the right lip brush, you can estimate the amount of lipstick you want to apply to your lips while achieving an accurate and even application. Lip brushes vary slightly depending on the look you want to create and the type of lipstick you are using. Here is a list of the best lip brushes in the market that you should try.
Our Top Picks
10 Best Lip Brushes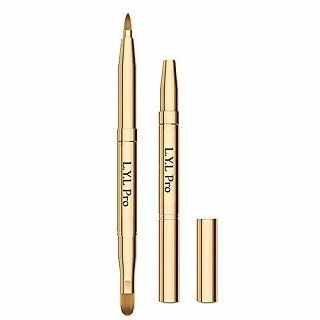 This is one of the best lip brushes available. It has a 2-in-1 double-sided makeup brush design that eliminates the need to have many brushes. It serves as an ideal lip brush, eye brush, and concealer brush. The brush is made from synthetic fiber bristles and has a retractable seal design to protect t it from dust and injury while traveling or storing it in your bag. One side of this brush is sharper with pointed bristles for lining your lips, while the other side of the brush has rounded edges, which are ideal for filling. This lip brush is makeup artist-tested, easy to clean, and has a user-friendly design.
Pros
Retractable seal design
Travel size
Everything stays squeaky clean
User-friendly design
Easy to clean
Suitable for salon or home use
Cons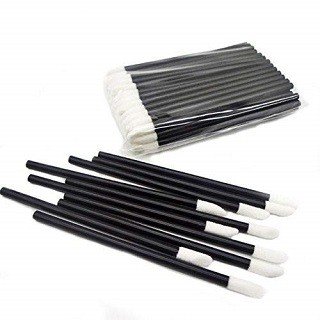 This is a packaging of 200 disposable lip brushes, which makes it easy to apply any lip makeup product. The brush head of this lip brush is made with a soft material that makes it easy to apply lip gloss and lipstick. The brush is small in size, lightweight, and easy to carry. It is made with high-quality environmental protection materials, and its being disposable makes it convenient to use. The soft bristles of this lip brush provide smooth coverage of the lip color or gloss, giving you the perfect look you desire.
Pros
Environmental protection materials
Lightweight
Easy to carry
Small size
Disposable and convenient to use
Suitable for long-term procurement
Cons
This is a retractable lipstick brush, which is ideal for travel. It comes with a cup, which protects the lip brush from dust and can fit in your wallet or cosmetic bag for easy carrying. It is made with firm yet soft premium synthetic bristles that are very gentle and do not irritate when applying your makeup. This brush is excellent for lining up your lipstick. It is square-edged, and the tip of the brush has precision bristles that enable it to define and fill the lip perfectly. This lip brush is handmade with exquisite artistry and comes with an ergonomically handle that makes it comfortable to use.
Pros
Premium synthetic bristle
Travel size
Comes with a cap
Excellent for lining lip
Retractable lip brush
Define and fill lip perfectly
Cons
Can take only a tiny amount of lipstick at once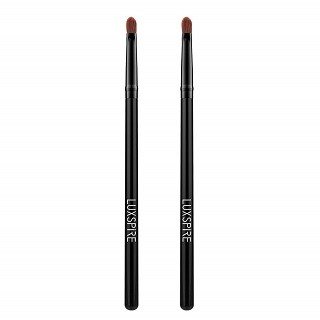 This is a multipurpose small makeup brush that makes your lipstick last longer. It is an ideal lip brush, eyeshadow brush, and concealer brush. The brush is made with synthetic fiber material, and with its meticulous workmanship, it delivers comfort and ultra-softness that does not irritate porn or harm your skin. This lip brush features a compact and lightweight design, which makes it portable to carry. You can take it anywhere with you and use it at any time. The brush is designed with ergonomic handles giving you much comfort while using it. The bristles of this lip brush have incredible grasping power as they are flexible and dense enough to hold and apply your lipstick or lip gloss.
Pros
Multi-purpose makeup brush
Cruelty-free material
Easy to clean
Exquisite appearance
Portable to carry
Comfortable to hold
Cons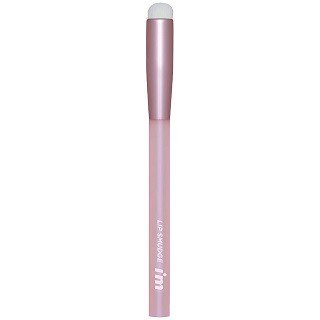 Get a mess-free and even application of your lipstick or lip gloss by using this I'm Meme Tool – Lip Smudge Brush. It is an ultra-portable lip brush made for the on-go application to keep your lips spot-on anytime, anywhere. The brush has been ergonomically designed to fit perfectly into your hand and facilitate a flawless finish with every application. The brush is made with soft synthetic bristles that blend out your lipstick evenly, preventing you from wearing a patchy-lip look. It fills in your lipstick evenly, blends seamlessly, and smudges the edges softly for fuller-looking lips. This brush is also ideal for contouring the eyes and nose. Its small bristle head is perfect for hard-to-reach areas.
Pros
Ultra-portable
Soft, natural makeup look
Flawless finish
Travel-friendly
For soft and fuller-looking lips
Cons
This sleek retractable lip brush easily lines your lips and blends color. It has a comfortable diamond grip handle designed to give you ultimate control and precision. It enables you to apply your favorite lipstick and lip gloss without any mess. The brush head features soft and firm bristles for optimal makeup application by blending the lip color effortlessly. Its bristles are easy to clean, and it's also a makeup artist-tested product that gives you the ultimate look you desire.
Pros
Retractable brush
Easy to clean
Diamond grip handle
Create flawless looks
2016 RedDot award winner
Cons
This is a package of 100 disposable lip makeup brushes that are designed to make your lips stay flawless all the time. The brushes have a soft brush head that allows smooth and steady lip gloss and lipstick application. It is very lightweight and comfortable to hold, making you effortlessly create a flawless look. This disposable makeup lip brushes can be used to create any makeup design, from a natural to a dramatic look. It is excellent for home use, salon use, and also while traveling. The brushes are made with a plastic handle with soft nylon bristles at the head. They are very easy to use and allow you to apply your lipstick with less mess on your fingertips.
Pros
Very comfortable
Designed with soft brush head
Use for any lip makeup design
Great for home or salon use
Travel size
Cons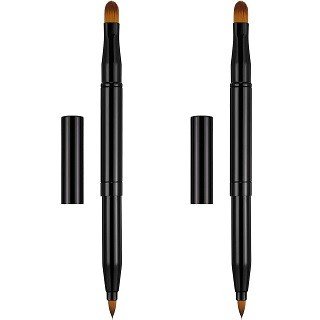 This is a double-sided retractable lip brush with a lid to protect it from dust. It comes in an ideal size to tuck into a travel bag or in your pouch for easy carrying. It is suitable for both professional and home use. This multipurpose brush is specially designed and can be used as a lip brush, eyeshadow brush, or foundation and concealer brush. It is made with high-quality synthetic fibers that enable you to get a precise application of your lipstick when lining your lips. Cleaning this brush is easy with shampoo. Kit helps to prevent excessive shedding and lengthens the brush's health and life.
Pros
Retractable
Double-sided
Premium brush
Easy to clean
High-quality synthetic fibers
Travel size
Cons
You need time to filling your lips
Get value for your money by buying this large quantity of lip brushes that you can use for a long time. It includes a pack of 200 disposable lip-gloss brushes, enough to take you for a few months. Each brush has a lightweight and compact design that makes it easily portable to carry in your bag or pouch to use anywhere. The soft bristles of this brush can be used to apply lip gloss, lipstick, concealer, and more. It is made with safe quality nylon material, which does not irritate your skin. The brush has the proper thickness and flexibility to allow you even brush your lipstick on your lips with less mess.
Pros
Abundant quantity
Safe and mild material
Compact and portable
Multiple functions
No need to clean
Suitable for salon and home
Cons
This must-have lip brush will leave your lips with a flawless finish and show your natural beauty. These brushes are made with high-quality soft and dense synthetic fibers, providing smooth lip color or gloss coverage. The brushes are lightweight, portable, and disposable. You don't have to waste your time cleaning them after use. You only have to dispose of them. The bristles are dense and well-shaped, so they do not fall while applying your lip makeup. The tip of the brush comes with a protective cover that protects the bristles from being contaminated or deformed. The package includes 50 disposable brushes, which provide a mess-free lipstick application.
Pros
High-quality material
Lightweight
Portable
Easy to use and carry
Show your natural beauty
Disposable, hygienic & convenient
Cons
Conclusion
Lip makeup brushes are a must-have if you want to achieve the perfect makeup look on your lips. Applying your lipstick or lip gloss with a lip brush makes it last longer than usual. It also enables you to enjoy applying makeup with mess-free fingertips. You will blend your lipstick evenly across your lips and achieve fuller and good-looking lips. When looking for the best lip brushes, it's wise to consider the bristles' material and density. A brush with compact bristles will not shed off while applying your makeup and will last long. From this list of the best lip brushes, you can get one that will help you maintain a flawless look on your lips.
About Author (Nina J. Erickson)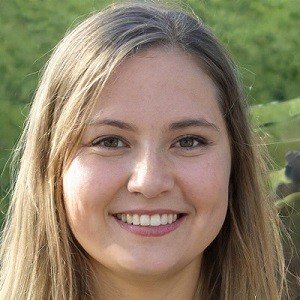 Nina J. Erickson is a makeup blog author who writes about the latest trends and techniques in beauty. With a passion for all things makeup, Nina shares her insights and expertise with her readers, helping them achieve their desired looks and feel confident in their skin. Whether she's reviewing the newest products or offering step-by-step guides, TheApexBeauty's blog is a go-to resource for anyone interested in makeup.