What goes on first, concealer or foundation? This is the question many makeup enthusiasts are asking. The truth is that we are used to a particular order that makeup artists follow when applying makeup.
And some people want to know whether the basis of this order is the personal preference of makeup artists. Hence, people are curious to know whether to apply concealer or foundation first.
This article will discuss which product you should apply first between these two. So, read on if you are eager to know whether you should apply concealer before or after foundation.
What are Concealer and Foundation?
Before we dive into whether you should apply concealer or foundation first, let us know each function. The function of each product is evident in its names. Foundation creates an even base for the whole makeup.
This means that it gives a uniform skin tone and provides all-around coverage. However, concealer is a concealing product. It is used to conceal blemishes on the face and lighten dark spots. Also, it provides focused coverage for certain areas of the face that need more attention.
Should you apply concealer or foundation first?
Now to the question, what goes on first, concealer or foundation? Foundation goes first, then concealer. Remember, we use foundation as a base to create an even skin tone. And we use concealer to fix any lingering spots by providing extra coverage.
Besides, you can use a lighter shade of concealer to cover dark spots and under-eye bags. And, as you can see, you only need concealer after you have applied foundation. There are some exceptions to the "foundation first, concealer next" rule, and we will discuss them soon.
The main reason why you should follow the foundation first, and concealer next rule is so that you will not use too much product. If you apply the foundation first, you will only need a small quantity of concealer for areas that need more coverage.
Thus, your makeup will be well blended. But if you go the other way, applying foundation over the concealer might wipe away the concealer. So, the spots you have covered will be exposed. This means that you need more products to get more coverage. And using excess products might make your makeup look cakey.
When should you apply concealer first?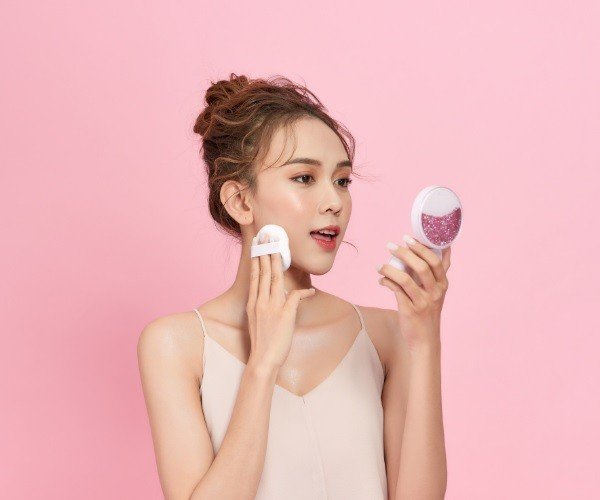 The answer to whether you should apply concealer before or after the foundation is simple. Use foundation first, and concealer next. But, you must know that there are some exceptions to this rule.
And this brings about the question; when should you apply concealer first. According to beauty experts, these are the scenarios when you should use a concealer before foundation.
You should apply concealer first if you are going to be in front of a camera. If you know you will be photographed or be on TV, apply concealer before the foundation. When studio light shines on your face, it creates a white flash on areas you have concealed. But if you use it before the foundation, such a scenario will not occur.
Another instance is when the concealer does not match your skin shade. To cover dark spots on the undereye bag, you need a concealer shade one or two shades lighter than your skin tone. Anything other than that might not match your skin shade. Thus, in situations when you notice the concealer's shade is much brighter. Then you should apply it before the foundation.
Also, apply concealer first if you want to color-correct. If you have dark spots or any form of discoloration on your face, you should apply concealer first. You can then apply a small quantity of concealer again after foundation. The advantage of using concealer first is that it gets right to the source of the problem. Because the foundation is not very good at disguising discoloration around the eyes, using a color-correcting base can help to lessen the look of fatigue.
Another instance of this exception is when you are using a powder foundation. You can apply concealer first and then dust on the powder foundation. Doing this will enable you to get coverage from using the concealer without excess products. Hence, your makeup will come out perfect.
Simple step-by-step makeup tutorial for applying concealer and foundation
You know that foundation comes before concealer, and you understand some exceptions to this rule. Here is a simple step-by-step tutorial on how to apply concealer and foundation.
1. Apply Primer: The first thing to do is apply primer to your face. The basic function of a primer is to make your makeup last longer.
2. Color correct (Optional): Then, color correct using a color-correcting concealer. This step is optional as it is only for those with dark spots or discoloration. The color of the color-corrector that you will use to conceal dark circles and hyperpigmentation depends
on your skin tone. For instance, use the green shade to mask redness induced by pimples. 
3. Use Foundation: To even out your skin tone, use a foundation. Use a beauty blender to blend any foundation of your choosing onto your face. However, make sure you choose lightweight foundation products. Using a light formula will help to prevent cakey makeup.
4. Apply concealer. Finally (for this article), use a concealer shade that is close to that of your foundation. Always remember that you use concealer to cover any noticeable flaws. Choose concealer shades that are a shade or two lighter than your skin shade. For a flawless result, use a beauty blender to blend the product.
Some recommended products
Here are some recommended concealers, color correctors, and foundations.
Concealer
COVERGIRL Trublend Undercover Concealer
Maybelline Multi-use Concealer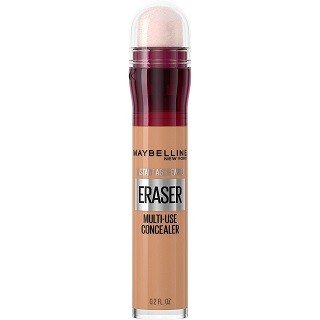 Color Corrector
NYX PROFESSIONAL MAKEUP Color Correcting
L.A. Girl Pro Color-corrector Concealer
Foundation
IT Cosmetics Your Skin But Better CC+ Cream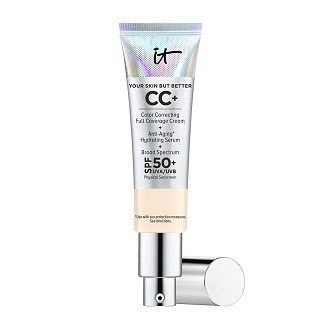 DermaDermablend Smooth Liquid Camo Foundation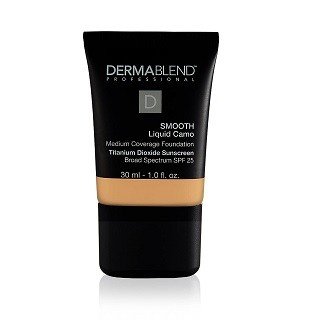 Final Thoughts
The bottom line is that you should apply foundation first before concealer. Yet, there are some exceptions to this rule. These exceptions include when you are color-correcting or using powder foundation. You should also apply concealer first if you are in front of a camera.
About Author (Nina J. Erickson)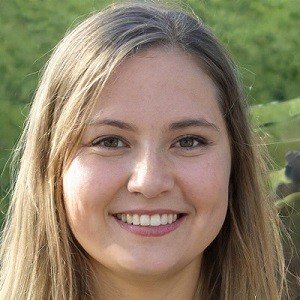 Nina J. Erickson is a makeup blog author who writes about the latest trends and techniques in beauty. With a passion for all things makeup, Nina shares her insights and expertise with her readers, helping them achieve their desired looks and feel confident in their skin. Whether she's reviewing the newest products or offering step-by-step guides, TheApexBeauty's blog is a go-to resource for anyone interested in makeup.