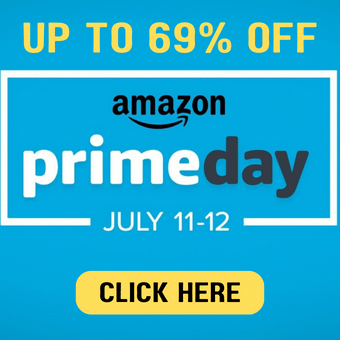 Are you a novice makeup wearer, or do you rarely wear makeup? MAC lipsticks are everyone's favorite for a long time, and it's a must-have product to have in your arsenal. The brand is so persuasive in the industry, and its collection of lipstick shades and formulas is just hard to resist. They have shades for every skin tone and a formula for every lip. The best MAC lipsticks have a signature vanilla ascent, come in bullet-inspired cases, and are of great quality with extreme longevity.
This is a lipstick to rely on for a date night, family gathering, holiday parties, photoshoots, or for an everyday look. The lipstick will elevate a beauty moment easily when your skills or time is limited. With so many MAC lipstick beauty options and colors, it's hard not to grab each shade that catches your eye. Here are some of the MAC best lipsticks that you should try.
The Winners
10 Best MAC Lipsticks In 2023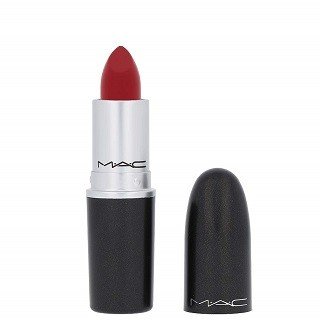 This is a favorite and the most famous red lipstick shade from MAC Retro Matte Lipstick. Being the best-selling MAC lipstick, Ruby Woo has been named by big names like Rihanna and Taylor Swift as one of their favorites.
This matte formula has a vivid bluish-red shape that looks stunning on all skin tones. It is highly pigmented and provides a tremendous boost of color that makes your lips pop. It is one of the best MAC lipstick colors that flatters almost everyone, and many people get lots of compliments from wearing this lipstick.
Key Features:
Long-wearing
Super-highly pigmented
Matte finish
Full coverage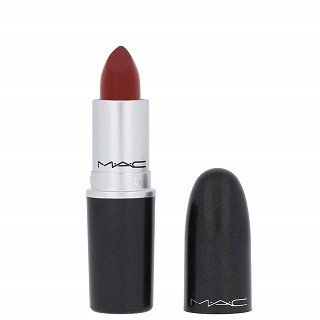 This is a creamy, rich formula with a high color payoff with a no-shine matte finish. It comes in an alternative red shade with an intense orange-brown shade that defies all expectations with an uncanny ability to flex easily from the day, night, and every occasion.
With 10-hour wear, this classic lipstick can be worn lightly for an everyday neutral look or applied heavier for a bolder look. This lipstick suits everyone, and its color goes well with just about every outfit.
Key Features:
Stays on for hours
Rich color
A creamy, rich formula
No-shine matte finish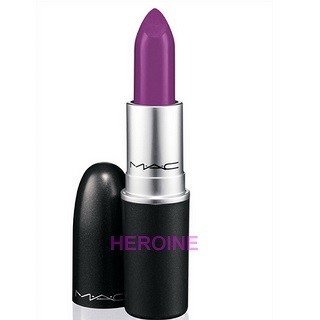 Do you fancy purple lipstick? If yes, MAC FASHION SET COLLECTIONS LIPSTICK should be your to-go option. It offers a bright purple shade with a matte finish. This is a great lipstick with a perfect shade to match with a cold-weather outfit. It has a smooth texture that brightens up your face and your outfit instantly.
While this lipstick is best for those trying to experiment, it looks just lit on everyone despite their skin tone. The formula is easy to apply and does not dry on your lips. It also lasts long for hours to get you through the day without the need for any touch ups.
Key Features:
Long-wearing lipstick that is easy to apply
Does not dry on your lips
Suitable for all skin tones
This is a mid-tonal cream plum shade lipstick. It has a creamy texture that feels cushiony soft and offers a medium to full buildable coverage with a satin finish. It has a berry color that suits every skin, but it is better on fair-cool toned skin tones.
Satin finish lipstick is ideal for a day or night look. This is one of the best MAC lipstick for pale skin tones. The lipstick is formulated to be moisturizing and satin in both feel and look. This color will leave your lips with a subtle, even skin that requires minimal to no touch ups.
Key Features:
Long-wearing
Buildable formula
Transfer-proof
Comfortable satin finish
This is a unique MAC lipstick that comes in a brownish-orange-red matte finish. The orange undertone works exceptionally good on dark skins and offers a profound, rich color finish payoff. Its matte finish provides no shine, and the color is deep and smooth enough for a quick gloss overlay for those who want a shine finish.
The color works perfectly with glam looks, and it is also great for everyday wear since it is a long-wearing lipstick.
Key Features:
Easy to apply
Highly pigmented
Blendable
Scented
Moisturizing
Smooth formula
This is another MAC's cult classic shade. Its depth of red color lacks many red lipsticks, which makes it unique. It is a cooler-toned rich red shade that suits different skin tones. It is even better looking at people with fair skin tones and those who have blue eyes.
It has a bluish-red tonality that is smooth and evenly opaque, which gives a long-lasting, refreshed, and moisturized look. It has a creamy softer texture that glides on smoothly and is buildable.
Key Features:
Moisturizing benefits
Long-lasting formula
Non-drying
Easily buildable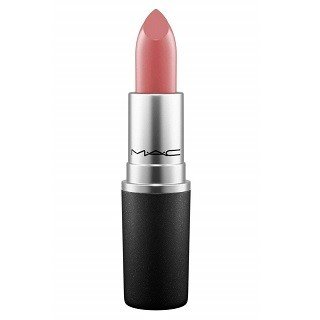 For a lovely nude or blush-toned color against darker skin tones, MAC Satin Lipstick Twig 3G is the product to use. It has a pink color with a browner undertone that is incredibly flattering on olive skin. The application is very smooth and does not get caked on while building up the color.
The lipstick has a satiny finish and buildable coverage that helps you to achieve a bold color. A single swipe of MAC's Twig lipstick gives you a moderately opaque pinkish nude. It makes an excellent choice for a lip color fit for daily wear or office wear.
Key Features:
Long-wearing
Easy to apply
Creamy formula
No caking
This is one of the best MAC's lipsticks that is suitable for pale skin. It stands out refreshingly against pale skin without bleeding or smudging during all-day wear.
Fresh Moroccan is a warm brick red formula with a frosted finish with highlights of gold pearl that looks amazing on pale skin giving it a festive vibe. The formula is easy to apply, and it is non-drying making it easy to buildable.
Key Features:
Long-wearing
Easy to apply
Buildable formula
Suitable for pale skin tones
This is a lightweight lipstick formula from MAC that offers a stunning nude with a pearlized finish. The color is not so bright to look terrifically unnatural, but it is just bright enough to be noticed. Its texture allows smooth application and has an easily buildable color to achieve a lustrous light to medium coverage look that lasts all day.
Key Features:
Long-wearing
Smooth application
Easily buildable
Light to medium coverage
This is a non-caking and non-drying lipstick formula with an opaque bright coral red for golden-toned olive skin. The shade is matte, which makes the red color bright and eye-catching, perfectly juxtaposed against olive skin. Its texture is creamy, smooth, and moisturizing, which makes application effortless. Its color stays without fading throughout the day.
Key Features:
Color lasts all-day
Non-caking lipstick formula
Non-drying
Long-lasting
How To Choose A Good MAC Lipstick?
Your skin tone and undertone
Before buying any MAC lipstick, the very first thing you need to consider is your skin tone and undertone. This will help you to select a lipstick that goes in line with your skin tone. People with warm undertones have an olive or golden hue.
People with cool undertones have a fairer skin tone. If you fall under warm undertones, select a lipstick with warm shades like red or orange. If you have cool undertones, light shades are not the best because they can make you look like you are washed out.
Long-wearing
It would be best to have a lipstick that gets you through the day with minimal or no touch ups. Look for a lipstick that has long-wearing hours without fading.
Ingredients
Before buying lipstick, don't just check the brand logo and pick. Look for the ingredients used to ensure that there are no harmful ingredients that can harm your skin or cause allergies in the long run.
Expiry date
It is essential to check the shelf life of lipstick before buying one. Most lipsticks have a shelf life of three years. To use your lipstick for the maximum time, go for those that are manufactured the same year.
Try them first before you buy
Looking at the shade of lipstick without trying, it can be defying. Try it first on the back of your palm to know the lipstick's exact shade and how it blends with your skin tone. This will prevent you from buying a lipstick that is not suitable for your skin tone and does not match your personality.
Type of lipstick
The lipstick comes in either gloss, matte, tint, or satin. Knowing the type of lipstick you want to be based on your need will help you select the most suitable one. Matte lipsticks stay longer while the soft-touch lipsticks moisturize your lips. Your requirements will help you choose the best type of lipstick.
Frequently Asked Questions
What are the qualities of a good MAC lipstick?
MAC lipstick brand is known to produce quality lipsticks for all skin tones. A quality lipstick is long-wearing, does not cake, no, dying, creamy, hydrating, and smells nice.
What is so unique about MAC's lipstick?
It is the best matte finish. It has a great consistency formula that does not feel dry on your lips and provides moisture to your lips, yet providing a matte finish look.
Why should I buy a MAC lipstick?
Because MAC lipstick offers lipstick for every skin tone, are of excellent quality and offers an extended wearing time.
Conclusion
If you are looking for various lipstick shades, MAC's lipstick has plenty of options to choose from. Their lipsticks are long-wearing and are of great quality. Our favorite shade is the MAC Retro Matte Lipstick – Ruby Woo, from our review of the best Mac lipsticks.
This is a darling lipstick, too many people with a vivid bluish-red shade that looks stunning to all skin tones. The lipstick is highly pigmented and provides a notable boost of color that makes your lips pop. The lipstick is long-wearing, highly-pigmented, and offers full coverage with a matte finish.
Recommended Articles:
About Author (Nina J. Erickson)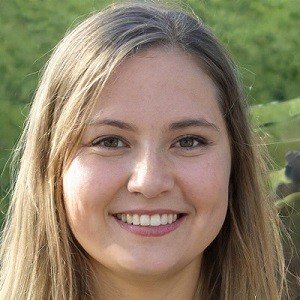 Nina J. Erickson is a makeup blog author who writes about the latest trends and techniques in beauty. With a passion for all things makeup, Nina shares her insights and expertise with her readers, helping them achieve their desired looks and feel confident in their skin. Whether she's reviewing the newest products or offering step-by-step guides, TheApexBeauty's blog is a go-to resource for anyone interested in makeup.