After spending your sweet time doing your makeup correctly and getting it right, the last thing you want is to see it fading and creasing a few hours later. That is so disappointing. Whether you are attending a major event or a night out with friends, you want your makeup to stay in place. The solution to keeping your makeup intact all day is by using the best makeup setting sprays. It holds your makeup together from lids to lips and comes in handy when you can't do makeup touch-ups. The setting spray prevents your makeup from creasing, melting, smudging, and running all over your face.
With a setting spray, your makeup can stand up against hot summer days, swat, tears, and workouts. It is applied as the last step in your makeup routine and gives your skin a dewy boost locking your makeup and setting your look for hours. Setting sprays are formulated to cater to different skin needs. Here is a list of the top quality makeup setting sprays you should try.
Our Top Picks
Top 10 Makeup Setting Sprays Of 2023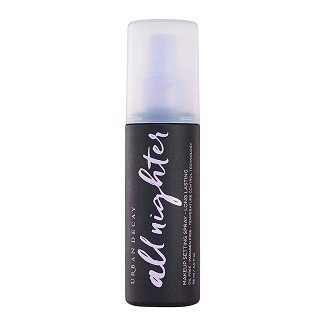 This is one of the best and top-selling makeup setting spray. This setting spray holds your makeup in place for up to 16 hours to ensure all-day flawless makeup. The formula is weightless, and you don't feel like you have an extra layer on top of your makeup after applying it.
The spray is oil-free, and it is suitable for all skin types. It keeps your makeup fresh without smudging, fading, or settling on fine lines. The spray goes on evenly, allowing your skin to breathe. It gives your skin an instant boost of moisture, and it feels comfortable to wear.
Key Features:
Keeps makeup fresh for 16 hours
Suitable for all skin types
Easy to use
Lightweight formula
For a makeup look that stays put, this setting spray from NYX PROFESSIONAL reduces shine and leaves a fresh just-applied look all day. This lightweight setting spray locks in your look to remain intact all day.
The setting spray is specifically designed for oily skins and eliminates shine and oil from the face leaving a mattifying look. Oily skins are prone to makeup meltdown, and this setting spray will prevent that and minimize the appearance of pores.
Key Features:
Suitable for oily skins
Mattify the skin
Lightweight
Non-greasy formula
Reduce the appearance of pores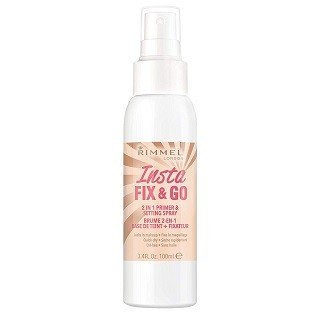 This is a 2-in-1 primer and a makeup setting spray. The spray is quick-drying and has a beautiful fragrance. It locks your makeup in place for up to eight hours and prevents it from caking, smudging, and creasing. One application of Rimmel London Insta Fix & Go Setting Spray is enough to give you a perfect finish and extend the wear of your makeup.
The setting spray will not settle on your fine lines and leaves your face looking all-natural. If you are looking for a multi-functional product that will make your makeup look stunning and enhance its staying power, this should be your to-go product.
Key Features:
Quick-drying for instant effect
Beautiful scent
Locks makeup for up to 8 hours
Can be used as a primer and as a setting spray
This is a 3-in-1 primer, corrector, and setting spray. It preps your face for makeup application, reduces the appearance of imperfections, and locks in moisture for up to sixteen hours without creasing, smudging, or fading.
This hydrating spray illuminates your skin and delivers the right dose of dewy to your face with a cooling, refreshing feeling. You can spray it under or over your makeup to set your look or wear it alone for a radiance glow all day long.
Key Features:
Has SPF 30
Primes correct, and sets
Locks in makeup for 16 hours
Hydrates and illuminates the skin
This is a refreshing spray to set your makeup every day. It is enriched with organic rooibos, white and green tea extract, MSM, and DMAE that revitalizes the skin by smoothing, providing hydration that increases skin elasticity and reduces fine lines' appearance.  It offers anti-aging and anti-inflammatory benefits.
They help to improve your skin appearance, texture, and complexion. This setting spray from Bella Jade Botanicals is fast-drying, which gives instant results. It does not feel sticky and has a clean, fresh scent. The spray is safe and effective for all skin types. Even for sensitive skin, it is gentle and non-irritating.
Key Features:
Fast-drying formula
Offers anti-aging benefits
Hydrates the skin
Suitable for all skin types
Increase skin elasticity
Reduce the appearance of fine lines
This is a multi-purpose matte magic set spray that improves your makeup wearability and prevents it from fading and running while controlling shine. The setting spray is infused with vitamins B, E, Arctium majus root, aloe vera, cucumber, and green tea that nourishes and hydrates your skin.
The spray is alcohol-free, which makes it great for sensitive skin. This spray will mattify your skin, leaving a dewy finish for a luminous glow that lasts all day.
Key Features:
Great for oily skin
Infused with vitamin B, E, and Arctium majus root
Lightweight formula
Feels comfortable to wear
Hydrates and soothes the skin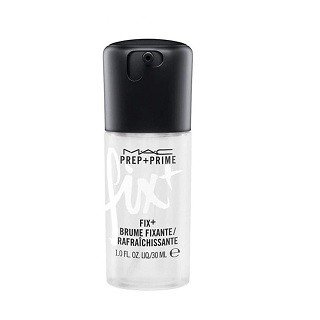 This is a dermatologist and ophthalmologist tested setting spray that locks in makeup for up to twelve hours. This lightweight formula is enriched with vitamins and minerals and infused with a blend of chamomile, green tea, and cucumber for soothing and hydrating your skin.
It soothes and calms redness making it an ideal option for sensitive skin. The setting spray is packed with moisturizing vitamins and minerals that add an instant boost of hydration while delivering a soft dewy sheen to set and refresh your makeup. For its intensely moisturizing properties, this setting spray is a must-have for people with dry skin.
Key Features:
Suitable for dry skin
Hydrating properties
Soothing and refreshing
Dermatologist tested
This is a weightless mist spray that preserves and protects your face makeup for long periods. It locks in your look to prevent it from smudging and creasing. This mattifying spray for a smooth and poreless appearance. It also absorbs excess oil and reduces the appearance of shine.
Key Features:
Easy to use
Weightless formula
Produces a matte finish
Long-lasting formula to keep your look locked
Oil-control
Maybelline Face studio Makeup Setting Spray will help you achieve and maintain a fresh, just-applied makeup look for busy days and long nights. It helps lock in your matte look for up to sixteen hours with no melting, fading, or creasing.
This setting spray keeps shine at bay and creates the ultimate matte effect that lasts all day. It glides into the skin smoothly, leaving a lightweight, breathable matte finish. The setting spray is dermatologist and allergy-tested, and it is a good fit for sensitive skin.
Key Features:
Oil-free formula
Dries quickly
Maintains a fresh makeup look for16 hours
Keeps shine at bay
Easy to use
This is a light makeup setting spray with SPF 30 to protect your skin from harmful sun rays. The setting spray is infused with aloe vera and cucumber that refresh and calm the skin. It is also infused with hyaluronic acid that helps to hydrate and moisturize your skin, keeping it supple and increasing its firmness and elasticity.
The spray has algae extract that hydrates, softens, and detoxifies the skin. It helps your makeup to stay on longer without fading, smudging, or creasing.
Key features:
SPF 30 UVA/UVB protection
Refresh and calms skin with cucumber and aloe vera
Hydrates skin
Natural green tea scent
What To Look For In A Makeup Setting Spray – Buying Guide?
Choose the right setting spray for your skin types
Any facial product should be chosen according to one's skin tone to enjoy the maximum benefit.
Setting spray for dry skin
If your skin is dry, choose a setting spray with moisturizing and hydrating benefits or one with a dewy finish. It will prevent your skin from looking dull and flaky. Look for sprays with ingredients like aloe vera, hyaluronic acid, and cucumber. You have to avoid products that contain alcohol as they can dry out your skin even more.
Setting spray for oily skin
If your skin is oily, look for a mattifying setting spray that is oil-free. It prevents your makeup from smudging and smearing and helps to maintain a shine-free complexion.
Setting spray for combination skin
If your skin is neither dry nor too oily, you can experiment with different setting sprays to find one that works best for your skin.
Lightweight setting spray
Regardless of your skin type, it would be best to look for a lightweight, non-sticky scent that will not feel heavy or like you have another layer on top of your makeup. People who are sensitive to scented products look for a setting spray with no added fragrance.
Some sprays come with strong scents that can be a hit or a miss to different people. Test the setting spray before purchasing or read reviews to see if you like the smell.
Long-lasting setting sprays
If you want to avoid touch ups and reapplications of makeup, you can choose a setting spray that locks makeup in place for long hours. Some sprays will lock your makeup in place for up to 16 hours.
Sun Protection
Protecting your makeup from the sun will prevent it from melting and fading. Choose a setting spray with SPF and use it on sunny days to protect you from sun exposure's adverse effects and keep your makeup flawless all day.
Consider the type of finish you want
Depending on your preference, some setting sprays give a matte and complete shine-free finish while others offer a dewy, glowing look. Consider this when choosing a setting spray to avoid ending up with a finish you dislike.
Consider the weather
On hot and humid days, makeup tends to melt and smear on your face. During such times, you need to have a makeup stay spray. It's good to choose a setting spray that is swat-resistant. On cold winter days, your skin becomes drier and lacks moisture. Choose a setting powder that is hydration and one that will lock your makeup for long and protect it from hard dry air.
How Do You Use Makeup Setting Sprays?
Read the instructions
If you are not sure how to use makeup setting sprays, it is good to start by reading the instructions. Some products have specific instructions like shaking the bottle before use.
Apply your makeup fully
Right from your foundation, mascara, lipstick, powder, highlighter and all that you use, apply it all before using your setting powder. Once you have finished your makeup application, hold your bottle about eight inches away from your face.
Close your eyes gently and spray the formula all over your face and neck in T-motion across your nose and forehead and an X-motion for full coverage.
Allow the spray to dry naturally
Give the spray a few minutes to dry naturally. Please do not rub it right after spraying as this can mess up your makeup.
Reapply in need be
You can reapply your setting spray throughout the day or whenever you need to mattify your makeup or hydrate your skin, depending on your skin needs and the product you choose.
Frequently Asked Questions
Should I still use a setting powder with a setting spray?
Just because you are using a setting spray does not mean you need to skip the setting powder in your makeup routine. It's only if you have dry skin that you can skip the setting powder. If your skin is oily or a combination, using a setting spray over your setting powder will increase the hold of your look.
Do makeup setting sprays work?
You will see the difference in the wear of your makeup once you use a setting spray. It holds your makeup in place for a long time, and you will need minimal to zero touch-ups.
Are setting sprays harmful to my skin?
If your skin is dry and sensitive, avoid setting alcohol-based sprays since they can make your skin drier and cause irritation. Instead, opt for water-based formula-setting sprays.
Conclusion
Say goodbye to makeup touch-ups and reapplication by using the best makeup setting sprays. This is all you need to keep your makeup fresh and intact all day. From our review, our best setting spray is the Urban Decay All Nighter. This setting spray holds your makeup in place for up to 16 hours to ensure all-day flawless makeup.
The spray is oil-free, and it is suitable for all skin types. It keeps your makeup fresh without smudging, fading, or settling on fine lines. The formula is weightless, and It gives your skin an instant boost of moisture. It is effortless to use, and it feels comfortable to wear.
Recommended Articles:
About Author (Nina J. Erickson)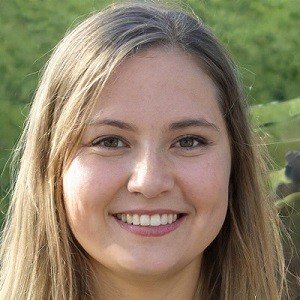 Nina J. Erickson is a makeup blog author who writes about the latest trends and techniques in beauty. With a passion for all things makeup, Nina shares her insights and expertise with her readers, helping them achieve their desired looks and feel confident in their skin. Whether she's reviewing the newest products or offering step-by-step guides, TheApexBeauty's blog is a go-to resource for anyone interested in makeup.