Do you know that your skin repairs and restores itself at night while you are sleeping? The skin regenerates and heals from the stressors of the day at night. That is why nighttime is the best time to treat your skin, especially if your skin is prone to acne. Even oily acne-prone skins require moisturizers. It helps to balance the oil production in your skin which can help to minimize excess oil production. Unlike regular moisturizers, night creams are designed to work best at night.
They are thicker than daytime moisturizers and are enriched with ingredients that shouldn't be used during the day like retinol and a heavy percentage of exfoliating alpha hydroxy acids. Here is top picks list of the best night cream for acne-prone skin that you should try:
The Winners
Top 10 Night Creams for Acne Prone Skin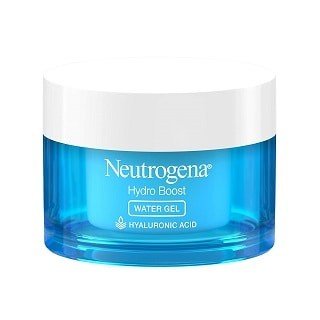 This is a gel moisturizer formula that is designed to provide non-stop hydration to your skin all night. It is formulated with hyaluronic acid that attracts moisture and locks it in the skin to boost skin hydration level. This formula is oil-free and gets absorbed in the skin quickly.
It offers long-lasting moisturizing power to acne-prone skin. This leaves your skin looking smooth and supple day after day. A well-moisturized skin reduces the excess oil production, which makes it a good night cream for acne-prone skin.
Key Features:
Oil-free formula
Provides long-lasting and intense moisturization
Absorbs quickly into the skin
Contains hyaluronic acid to offer extra moisturization
Read More – Best Primers For Acne Prone Skin
This is a 2-in1 overnight moisturizer and peel for acne-prone skin. It is formulated with fruit-derived AHAs from grapes and sugar beets. They help to put dull skin at bay and offer glowing skin that is smooth and renewed.
This overnight hydrator formula is oil-free and sloughs off dry and dead layers of the skin. The night cream is enriched with vitamins E, B, C, H, and calcium to replenish and fortify skin. Its key ingredients are alpha and beta hydroxy acids that help to prevent acne breakout.
Key Features:
Made with alpha and beta hydroxy acids to prevent acne breakouts
Oil-free formula
Removes dead skin layers
Ideal for acne-prone skin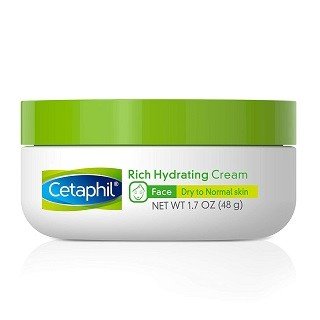 This is a dermatologist-recommended night cream that rehydrates the skin and boosts its moisture. It is formulated with hyaluronic acid that retains water and boosts hydration that lasts up to 24 hours. This formula is clinically-tested to be gentle on sensitive skin.
It does not cause any irritation to acne-prone skin since it is made with gentle ingredients and is fragrance-free. This formula is fast-absorbing, non-greasy, and lightweight meaning it will not clog your pores to trigger more acne.
Key Features:
Ideal for acne-prone sensitive skin
Offers intense hydration with hyaluronic acid
Fast-absorbing and lightweight cream
Non-greasy formula that will not clog pores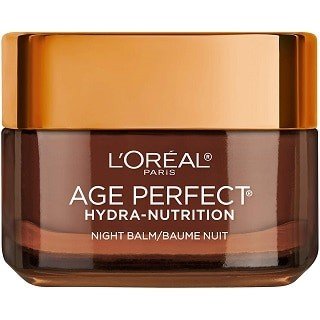 This is a nourishing face moisturizer formulated from honey extract for dry and sensitive skin. This rich night cream offers a non-greasy and non-sticky long-lasting hydration for up to 48 hours. It makes your skin more elastic, firmer, and smoother after using it for one month.
The cream is infused with calcium and antioxidants to nourish and strengthen your skin while sleeping. The formula is fast-absorbing and penetrates the skin deeply to help it restore its healthy glow and softness.
Key Features:
Offers 48-hour hydration and comfort
Strengthens and firms the skin
Fast-absorbing formula
Non-greasy and non-sticky
Ideal for sensitive skin
Andalou Naturals Argan Stem Cell Recovery Cream is a formula for oily, irritable, and overactive skin. It is formulated with ingredients that help to clean and purify pores. It helps remove dirt, bacteria and absorbs excess oil from the skin to look clear and healthy.
It uses willow bark extract to clean and purify the pores gently and argan stem cells to calm and soothe the skin. The cream is enriched with aloe vera that uplifts the skin's protective moisture barrier. Salicylic acid also helps to fade hyperpigmentation for an even skin tone and texture.
Key Features:
Hydrates, repairs, and replenishes the skin
Cleanses and purify the pores to prevent further acne breakouts
Calms and soothes sensitive skin
Works overnight to speed the skin healing process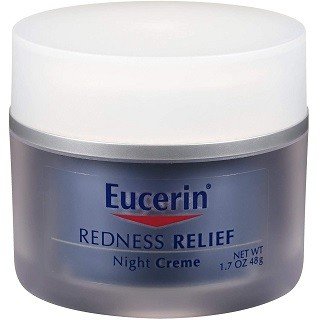 This is a night cream that is formulated for acne-prone skin. It is enriched with Licochalcone skin-soothing extract of licorice root. This cream is gentle on sensitive and acne-prone skin. It helps to reduce redness on sensitive skin at night.
This soothing hydrating formula is gentle, and it is formulated without fragrances or dyes to minimize the risk of irritation. It helps you get rid of any acne and pimples on your skin at night.
Key Features:
Fights against acne and pimples
Reduces redness on sensitive skin
Soothing hydrating formula
Fragrance-free
Gentle for sensitive skin
This is a day and night cream for oily, combination, or sensitive skin. It is a lightweight cream that hydrates your skin during the day and at night and leaves your skin refreshed and rejuvenated. It is packed with all-natural ingredients that boost collagen and elastin production.
The cream is made with snail extract, a rare ingredient that contains natural activators for damaged and aging skin. Hyaluronic acid holds moisture to your skin and keeps it hydrated throughout.
This cream is enriched with green tea and peptides, natural antioxidants that neutralize the damaging free radicals. The blend of all its ingredients helps delay aging signs and gives a more youthful supple skin.
Key Features:
Lightweight formula
Delays early aging signs like wrinkles, fine lines, hyperpigmentation, and sun damage
Stimulates the production of collagen and elastin
Intensely hydrates and restores skin radiance
This is an anti-aging face night cream that reduces the appearance of wrinkles, fine lines, and dark circles. This crease uses retinol (Vitamin A), vitamin C, and green tea extract to provide intense antioxidant benefits and fight aging signs.
This cream will hydrate your skin and support new cell renewal combined with hyaluronic acid and safflower oil. Your overall skin complexion is brightened by evening the skin tone and eliminating all blemishes.
Key Features:
Reduces the appearance of wrinkles, fine lines, and discoloration
Brightens overall skin- complexion
Hydrates and firms the skin
Ideal for all skin types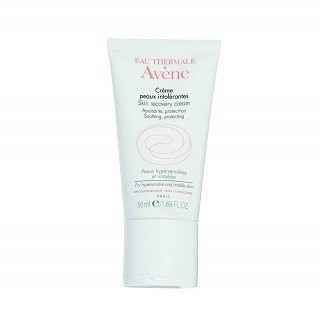 This is a protective care cream for soothing hypersensitive and irritated skin. It is free of preservatives, parabens, fragrance, and coloring agents that can irritate sensitive skin. It is the ideal cream for skin prone to acne, irritation, and itching.
It soothes irritation and helps to reduce skin sensitivity and redness. This recovery cream will help your skin to heal the acne breakouts and prevent them from coming again.
Key Features:
Soothes and rebalances hypersensitive skin
Reduces skin sensitivity and redness
Fragrance-free
Fast-absorbing formula
This is an advanced anti-aging retinol cream that lifts, brightens, and rejuvenates your skin. It is formulated with a blend of rich ingredients like aloe, hyaluronic acid, green tea, shea butter, vitamin E, and jojoba oil that work to combat the visible signs of aging.
This cream has a lightweight texture that gets absorbed quickly into your skin leaving a radiant complexion. This cream is also enriched with vitamin A formula that helps minimize acne redness and scars' appearance. It also smoothes and softens rough and uneven skin texture and tone.
Key Features:
Lightweight formula with zero residue
Absorbs immediately
Minimize the appearance of acne redness and scars
Improves the appearance of aging skin
How To Choose A Good Night Cream For Acne Prone Skin?
Ingredients
With acne-prone skin, you need to look for night creams formulated with ingredients that will help fight acne. Also, look for ingredients that will soothe and acne scars and redness. It is also good to avoid creams with ingredients that can clog pores and lead to more acne breakouts. Also, avoid ingredients and chemicals that can trigger irritation on your acne-prone skin.
Go for Natural Creams
The last thing you want is formulas with chemicals to work on your skin as you sleep. Choose a night cream made with natural ingredients like green tea extract, aloe vera, shea butter, and coconut oil. Natural ingredients work on your skin and tone down the free radicals that can harm your skin. Cream made with natural ingredients is safe for your acne-prone skin.
Skin Type
Whether you have dry, oily, or combination skin, always choose a night cream that suits your skin. For example, if your skin is dry, look for a night cream with high hydrating power. A cream made with hyaluronic acid will work best on dry skin. If your skin is oily, look for a cream that absorbs excess oil and one that does not clog your pores.
Frequently Asked Questions
Can night cream clog pores?
Most night creams are formulated in a very thick texture and using the wrong cream can clog your pores. Look for creams that are oil-free and chemical-free.
Does night cream help to reduce acne?
Yes. Night creams are formulated with ingredients that help remove dirt and bacteria in pores, thus reducing the acne on your skin.
Can you use a night cream during the day?
No, unless it's written that it is a day/night cream, never use a night cream during the day. This is because they are formulated for different purposes and using them for not the intended purpose can cause reactions on your skin.
Conclusion
Acne-prone skin needs special skincare products to manage acne and prevent more from occurring. Since your skin restores and repairs itself at night, using the best night cream for acne-prone skin will help you fight and prevent acne.
From our list, our top pick night cream is the Eucerin Redness Relief Night Crème. It is formulated for acne-prone skin and has soothing properties on sensitive skin. It helps to reduce redness on sensitive skin at night and gets rid of any acne and pimple. The cream is gentle on the skin and fragrance-free.
Recommended Articles:
About Author (Susan R. Orrell)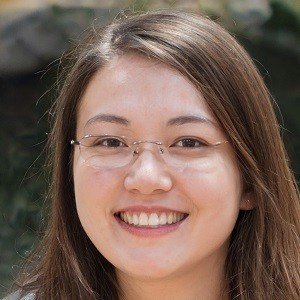 Susan R. Orrell is a well-respected skin care expert and blogger. She has extensive knowledge of skin care products and routines and is dedicated to helping others achieve healthy, radiant skin. Her blog, "The Apex Beauty," is a go-to resource for skincare information, and readers around the world trust her advice. Whether you're looking for tips on how to treat acne, reduce the appearance of fine lines and wrinkles, or maintain healthy skin, the blog has something for everyone.