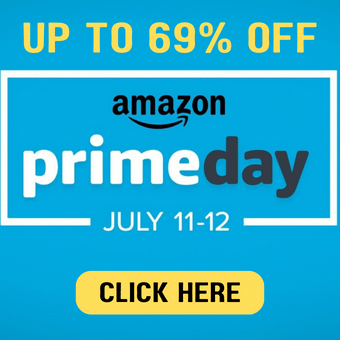 Do you have dry skin? If yes, you need a hydrating primer so that your makeup won't settle into lines. A good hydrating primer works magic on your skin. It holds your makeup and foundation in place and moisturizes and hydrates your skin, conceals any blemishes, large pores, and blurs fine lines. A primer enhances your overall look and its effect on your face is unmatched. It ensures your makeup does not get cakey, creasy, or even disappear while enhancing a smooth and shine-free face. It is simply the secret to flawless makeup and below is a list of the best primers for dry skin available in the market.
Our Picks
Top 10 Primers For Dry Skin In 2023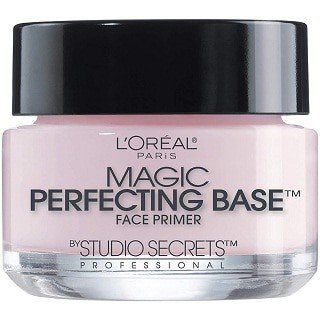 L'Oreal Paris Magic Perfecting Face Primer is the best primer for perfecting the base of your foundation. This silky and lightweight formula minimizes the look of pores and fine lines on your face. The result is a unified matte finish that makes your skin feel velvet smooth to the touch. This primer is suitable for all skin tones and can be worn alone or under foundation. Apply it dot by dot on your whole face or targeted areas and use gentle circular motions to blend it in.
Key Features
Dermatologically tested
Suitable for all skin types
Can be worn alone or under foundation
Moisturizes your skin
Pros
Matte finish that's flawless
Highlight to illuminate
Lightweight formula
Skin feels smooth
Perfect combination
Hides pores
Cons
May pill on some complexions
This is a dermatologist-tested award-winning primer that helps your skin to look smoother and firmer. It is infused with hydrating hyaluronic acid that attracts moisture and helps to keep your skin hydrated. Worn alone or with foundation, it enhances a subtle golden glow that conceals your pores and fine lines. This leaves your skin looking more luminous and it is suitable for all skin types, even sensitive skin. It is made with naturally derived extracts that not only prep your face but also hydrate and smoothen it.
Key Features
Dermatologist tested
Hydrating
Lightweight
Paraben and cruelty-free
100% vegan
Long-wearing
Pros
Dermatologist Tested
Look to glam
Lentil Extracts
Paraben Free
Cruelty-Free
Best for all skin
Cons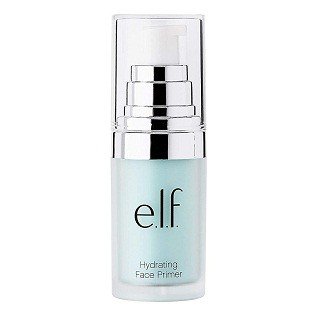 If you want to create a flawless base for your makeup, e.l.f. Hydrating Face Primer is the product to use. It is infused with grapes and vitamins A, C, and E hydrates your skin and boosts your complex. This hydrating face primer is formulated to give your makeup lasting power that conceals all your imperfections. This vitamin-infused formula is great for people with dry skin and it is paraben and cruelty-free. It hydrates, smoothens, and blurs pores and fine lines for a fresh and professional look.
Key Features
Cruelty and paraben-free
100% vegan
Long-lasting power
Hydrating formula
Vitamin-infused formula
Pros
Formula infused with grape
Natural Matte Finish
Lightweight
Perfect for all skin types
Cruelty-free
Long-lasting
Cons
Marc Jacobs Beauty Under(cover) Primer is a lightweight hydrating primer with coconut-infused formula. Packed with 5 different coconut extracts, it helps in moisturizing your skin and clearing dirt from pores. Its high moisture production gloriously hydrates your skin and makes it nourished and radiant. It also creates a smooth base for you to apply your foundation. The primer works on average to dry skin to give it a smooth texture and stays longer with an illuminating effect on your skin.
Key Features
Light-weight
Removes dirt clogged in pores
5 different coconut extracts
Moisturizes dry skin
Suitable for average to dry skins
Pros
Lightweight
Cruelty-free
Long-lasting
Vegan
Soothing
Easy to use
Cons
NYX Cosmetics Hydra Touch Primer is a versatile formula designed to create a smooth, glowing canvas for flawless coverage for a long time. It comes in the form of a thick cream-based formula that enhances a flawless foundation effect on your skin. With ingredients like green tea and ginseng root extracts, the primer enhances proper skin nourishment that refreshes your complexion. The best thing is that small amounts of this primer give you maximum coverage on your face and conceals pores and fine lines.
Key Features
Hydrates the dry skin
Easy to use
Lightweight
Long-wearing
Reduces fine lines and pores
Pros
Water-based primer formula
Flawless coverage
Face From Foundation To Finish
Luminous finish
Cruelty-Free
Long-wearing
Skin Loving Ingredients
Cons
Maybelline Studio Master Primer is a weightless water-based formula that primes your skin and you can apply it before your foundation or wear it alone. The primer is infused with dry skin softeners like shea butter, glycerin, and botanical oils like apricot and rice bran. The active ingredients are non-oily and hydrate your skin for a flawless face complexion. This primer ensures that your makeup lasts all day and it does not clog your pores with dirt. The primer is dermatologist and allergy tested and it is suitable for all skin types, even sensitives skins.
Key Features
Suitable for all skin types
Weightless water-based formula
Smoothes fine lines
Blurs skin imperfections
Does not clog pores
Pros
Dermatologist and allergy tested
Cushion foundation formulas
Smoothing fine lines for flawless
Lightweight
Best for all skin
Easy to use
Long-lasting
Cons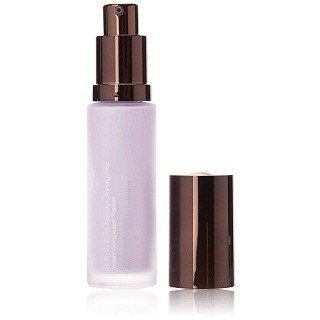 Becca First Light Priming Filter is a hydrating color-neutralizing primer that enhances a healthy and even skin tone with a natural dewy finish. It's a mixture of prickly pear, sodium hyaluronic, and ginger that helps to quench the dry skin leaving your skin feeling hydrated for all-day makeup wear. It is also enriched with vitamin E smooths your skin and blurs any imperfections. The primer uses a cool light technology that gives your skin a natural glow and preps it for makeup. Its ingredients help fight skin dryness and dullness and balance your skin tone for a refreshed look.
Key Features
Spreads easily
Paraben and cruelty-free
Smoothes skin texture
Dewy finish
Impacts a radiant glow
Pros
Natural finish
All-day makeup wear
Refreshed-looking complexion
Best for all skin
Lightweight
Easy to use
Cons
If you are looking for a skin-friendly primer, Dermalogica Hydrablur Primer is the product to use. This lightweight primer blurs and minimizes the fine line's appearance, wrinkles, and pores with a silky-smooth finish. One of its active ingredients is the Abyssian oil that provides hydration and locks in moisture in your skin. This non-greasy primer mattifies against oil shine and enhances a silky-smooth finish with a bright illuminating effect on your skin. Mushroom extracts are one of its ingredients and help in reducing skin pores and enhancing radiant oil-free skin.
Key Features
Suitable for everyday use
Lightweight non-greasy texture
Hydrates and refines pores
Infused with mushroom extracts that reduce pores
Mattifies oily shine
Pros
Neutral coverage
Flawless-looking skin
Smooth and blend
Lightweight
Long-lasting
Best for oily skin
Cons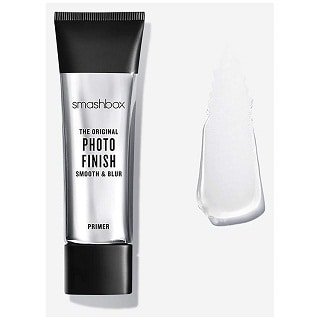 If you are looking for the best hydrating primer that will give your makeup a photogenic look, Smashbox Original Photo Finish Smooth & Blur Primer is your to-go product. This lightweight and water-based foundation primer enhance a flawless canvas for foundation. It reduces the appearance of fine lines and pores with its velvet-smooth finish. This clear gel is a blend of antioxidants vitamins A, and E, grape seed extract, and green tea. It is also made with hydraplex extract that helps dry skin to retain moisture. This fragrance-free primer has a cooling effect and can be worn alone or under a foundation.
Key Features
Fragrance-free
Oil-free
Light-weight
Ideal for sensitive skins
Hydrates well
Pros
Photo Finish Foundation
Velvety-smooth finish
Lightweight
Oil-free
Fragrance-free
With vitamins A and E
Cons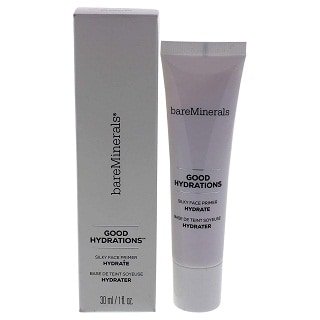 Formulated specifically for dry skin, Bare Escentuals Good Hydrations Silky Face Primer moisturizes and hydrates your skin instantly. The oil-free primer is a rich silky texture that smoothes dry and flaky skin and provides immediate and lasting hydration. Its active ingredients are glycerin, hyaluronic acid, coconut alkanes, and other infused minerals that give your skin a pearly luminosity. This weightless and fragrance-free primer makes pores and fine lines virtually disappear without forming any cakey lines after your makeup creating a smooth canvas. It is safe for sensitive skin since it does not have oil, parabens, and sulfates.
Key Features
Formulated for dry skins
Fragrance and oil-free
Hydrates skin
Long-lasting effect
Lightweight
Pros
Oil-free
Best for dry skin
Fragrance-free
Sulfate-free
Paraben-free
Lightweight
Easy to use
Cons
How To Choose The Right Primer For Dry Skin?
If your skin is dry, it may get flaky or patchy when you apply makeup. To prevent this, a hydrating primer will help in providing intense moisturization on your skin. Here is how to choose the best hydrating primer for dry skin.
Look For A Lightweight Primer
The best primer for dry skin should be very lightweight. Its weightless form prevents your makeup from forming a cakey look that can highlight your imperfections. A lightweight primer will hydrate your skin, boost skin radiation, and prevent the visibility of any unwanted marks, lines, and wrinkles.
Choose A Hydrating Makeup Primer
If your skin is super dry, you need a primer that moisturizes, hydrates, and nourishes your skin. While buying your referred primer, look for one with words such as dewy, hydrating or moisturizing. Since your face lacks oil, you need more hydration and shine. Also, look for a primer that is infused with vitamins, essential oils, and hyaluronic acid as it provides immense moisturization. Watch the video for details.
Primer Formula
Primer formula is another key consideration that will help you choose the best primer for your dry skin. The prime should be liquid-based or oil-based. These two formulas help in providing the needed moisture. The liquid-based formula makes it easy for the foundation to blend in easily.
Look For Primers That Are Silicon-Free
Silicone is not hydrating enough. Also, if your skin is super dry, it will make your skin flake. It is good to avoid primers with silicone as one of their active ingredients.
Look For Primers With Natural Ingredients
Natural ingredients help in nourishing your skin. Ensure that the primer you choose is made with natural ingredients like essential oils, vitamin C, and essential minerals. Despite hydrating your skin, they leave your skin in a healthy state.
Proper Way To Apply The Best Primer For Dry Skin
Prep Your Skin
For your makeup to be flawless, you need to prep your face first before using your primer. Using a gentle cleanser, clean your face thoroughly, exfoliate, and apply moisturizer. Wait for a few minutes to allow the moisturizer to sink into your skin. If your skin is oily, you can opt to skip the moisturizing part. Be cautious because not all moisturizers coordinate well with primers. Only use a moisturizer that gets completely absorbed by your skin.
Apply Your Primer
When it comes to primers, small is more than enough. You only need a small amount of your primer or rather you will mess up your entire look or makeup by applying more than enough. Take a small amount of your primer with your finger and dot it over the nose, forehead, cheek, jawline, chin, and any of your targeted areas.
Massage Gently
Once you have applied your primer on all the targeted areas, gently rub the primer into your skin to blend it from the nose outwards. As you are rubbing it, ensure that it fills in all your pores and makes it even. For the best result, make the layer of the primer as thin as possible.
Let Is Dry
A primer dries up quickly. However, it is best if you wait for about three to five minutes for it to dry fully. This will prevent you from creating layers once you start applying your foundation.
Apply Your Foundation
Once your primer is set, you can go ahead and apply your foundation. However, you can wear the primer alone since it will blur all the imperfections on your skin.
Benefits Of Using The Best Primer For Dry Skin
Hydrating dry skin- most primes come with glycerin and hyaluronic acid that helps in boosting the hydration of your skin moisturize it and smoothen it.
Long-lasting makeup. One of the greatest roles played by a primer is to enhance makeup endurance. It helps the makeup to stick to the skin for a long without any damage or the need for touch-ups.
Mattify oily areas. Oily skin is a bother to many and the solution to this is using a hydrating primer. It minimizes shine by absorbing the oil and gets rid of the unappealing shiny look with a matte finish.
Creates a smooth base for makeup. Applying a primer before your foundation is the secret to flawless makeup. The primer blurs large pores, fine lines, and areas of all imperfections. This creates an even perfect base that is ready to hold your makeup uniformly.
Color correct. You can use a primer to color-correct areas with dullness, redness, or discoloration. It helps in toning down the areas with color or dark spots leaving you with a luminous complexion.
Touch-ups. If you want to deal with wrinkles, dark spots, fine lines, or any other imperfection, a primer is the best to eliminate all these unwanted things.
Conclusion
If dry skin is an issue that bothers you, you can now worry no more because these best primers for dry skin will get you sorted. The hydrating primers are designed to moisturize your skin for a longer time and help it glow luminously. Since there are many primers in the market, getting ones suitable for dry skin can be problematic. We have reviewed some of the best that will leave your skin hydrated. From our list, we highly recommend the Bare Escentuals Good Hydrations Silky Face Primer. It is specifically designed for dry skin and contains ingredients that offer deep moisturizing.
About Author (Nina J. Erickson)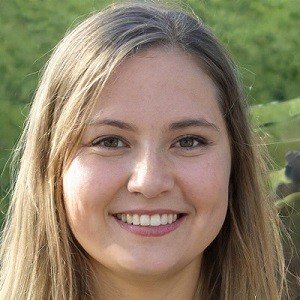 Nina J. Erickson is a makeup blog author who writes about the latest trends and techniques in beauty. With a passion for all things makeup, Nina shares her insights and expertise with her readers, helping them achieve their desired looks and feel confident in their skin. Whether she's reviewing the newest products or offering step-by-step guides, TheApexBeauty's blog is a go-to resource for anyone interested in makeup.