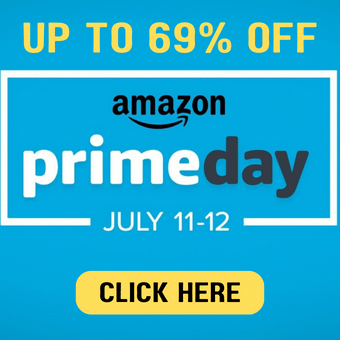 Are you bothered by the red zones on your face? Using the best green concealer can help you color-correct and neutralize the red zones caused by inflamed pimples or rosacea. Green concealers are color correctors. When used correctly, they can help you tone down the redness and deal with blemishes to mask uneven skin tones and camouflage breakouts.
Green is a supplementary color to red. Therefore, it can neutralize broken capillaries, sunburns, active pimples, and redness caused by acne scars or any type of inflammation. The best thing is that the green concealer formulas are so sheer and you will not end up with a mint-tinted face. To help you select the most suitable formula, here is a list of the top-quality green concealers in today's market.
Our Top Picks
10 Best Green Concealers Of 2023
If you are looking for a green concealer that will offer you maximum coverage, Maybelline New York Cover Stick Concealer is the product to use. It conceals blemishes, dark circles, red zones, and other skin imperfections completely with no reveal. The formula is waterproof and will camouflage all your flaws and will last for hours. The concealer blends in perfectly on your face for natural coverage with no telltale cover. To get the best results, dot or glide the concealer on your skin, and using your fingertips, blend lightly until your skin has a smooth finish.
Key features
Dermatologist tested
Waterproof formula
Long-wearing
Hypoallergic
Yellow shade to correct dark circles
Green shade to correct redness
Pros
Waterproof
Natural coverage
Smoothly and blends
Hypoallergenic
Long-wearing
Affordable
Cons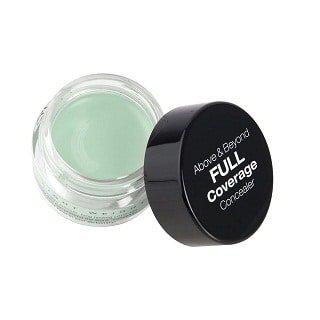 NYX Cosmetics Concealer Jar offers a moisture-rich emollient formula that is designed to conceal discoloration, dark circles, blemishes, and redness on your face. It is a lightweight concealer that is super pigmented and provides medium to heavy coverage. This long-lasting formula offers full coverage with a natural finish that never looks caked-on or clumpy. For best results, apply it with a brush to conceal all your imperfections. Its light-green color is just perfect for concealing red and pink blemishes. It is also the best green concealer for redness and a little of it goes a long way.
Key Features
Suitable for all skin types
Blends easily
Long-wearing
11 shades to choose from
Buildable
Pros
Natural finish
Provides medium to heavy coverage
Lightweight
Emollients keep the eye area hydrated
Long-wearing
Suitable for all skin types
Cons
If you want total coverage that will last all day, ProBeautyCo Creamy Concealer in Pot will help you achieve that. The creamy concealer balances uneven skin tones by camouflaging imperfections to help create a flawless complexion. It conceals all blemishes, age spots, dark areas under the eye, facial redness, and any other imperfections on your face. The formula is made with vitamins A, C, and E which are antioxidants and protect cells from damage. It also has aloe that soothes and conditions your skin. This non-drying creamy concealer does not cake or settle on your fine lines.
Key Features
Fragrance-free
Vitamins A, E, and C
Conditions skin
Conceals redness
Pros
Counteracts Facial Redness
Non drying creamy formula
Enliven Complexions
Alleviate under-eye circles
Lightweight
Best for combination skin
Cons
L.A. Girl Pro Conceal HD Concealer is designed to provide completely natural-looking coverage that covers dark circles, minimizes fine lines under the eyes, and evens your skin tone. This long-wearing concealer formula is crease-resistant and offers opaque coverage in a lightweight texture. Available in 30 shades, you can color correct any imperfection from dark spots, age spots, fine lines, redness, and dark circles. The concealer comes with a soft brush for easier application. It easily blends able and is buildable for flawless coverage.
Key Features
Evens out skin tone
Lightweight formula
Available in 30 shades
Blends easily
Pros
Covers dark circles
Minimizes fine line
Natural-looking coverage
Evens out skin tone
Crease-resistant
Long-wearing
Cons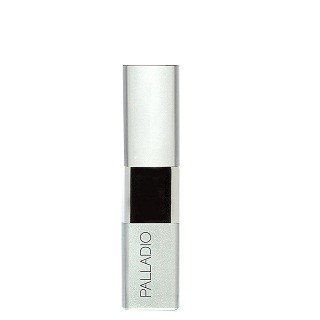 Palladio Treatment Concealer is a vitamin-enriched formula that not only masks your skin flaws but also nourishes your skin. It contains a fusion of scientifically proven skin treatments and vitamins that eliminate toxins in your face, reduce puffiness, and blurs all your skin imperfections. For everyday coverage and better results, choose a shade that is close to your skin tone. The green shade is the best to camouflage red blotches caused by rosacea and acne while the yellow shade is best to camouflage dark circles and bruises.
Key Features
Vitamin enriched formula
Eliminates toxin build-up
Lightweight
Best for acne-prone skin
Paraben-free
Pros
Correcting shades
Vitamin-infused formulas
Natural under-eye concealing
Long-lasting
Experience a flawless finish
Skin-soothing
Cons
This concealer offers maximum coverage and it lasts up to 12 hours. It glides smoothly on your face to conceal blemishes, scars, birthmarks, age spots, rosacea, and hyperpigmentation. The formula is safe for sensitive skin and eyes since it does not contain any harsh ingredients. You only need to apply a small dot of this concealer and use a brush or a beauty blender or your fingers to blend in gently and hide all the skin imperfections. You can always add more where needed to build total coverage for long-lasting results.
Key Features
Hypoallergenic
Safe for sensitive skin and eyes
Lasts up to 12 hours
Easy to apply
Pros
Physicians Formula foundation
Flawless finish
Glides on smoothly
For sensitive skin
Long-wearing
Easy to apply
Cons
This concealer foundation will hide dark circles, redness, acne, and blemishes effectively to create a flawless complexion. It is a mixture of vitamin E, Mica, Lecithin, and many other healthy ingredients suitable for normal skin tones. It is a creamy moisturizing concealer that is oil-free and offers full coverage for a perfect makeup finish. Its application is very easy and you will wear it for a long. Dot your concealer on your imperfection zones like the dark spots and red zones and blend it gently using your fingertips.
Key Features
Evens skin tone
Great coverage
Lasts all-day
Buildable
Vitamin E
Pros
Effectivly modify
Suits all normal skin
Hide dark circles
Natural makeup finish
Long-lasting
Blend gently
Cons
Say goodbye to dull-looking skin with this creamy concealer and color corrector. Kokie Cosmetics Concealer and Color Correctors will help you conceal imperfections, even out redness, and illuminate your dark circles. This natural finish concealer is long-lasting and comes with plenty of shades and colors to choose from to achieve the desired results. It offers medium to full coverage and it easily blends, able to offer a flawless complexion.
Key Features
Medium to full coverage
Long-wearing
Highly pigmented
Easy to blend
Paraben-free
Pros
Medium to full coverage
Natural finish
Long-lasting
Easy to Blend
Lightweight
As a highlighter
Cons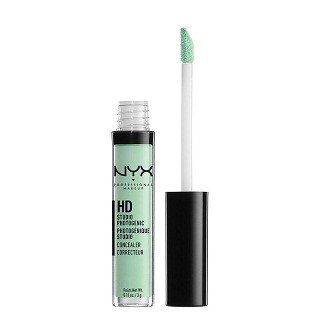 NYX Cosmetics HD Concealer Wand covers skin imperfections, discoloration, dark spots, redness, and under the eye's circles. It is a lightweight emollient liquid concealer that offers medium to heavy overage of all your imperfections while also moisturizing your skin. It is very easy to apply and it does not look cakey.
Key Features
Long-lasting
Lightweight
Moisturizes your skin
Easy to use and spread
100% vegan
Cruelty-free
Pros
Color Correcting Coverage
HD Photogenic Concealer
Flawless finish
Cruelty Free
Lightweight
Waterproof
Easy to use
Cons
Dermablend Smooth Indulgence Concealer is a powerful choice for selecting a formula designed for all skin tones. It is a full-coverage cream concealer that covers a range of imperfections. You can safely cover bruises, age spots, dark under-eye circles, scars, acne scars, and redness. With a velvet-smooth finish, the concealer does not smudge or become cakey. It provides twice the coverage of a basic concealer with up to 16 hours of wear. This color-correcting green concealer neutralizes red skin imperfections and prevents the redness skin flaw from showing through your makeup.
Key Features
Fragrance-free
Dermatologist tested
Lightweight
Suitable for sensitive skins
Pros
Blends easily
Allergy-Tested
Easy to apply
Lightweight
Fragrance-free
Long-wearing
Suitable for sensitive skin
Smoothing
Cons
How To Pick The Right Green Concealer?
Green concealers are the secret to color correct your skin. If redness, dark eyespots, and other blemishes bother you consider using green concealer. It helps in toning down the redness from inflamed pimples and camouflage breakouts. If you are wondering how this works, when you look closely at the painter's color wheels, red and green colors are complementary. They are placed directly opposite each other on the color wheel meaning they counteract each other.
The green color correctors will counteract the redness in your skin, whether from inflamed pimples, rosacea, sunburns, or acne scars. The green concealer helps you to hide unwanted redness so that you have an even base for applying your foundation. Apart from the green concealer that is best to camouflage redness, there are other shades like yellow, lavender, purple, and peach all of which can help camouflage the appearance of different complexions.
How To Apply Green Concealer
Apply Your Foundation: By applying your green concealer before your foundation, it might be rubbed off while wearing your foundation. So, apply the foundation first.
Apply Your Green Concealer: Right on your inflamed blemishes, dot your green concealer using a brush or cotton swab.
Blend: Use a makeup sponge or a clean finger to blend in your concealer gently until it's absorbed.
Apply A Concealer: For more coverage and a natural look, apply a concealer that is close to your skin tone and finish up with s dusting powder.
Frequently Asked Questions
Can the green concealer be used alone?
If you want to use the green concealer alone, only use it on fair and medium skin tones to blend and look natural on the skin. We, however, recommend using it over a foundation for the best natural look.
Should I use green concealer?
If you have red blotches on your skin, you should use a green concealer to camouflage your skin's redness.
What is color correcting?
Color correcting is simply using colorful concealers, powders, or primers to correct imperfections on your skin. For example, green concealers hide skin redness while yellow concealers will cover discoloration and age spots.
Conclusion
If you wish to neutralize the appearance of red zones on your face, then using a green concealer will help you solve the problem. Green is the neutralizing color for red and by using the best green concealer, you can camouflage all the annoying redness on your face. This list will help you select the best green color corrector and red blotches on your face will not bother you anymore. From our list, we highly recommend the NYX Cosmetics Concealer Jar. It is the best concealer to camouflage redness, it's long-lasting, lightweight, blends easily, and suitable for all skin types.
About Author (Nina J. Erickson)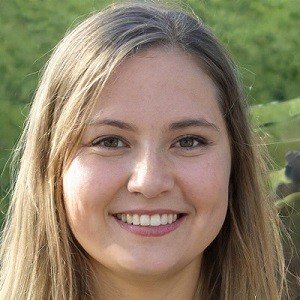 Nina J. Erickson is a makeup blog author who writes about the latest trends and techniques in beauty. With a passion for all things makeup, Nina shares her insights and expertise with her readers, helping them achieve their desired looks and feel confident in their skin. Whether she's reviewing the newest products or offering step-by-step guides, TheApexBeauty's blog is a go-to resource for anyone interested in makeup.