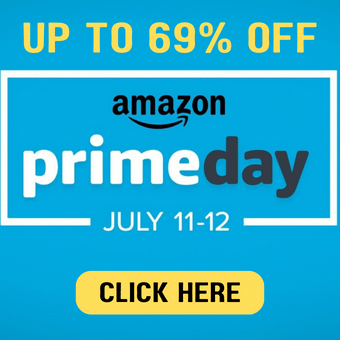 Do you experience breakouts frequently or is your skin oily and acne-prone? Using face washes made of salicylic acid is the solution you need. This is a key element widely known and recommended by dermatologists to treat various forms of acne. Salicylic acid is a better hydroxy acid that works magic in clearing up spots and preventing future breakouts. It is oil-soluble and can penetrate deeper into the skin and pores.
It absorbs excess oil and removes gunk, grime, and other impurities clogged in your pores and exfoliates your skin's surface layer. Salicylic acid also has anti-inflammatory properties that speed up sore and red acne scars' healing process and soothes irritated skin. It is your go-to ingredient to curb acne, pimples, blackheads, and whiteheads. It clears active acne and helps in improving acne blemishes. Here is a list of the best salicylic acid face washes that you should try.
Our Top Picks
10 Best Salicylic Acid Face Washes In 2023
This is a face wash with salicylic acid that gently cleanses and exfoliates the skin while softening and smoothing it. It removes any dirt and oil on the skin and unclogs pores leaving no room for breakouts. This gentle and non-irritating formula is enriched with hyaluronic acid,
Niacinamide, and antioxidant vitamin D to remove dead skin cells on your skin while hydrating and cleansing. It is formulated with three essential ceramides that help restore and maintain your skin's natural protective barrier.
Key Features:
Gentle non-irritating formula
Enriched with ceramides to hydrate and restore the protective skin barrier
Non-comedogenic and fragrance-free
Cleanses and smoothes skin
This is an oil-free face wash that serves as an acne treatment. It contains salicylic acid known as acne medicine to prevent breakouts and reduce redness caused by acne. This face wash is formulated with naturally derived aloe and chamomile, which helps calm irritation and visibly reduce facial redness.
This cane-fighting cleanser penetrates directly to the breakout source and unclogs pores removing any oil, dirt, and impurities. Overtime use of this face wash leaves the skin looking clear and healthy.
Key Features:
Oil-free formula that will not clog pores
Formulated with soothing aloe, and chamomile to calm irritated skin
Fights breakouts and reduce redness
Unclog pores and absorbs excess oil, and impurities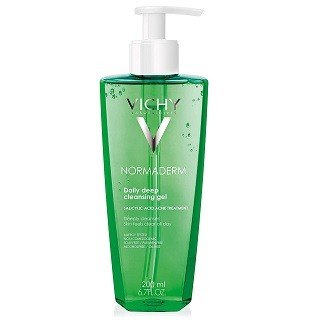 This is an acne face wash for oily and acne-prone skin. It removes dirt, oil, unclogs pores, and clears blackheads and acne blemishes. It is formulated with salicylic acid, zinc, and copper minerals that help exfoliate the skin gently and purify it.
Overtime use improves your skin texture and tone. This face wash is formulated with a blend of carefully selected ingredients including a gentle cleansing base of plant origin with naturally derived amino acids. It cleanses the skin gently without stripping its naturally occurring oils.
Key Features:
Lathers quickly into afresh foam that rinses easily
Has a power boost of minerals like zinc and copper which renews cell surfaces
Cleanse pores and eliminates bacteria responsible for causing acne
Oil-free formula
Has alight fragrance
Clears blackheads and acne blemishes
This is a creamy foaming cleanser formulated for sensitive skin. Its key ingredients include white willow bark, a naturally occurring form of salicylic acid that prevents breakouts and soothes irritation.
The face wash is enriched with cylindrica seed oil, a powerful antioxidant that helps fight the skin's free radicals and repair the skin moisture barrier. Icelandic kelp revitalizes the skin and fights inflammation while oat and amino acid-based surfactants provide gentle cleansing to remove dirt, oil, and other impurities.
Key Features:
Relieves breakouts, irritation, and bumps
Soothes and purity's stressed skin
Revitalize skin and fights inflammation caused by acne
It does not strip skin; its natural moisture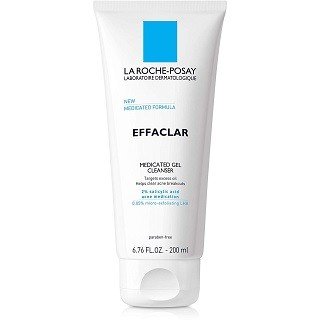 This is a face wash formulated with 2% salicylic acid acne medication. It targets excess oil and helps to clear acne breakouts. This formula is clinically tested to reduce excess surface oil by 47%, which leaves your skin less oily throughout the day.
The formula contains micro-exfoliating lipo-hydroxy acid, a gentle exfoliator that decongest pores, removes dead skin cells, and smooths your skin textures.
Key Features:
Oil-free formula
Suitable for oily, sensitive, and acne-prone skins
Reduces excess surface oil by 47%
Fights acne breakouts and remove blackheads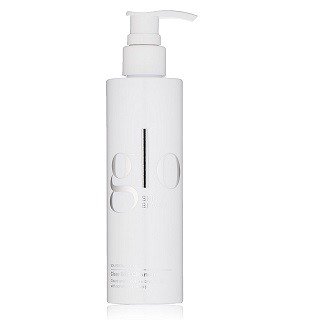 This is a daily acne cleanser that treats and prevents breakouts while cleansing your skin thoroughly. It is formulated with gentle scrubbing beads that clear your skin surface and allow salicylic acid to penetrate deeply into your pores.
The acid absorbs excess oil in the pores and clears all dirt and impurities clogged in there. This helps to clear acne breakouts and prevent more from forming. The face wash is rich in 2% salicylic acid that clears and prevents breakouts on your skin.
Key Features:
Suitable for acne-prone skin
Exfoliates the skin gently with scrubbing beads
Treats and prevents breakouts
Suitable for daily use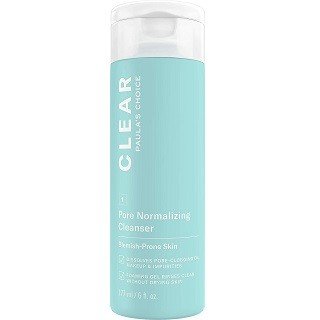 This is a face wash that fights acne without drying your skin. It is formulated with salicylic acid that dissolves pore-clogging impurities to prevents acne breakouts, blackheads, redness, blemishes, and dull skin.
The formula gently removes dirt, excess, oil, and makeup. This formula has a soothing gel texture that refreshes and calms the skin without any irritation. You can use this formula as your daily cleanser for your morning and evening skincare routine.
Key Features:
Has 0.5% of salicylic acid gentle enough for sensitive skin
Fragrance-free formula
Improves mild acne without irritating sensitive skin
Dissolves pore-clogging impurities
Prevents acne breakouts and prevents the appearance of blackheads and skin redness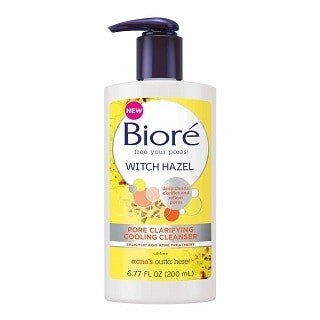 You can now cleanse your pores with Bioré Witch Hazel Pore Clarifying Acne Face Wash that removes 99% of blemish-causing dirt and oil. With 2% salicylic acid in this formulation, you can reduce acne blackheads and breakouts.
This face wash is formulated with Witch Hazel a natural astringent that breaks down dirt and residue for essay removal from pores. This deep cleaning formula treats acne-prone skin and blemishes which leaves your skin with a clearer complexion.
Key Features:
Deep cleanses, clarifies, and refine pores
Reduce acne breakouts and blackheads
Removes 99% of dirt and oil that cause blemishes and breakouts
Best for oily and acne-prone skin
This is a salicylic acid face wash that exfoliates and clears clogged pores. It penetrates to the deeper levels of the skin and helps to unclog pores through exfoliation. This gives you a more refined skin texture.
The cleanser is formulated with green tea extract, which reduces inflammation and fights free radicals that cause damage to your skin cells. It is also enriched with tea tree oil that reduces the appearance of breakouts.
Key Features:
Reduce inflammation with green tea extract
Exfoliates and clears clogged pores
Prevents future breakouts
Gets rid of impurities, dead skin cells, and oil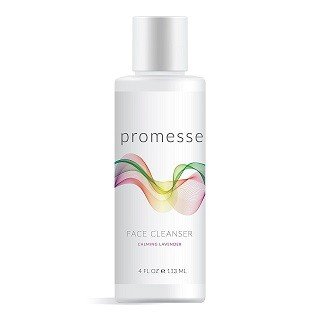 This is a gentle exfoliating face wash that contains a blend of salicylic acid, lactic acid, and glycolic acid that works effectively to cleanse the skin impurities and get rid of excess oil.
Lactic and glycolic acids replenish the skin for a smoother and clearer complexion, while salicylic acid helps to stop acne breakouts, treat pimples, scars, and blemishes. The formula is enriched with aloe and willow herb extract that hydrates and improves skin elasticity.
Key Features:
Contains natural anti-aging ingredients to exfoliate the skin, reduce fine lines, and wrinkles
Stops acne breakouts and treats pimples and blemishes
Improves skin elasticity and reduces pore size
Washes dirt, oil, and dead skin cells leaving your skin smooth
How To Pick The Right Salicylic Acid Face Wash?
Your Skin Type
Try to choose a salicylic acid face wash formulated for your skin type to enjoy maximum benefits. If your skin is sensitive, buy a face cleanser that is for sensitive skin. It has ingredients that will soothe and calm your skin and will not cause any possible irritation. If your skin is oily and prone to acne, look for a face wash formulated to absorb excess oil and treat breakouts.
Ingredients Used
Read the product reviews of your face cleanser to know the ingredients used. Some products may have added ingredients that help to fight early aging signs like fine lines and wrinkles.
The best formula should also be made of natural products like aloe and green tea that will hydrate and fight the free radicals that damage your skin. Avoid products with chemicals like parabens and sulfates as they can harm your skin.
Salicylic Acid Percentage
Many face washes contain 2% of salicylic acid which is a safe concentration for most skin types like normal, oily, and acne-prone skin. If your skin is sensitive or dry, go for products with a lesser concentration of salicylic acid about 0.5 to 1%. This will be gentle and will not cause any side effects.
Frequently Asked Questions
Can you use face washes with salicylic acid every day?
Yes, use these face washes in the morning and before you go to bed if your skin is super oily for effective results. They will help to clear pores and prevent more breakouts from occurring.
Do salicylic acid face washes help with acne?
Yes. These formulas contain a chemical exfoliant that penetrates deep into your skin layers to the source of acne. They help unclog pores by absorbing any excess oil and removing dirt and other impurities that cause breakouts. This prevents new blackheads and pimples from occurring.
Can salicylic acid face washes destroy the skin?
No. These formulas work best against pimples, blackheads, whiteheads, and breakouts. They dissolve any dirt that can clog your pores and prevent future breakouts.
Conclusion
Face washes formulated with salicylic acid is all you need if you have oily and acne-prone skin. These oil-soluble formulas penetrate deeply into your pores to absorb oil, dirt, and impurities that clog your pores and lead to breakouts. Our top pick is the Neutrogena Oil-Free Acne and Redness Facial Cleanse from our list of the best salicylic face washes.
This is an oil-free formula that treats acne, fights breakouts, and reduces redness. It is formulated with soothing aloe and chamomile to calm irritated skin. It unclogs pores and absorbs excess oil and impurities to prevent future breakouts.
Recommended Articles:
About Author (Susan R. Orrell)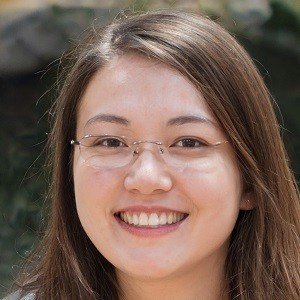 Susan R. Orrell is a well-respected skin care expert and blogger. She has extensive knowledge of skin care products and routines and is dedicated to helping others achieve healthy, radiant skin. Her blog, "The Apex Beauty," is a go-to resource for skincare information, and readers around the world trust her advice. Whether you're looking for tips on how to treat acne, reduce the appearance of fine lines and wrinkles, or maintain healthy skin, the blog has something for everyone.