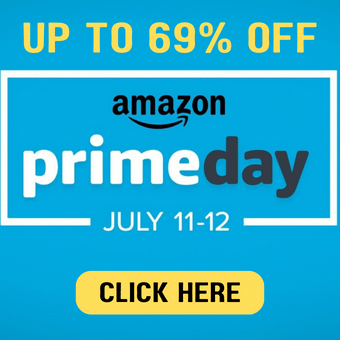 Are you looking for an effective way to remove freckles? These are tiny dark spots that appear on your skin as a result of sun exposure. They appear mostly to people with fair skin because they gave less melanin to absorb the harmful UV rays from the sun. These freckles form to act as a protective shield on your skin to prevent harmful damage from sun rays. While some people consider them beautiful, freckles cause your skin to be uneven.
Though freckles cannot harm your skin nor are they painful, further exposure to the sun can lead to cancerous spots. A quick way to get rid of them is by using the best freckle-removal creams. Read on to find the best freckle removal creams available in the market today.
Our Picks
10 Best Freckle Removal Creams Of 2023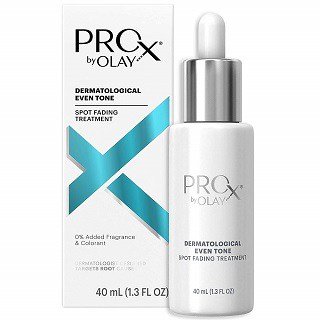 This is a dermatologist-tested concentrated formula for correcting and preventing freckles, hyperpigmentation, as well as providing skin-nourishing hydration. It contains exfoliants that polish away dullness and leaves your skin looking brighter and more even.
This cream treats five root causes of uneven skin tone: weak moisture barrier, UV exposure, dehydration, discoloration, and free radicals that damage the skin.
Key Features:
Nourishes and hydrates the skin
Exfoliates the skin and reveals a healthy even skin
Reduces the look of dark spots and discoloration
Prevents hyperpigmentation
Designed by leading dermatologists and scientists
This is a dark spot corrector formula that provides effective results in 4 weeks of use. It is formulated with 2% of hydroquinone, which helps to brighten and fade dark spots, hyperpigmentation, and melasma.
Its active ingredients include lactic acid, vitamin C, salicylic acid, and kojic acid, which helps to fade and peel dark spots to gently reveal brighter skin. Remember to always wear your sunscreen during the day after using this cream to prevent your skin from harmful sun rays.
Key Features:
Gets rid of freckles, fine lines, wrinkles, and dark spots
Shows positive results in 4 weeks
Contains 2% hydroquinone that gets rid of hyperpigmentation
Fades melasma and dark spots on your face, elbow, hands, and knees
This is a dark spot corrector formula that is made with advanced anti-spot ingredients. Its active ingredients are a blend of salicylic acid, kojic acid, lactic acid, and Morindacitrifolia extract, all of which work to enlighten your skin. When applied during the day, it defends your skin against sun damage that can cause future spots.
At night the formula works with your skin's natural rhythm to reduce the look of dark spots, sun spots, redness, post-acne marks, and dullness. It has a quick-absorbing texture that does not leave a sticky feel and leaves your skin bright and even.
Key Features:
Helps to minimize the appearance of dark spots and acne pigmentation
Improves uneven skin tone
Quick-absorbing texture
Works on various types of spots from sunspots, dark spots, and redness
This is a triple-action dark spot eraser that fades dark spots, smoothes skin texture and visibly diminishes enlarged pores, and restores an even skin tone. This silky-smooth gel glides on smoothly and absorbs quickly in your skin without leaving a greasy feeling.
It is formulated with BHA salicylic acid that helps to improve the appearance of enlarged pores. Its plant-derived ingredients help to calm the skin and soothe redness. It contains hydroquinone that fades dark spots, salicylic acid exfoliates and smooths the skin; and antioxidants nurture the skin for youthful-looking radiant skin.
Key Features:
Fast-absorbing formula
Refines pores and eliminates dullness
Treats the root cause of dark spots
Also, the skin and reduce redness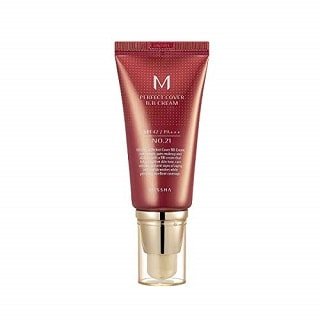 This cream offers flawless coverage to dark spots and blemishes to offer a bright even skin tone. It is formulated with hyaluronic acid and ceramides moisturizing your skin for firmer-looking skin to get rid of fine lines and wrinkles.
This formula is infused with nourishing botanical essence, emollient plant oils, and nutrient-rich marine extract to replenish the look and feel of your skin. This cream offers a skin calming effect as it contains rosemary leaf extract and chamomile flower extract that aid in skin healing.
Key Features:
Balances skin tone
Conceals imperfections and dark spots
Keeps your skin hydrated
Conditions the skin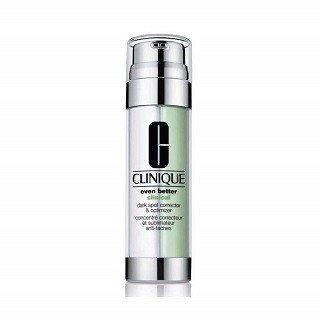 This is a spot-correcting cream that is suitable for all skin types. It works to lighten and fade all the freckles and dark spots on your skin and you can see the results in as little as 4 weeks.
This cream is rich in botanical ingredients like cucumber extracts, turmeric, and mulberry, powerful antioxidants to protect your skin against harmful UV sun rays. The cucumber extract hydrates and soothes your skin, while the turmeric acts as an anti-inflammatory that maintains an even skin tone.
Key Features:
Improves dark spots
Lightens and fade dark spots and acne spots
Protects the skin from free radicals and further sun damage
See effective results starting in 4 weeks
If you are looking for a cream that can effectively remove freckles and fade the dark spots, use InstaNatural Dark Spot Corrector & Remover. This serum reduces the look of post-inflammatory hyperpigmentation, scarring from blemishes, and sunspots on the skin.
Its key ingredient is niacinamide that decreases the appearance of discoloration and redness to offer a more even-toned complexion. This formula is full of natural anti-aging ingredients that fight signs of aging like fine lines and wrinkles.
Key Features:
Fades dark spots
Has anti-aging ingredients
Brightens the skin
Suitable for all skin types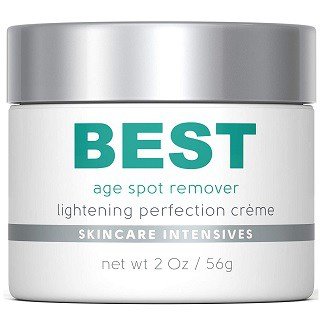 This is one of the best age spot remover and lightening perfection creams that will get rid of all your freckles and dark spots. It is a doctor-recommended formula and one of the strongest dark spot corrector creams in the market.
It is formulated with nourishing ingredients like rose water, aloe, lavender oil, and grape. This smooth and lightweight cream works on acne scars, sun spots, dark spots, facial rosacea, and brown spots on either face, arms, and hands.
Key Features:
Smooth and lightweight cream
Infused with nourishing ingredients like aloe and lavender oil
Corrects dark spots and pigment station spots
Brightens the skin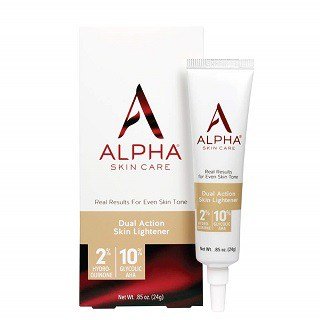 This is an anti-aging formula formulated with 2% hydroquinone, a skin-lightening formula. It inhibits the skinning process that causes dark spots, age spots and hyperpigmentation. It diminishes all dark spots and works to even the skin tone and restores the skin's overall radiance.
This cream also has glycolic and hyaluronic acids that lock in moisture in the skin, which improves skin elasticity and firms the skin. This gets rid of sagging skin, fine lines, and wrinkles.
Key Features:
Get rids of dark spots with its skin lightening formula
Evens skin tone
Fights aging signs like sagging skin, fine lines, and wrinkles
Restores the radiance of the skin
This is a professional formulation for treating melasma and hyperpigmentation. It helps to remove age spots, freckles, brown spots, dark spots, sun spots, and acne spots. It is formulated with ingredients that exfoliate the skin to improve its tone and texture. Its rich botanical extracts are antioxidants that prevent skin damage from free radicals.
Key Features:
Prevents future skin dark spots production
Removes freckles, sun spots, and acne spots
Treats the symptoms of melasma and hyperpigmentation
Reduces skin damage from sun exposure
Improves skin tone and texture
How To Choose The Right Freckle Removal Cream?
Know Your Skin Type
The very first thing you should consider before buying freckle removing creams or any other products for your skin is to know your skin type. Most of these freckle removing creams contain lightening formulas, and they can lighten your skin in no time.
If your skin is dry and sensitive, such a formula can do more harm than good. If your skin is oily, you should avoid creams that have oil so that you don't end up clogging your pores which can lead to more breakouts. Knowing your skin will help you choose a cream that is formulated to work best with your skin type.
Consider the Ingredients Used
It is good to examine the ingredients used for any of your skincare products. For example, freckle-removing creams are formulated with hydroquinone, a skin-lightening ingredient.
Ensure it is in the right percentage that will not over-lighten the areas you use these creams and cause uneven skin tone. Normally it is 2%, and you can opt for a cream with a lower percentage if your skin is overly sensitive.
Also, opt for a cream that is made with natural ingredients like mulberry, and licorice root. They help to remove freckle marks and stop them from getting worse. Also, look for exfoliating ingredients like salicylic acid that will help to speed up the whole process of removing freckles and dark spots.
Frequently Asked Questions
How do freckle removal creams work?
These creams have skin-lightening ingredients that brighten your skin to fade the dark spots or any other discoloration.
Why do freckles appear?
Freckles appear overtime when your skin is exposed to the sun. They are clusters of skin cells that contain melanin pigment and act as a protective shield on your skin to prevent further harmful damage from the UV rays. By using sunscreen whenever you are outdoors, you can prevent new freckles from forming.
How long does it take to get rid of freckles when using the freckle removing cream?
This is not a quick fix method as it requires time to get rid of the dark spots.  At a minimum, you can start seeing visible results in 4 weeks. 
Conclusion
There are many products in the market and ways to remove freckles, dark spots, and scars. Using the best freckle removal creams is one of the non-invasive and effective ways to send your freckles at bay. This list highlights some of the best creams you can use to get rid of freckles, age spots, and other blemishes on your skin.
Our top pick that you should try is the Olay ProX Dermatological Spot Fading Treatment. Leading dermatologists and scientists design this formula. It corrects and prevents freckles, hyperpigmentation, as well as providing skin-nourishing hydration. It exfoliates the skin and reduces the look of dark spots and discoloration.
Recommended Reviews:
About Author (Susan R. Orrell)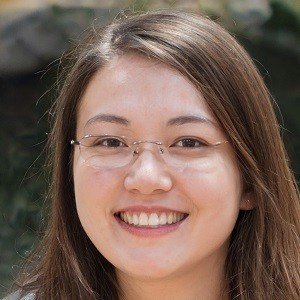 Susan R. Orrell is a well-respected skin care expert and blogger. She has extensive knowledge of skin care products and routines and is dedicated to helping others achieve healthy, radiant skin. Her blog, "The Apex Beauty," is a go-to resource for skincare information, and readers around the world trust her advice. Whether you're looking for tips on how to treat acne, reduce the appearance of fine lines and wrinkles, or maintain healthy skin, the blog has something for everyone.