Are you looking for a way to extend your summer tan? Look no further! Tan extender lotions are a great way to maintain that sun-kissed glow all year round. Tan extenders not only make your tan last longer, but they also provide a natural-looking color. Tan extender lotions keep your tan vibrant and healthy by preventing premature fading. This post will look at the best tan extender lotions on the market that will keep your tan looking better for longer and protect your skin from the sun's harmful rays. Read on to learn more.
Our Picks
10 Best Tan Extender Lotions Of 2023
When it comes to achieving a healthy and long-lasting tan, Millennium Tanning Solid Black Tan Extending Moisturizer is the way to go! This lotion contains the perfect blend of natural oils, aloe vera, and shea butter to keep your skin hydrated, protected, and looking its best. The light, refreshing scent is a bonus to the already pleasant experience of using this product.
Only featuring non-toxic ingredients, MillenniumTanning Solid Black Tan Extending Moisturizer is safe for all skin types. Give your skin the nourishment it deserves while also achieving a gorgeous tan with this one-of-a-kind product. The lotion protects the skin's color and luster and gives it a healthy glow.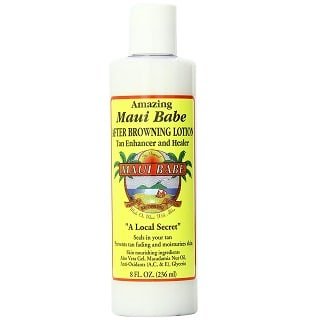 If you're looking for a product to help heal your skin after a day in the sun, look no further than Maui Babe's After Sun Lotion. This lotion is packed with natural ingredients like Macadamia Nut Oil and Aloe that will help to moisturize your skin and prevent peeling and flaking. This lotion can help seal your tan and prevent it from fading. It is also lightweight, fast-absorbent, ultra-moisturizing, and with a wonderful, light coconut scent. You may use this Hawaiian body moisturizer all year round for silky smooth skin, not just after spending time in the sun.
This GOLDEN STAR BEAUTY After Tanning Lotion offers a perfect sun-kissed tan without hurting your skin. It is formulated with pure, natural, and organic ingredients like aloe Vera, olive oil, jojoba oil, avocado oil, Argan oil, and vitamins B2, B5, and B12, which are perfectly blended to prolong the life of your sunless tan while nourishing your skin. This lotion is designed to extend the life and look of your beautiful tan, as it is an exclusive fade-fighting formula. You can use it to extend your tan, whether it is a spray tan, indoor tanning bed, sun tanning, or self-tanning. It can prolong your tan for up to 3 days, leaving your skin velvety soft. This formula is perfect for all skin types, even the most sensitive ones, and it is ideal for all types of tans.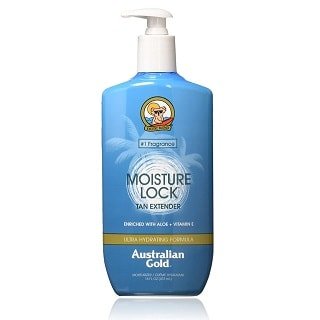 This Australian Gold Moisturer Lock Tan Extender Lotion is a great way to extend the life of your tan and seal in moisture for a smooth, glowing complexion. It contains panthenol and aloe, which help to condition skin and lock in color. The vitamin E helps to nourish the skin. It has the signature Australian Gold fragrance that leaves your skin smelling great. Using this lotion will retain your tan longer and offers protection from all activities under the sun. The lotion also offers SPF 15 to protect your skin from harmful UVB and UVA rays.
If you're looking for a product to help you extend the life of your tan, look no further than Jergens Natural Glow Tan Extender Daily Moisturizer. This product is designed to help preserve your tan for up to 7 days. It contains an anti-fading technology to delay color fade. Apply it daily in place of your regular moisturizer, and you'll be able to enjoy your tan for longer. Jergens Natural Glow Tan Extender Daily Moisturizer is easy to apply and has a pleasant scent that leaves your skin smelling great.
Hemp Nation's Sparkling Citrus & Champagne Tan Extender Lotion is a refreshing and luxurious lotion that helps to protect and nourish your skin. The combination of citrus fruits, effervescent French wine, and collagen infusion help to keep your skin hydrated and boosts skin tonicity for silky, smooth results looking their best. The advanced age-defying blend works to guard against the signs of aging and provides a natural radiance. Use this lotion daily to keep your skin looking its best. The lotion is enriched with a supercharged fusion of Vitamins and Soft Focus Microspheres to offer natural protection against the signs of aging while helping diminish the appearance of fine lines and wrinkles.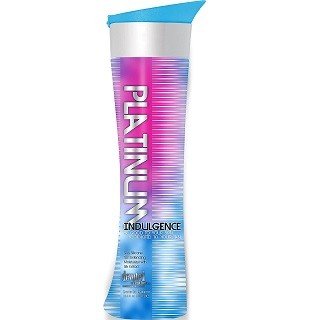 If you're looking for a moisturizer that will leave your skin feeling incredible, then you need to try Devoted Creations PLATINUM INDULGENCE Tan. This tan-extending moisturizer is formulated with silicone to lock in moisture and silk extracts to create a unique feel that lasts all day. This is definitely a must-have product if you're looking to get a lasting tan. This moisturizing tan extender lotion is ideal for all skin types and tones.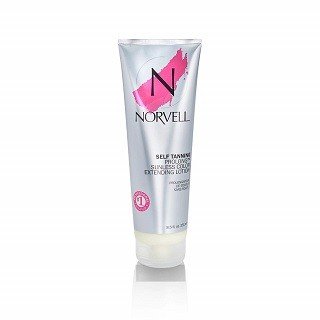 Create and maintain the perfect tan by using the Norvell Prolong Sunless Self Moisturizing Lotion. It is formulated to moisturize and has DHA that gradually a sunless color intensity when applied regularly. It builds a natural bronze tone that helps to conceal and correct imperfections while repairing and restoring dehydrated, dry skin. This tan booster is gluten, sulfate, paraben, cruelty-free, and 100% vegan. The formula provides a natural-looking tan and should be applied in the morning and evening for faster tan development.
This is a three-in-one formula that is used as a tan extender, a daily moisturizer, and an after-tan lotion. It is formulated with vitamin D and hemp seed oil, making it an anti-aging and firming lotion. It keeps your skin hydrated, and thus your tan lasts longer. Your skin is left soft and healthy and designed for daily use. The lotion is enriched with a Kiwi Pear fragrance that leaves your skin smelling pleasant. The lotion is lightweight, making it easy to absorb into your skin to hydrate and not feel heavy or oily.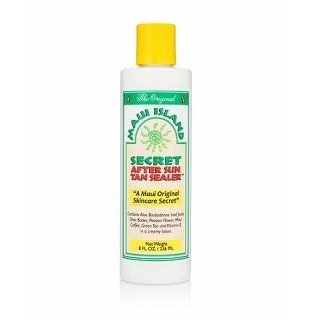 This is one of the best after-sun lotions to keep your tan from fading. The lotion combines the healing properties of pure aloe with nourishing rose hips oil to help heal skin from elemental irritation such as sunburn, dry air, windburn, and more. Daily use of this tan sealer is the secret to maintaining your bronze color for longer. This soothing lotion is full of rich oils and other necessary vitamins for your skin that help to maintain your tan. It is lightweight and has a nice scent.
Conclusion
Working so hard to achieve a tan is a process whether you self-tun in the sun, at home, or use spray tans. The big struggle comes to make that tan last for long. The only solution you have is to use the best tan extender lotions to prolong your tan's life span. These lotions will also keep your skin moisturized and hydrated while protecting it from harmful UV rays. Since tanning can wear off quickly, use one of these tan extender lotions to extend the life of your tan.
About Author (Susan R. Orrell)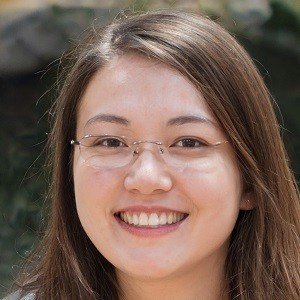 Susan R. Orrell is a well-respected skin care expert and blogger. She has extensive knowledge of skin care products and routines and is dedicated to helping others achieve healthy, radiant skin. Her blog, "The Apex Beauty," is a go-to resource for skincare information, and readers around the world trust her advice. Whether you're looking for tips on how to treat acne, reduce the appearance of fine lines and wrinkles, or maintain healthy skin, the blog has something for everyone. Get Started To Read …