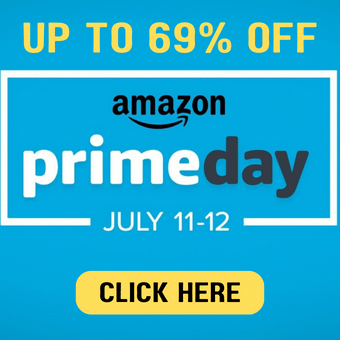 Do you know that using ammonia-based hair dyes can result in permanent damage to your hair cuticles? Ammonia is a common ingredient in many hair dyes. This is because it causes the hair follicles to expand to open up the hair cuticle layer to allow the dye to penetrate the hair shaft to the thickest layer of your hair. It ensures the dye is fully absorbed into your hair and not sitting on the surface.
While everyone wants a richer long-lasting dye, ammonia is a harsh chemical that can damage your hair permanently over time. It weakens your hair strands, which leads to breakage. It also makes your hair cuticles lose moisture and become brittle and dry and irritates your scalp. Today we have ammonia-free hair dyes that are much safer that will color your hair while strengthening its strands. Here is a list of the best ammonia-free hair dyes.
Our Top Picks
Top 10 Ammonia Free Hair Dyes
This is a gentle hair color that is formulated with 80% naturally derived ingredients. It is perfect for all hair types and textures, and it gives a rush color and a boost of shine for radiant healthy-looking hair.
This dye has no ammonia or added parabens, meaning it is safe for use and it will not damage your hair. It is made with coconut and aloe vera as some of its ingredients and covers pesky gray hairs. This semi-permanent hair color can last for up to 28 washes without fading.
Key Features:
Available in 37 shades
Lasts up to 28 washes
Lacks ammonia and parabens
Made with 80% naturally derived ingredients
Boosts shine while blending away grays
This is a permanent hair color that offers long-lasting results and 100% gray coverage. It is free from ammonia, parabens, artificial fragrances, heavy metals, and sodium.
This hair color is enriched with plant and seed oils extracts to color nourish, and protect your hair and scalp the naturally derived ingredients like oleic acid derived from olives and meadowfoam seed oil delivers dehydration to nourish and moisturize your hair leaving it soft with a gorgeous shine. Since it is ammonia-free, it does not contain any harsh odors.
Key Features:
Enriched with plant ingredients to nourish and moisturize hair
Free of ammonia bad parabens
Available in 32 mixable shades
Offers 100% gray coverage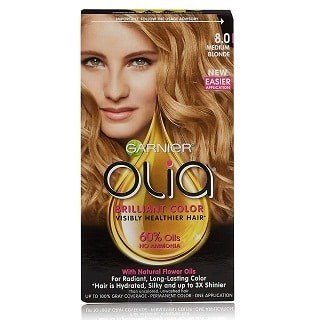 This is an ammonia-free hair color formulated with a 60% oil blend with natural flower oils. It comes with a unique no-drip cream formula that is easy to apply. It lacks the harsh ammonia smell and offers a temporary hair color to enhance your look.
This dye comes in 34 shades to choose from to meet all your color requirements. It provides brilliant hair color and visibly healthier hair that is hydrated, silky, and up to 3x shinier.
Key Features:
Offers 100% gray coverage
Ammonia-free hair color
Made with 60% oil blend with natural flower oils
Available in 34 shades
This is an ammonia-free hair color that offers optimal gray coverage. This oil-based product gives a permanent, long-lasting color that lasts up to 28 shampoos. It offers a rich ultra-glossy color with its extremely natural mix of ingredients that work to give a permanent color that does not wash out quickly.
The dye comes to win 113 different colors, which can lighten or darken your hair by up to 3 shades. This dye is infused with coconut oil, goji extract, and honey that adds a rich shine to your hair.
Key Features:
Adds shine and gloss to hair
Lass up to 28 shampoos
Available in 113 different colors
Effective formula for covering gray
This is a permanent hair color kit that is safe to use at home. It offers 100% gray coverage, and since it is ammonia-free it lacks a harsh odor. The formula is enriched with keratin and silk amino acid to leave your hair in a better condition.
It offers rich natural-looking multidimensional color from root to tip with a shine that lasts. With 41 natural-looking shades, you are guaranteed to find a shade that suits your personality.
Key Features:
Offers long-lasting color with 100% gray coverage
Ammonia-free, which makes it gentle on hair
Smooth and strengthens hair
Available in 41 shades
This is a permanent hair dye and hair care formula in one bottle. It is formulated with naturally derived ingredients with no chemicals to harm your hair. You get both vibrant hair color and healthy-looking hair.
This dye is enriched with certified organic ingredients like argan oil, aloe vera, orange extracts, coconut oil, chamomile, and vitamins to make your hair shiny, soft, and silky. This dye is ammonia-free and lacks parabens, sulfates, and other harsh chemicals thus it is gentle on your hair and scalp.
Key Features:
Nourishes and protects your hair
Gentle on your scalp and hair
Offers 100% gray coverage
Makes your hair silky, shiny, and soft
Ammonia-free dye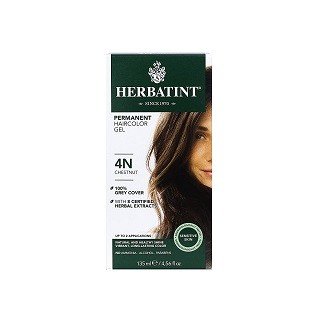 This is a permanent hair color gel that contains 8 certified herbal extracts. It colors your hair with a natural even color; this gentle formula is ammonia-free and offers 100% grey hair coverage with a natural intense rich color.
Its natural ingredients tone and soothe your hair and scalp during the coloring process. Its gel consistency and odorless form make it easy to mix and apply. You can find your ideal shade from the 36 available colors to choose from.
Key Features:
100% gray coverage
Ammonia-free coloring formula
Has 8 herbal extracts to protect and deliver intense vibrant color
Gentle formula on your scalp and hair
This is a color-caring formula that dermatologists texted to be non-irritating to the skin and scalp. It is free of ammonia, alcohol, and silicone and offers beautiful vibrant color that is even from root to tip. This gentle dye is formulated with botanical oat milk, soy protein, and argan oil that moisturizes and nourishes your hair.
Key Features:
Offers long-lasting color with 100% gray coverage
Free from ammonia, silicone, and alcohol
Nourishing formula with botanical ingredients
Gentle on the scalp
Dermatologist-tested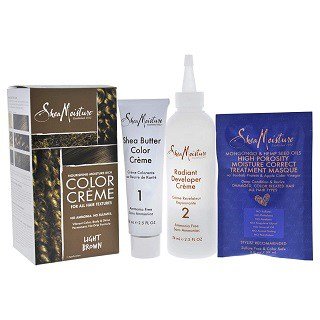 If your hair is dry and needs a hydration boost, use Shea Moisture Nourishing Hair Color Kit. It deeply moisturizes while conditioning your hair and scalp. It is made with natural and certified organic ingredients like soy proteins, which rebuild and strengthen hair.
This ammonia-free product not only colors your hair but makes it softer and silkier. It treats and hydrates your hair, which gives it a healthy look. This permanent hair color will cover gray hair and offer long-lasting results.
Key Features:
Rebuilds and strengthens hair
Moisturizes and conditions your hair and scalp
Ammonia-free dye
Made with organic-certified ingredients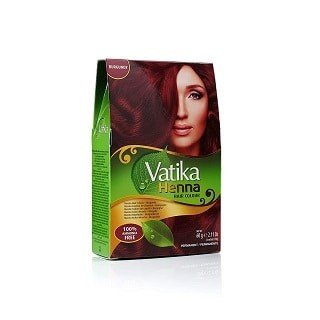 This is a henna hair color with a range of vibrant natural shades to enhance your hair color. Henna is a known great natural conditioner that also strengthens your hair.
It has no ammonia meaning it has no that harsh odor, and it provides 100% gray coverage.This is a natural alternative dye if you fear using chemicals to color your hair. It contains a blend of a unique combination of revitalizing ingredients that make your hair soft, silky, and shiny.
Key Features:
Ammonia-free
Provides 100% gray coverage
Conditions and strengthens your hair
Makes your hair soft, silky, and shiny
How To Pick The Right Ammonia Free Hair Dye?
Staying Power
When buying ammonia-free hair color, it is good to consider its staying power. You do want a hair color that fades quickly within a few washes. Anything that can last you up to 5 weeks maintaining its vibrant color is great. Go for dyes that offer long-lasting results so that you don't have to color your hair often.
Shades
Ammonia-free hair colors come in different shades thus you should look for one that comes with a shade that will suit your skin tone. It is best to pot for shades closer to your hair's natural colour and make sure that it compliments your face. Some formulas offer a variety of shades that can be mixed to attain the most preferred color.
Ingredients
A dye is ammonia-free does not mean that it does not have other harmful chemical ingredients that can irritate your scalp. Always consider the ingredient list in the product description especially if you have sensitive skin and scalp. Avoid any ingredients that may cause itchiness, irritation, redness, a burning sensation, and other adverse reactions.
Type of hair dye
There are different types of hair dyes, and you need to consider which one you want. We have permanent, demi-permanent, semi-permanent, and temporally.
The permanent hair color does not fade away easily after several washes but has chemicals like PPD, ammonia, and hydrogen peroxide.
Demi-permanent is milder than permanent but lacks ammonia.
Semi-permanent hair color is also ammonia-free, but the color molecules stay in the hair's outermost layer.
Temporary hair colors sit on the hair's surface and wash out easily in just one shampooing.
Frequently Asked Questions
What are the benefits of using ammonia-free hair color?
It is less harmful to your hair strands and does not cause any irritation or a burning sensation to your scalp and skin. It nourishes your hair shaft and leaves your hair soft, smooth, and shiny. It also does not emit a pungent odor.
Are ammonia-free hair dyes better?
Yes, they are a safer option, unlike their ammonia dye counterparts that damage your hair by making it dry and brittle.
How does ammonia affect hair?
It expands the hair follicle to open up the hair cuticle for the dye components to enter the hair's innermost layer. This damages the cuticle and allows moisture to escape causing weak, frizzy, dry, and brittle hair.
Conclusion
Ammonia is a chemical compound present in many hair dyes that will not do any good but harm your hair. It makes your hair become weak, dry, and brittle. This leads to easy breakage and leaves your hair in bad shape.
To avoid damaging your hair or experiencing irritation and itchiness, use the best ammonia-free hair dyes instead. These are a safer option that not only colors your hair but also nourishes it and strengthens it. From our list above, our top pick dye is Clairol Natural Instincts Semi-Permanent.
This is a gentle hair color that is formulated with 80% naturally derived ingredients. It has no ammonia and suits all hair textures and types. It boosts your hair's shine and hydrates it while offering 100% gray coverage. It also lasts long for up to 28 washes, and it is available in 37 shades.
Recommended Articles:
About Author (Kelly V. Lampkin)
Kelly V. Lampkin is a hair care blogger who writes about various topics related to hair care, including hair styles, hair products, and hair health. She is passionate about helping people achieve healthy, beautiful hair and shares her knowledge and experience through her blog. Whether you're looking for tips on how to style your hair or advice on how to care for damaged locks, TheApexBeauty's blog is a great resource for anyone interested in hair care.