Is your skin always shiny with a greasy look? If your skin is overly oily, you cannot help to deal with that shiny look and you are always carrying that anti-sebum powder and blotting papers to keep the shiny and greasy look at bay. That should not always be the case. Investing in the best cleansers for oily skin can save you the nuisance of carrying around all these products. A good cleanser will help you control the production of excess sebum in your skin and keep your skin matte for a long. Read on because below is a list of the top-rated cleansers that will help you deal with oily skin.
Our Top Picks
10 Best Cleansers For Oily Skin Of 2023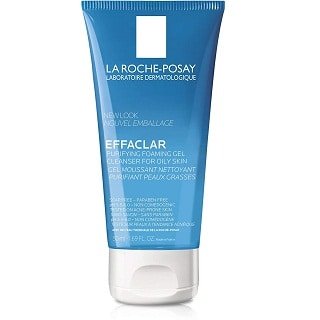 This is a face cleanser that gently cleanses oily skin without ripping off its essential oil and maintaining the skin PH balance. This oil-free foaming gel is formulated with zinc pidolate that helps in removing excess oil and shine from the skin.
The face cleanser is gentle enough for everyday use and it purifies the skin without over-drying it. The foaming gel cleanser is suitable for sensitive and acne-prone skins as it is oil, alcohol, and soap-free.
Key Features
Removes excess oil and shine
Maintains skin PH balance
Alcohol-free
Suitable for sensitive and acne-prone skins
This is a clinically proven oil removing cleanser that removes any dust, impurities, makeup, and oil from your skin. The cleanser is specifically designed for people with acne and sensitive skin. It is formulated using licorice root extract using zinc technology to help soothe and calm the irritated skin.
The formula does not clog to your pores and it removes surface oil and dirt easily leaving your skin fresh and clean. This cleanser helps maintain healthy skin PH balance and it is gentle enough for daily usage.
Key Features
Oil-controlling formula
Formulated for acne-prone skins
Reduces irritation and soothes skin
Removes surface oil and impurities from the skin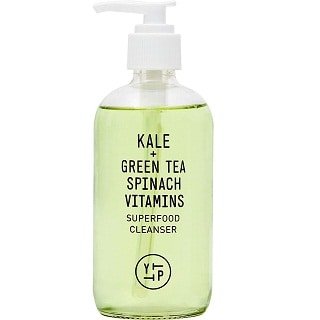 This is a gel-based formula that addresses your skin issues like oiliness, dullness, fine lines and wrinkles. It is a blend of kale, spinach, green tea, vitamins C, E, K, and alfalfa cold-pressed plants that extract powerful antioxidants that give your skin the ultimate cleanse.
All these ingredients work effectively to prevent any buildup in your pores, remove makeup and excess oil, and maintain your skin PH balance without drying or stripping essential oils. This hydrating gel formula naturally lathers and rinses quickly without drying your skin.
Key Features
Balances skin PH balance
Does not strip or dry your skin
Removes makeup easily
Gentle for all skin types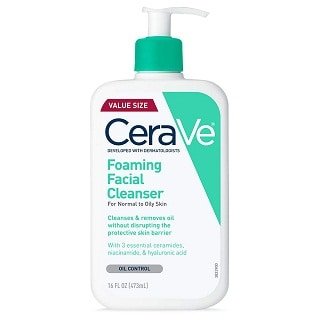 From normal to oily skins CeraVe foaming facial cleanser will cleanse your face, body, and hands while taking care of your skin. The cleansed is formulated with hyaluronic acid that provides optimal hydration and retains the skin natural moisture.
The formula has three essential ceramides that remove oil without disrupting your skin PH balance and the protective skin barrier.
The formula is non-comedogenic meaning it will gently refresh and cleanse your skin without clogging the pores. It also contains niacinamide that helps to soothe and calm your skin.
Key Features
Made with ceramides that help the skin to restore the protective skin barrier
Does not clog pores
Ideal for normal to oily skin
All over cleanser for body, face, and hands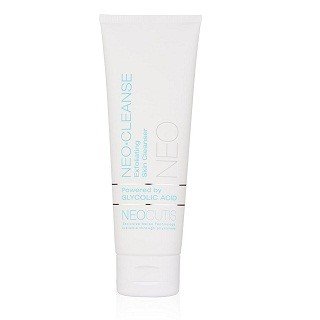 Neocutis Neo-cleanse exfoliating skin cleanser is a re-texturizing cleanser that will purify your skin. It is formulated with glycolic acid that helps to create a fresh and vibrant skin by removing excess oil from your skin and impurities clogged on your pores.
It contains glycerin that helps in hydrating the skin and locking in enough moisture in your skin to keep it looking healthy and glowing. Since it is an exfoliating cleanser, it might be abrasive and mildly irritating as it nourishes and rejuvenates aging skin.
Key Features
Dermatologist-tested
Re-texturizes and purifies skin
Exfoliating cleanser
Clears and cleans the skin gently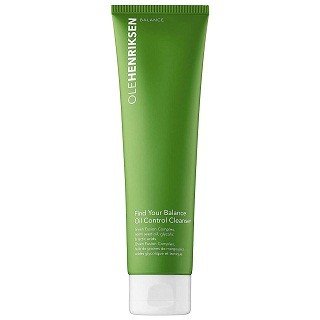 Ole Henriksen finds your balance oil control is your solution to oiliness, acne, blemishes, and pores. It is a pore purifying cleanser with a high concentration of glycolic and lactic acids that helps reduce excess oil and unclog your pores.
It deeply cleanses your pores removing all the impurities without stripping your skin. The glycolic and lactic acids help remove all dead skin cells that cause buildup in pores and clogging them.
The formula is a blend of neem seed oil with invigorating eucalyptus scent. It will deep cleanse your pore, unclog, and purify them leaving a refreshed complexion with a healthy glow.
Key Features
Removes dead skin cells that clog pores
Absorbs excess oil and refine pores
Has glycolic and lactic acid
Pore purifying cleanser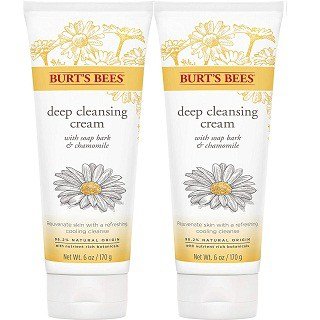 This is a natural face cleanser that is formulated using completely natural and organic products. This is the best facial cleanser for oily skin and it washes away dirt, makeup, and excess oil to give your skin a healthy, natural fresh glow.
It is formulated using chamomile, aloe vera, and soap bark extracts that deeply cleanse your skin and give it a new look. This facial cleanse also has traces of menthol that help to cool and soothe your skin.
Key Features
Removes dirt, makeup, and excess oil
Has chamomile and aloe to soften skin
Has a cooling and soothing properties
Uses natural and organic products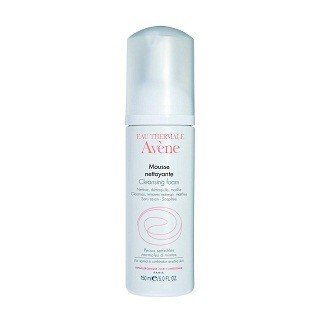 This is a unique lightweight cleansing formula that is soap-free and has a mattifying effect on your face. This gentle cleansing formula removes dirt, excess oil, and makeup from your skin leaving it fresh and healthy.
It is formulated with hydrating thermal spring water that leaves the skin smooth and soft without drying. It provides moisture and anti-oxidant protection to your skin.
It is a 3-in-one formula that can act as a cleanser, toner, and makeup remover. This formula gently exfoliates your skin for a clear complexion while restoring its PH balance.
Key features
Moisturizing formula
Leaves skin perfectly matte
Removes excess oil and dirt
3-in-one formula
This is a special cream-to-foam cleanser that controls excessive oil without drying out your skin. It removes excess sebum, makeup, dust, and dirt, and clears clogged pores. This oil-reducing cleanser gets rid of excess oil while soothing your skin and minimizing pores.
By removing impurities and dirt in your pores it reduces their appearance. This cleanser balances your skin texture and appearance by soothing dryness and hydrating the dry areas in your skin. It is formulated with aloe that soothes redness and irritation.
Key features
Improves the appearance of enlarged pores
Removes excess oil
Hydrating formula
Restores skin balance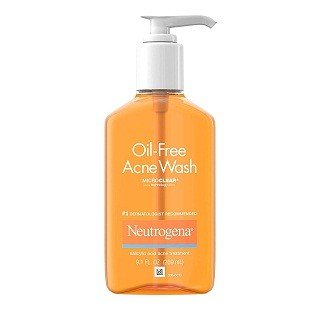 This is a dermatologist-recommended acne-fighting face cleanser that thoroughly fights the stubborn acne and prevents breakouts while cleansing your skin. It is an oil-free formula with salicylic acid that cleanses deep down into pores to unclog them and prevent acne before it starts forming for clearer skin.
The cleanser rinses clean without over-drying and irritating your skin. This acne-fighting formula is gentle enough for daily usage as it does not dry or irritates your skin.
Key Features
Clean deep into pores
Clears up acne and blackheads
Oil-free formula
Does not dry or irritate the skin
How To Pick The Right Cleanser For Oily Skin?
Oily skin happens when the sebaceous glands in your skin make too much sebum. This leads to an oily skin that is shiny with a greasy texture and over time it leads to clogged pores and acne. Apart from the production of too much oil by the sebaceous glands, the following can cause oily sensitive skin.
Enlarged Pores
Large pores produce more oil. Invest in good cleansing agents that cleanse deep your pores to eliminate all dirt and impurities and reduce their appearance.
Over Cleansing
Overdoing your skincare routine can lead to the production of excess oil. Excess washing and exfoliating will strip your skin too much of its natural oil. This can irritate and trigger excess oil production.
Weather
Your skin can become oilier in summer months because temperature and humidity are high. You will sweat more and when sweat and oil mixes they will clog your pores enlarge them and lead to more oil production.
Stripping Your Skin Its Natural Oils
Washing your face with extremely hot water and using products with a high alcohol content will strip your skin of its natural oils. This will trigger the sebaceous gland to produce excess oils.
Frequently Asked Questions
How often should I cleanse my face?
It is very tempting to cleanse your face every time you feel it's oily. Overdoing it can make your skin produce more oil. Cleansing your face once in the morning and once at night is enough.
Does oily skin go away?
No. you cannot transition from an oily to dry skin. However, you can make your skin less oily by using the best facial cleanser for oily skins.
Why are oily skins prone to breakouts?
Because the excess sebum produced mixes with dead skin cells and gets stuck in your pores.
Conclusion
Controlling your oily skin and making it less greasy and shiny is easy when you use the best cleanser for oily skins twice a day. These cleansers contain ingredients that help to remove excess oil on your skin and clear and cleanse clogged pores to prevent breakouts.
From our review, our favorite cleanser for oily skin is the La Roche-PosayEffaclar purifying foaming gel cleanser. It removes excess oil and shines from your skin while maintaining its PH balance without stripping its essential oils. This cleanser is also alcohol-free and it is suitable for people with sensitive and acne-prone skins.
Recommended Articles:
About Author (Susan R. Orrell)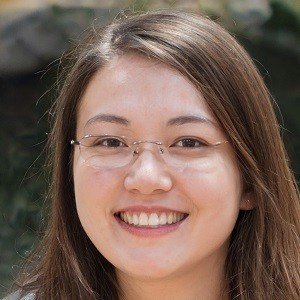 Susan R. Orrell is a well-respected skin care expert and blogger. She has extensive knowledge of skin care products and routines and is dedicated to helping others achieve healthy, radiant skin. Her blog, "The Apex Beauty," is a go-to resource for skincare information, and readers around the world trust her advice. Whether you're looking for tips on how to treat acne, reduce the appearance of fine lines and wrinkles, or maintain healthy skin, the blog has something for everyone.