Do you know that smelling good can boost your self-confidence and increase your perceived attractiveness? Making a good decision in your perfume choice is thus important. Victoria's Secret perfumes for women never disappoint and will impress you. Best known as a lingerie brand, Victoria's secret is a top-seller fragrance brand in the US market since the early 1990s. With over 300 different perfumes in their repertoire, choosing the scent that suits you can be extremely difficult. That is why we have reviewed some of the best ten Victoria's Secret perfumes that are most popular all over the world. Read on.
Our Picks
Top 10 Victoria Secret Perfumes In 2023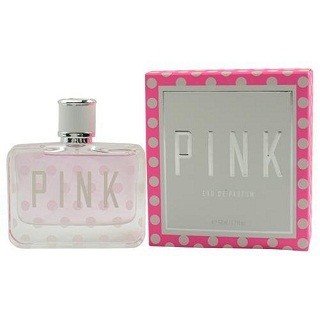 Also known as the original pink and pink 2013, this is a new version of the two and is a nice smelling perfume for any modern women. It has a fruity fragrance that is unforgettable. Its fragrance is a blend of three basic tones that intertwine and intermix in a perfect way to give a breathtaking fragrance.
The three notes include neroli flower, mandarin orange, and peony flowers. This combination gives it a floral scent that is initially sweet on the nose.
Key Features:
Has pleasant fruity notes that smells amazing
Lasts long
Ideal for daily use
Light pleasing fragrance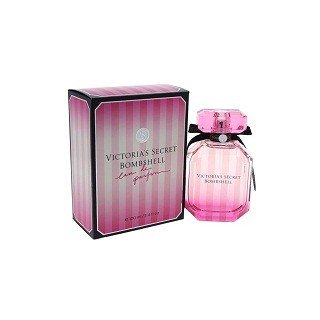 This is one of the best-selling Victoria's Secret perfumes. Bombshell is a floral fruity fragrance that is suitable for all skin types. Its fragrance is a perfect blend of fruits and flowers.
Its notes consist of a blend of purple passion fruit, Shangri- la peony and vanilla orchid that gives a long-lasting fragrance.
This perfume is perfect for any occasion, especially where you have to be very close to other people. Its floral aromas retain a fresh and beachy vibe and it is best worn during the days in spring and fall.
Key Features:
Suitable for all skin types
Long-lasting fragrance
Floral fruity fragrance
Not overpowering scent
Suitable for all ages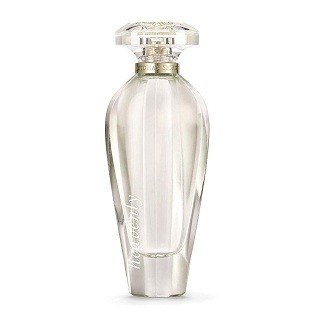 If you love a perfume that has no hint of floral or fruity fragrance, Victoria 's Secret Heavenly Perfume is yours to go perfume. This is another of Victoria's secret bestsellers that is loved by many people. It falls under the warm fragrance category.
Its dominant notes are vanilla, sandalwood, white musk, lotus, white peony, and freesia. The perfume comes with a fabulous bottle with angel wings on the cap and embellished with tiny crystals. Its notes give a heavenly, distinctly musky flavor. It is simply classic and elegant and can be worn for 4 to 5 hours.
Key Features:
Suitable for all year and especially summer
Long-lasting fragrance
Has no floral or fruity fragrance
Comes with a gorgeous bottle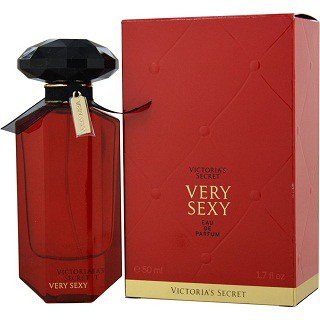 The bar is already set high for a perfume with a name like very sexy. This perfume combines notes of midnight blackberry, clementine, cactus flower, vanilla orchid, white amber, and pimento. This combination gives a vibe that stands for sexy, seductive, bold, spicy, and fearless.
While pepper and clementine dominate the fragrance, you will also smell cappuccino and musk. The perfume is very concentrated and a little goes a long way. It can also be a bit overpowering so it is good to save it for night times and special occasions.
Key Features:
Lasts for 5-6 hours
Ideal for nightwear especially during fall and winter seasons
A strong and spicy fragrance
Very concentrated a little goes a long way
Recommended for romantic use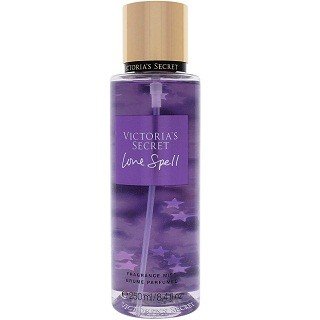 On a warm summer day, you need your body to stay clean, fresh, and with a nice scent. This is what Victoria's Secret fragrance mist; Love Spell gives you. In a traditional sense, a love spell is not a perfume but a body mist that helps you to smell great all day without being overpowering.
This perfume is designed for those young at heart with notes of cherry blossom, peach and white jasmine, middle notes of aloe vera, and base notes of chamomile. It gives you a feeling of wearing flowers on your face all day.
It is perfect for someone who dislikes using perfume or feels like they are too overpowering to wear daily.
Key Features:
Summer friendly
Best alternative if you dislike wearing strong perfume
Mild fragrance
Vibrant, energetic and youthful scent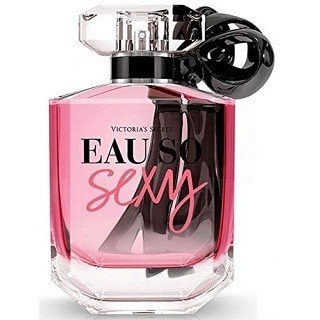 Ever smelled a perfume with a scent of a dessert bar that smells almost edible? This is exactly what Victoria's Secret Eau So Sexy Eau De Parfum gives you. It has a sweet fruity scent that comes from a blend of paradise apple, Chantilly cream, and bergamot.
This is one of the best smelling Victoria secret perfumes and it is sweet on the nose. Its scent is subtle, unique, and unforgettable perfect if you are trying to make a statement.
Its scent lasts 8 hours and more making it perfect for summer wear. Its fragrance will linger on throughout the day coming off as clean, fresh, and beautiful.
Key Features:
Lasts 8 hours
Best suited for summer wear
A sweet and sexy fragrance
Super long-lasting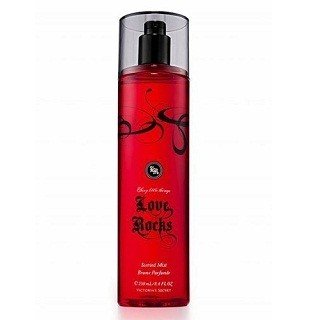 With beautiful floral scents, love rocks from Victoria's secret are available as a perfume and as a body mist in limited stores. This is where wild meets class with undertones of violet, vanilla, peony, and bergamot.
This gives it a sweet fragrance that is not overpowering perfume comes in a beautiful zany blood-red bottle that is hard to resist.
Its floral scent has a hint of leather and musk in it suitable for women who love strong masculine scents. Since its scent is not overpowering it is suitable to rock this perfume on a casual day out.
Key Features:
Sweet notes that are not too overpowering
Floral musky scent
Long-lasting fragrance
Available in both perfume and body mist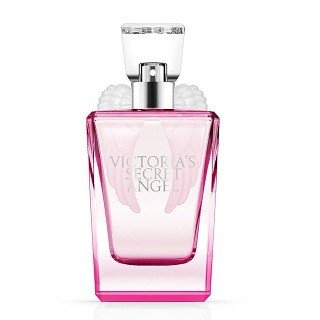 Victoria's Secret Angel Eau De Parfum offers a floral fruity fragrance for today's women. It contains sparkling tones of sheer violet, plum, and amber that gives is a sweet floral fragrance.
The perfume has no strong and overpowering scent making it perfect to wear for all occasions whether you are going to the office, in a meeting, event, or the beach.
The good thing is that it lasts for 7-8 hours meaning it will last long enough for an office day. The perfume is more feminine and delicate and the scent offers moderate sillage with decent longevity.
Key Features:
Best suited for summer and spring seasons
Lasts 7-8 hours
Sweet floral fragrance
No overpowering scents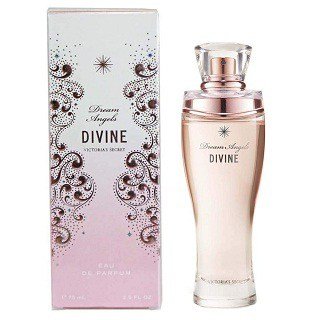 If you are looking for a perfume for casual wear, then Victoria secrets offer Dream Angels Divine Eau De Parfum Spray. This is a nice-smelling perfume whose notes are a blend of amber, musk, sandalwood, cyclamen, and jasmine.
All these combinations produce a good daytime scent that is suitable for spring and summer seasons. With both floral and earthier notes, the perfume maintains an even composition throughout. You can wear the perfume for long-lasting 7 to 8 hours. It is a favorite choice for young women and girls.
Key Features:
Long-lasting fragrance
Suitable for summer and spring seasons
Sweet floral scents
Musky florals scent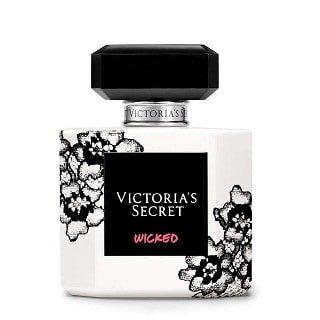 Most Victoria secret perfumes have predominating floral and fruity scents. Victoria's Secret Wicked Eau de Parfum Perfume is different. Its notes include black sugar, Tahitian vanilla, and freesia and have one of the sweetest fragrances.
If you are looking for a perfume that is not too floral nor too fruity, Victoria's secret wicked should be your choice. The perfume is suitable for use by everyone and it is best to wear it during the fall. Winter and romantic evenings.
Key Features:
Long-lasting
Sweet fragrance
Has no floral or fruit scents
Can be worn by everyone
How To Choose The Right Victoria Secret Perfume?
With so many perfumes and cologne available in the market, choosing one that suits you can be a daunting task. Follow this guide and you will be in a chance to buy a perfume that you love.
Know the Fragrance wheel
Understanding the fragrance wheel can help you sort the different fragrances and you settle for the most suitable. A fragrance wheel sorts perfume notes into four different categories. They include; woody, floral, fresh, and oriental.
These categories are further subdivided into smaller classifications like fruity, floral, aromatic, dry woods, etc. A fragrance wheel will help you decide which fragrance notes you like best. Therefore, you will look for perfumes that emphasize on these notes and select the most suitable.
Choose the right fragrance type
Most people will classify any scent as a perfume. What you don't know is that there are different types of fragrance and each one has different strengths and longevity. There is a difference between perfume, sprays, and cologne.
Some are strongly designed to last all day while others are light and will only last for a short time. Knowing the type of fragrance will help you select the right perfume.
Frequently Asked Questions
How long do Victoria Secret perfumes last?
Every perfume from Victoria's secret has different longevity. However, the average wear for most fragrances is 5-6 hours.
What is the right way to apply perfume?
Avoid rubbing your perfume and instead spray it. This is because friction caused when rubbing can dissipate the scent.
Only apply perfume after showing and moisturizing your skin. This makes your skin absorb the skin better and retains the perfume.
Which is the best area to apply perfume?
Perfumes tend to stick better on oily areas. Apply it on your neck, top of ears, inner elbow, behind knees, and other oily areas.
Conclusion
The smell is a very strong sense that creates memories and connects with our emotions. Wearing a distinctive fragrance expresses yourself beyond visual appearance. A nice perfume will elevate your self-confidence and attractiveness.
Our best recommendation is the Victoria's Secret Bombshell Eau de Parfum Spray for Women from our review of the best Victoria's secret perfumes for women.
It is suitable for all skin types, has a sweet floral-fruity scent that is not overpowering and lasts for long. No matter your fragrance preference, you should get a suitable perfume from this list.
Recommended Articles:
About Author (Susan R. Orrell)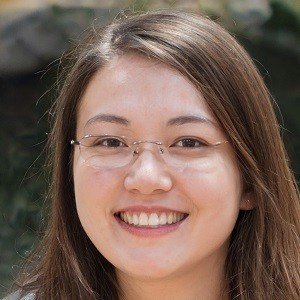 Susan R. Orrell is a well-respected skin care expert and blogger. She has extensive knowledge of skin care products and routines and is dedicated to helping others achieve healthy, radiant skin. Her blog, "The Apex Beauty," is a go-to resource for skincare information, and readers around the world trust her advice. Whether you're looking for tips on how to treat acne, reduce the appearance of fine lines and wrinkles, or maintain healthy skin, the blog has something for everyone.