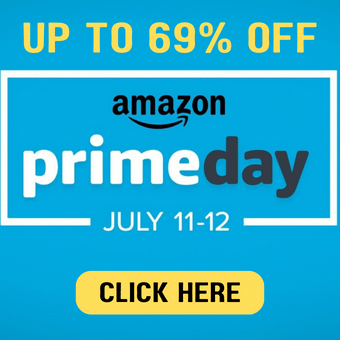 Did you know that after the age of 20, you lose 1% of collagen every year? This slows down your skin's ability to stay plump and supple and causes signs of premature aging like fine lines and wrinkles. Adding the best collagen creams to your skincare arsenal can help you retain a youthful look. Collagen is the main component of your skin. It is the most abundant protein in your body, and it provides strength, and volume and gives skin its structure. The protein responsible for providing you with a youthful glow keeps your skin supple, firm, and radiant.
When there is less collagen production in your body, your skin becomes dull with fine lines and wrinkles. Collagen creams can stimulate collagen production in your body and keep your skin hydrated, preventing the signs of premature aging.
Here is a list of the top collagen creams that you should try.
Our Top Picks
10 Best Collagen Creams Of 2023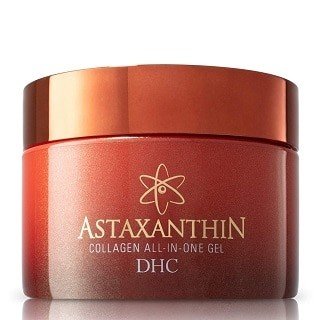 With DHC Astaxanthin Collagen All-in-One Gel, you can tone, hydrate, and brighten your skin. This is a lightweight, fast-absorbing formula that absorbs deeply to moisturize and nourish the skin. It is enriched with astaxanthin, an antioxidant that is 6000 times more powerful than vitamin C.
It also contains hyaluronic acid that moisturizes the skin and replenishes the skin's natural moisture barrier. This age-defying cream contains collagen to increase the elasticity of your skin and make it firm. The formula can be used both day and night.
Key Features:
Ideal for all skin types
Lightweight
Fast-absorbing
Brightens the skin
Maintains skin's elasticity
Has hyaluronic acid that hydrates the skin
This is an anti-aging ultra-light gel-cream that quenches thirsty skin and increases its hydration for up to 248% in an hour. It is formulated with powerful pro-collagen marine algae and plant-based ingredients like chlorella, Padina pavonica, and ginkgo Biloba extracts that reduce wrinkles' appearance and fine lines and give a youthful glow to your skin.
Overtime use of this cream on your skin improves your skin's look of firmness and elasticity, revealing a smooth and rejuvenated complexion. This cream has been clinically proven to reduce the depth of wrinkles and improve skin firmness and hydration in 15 days.
Key Features:
Suitable for all skin types
Enriched with plant-based extracts
Gives a youthful glow
Hydrates skin
Improves skin firmness
Reduce the depth of wrinkles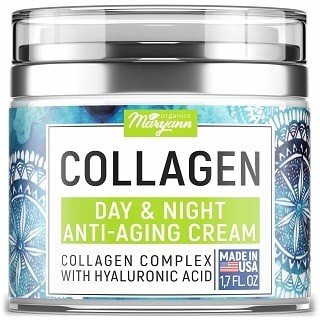 This is an advanced collagen cream with anti-aging, firming, and hydrating benefits. The cream supports cell renewal and has hyaluronic acid that hydrates the skin and boosts its elasticity and firmness, increasing skin radiance.
This is a non-greasy formula that offers deep hydration, smoothing fine lines and wrinkles, reducing premature aging signs. It is enriched with aloe vera, vitamin C, and citric acid combined with collagen that enhances an anti-wrinkle effect, nourishes, and restores natural water balance to reveal a younger looking face.
Key Features:
Hydrates skin
Reduce signs of premature aging
Suitable for all skin types
Boost skin elasticity and firmness
If your skin is dry, dull, and aging, look no further and use the Dr. Dennis Gross C + Collagen Deep Cream. This is a luxurious cream that is powered with 3-0 vitamin C technology and collagen amino acids. It hydrates deeply, smoothens the skin, and brightens your complexion.
This cream offers long-lasting hydration that makes your skin supple and leaves it with a dewy glow. The cream reduces fine lines, wrinkles, age spots, and other signs of aging. With a blend of natural oils, when applied to the skin, it prevents moisture loss.
Key Features:
Has collagen amino acids
Brightens your complexion
Reduces aging signs
Hydrates deeply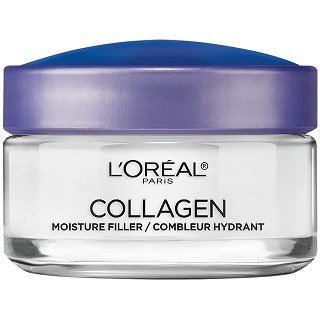 This is a daily face cream moisturizer that provides your skin with enough hydration to fill in the appearance of fine lines and wrinkles. It restores the moisture of the skin to achieve smoother and plumper skin. The formula is lightweight and non-greasy that absorbs quickly without leaving a sticky feel on your skin.
It provides moisture and hydration to all skin types leaving nourished, moisturized, younger-looking skin. In one week of using this cream, your skin feels smoother, and by the time you are hitting one month, your fine lines and wrinkles will appear more filled.
Key Features:
Fills in fine lines and wrinkles
Restores skin cushion and bounce
Intense hydration
Smooths wrinkles
Lightweight, non-greasy formula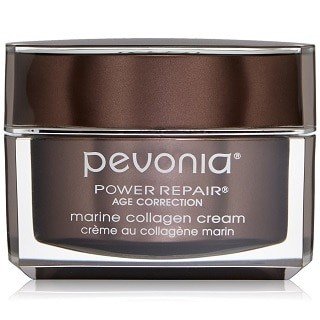 This is a potent age-corrector cream that is rich with marine collagen that slows down the aging process. The cream infuses moisture, plumps, and fills in fine lines for more radiant and smooth skin. It has a healthy dose of hyaluronic acid, which moisturizes the skin to the maximum.
This improves skin elasticity and increases its firmness, which reduces the appearance of fine lines and wrinkles. If your skin is dry or dehydrated, this is a great choice that will moisturize your skin.
Key Features:
Protects the skin against UV damage
Suitable for dry and dehydrated skin
Slows down the aging process
Deep moisturizing benefits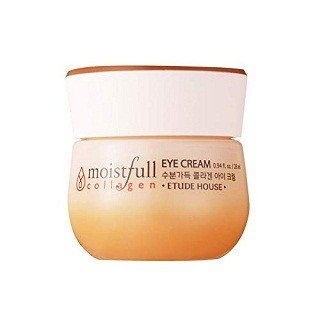 This collagen cream is formulated with 63.4% super collagen water that is easily and softly absorbed into your skin, leaving the skin hydrated and feeling like jelly. The collagen water offers abundant moisture and creates a gelatinous looking skin.
The cream has a watery gel texture that is easily absorbed into the skin to deliver moisture. The active ingredients in this cream include aqua stream complex, super collagen water, and baobab oil, all that offer enough hydration to increase skin firmness and suppleness.
Key Features:
Suitable for acne-prone skin
Absorbs quickly into the skin
Offers deep hydration
Skin gloss lasts 12 hours after application
This is a full-face tightening cream formulated with a blend of ingredients that work in harmony to moisturize and firm dry and mature skin. The cream is enriched with fruit extract like olive fruit oil, a rich antioxidant that protects the skin.
It also has a sweet almond extract that offers soothing benefits as it firms the skin and shea butter that softens the skin and maintains its moisture. Its blend of ingredients moisturizes, soothes, and smooths the skin. This cream is suitable for dry skin and on other skin that is exhibiting signs of aging.
Key Features:
Suitable for dry skin
Moisturizes and firms' skin
Soothes and smoothen the skin
Antioxidant-rich cream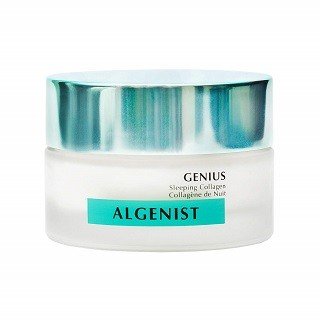 This is a buttery sleeping cream formulated with collagen amino acids, ceramides, and algae that provides intense nourishment and more radiant skin.
It has a rich concentration of plant-based collagen that strengthens and conditions the skin to improve its texture and elasticity. The cream is enriched with alguronic acid derived from algae and helps minimize the appearance of wrinkles.
Key Features:
Hydrates skin
Minimizes the appearance of wrinkles and fine lines
Improves skin elasticity
Delivers a more supple, dewy, and radiant skin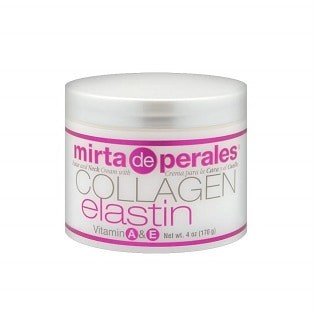 This is an anti-aging cream that is formulated with collagen and helps to regenerate skin firmness and elasticity. It is safe for all skin types, even the most sensitive skin. If expression lines bother you, this cream will smoothen those expression lines and fill in wrinkles. Overtime use of this cream makes your skin appear younger and brighter.
Key Features:
Hydrates skin
Regenerate skin firmness and elasticity
Smoothens expression lines
Makers your skin to appear younger and bright
How To Pick The Right Collagen Cream?
Type of your skin
Knowing your skin type will help you identify its need and choose collagen cream to benefit your skin. If your skin is dry, you need collagen creams that offer deep hydration.
This will boost your skin's elasticity and firmness and reduce the appearance of fine lines and wrinkles. For dry skin, check for hyaluronic acid ingredients in a collagen ream as it offers ample moisture to your skin.
Ingredients
The ingredients of any skincare products are essential to consider before settling for a particular product. This will help you if you have sensitive skin to avoid products with specific ingredients that irritate.
Don't just look for a cream that is infused with collagen. Some products have added ingredients like aloe vera and plant extracts that offer added benefits like hydrating and soothing the skin.
Marine Collagen
If possible, go for collagen cream that claims to sue marine collagen. This is superior collagen and one of the purest and safest extracted from fish. It quickly gets absorbed into your skin because it has 90% bioavailability and penetrates deeply to keep your skin tight and wrinkle-free.
Absorbability
When buying collagen cream, it's good to consider its absorbability capabilities. Always choose a lightweight formula and it is absorbed quickly into your skin to reap all collagen cream benefits. A lightweight formula will not also clog your pores.
Best Way To Apply Collagen Creams
Wash/cleanse your face and lightly pat dry it. This will remove dirt, excess oil, and impurities that may hinder the cream's effectiveness and penetration in your skin.
Apply a generous amount of collagen cream all over your face and neck. Apply in an upward motion stoke using your fingers to avoid sagging your skin.
Stress more on the areas that have visible aging signs. These include the areas with expression fine lines and wrinkles. Also, remember to apply the cream around the eye areas that have age spots.
Allow the cream to be completely absorbed in the skin.
Frequently Asked Questions
Do collagen creams work?
Collagen creams work by promoting more healthy and youthful-looking skin. They are formulated with moisturizing ingredients that help hydrate your skin, improve skin suppleness and elasticity. This reduces the appearance of fine lines and wrinkles and gives more radiant skin.
Why is collagen essential for my skin?
Collagen is what protects your skin from sagging. It gives your skin that plump, firm, youthful look and reduces signs of aging and dryness.
Does applying collagen topically increase collagen in my skin?
According to research, applying collagen topically on your skin does not increase the collagen production on your skin. Instead, it moisturizes the skin, which makes your skin supple and firm to defy aging signs.
Conclusion
The clock is always ticking, and if you want to remain forever youthful, it's high time you start using collagen creams. These are formulas with moisturizing benefits that hydrate your skin deeply to make it plump, firm and increase its elasticity.
This fills in wrinkles and fine lines, smoothing your skin and giving it a dewy, radiant glow. From our list of the best collagen creams, our favorite formula is the ELEMIS Pro-Collagen Marine Cream.
This anti-aging cream hydrates skin, improves skin firmness, and reduces the depth of wrinkles. It is enriched with plant-based extracts and has marine collagen absorbed easily and deeply into the skin. It gives a youthful glow, and it is suitable for all skin types.
Recommended Articles:
About Author (Susan R. Orrell)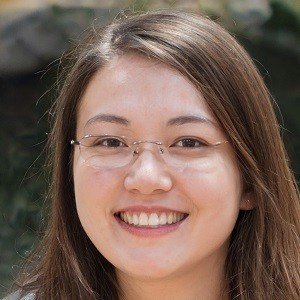 Susan R. Orrell is a well-respected skin care expert and blogger. She has extensive knowledge of skin care products and routines and is dedicated to helping others achieve healthy, radiant skin. Her blog, "The Apex Beauty," is a go-to resource for skincare information, and readers around the world trust her advice. Whether you're looking for tips on how to treat acne, reduce the appearance of fine lines and wrinkles, or maintain healthy skin, the blog has something for everyone.