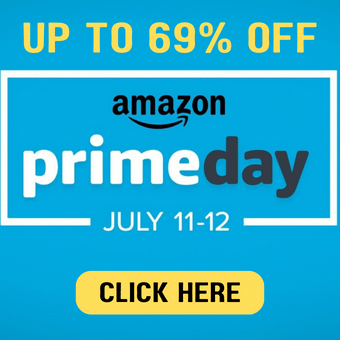 Do you prefer your brows fluffy, arched, or thin? The key to beautiful brows is having a good pair of tweezers at your disposal. Whether you want to shape your eyebrows or pluck fine facial hair or remove a splinter or ingrown hair, the right pair of tweezers will make the job quick and less painful. If you like your brows threaded or waxed at a salon, tweezers are perfect for getting rid of pesky stray hairs in between salon appointments, and they will not strain your beauty budget.
With so many different types of tweezers in the market of all kinds of shapes, knowing the best tweezers for eyebrows can be challenging. Here is a list of some of the most effective tweezers for plucking and shaping your brows.
Our Top Picks
10 Best Tweezers For Eyebrows
This is an award-winning slant tweezer and one that is consistently praised by beauty experts for its precision. It features perfectly aligned, hand-filed tips close evenly and firmly to remove hair from the root and grabs even the superfine eyebrow hairs with ease.
These tweezers are sharp, compact, and easy to grip without feeling stiff. Its angled tip allows you to pick up the finest of hairs without breaking them off with the smoothest precision.
Key Features:
Excellent fine tips
Durable
Easy to use
Removes the finest and smallest hairs
Travel-friendly
This is an all-purpose tweezer perfect for shaping eyebrows and removing both facial and body hairs. The tweezers are made of ultra-high-quality stainless steel and feature a slanted tip. This is an excellent choice for removing stray hairs around your brows.
These tweezers deliver the highest precision level and get the most delicate eyebrow hairs with so much ease. They have a good grip that helps you to shape your eyebrows and pluck pesky hairs with ease.
Key Features:
Made of high quality durable stainless steel
Deliver the highest level of precision
Easy to use with a good grip
All-purpose tweezer
This is one of the best eyebrow tweezers in the market. It features a sharp slanted tip that has calibrated tension, which makes plucking of hairs effortless. The tweezers are easy to hold and are perfectly aligned to grasp single hairs, even the finest and smallest and inch of every thickness.
Made of stainless-steel slant tip design, this tweezer offers a quality that lasts a lifetime and is super easy to clean. You can now say goodbye to those pesky stray hairs with this precision tweezer.
Key Features:
Durable and easy to clean
Easy to hold
Grasp the finest and smallest hairs
Features a slanted tip
If you are on a budget and looking for a high-quality, durable tweezer, Revlon Expert Slant Tip Tweezer should be your pick. The tweezer is flawlessly aligned with a slanted tip for accurate and precise plucking.
The tweezer features a matte finish so that your fingers won't slip or slide while using them. It has the perfect tension for optimal control and to meet all your tweezing needs. The tip is made with quality stainless steel for durability and lasting performance.
Key Features:
Matte finish for a non-slip grip
Perfectly aligned slant-tip
Durable
Very affordable
This is a multi-function four-in-one set that contains a pair of classic, slant, pointed, and pointed slant tweezers. With four different shaped tweezers to choose from, this is a perfect choice to handle various jobs like shaping your eyebrows, removing ingrown hair, blackhead, and facial hairs.
The pointed tweezers are sharp and are great for removing ingrown hair and thick short stubborn hair. The slant-ted tweezers are great for removing hair on larger areas of your face. The pointed slant tweezers are used for precision work, and the classic tweezers are for broader application purposes.
Key Features:
Packed with a black leather case for easy storage of the tweezers
Comes with four different shaped tweezers
Ideal for travel or a gift
Highly durable
Shape your eyebrows with professional precision with Zizzili Basics Slant Tweezers Eyebrow Shaping. It helps to remove unwanted facial hairs at the root, chin hairs, ingrown hairs, and splinters.
It is made with surgical-grade stainless steel and has precision aligned tips with calibrated arm tension for flexible and maximum control to tweeze. Its high-quality material gives you the ease of cleaning and sterilizing to keep dirt and germs at bay. The stainless steel is hypoallergenic and thus suitable to use for people with sensitive skin.
Key Features:
Suitable for sensitive skin
Easy to clean
Durable surgical-stainless steel
Precision aligned tips
Made with ultra-strong grip and 100% precision, Lagure Slant Tweezers for Shaping Eyebrows removes the smallest hairs to the roots and flawlessly shapes your eyebrows. The tweezers are made of the finest premium surgical grade stainless steel that is highly durable and easy to clean.
It comes in a sleek design, and it is lightweight, which makes it very easy to use. This tweezer comes with a free exclusive tweezer guide to help you shape your eyebrows perfectly like an expert. Its slanted tip allows you to find the correct angle to grab the base of the smallest hairs.
Key Features:
Durable and easy to clean
Grooms and shapes eyebrows
Removes facial hairs
Sleek design
Lightweight
For flawless brows, use Coco's Closet Tweezers for Eyebrows. It is meticulously aligned and easy to use, which makes brow-shaping super precise. It is ideal for removing stubborn in-grown hairs, splinters, and facial hairs.
The tweezer comes with a silicon rubber that is comfortable to hold and non-slip. Its wider grip allows you to maintain optimal control and enhances a safer and more precise tweezing experience. Its smart design grabs tiny hair grooming eyebrows safely and removes unwanted facial and body hairs.
Key Features:
Made of sturdy stainless steel
Removes hairs at the roots
Reduces rapid hair growth time
Non-slip silicon rubber
This is a 4-piece tweezer set that features flat, angled, pointed, and slant tweezers to meet various hair plucking needs. It is made of stainless steel that offers long term performance since it is durable. The tweezers come in a leather package for easier storage and carrying. The stainless steel is easy to clean and helps you keep your tweezers free of germs and dirt.
Key Features:
Easy to clean
Durable stainless-steel material
Packed in a leather pouch for easy carriage and storage
Set of 4 differently shaped tweezers
This is one of the best eyebrow tweezers set that features six pieces useful for eyebrow grooming. The set comprises four different eyebrow precision tweezers, one eyebrow scissor, and one eyebrow brush. This kit meets all your eyebrow shaping needs.
The tweezers and scissors are made of surgical stainless steel that is durable, rust-proof, causes no irritation and is easy to clean. The precision tweezers' tips are perfectly aligned to meet from edge to edge to grip the thickest, most delicate, and ingrown hairs. The perfectly calibrated tension allows you to be in total control of the tweezers while plucking the hairs.
Key Features:
Features a set of 4 precision tweezers, a brush, and eyebrow scissors
Easy to sanitize
Durable
Easy to use
How To Pick The Right Tweezer For Eyebrow?
The shape of the tweezer
Tweezers come in different shapes, and each shape does a different job.
Pointed tip tweezers
These are suitable to remove ingrown hairs, tiny and fine hairs, hair stubble, and splinters. They have a fine tip that gives your precise control to pluck or remove the unwanted target and isolate specific strands.
Slant tweezers
These are the most popular tweezers and offer more flexibility in removing unwanted and stay hairs. The slanted tweezer has two edges, a pointed one and a straight one for a variety of uses.
Straight/Flat tip tweezers
These are suitable for pulling large amounts of hair.
Round tip tweezers
This is great for removing coarse hair. They don't need to be sharpened and are good to start with if you are new to plucking hair.
The material
Your tweezers should be made of strong stainless-steel metal. This rust-proof material is easy to clean, and it is durable, meaning you don't have to replace your tweezers often. The metal is also suitable for the skin and guards against any skin infection.
The finish
It would be best if you had a tweezer with a non-slip finish to prevent your fingers from slipping down the handle and losing grip of hair while plucking. Choose a tweezer that is comfortable to hold so that you can groom your eyebrows effortlessly.
Features
A quality tweezer should have lots of tension so that when you press the tips together, they bounce back to position quickly and with some force to pluck the hairs easily. Also, ensure the tweezers have no space in the middle when you press the tips together.
This will allow you to grab tiny thin hairs, and if there is space in between, your tweezer will not be effective. Also, consider the packaging for easier storage and carrying of the tweezers.
Quick Tips To Tweeze Your Eyebrows Perfectly
Prep your skin
Start by having a warm water shower so that your skin is soft and the pores are opened up. Alternatively, you can dab your face with a cloth soaked in warm water.
Prep the tweezers
Prepping your tweezers can help to reduce the pain. Store them in the freezer, and this will dump the pain while using them. The other alternative is to use some ice before or after plucking to keep pain under control. Also, remember always to use sharp, good quality tweezers, and this will reduce the pain.
Brush your brows upwards and trim the extras
Use a spiral brush to sweep your brows upward gently. Using eyebrow scissors, trim the extra hairs to enhance equal proportions.
Pluck the hairs
With one swift, grab the hair right from the root and pluck it. The quicker you do it, the less painful it will be. Always tweeze in the direction of hair growth and do not over pluck.
Frequently Asked Questions
How do you prepare your eyebrows for plucking?
Plucking will be less painful once you have opened up your hair follicles with warm water. Hold a wet washcloth that is soaked in warm water along your brows and let it sit for two minutes. That is if you have no time to take a warm shower.
Is plucking hair terrible?
Not at all. It prevents your hair from growing up to six weeks, which gives you more control than waxing.
Does tweezing eyebrows hurt?
Since it entails plucking hair attached to the skin with nerves and sensory receptors, it is painful. However, you can reduce the pain by prepping your skin, use the right tweezers that are sharp, use ice, and pluck the hair quickly. All these tips will ease the pain.
Conclusion
Investing in good tweezers will keep your brow grooming game higher. You can perfectly remove pesky hairs and shape your eyebrows at the comfort of your home and save a few bucks you would use at the salon. From our review of the best tweezers for eyebrows, our most recommended is the MAYKI Eyebrow Tweezers Kit for Women/Men.
It comes with a set of four different eyebrow precision tweezers, one eyebrow scissor, and one eyebrow brush. This kit meets all your eyebrow shaping needs. The tweezers and scissors are made of surgical stainless steel that is durable, rust-proof, and easy to clean.
Recommended Articles:
About Author (Nina J. Erickson)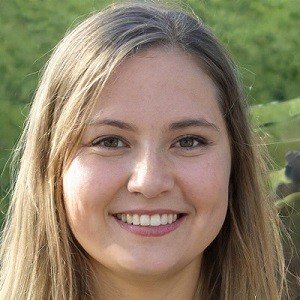 Nina J. Erickson is a makeup blog author who writes about the latest trends and techniques in beauty. With a passion for all things makeup, Nina shares her insights and expertise with her readers, helping them achieve their desired looks and feel confident in their skin. Whether she's reviewing the newest products or offering step-by-step guides, TheApexBeauty's blog is a go-to resource for anyone interested in makeup.