Does your makeup vanish within an hour or two after spending enough time applying it to your face? If yes, that should not be the case. Or are you using the wrong products? Everyone's wish is to have their makeup last enough hours to get them throughout without the need to redo it. The solution is to use the best drugstore setting powder to keep your foundation and concealer in place. Setting powder ensures that you have a long-lasting flawless complexion because it is the final touch you need in your makeup to hold it in place. It also helps prevent your makeup from rubbing off your face creating a smudged look and also reducing shine.
Our Picks
10 Best Drugstore Setting Powders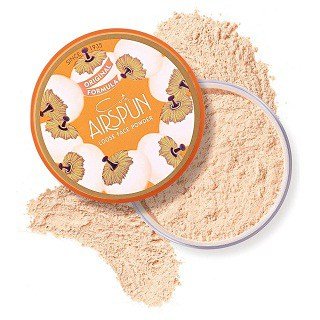 Since 1935 to date, Coty Airspun faces powder has been in the market withstanding the test of time and an indication it's one of the best drugstore setting powders. The ultra-smooth loose-setting powder is blended with air, which gives it a very lightweight finish leaving flawless skin. The powder provides full coverage that conceals lines, wrinkles, spots, and blemishes, leaving a flawless, lightweight finish. Also, it is packed in a jumbo container that holds more than double the amount of other powders saving you money.
Key Features
Original generous packaging with more powder
Includes several tinted shades
Exceptionally milled setting powder
Best lightweight powder
Translucent shade
Pros
Extra coverage
Smoother, softer look
Lightweight
Long-lasting
Flawless finish
Naturally neutral
Cons
Physicians Formula Powder Palette Color Corrective Powders come in a pressed powder form that gives a soft, even natural complexion. The good thing is that it can be worn alone without makeup to conceal your skin imperfections or even applied over your makeup to even your skin tone. Its translucent form means that you can use it in both the summer and fall seasons. Compared to other beauty products; this setting powder is made with ingredients that are not harsh to your skin and eyes.
Key Features
Dermatologist approved
Safe for sensitive skin and eyes
Fragrance-free
Can be worn alone
Pros
Natural-looking coverage
Long-wearing
Right color combination
Best for sensitive skin
Without a harsh monotone cast
Fragrance-free
Oil-free
Cons
Tones may be too dark for some
Revlon Company is one of the best drugstore pressed powder and cosmetic products in the world, and so their color stay pressed powder is also the best. Over the years, their iconic products continue to get a large share of the market. Their setting powder is all-day wear because it lasts up to 16 hours without drying up or caking. This enhances an all-day flawless complexion. Additionally, the powder is very lightweight, which gives you a comfortable feel and an even tone of your skin. Also, it does not clog your pores.
Key Features
Comes in 14 shades
Lasts up to 16 hours
Ultra-fine and lightweight
Non-irritating
Oil-free to minimize shine
Pros
All-day flawless finish
Full buildable coverage
Fresh look and comfortable feel
16-hour long-wear formula
Ultra-Fine
Lightweight
Oil-free
Cons
Packaging could be more durable
If your skin is sensitive, then Neutrogena Mineral Sheers Lightweight Loose Powder is your to-go setting powder. Specially formulated for sensitive skin, it is made with minerals that are naturally derived with additional vitamins A, C, and E. The setting powder helps you to achieve a natural look with a flawless finish. The powder is fit for sensitive skin, and it is medically proven to reduce skin redness, which improves skin clarity and texture. The powder comes in a variety of 8 natural-looking shades that make it suitable for different skin tones.
Key Features
8 natural-looking shades
Breathable coverage for sensitive skin
Suitable for sensitive skin
Fragrance and dye-free
Contains vitamins A, C, and E
Pros
Flawless finish
Enhance skin clarity
Reduces the appearance of redness
Lightweight
Fragrance-free makeup formula
Suitable for all skin types
Cons
If you are looking for a setting powder to use on the go, then Covergirl professional loose finishing powder is your ideal product. The powder is finely milled, which makes it lightweight, leaving a fluffy feeling on your skin. Its perfect finishing touch feels like a soft velvet that helps in the evening your skin tone and texture in and zaps any shine. It comes with a soft applicator that makes it easy to use on the go. It blends seamlessly with your foundation.
Key Features
Stops oily shine
No clogged pores
Perfect matte finish
Comes in 3 shades
Gentle for sensitive skin
Pros
Smooth finish
Buildable coverage
Create your dream look
Small compact
Won't clog pores
Lightweight
Cruelty-free
Cons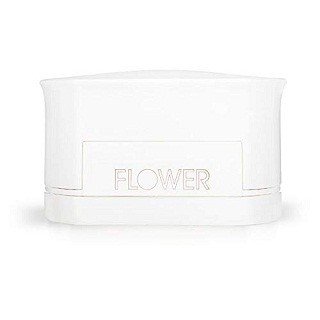 Flower Beauty Miracle Glow Satin Finishing Powder by Drew Barrymore is a setting powder with a pure matte finish. You can wear the powder over the makeup to complete your look or even wear it solo to zap the shine and brush spores. The powder is pounded finely, which prevents it from flaking, creasing, or separating. Its stunning packaging comes with a puff applicator that makes it easy to apply the powder anytime, anywhere. That is your setting powder if you want to minimize shine and brush spores all day.
Key Features
Puff applicator for easy usage
Spectacular package
No creasing, flaking, or separating
Flattering soft finish
True matte finish
Pros
Satin makeup finishing
Oil absorbing formula
Ambient glow
Flawless all day long
Lightweight
Cruelty-free
Cons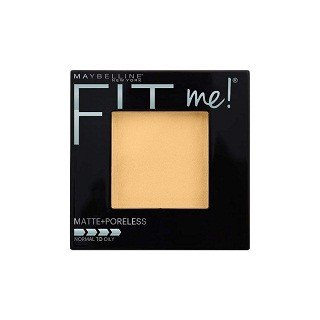 Maybelline Fit Me Matte + Poreless Pressed Powder is your ideal finishing powder if you always let down the oily-prone areas in your face. The formula is rich with minerals that soak up shine leaving a matte finish. The powder keeps shine at bay and puts your foundation in place, making it last for hours. It is available in 8 different shades that make it suitable for different skin tones. The powder is crushed in fine pieces that are very silky to the touch.
Key Features
Keeps shine at bay
Best for oily skin
Comes in 8 different shades
Controls shine for hours
Lightweight
Pros
Natural, poreless-looking finish
Mineral-based
Long-lasting
Full coverage
Does not clog pores
Oil-free
Ideal for normal to oily skin
Cons
It is made with 100% pure silica minerals NYX Cosmetics Studio Finishing Powder is designed to provide a perfect face beat by reducing the appearance of large pores and lines. It gives a filter-like effect on your skin, leaving it glowing and luminous. The finishing powder seals your foundation in place, and its translucent form works for all skin types. The NYX setting powder is as good as the high-end brands that blur the pores' look and give your face a soft matte finish.
Key Features
Great for photoshoot
Suitable for all skin types
Available in 15 shades
Offers filter-like effect
Pros
Blurred matte finish
100% pure mineral silica
Sheer coverage
Cruelty-free
Works on all skin tones
Cons
Probably not best for mature skin
If you are looking for an everyday setting powder, then you should be comfortable with e.l.f. High Definition Loose Face Powder. It provides a high-definition coverage that hides blemishes, and wrinkles and fills fine lines to conceal imperfections for a flawless complexion. It is perfect for oily skin since it holds your makeup without showing signs of caking and dampening. You can also wear it alone to reduce the shine on your face. The powder comes in three universal shades that make it suitable for all skin types.
Key Features
Lightweight and long-lasting
High definition coverage
Best daily wear powder
Universal shade range
Pros
Loose, light-as-air formula
Creates a soft focus effect
Radiant finish
Lightweight
Long-lasting
100% vegan and cruelty-free
For all skin types
Cons
Rimmel London Match Perfection Loose Powder is a smooth powder that makes a flawless natural look. Despite its lightweight, the setting powder is buildable without feeling like it's caked on. It offers quality coverage to minimize the appearance of large pores and blemishes with a flawless matte finish. The powder is long-lasting and wears for up to 8 hours. It works great for sensitive skin and has an extensive shade range to fit all skin types with no fragrance or oil.
Key Features
Wide shade range
Lasts up to 8 hours
Lightweight
Dermatologically approved
Works for all skin types
Pros
Natural looking finish
Smooth & soft face powder
Wears up to 8 hours
Dermatologically tested
Lightweight
Cons
How To Choose The Best Drugstore Setting Powder?
Setting powder is used to help put a foundation in place for a long, hide imperfections and fine lines, and keep shine at bay. The powder comes in two forms loose or pressed. Choose one depending on what you want to achieve. The loose powder feels lighter on your skin and gives a uniform smooth coating on your skin. The pressed/ compact powder is denser than the loose powder and will start caking when applied too much. Pressed powder is ideal for doing quick touch-ups to conceal imperfections on your face. If your skin is oily, it is advisable to select a translucent powder since it reduces shine. Setting face powder can be applied to your foundation to lock it in place and make it last long without the need to replace it.
While using it with your makeup, ensure you apply it while your makeup is still wet and press the powder into your skin. This will prevent your foundation from streaking all over and help it set better. Setting powder can also be applied solo without the foundation to prevent shine and even conceal fine lines. While applying your setting powder, use a small brush or a makeup puff to apply the powder easily and press it into your skin.
Conclusion
The secret to keeping your makeup in place all day and staying shine-free is by using the best drugstore setting powder. Forget about redoing your makeup now and then by locking up your makeup with a setting powder. For a naturally flawless finish, select a shade that matches your foundation. With many brands selling setting powder, it is confusing to choose one that matches your skin. We highly recommend Coty Airspun Face Powder because it has passed the test of time since 1935, it is packed in a generous amount where you get value for your money, and is lightweight.
About Author (Nina J. Erickson)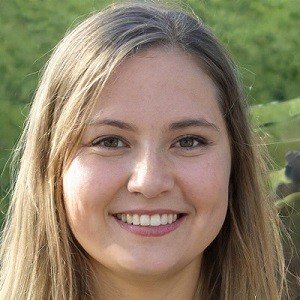 Nina J. Erickson is a makeup blog author who writes about the latest trends and techniques in beauty. With a passion for all things makeup, Nina shares her insights and expertise with her readers, helping them achieve their desired looks and feel confident in their skin. Whether she's reviewing the newest products or offering step-by-step guides, TheApexBeauty's blog is a go-to resource for anyone interested in makeup.