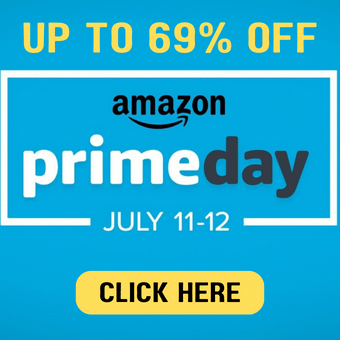 Do you have gray hair that you are not ready to embrace and stick with? Most people feel like gray hair makes them look older than they are. But gray hair is not necessarily a sign of aging. It can come early in your life because of your genes, regular bleaching of your hair, and having a vitamin B12 deficiency. After discovering their first few gray hairs, most people run to the drugstore to buy dye that matches their natural hair color to hide the grays. Today, many hair care products offer a solution for gray hair. Some of these products may have chemicals that can damage your tresses. 
The best and safest way to cover gray hair is by using the best hair color that promises to minimize hair damage and nourish your hair. Here is a list of the best hair colors to cover gray and make your hair look natural. Read on.
Our Top Picks
10 Best Hair Colors to Cover Gray In 2023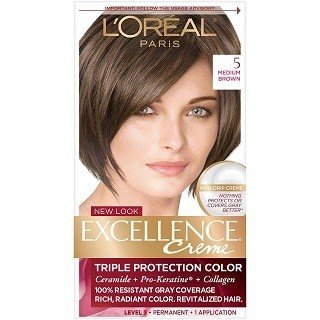 This is a permanent hair color that offers 100% gray hair coverage. The formula has a super-rich radiant color to cover your gray hair entirely from root to tip. It is available in 38 shades, and you are pretty sure to get a shade that matches your natural hair color.
It offers triple protection as it is infused with ceramide, pr0-keratin complex, and collagen to protect your hair before, during, and after coloring.
Key Features:
Blends well with natural hair
100% gray coverage
Rich radiant color
Non-drip cream formula
In as little as five minutes, your gray hair can disappear using Revlon Root Erase Permanent Hair Color. This is the best color to cover gray hair. It is a permanent hair dye that seamlessly blends with leading shades, even salon color-treated hair, and offers 100% gray coverage.
The package comes with enough dye to cover three full treatments. The kit has a set of three pairs of gloves, and it dispenses the cream with a pump for easy and less mess application. The formula comes in 5 brunette shades and some reddish-brown shades for you whose hair has red undertones.
Key Features:
Gives result in 5 minutes
Easy and less mess application
100% gray coverage
Long-lasting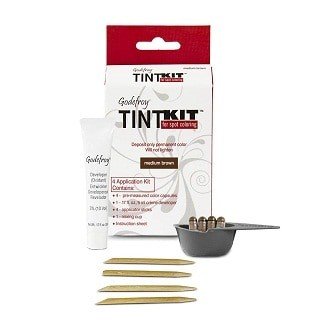 This is a premium hair color kit for spot coloring small areas of the face, hairline, and scalp. It is also great to color men's beards, mustaches, and temples. This cream formula is a non-drip for easy application and to avoid a mess.
It is excellent for root touch ups as it blends easily with existing hair color. The formula comes pre-measured into separate units known as capsules to use the exact amount of color you need with no wastage. It has no odor or ammonium, making it user-friendly for everyone. It will cover even the most resistant gray hairs.
Key Features:
Ideal for facial hair
Blends easily with existing hair color
Great for root touch ups
No ammonia or odor
This is a premium color formula that is fade resistant and covers your gray hair for up to nine weeks. Apart from coloring your hair, the formula provides an incredible lasting shine to your hair.
It is infused with a diamond brilliance serum that provides gray hair coverage while giving your hair a lustrous shine. This high definition pigment mix complements your natural hair color to give you vivid results.
Key Features:
Adds a lustrous shine to your hair
Long-lasting results up to 9 weeks
Has a pleasant smell
Fade-resistant
Cover Your Gray Hair Color Touch-Up Stick is an efficient, low cost, no fuss, gray hair solution if gray hairs are a bother to you. It covers your gray hair temporarily, and it is available in eight shades. It is ideal for applying in broad areas with gray hair, sideburns, and roots.
The formula is compatible with all hair colors. It is effortless to use as it requires no water. Just open the lipstick applicator and apply it in the areas you want. It will last all day, and it will not mat or clump.
Key Features:
Ideal for broad areas of gray hair
Compatible with all hair color
Easy to apply
Does not clump or mat
This is a lightweight binding powder that is designed to offer coverage temporally to unwanted gray hair. It slides over the gray roots and locks color in place in just one swipe. The formula works in seconds, dries in minutes, and will not run, flake, or rub off on clothing.
It washes out easily with shampoo making it great for in-between beauty salon visits. The formula is great for all hair types and colors and does not leave your hair waxy or greasy.
Key Features:
Ideal for men and women
Suitable for all hair types
Instantly overs gray hair
Washes out easily with shampoo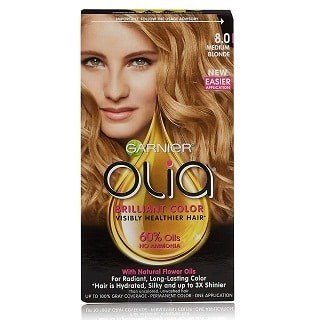 This is a permanent hair dye that enriches natural flower oils to hydrate your hair, make it silky, and three times shinier. The formula is ammonia-free; thus, it does not have any harsh smell.
It comes in 34 different shades to meet all your hair color needs from blonde hair dyes to rose gold hair dyes. This nourishing color cream is infused with avocado, olive, and shea butter oil to improve and restore your natural hair oils. It provides 100% gray coverage.
Key Features:
34 shades to meet your color needs
Ammonium-free hair color
Nourishes your hair
100% gray hair coverage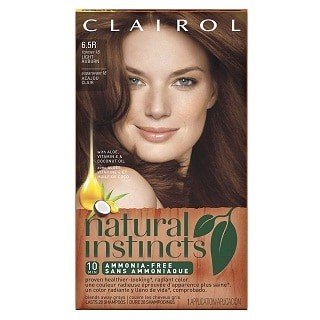 This is a semi-permanent hair color that will infuse your hair with natural-looking radiant color. It adds color to your hair as it conditions it. It lasts for 28shampoos and fades naturally without creating the harsh root lines to keep your hair looking radiant.
The formula is enriched with aloe, vitamins, and antioxidants that nourishes your hair. It hydrates your hair and gives it a lustrous lasting shine.
Key Features:
It lasts up to 8 weeks
Conditions your hair while coloring it
Can be used in all hair types and textures
Fades naturally and evenly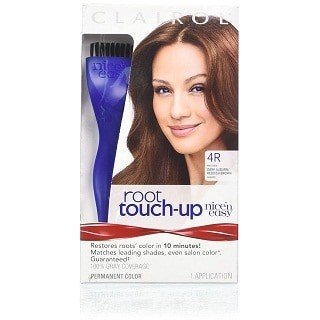 This color kit matches shades of dark auburn/ medium reddish-brown, including salon colors. It comes with a precision brush that makes it very easy and fast to apply and conceal roots of gray hairs in minutes.
Its color coverage lasts up to three weeks, which minimizes the trips you make to the salon to cover your gray hair. It offers a 100% gray coverage that leaves your hair looking natural and beautiful. This permanent color blends seamlessly with your natural hair color to extend the life of your hair color.
Key features:
Works in just 10 minutes
Lasts up to 3 weeks
100% gray coverage
Blends seamlessly with your hair color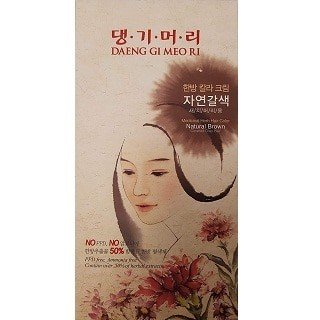 This is a unique medicinal herb hair color to cover your gray hair. This formula is specifically designed for damaged hair. It has directly decocted medicinal herb extracts of ginseng, Cnidium, officinal, and mugwort that minimize hair damage and scalp irritation.
Since it has no ammonia, it offers a healthy and pleasant hair dyeing experience as it has no foul odor of ammonia. It is infused with keratin, a hair protein that protects damaged hair. It also offers moisturizing benefits to your hair.
Key Features:
Nourishes hair
Suitable for damaged hair
Moisturizes hair
Covers gray hair
How To Cover Gray Hair
You can cover gray hair by using either permanent hair colors or semi-permanent dyes. Always go for a product that offers 100% gray coverage. Permanent colors cover gray better than semi-permanent colors and are long-lasting for ups to 8 weeks. The semi-permanent colors will wash out after several weeks.
Depending on your hair needs, please choose the most suitable hair color and apply it to the visible roots using a brush until you have fully saturated your desired root area. Wait for five minutes and then rinse, and your gray hair will all be covered.
What To Look For In A Hair Color to Cover Gray – Buying Guide?
The % of gray in your hair
Knowing how much gray hair your need to cover will help you select a suitable product. If your gray hair is not that much, semi-permanent or demi-permanent hair dye will work for you. These are hair colors whose results fade with every shampoo.
If there is too much gray hair you need to cover, you should opt for permanent hair color. This formula guarantees 100% gray coverage and has a lasting hair color that can go for 6-8 weeks.
Moisturizing benefits
Before choosing a hair color, look if it offers moisturizing and hydrating benefits to your hair. Some hair colors dry out your hair, making it look brittle and pale. Apart from covering your gray hair, you want a color that nourishes and moisturizes your hair. Look for ingredients like vegetable oils that hydrate your hair and add a lustrous shine.
Ingredients
Some hair colors may have harsh chemicals that can irritate your scalp and cause havoc to your tresses. Others have ammonia that gives them a foul odor that can ruin your experience while coloring your hair. Always look for ingredients used to ensure that they are safe for your hair and scalp.
Your skin tone
The hair color you choose should blend in with your skin tone to look as natural as possible. For example, if your skin tone is warm, look for hair colors like rose gold, honey blonde, or golden blonde. Know your skin tone to understand what color shade you should go for.
Frequently Asked Questions
What are the best colors to cover gray hair?
Look for colors that are not too dark to cover gray hair. Colors like golden brown, ash brown, butterscotch, and light auburn are the best to conceal gray hair.
How often should I dye my hair to cover gray?
Permanent hair color can last you 6-8 weeks without the need of coloring your hair. If you want to cover gray for the long-term, use the permanent colors. If you want to cover gray for a short period, go for the semi-permanent colors easily washed out with shampoo.
Does coloring your hair cause more gray?
No. coloring your hair does not contribute to more premature grays.
Conclusion
If it's not about age, you never see gray hair coming, and it can be hard to embrace it when it comes early in life. The good thing is that you can use the best hair colors to cover gray. From our review, our favorite is the L'Oreal Paris Excellence Creme Permanent Hair Color.
It offers 100% gray hair coverage from root to tip. It also has a rich radiant color, and it's available in 38 shades to cover all your color needs. It blends well with your natural hair and protects your hair from damage.
Recommended Articles:
About Author (Kelly V. Lampkin)
Kelly V. Lampkin is a hair care blogger who writes about various topics related to hair care, including hair styles, hair products, and hair health. She is passionate about helping people achieve healthy, beautiful hair and shares her knowledge and experience through her blog. Whether you're looking for tips on how to style your hair or advice on how to care for damaged locks, TheApexBeauty's blog is a great resource for anyone interested in hair care.