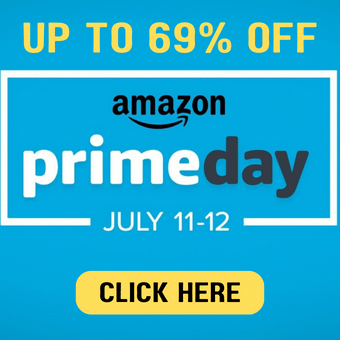 Do you want to look a little younger, but the natural process of aging can't let you look youthful as you wish? Experiencing your first fine lines or your existing wrinkles deepening can be a hard reality to come to terms with. While Botox and facelift procedures can be pricey, the best wrinkle fillers can help to smooth out the appearance of fine lines and wrinkles instantly and temporally and save you money.
Wrinkle filler is a treatment that comes in the form of a cream, serum, or mask that offers age-defying results by ironing out all fine lines on your face without any fuss. You can maintain a youthful complexion by using wrinkle fillers. Here is a list of the best wrinkle fillers in the market that you should try.
Our Picks
10 Best Wrinkle Fillers Of 2023
Whether you have deep wrinkles, surface wrinkles, dryness wrinkles, or contraction wrinkles, FILORGA TIME-FILLER corrects all types of wrinkles. It has a powerful peptide combined with hyaluronic acid to visibly plump deep wrinkles. It is also infused with an active resurfacing ingredient that helps to smooth out micro-cracks in the skin.
Also, a water-retaining plant extract is infused into the treatment to prevent and reduce dehydration wrinkles. This treatment is ideal for normal to dry skin. It is highly concentrated, and a little goes a long way. This ultra-smoothing cream will reduce the appearance of fine lines, and wrinkles, and give flawless, smooth skin.
Key Features:
Eliminates all types of wrinkles
Gentle for everyday use
Suitable for normal to dry skin
Hydrates the skin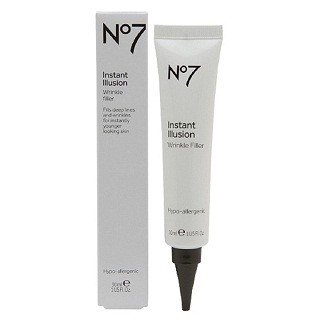 This cream can help you get instant noticeable results. The quick fix you need to fill those deep fine lines and wrinkles and blur their appearance. It smoothes away the appearance of fine lines and wrinkles and gives you a youthful complexion. One single application and your skin will instantly look smoother and younger.
Key Features:
Instant results
Non-greasy formula
Suitable for daily use
Smoother and younger-looking skin
This is a high-performing instant filler for fine lines, wrinkles, and pores. It offers a smooth, flawless, and a matte finish. It fills, seals, and diminishes the look of fine lines, wrinkles, and large pores in minutes. This leaves your skin feeling velvety smooth and soft.
The treatment comes with a precision tipped applicator that allows you to precisely deliver the treatment to key wrinkle-prone areas around the eyes, forehead, and mouth.
It is formulated with light-diffusing particles that soften and refines the look of pores for youthful-looking skin. The treatment is formulated with amino-peptide to regenerate surface skin cells and transform your skin to a more youthful look.
Key Features:
Instantly reduces the look of wrinkles, fine lines, and pores
Moisturizes the skin
Smoothen and refines large pores
Leaves skin with a velvety smooth matte finish
This is a dual-action wrinkle filler that is formulated with age-fighting retinol and hyaluronic acid. It is a clinically proven treatment that diminishes the look of crow's feet and deep wrinkles in four weeks. When applied, creases begin to fill instantly to reduce the appearance of fine lines.
The result is a smooth, soft appearing skin. This wrinkle filler will hydrate your skin and make it look visibly plumper, so it appears soft and smoother. It also fades the appearance of dark spots and evens out your skin tone by lifting and firming your skin.
Key Features:
Gentle enough for daily use
Reduce the appearance of fine lines
Dermatologist tested anti-wrinkle formula
Suitable for all skin types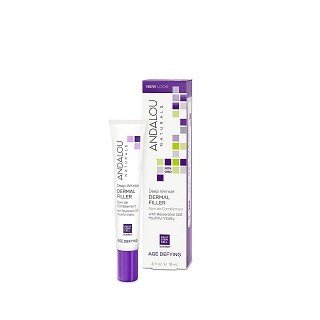 This is a dermal filler that enables your skin to support skin cell regeneration for smooth and softer-looking skin. It reduces the appearance of fine lines, wrinkles, crow's feet, and other skin imperfections in dry and aging skins.
The treatment is infused with antioxidants for repairing and revitalizing your skin for a healthy look. The cream is made with organic ingredients that enhance collagen production and elastic development to smooth and diminish fine lines for a youthful look.
Key Features:
Uses organic ingredients
Smoothes fine lines and wrinkles
Ideal for dry and aging skin
Suitable for all skin types
This is the best in the counter wrinkle filler that addresses fine lines and wrinkles in three ways. First, it smoothes your skin. Second, overtime use of this treatment softens the appearance of deep-set wrinkles. Lastly, it allows future lines and wrinkles to be less noticeable.
This formula was specifically designed to reduce forehead creases, the vertical lines below the brows, crow's feet, laugh lines, and fine lines around the lips. This is a fast and effective way of targeting stubborn expression lines on your forehead, around the eyes, and mouth.
Key Features:
Softens the look of expression lines
Easy application
Lightweight formula
A fast and effective way to blur fine lines
This is an instant wrinkle relaxing cream. It is formulated with an exclusive tri-blend wrinkle relaxer that smooths the look of expression lines and wrinkles. It mimics anti-wrinkle treatments that soothe and smooth the look of expression lines.
This formula is designed to jump-start skins' metabolism and restore its strength and vitality. This promotes and maintains a younger-looking skin.
Key Features:
Softens lines on the face
Instant results
Smooths expression lines and wrinkles
Promotes a youthful-looking skin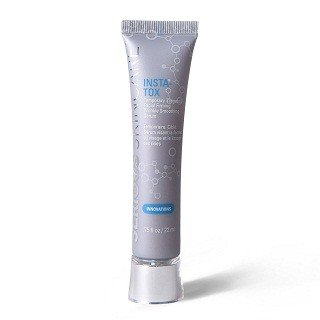 This is a facial firming wrinkle-smoothing serum to help promote a smooth, tighter, and young-looking skin. It minimizes the appearance of wrinkles on your face and neck.
This quick-absorbing formula settles in your pores, fine lines, and wrinkles and starts to dry, pulling the skin tighter together. It contains six vitamin C esters, and it is safe to use around the eye area.
Key Features:
Gives your face and neck a more youthful appearance
Safe to use around the eye area
Firms your skin to minimize the appearance of wrinkles
Quick absorbing formula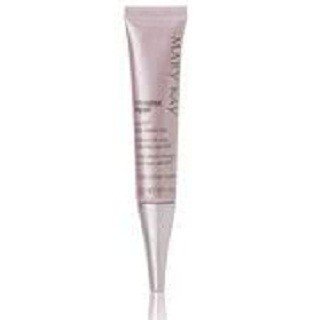 This is a more advanced formula containing encapsulated retinol and hyaluronic acid to fight against aging signs and hydrate your skin. Worry no more about deep wrinkles, fine lines, and large pores. This treatment will blur all these skin imperfections.
The formula also contains flexible elastomers and microscopic fibers to provide visible filling benefits and provide a foundation for the encapsulated hyaluronic acid—Overtime use of this wrinkle filler decreases the depth of deep wrinkles. The formula is suitable for sensitive eyes and contact lens wearers.
Key Features:
Decreases deep wrinkles
Oil-free formula
Ideal for sensitive eyes
Hydrates the skin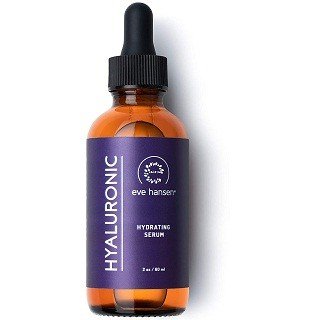 This is a hyaluronic acid anti-aging facial serum that replenishes and restores lost moisture, firmness, and elasticity on your skin. It helps in reducing the appearance of fine lines, dark circles, puffy eyes, and wrinkles.
The formula is enriched with botanical ingredients like; vitamin C, E, green tea, organic jojoba oil, and aloe vera that hydrate the skin and soothe it from irritation and inflammation. They also promote collagen production that helps to eliminate fine lines and wrinkles.
Key Features:
Anti-aging serum
Radiant skin
Restores skin firmness and elasticity
Hydrates and revives skin's glow
Safe for all skin types
Types Of Fillers
Wrinkle fillers can be deposited via injections or applied as topical substances in the form of oil, cream, or serum. The type of fillers to combat wrinkles include:
Collagen
When your skin cannot produce more collagen, its elasticity decreases. This leads to a sagging skin that exposes more fine lines and deep wrinkles. When collagen is injected into your skin, it replenishes what is lost and improves your skin elasticity and firmness.
Hyaluronic acid
This is a natural substance that is found in your body. It is located in the extracellular tissue space. 50% of your body's hyaluronic acid is found in your skin. It is thus an important component of your skin tissues. Adding hyaluronic acid into your skin plumps up the skin and reduces the appearance of fine lines and wrinkles.
Fat
Excess fat in other areas of your body parts can be very useful to other parts of your body. Fats from your thighs and buttocks can be extracted and re-injected on your face to fill in wrinkles and clear fine lines.
Synthetic
A synthetic material such as Sculptra, radiesse, and artefill can also be injected into your face as a wrinkle filler.
How To Choose The Best Wrinkle Filler?
Ingredients Used
The ingredients used plays a vital role in determining a product's effectiveness. When it comes to wrinkle fillers, look for a silicone formula as one of its components. Silicone helps to fill in wrinkles, fine lines and pores more effectively. It also creates a perfect canvas for makeup.
Other ingredients to look for in a wrinkle filler is hyaluronic acid. It hydrates your skin and attracts moisture to help your skin look plumper. Other useful anti-wrinkle elements include peptide, retinol, and vitamin C.
Drying time
Some wrinkle filler dries up quickly, while others may take up to 30 minutes to dry fully. For convenience, choose a formula that dries quickly so that you can proceed with your skincare routine. A wrinkle filler that takes ten or less minutes to dry is the best.
Other benefits
Though wrinkle fillers reduce the appearance of fine lines and wrinkles temporally, some offer other added and long-term benefits. For example, some fillers boost collagen production, moisturize the skin, and prevent more fine lines and wrinkles from forming. Read the description label to look for more added benefits.
Frequently Asked Questions
Do wrinkle fillers really work?
Wrinkle fillers, whether injectable or applicable, work by filling in hollows, fine lines, and wrinkles on your face. For some, you get noticeable results instantly while others in less than 30 minutes.
How do you apply a wrinkle filler?
You can apply your wrinkle filler with a brush applicator or better by using your fingers. Tap in a gentle motion and make sure the formula fills in the fine lines and wrinkles.
Can fillers get rid of deep wrinkles?
If you have really deep wrinkles, it is best to use the dermal fillers. They fill in the deep wrinkles and give you a more youthful look.
Conclusion
Wrinkles, fine lines, and expression lines should not prevent you from having a young, youthful-looking skin. Reducing the appearance of the aging-signs is now made easy with wrinkle fillers. From our review of the best wrinkle fillers, our favorite product is the No7 Instant Illusions Wrinkle Filler 30Ml.
This formula gives instant results and is a quick fix to fill deep wrinkles and fine lines. This non-greasy formula is suitable for daily use and smoothes away wrinkles giving soft, younger-looking skin. A single application will change your complexion instantly to a youthful skin tone.
Recommended Articles
About Author (Susan R. Orrell)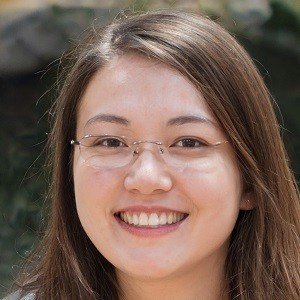 Susan R. Orrell is a well-respected skin care expert and blogger. She has extensive knowledge of skin care products and routines and is dedicated to helping others achieve healthy, radiant skin. Her blog, "The Apex Beauty," is a go-to resource for skincare information, and readers around the world trust her advice. Whether you're looking for tips on how to treat acne, reduce the appearance of fine lines and wrinkles, or maintain healthy skin, the blog has something for everyone.