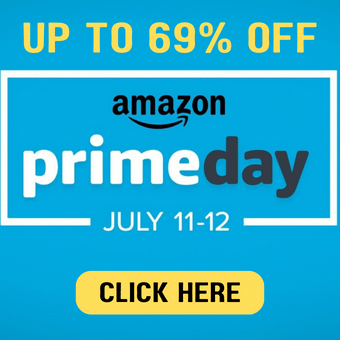 Did you know that your eye area is one of the most sensitive areas around your face? The area around your eyes is prone to dark circles, fine lines, wrinkles, and puffiness. Your eyes are the window to your soul and speak so much about you. Your eyes can tell when you are happy, sad, tired, angry, or dull. Unfortunately, there are not so many skincare products that are designed to treat the sensitive area around your eyes. Since Koreans are so big on their skincare routines, they developed Korean eye masks to take care of your eyes.
Eye masks may be the most underrated skincare product, and so many people don't realize it until it's too late. The Korean eye masks are made with ingredients like hydrogel that deeply nourish and hydrate the eye area, tighten the skin, make your eyes look beautiful and lively, and retain their life. Here is a list of the best Korean eye masks that will help you eliminate the dullness in your eyes, puffiness, fine line, and dark circles and give your eyes the sparkle it deserves.
Our Top Picks
10 Best Korean Eye Masks And Patches Of 2023
This is one of the best Korean eye masks that will help brighten the area around your eyes. The eye mask contains five collagen peptides and gold, keeping the sensitive areas around your eyes hydrated and resilient. Gold helps your skin to absorb more nutrition making it more resilient. The mask is infused with a snail slime solution that protects the body from external stimuli and helps regenerate and soothe the skin. It prevents the area around your eyes from drying out and strengthens the skin barrier.
This eye patch contains highly adhesive hydrogel, which provides your skin with an instant soothing effect and a long-term lifting that reduce the appearance of puffy eyes. The mask is enriched with ingredients such as grapefruit and mushroom extracts that give your skin a brightening effect helping it to reduce the appearance of dark circles. Other key ingredients include peptides that improve skin resilience, adenosine that reduces wrinkles, collagen that improves skin elasticity, and Phellinus linteus extract that has a moisturizing and brightening effect.
The benefits of using this eye mask include turning tired skin into a radiant one, regenerating saggy eye areas, improving wrinkled eye areas, hydrating, and moisturizing. How to apply – see the video.
LOOKATME Under Eye Mask is a 100% natural and nutrient-enriched eye patch that makes your eyes retain their radiant beauty. The eye mask has a unique design, which features a soft cloth layer on top with a hydrogel patch underneath. The mask is made with highly enriched vitamin A and E that brightens dark circles, natural collagen that reduces eye puffiness, and a concentrated dose of firming ingredients that increases the elasticity of the skin around your eyes to reduce sagginess. The mask is made with a non-slip design that allows you to focus on other things as you let it sit underneath your eyes and do its magic. More details are here.
Forget about dark circles around your eyes when using this PETITFEE Gold Hydrogel Eye Patch. It is a package of 30 pairs of eye masks that help with dark circles and wrinkles and moisturize the area around the eyes. These patches are made with a hydrogel containing seaweed and elastic jelly formulation full of water, offering immediate cooling and relief and helping with eye puffiness. The dark under-eye circles will practically vanish when you use these eye patches. Your skin will also feel tighter and softer around the eye areas. The eye patches offer nutritional care, skin elasticity, hydration, cooling, and brightening effects on the area around your eyes.
This is a ten-pack under-eye treatment mask for intensive hydrating and firming of the skin. The mask patch is enriched with collagen essence that strongly enhances elasticity, tightens, and rejuvenates the area around the eyes. The mask sheet is enriched with vitamins that offer a brightening effect on the area around your eyes. Say goodbye to dark circles, fine lines, and saggy skin around your eyes. The sheet is made with ingredients from botanical extracts, and its hypoallergenic makes it ideal for people with sensitive skin.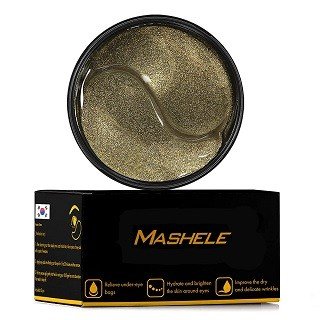 This is an all-natural Korean 60 pieces under-eye patches mask that helps you revive the beauty of your eyes. The masks contain natural extracts of collagen hydrogel, Tahiti black pearl essence, rich vitamins, mineral substance, and added plant extract that can deeply penetrate your skin to whiten and brighten it. All these ingredients help to improve dry and delicate wrinkles, diminish the dull skin around the eyes, hydrate the skin around the eyes, keep the skin smooth and elastic, and relieve under-eye bags.
Occasional use of these eye patches makes the eye area radiant and healthy. Apart from using it on the areas around your eyes, you can use these masks on your cheekbone and laugh lines around the mouth area, forehead, and neck.
Give your eyes a perky young look in only 15 minutes of wearing Koelf Pearl Shea Butter Hydro Gel Eye Patch. The package has 60 sheets for use for 30 days. The main ingredient is shea butter which has rich nutrition and incredible moisturizing power that makes your skin soft and moist. This hydrogel eye patch contains 20 minerals and amino acids that make your skin bright to eliminate the dark circles under your eyes, fine lines, and wrinkles. The masks are super smooth, relaxing, soothing, and non-greasy.
If your eyes always look dull and tired, you can change their state to dazzling beautiful eyes by wearing the COSRX Advanced Snail Hydrogel Eye Patch. This is one of the best Korean eye masks, providing a wealth of moisture and nourishment to dull eyes. The eye masks are infused with snail secretion filtrate and niacinamide, which offers immense hydration and radiance to dark areas around your eyes. The snail mucin instantly soothes damaged skin and delivers moisture deep into your skin to dehydrate dry areas around your eyes. This eye mask is in two sizes- small and large- to soothe and hydrate the skin with a perfect fit.
Achieving radiant skin around your eyes is made easy with SWISSÖKOLAB Under Eye Patches. This 24K gold eye patches with pure nano-active gold is a luxury mask that will quickly give your eye zone hydration and make your eyes look younger.
The masks have rejuvenating properties, which help to effectively increase blood circulation and improve the radiance of your skin. These collagen eye masks have hyaluronic acid and vitamin C. they help restore the eye's elasticity and firmness and maintain long-lasting hydration.
These eye masks are your solution to reducing eye puffiness, dark circles, crow's feet, and bags. They help to reduce the appearance of wrinkles under tired eyes and repair dry, sensitive skin.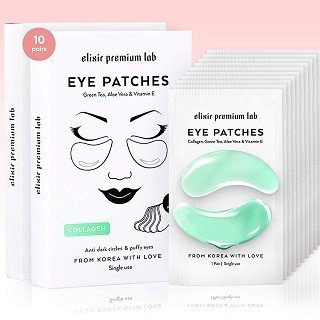 This effective dark-under-eye circles treatment will brighten and add shine to your dull eyes. The eye patches are made with natural collagen that restores the elasticity and firmness of your skin. This reduces fine lines, crow's feet, and the appearance of bags under your eyes and eliminates that tired look on your eyes.
The eye masks are infused with intensive nourishing and moisturizing botanical extracts like green tea and aloe vera gel that help to deeply hydrate and revitalize the area under your eyes. No more dark circles and puffy eyes. The formula in the eye masks helps to stimulate blood circulation, which tackles puffiness and dark circles.
These eye patches are rich in vitamin E, which is a strong antioxidant that prevents your skin from premature aging. The masks have a non-slip design and hold on well without falling off.
If you are tired of your eyes looking tired with puffiness, eye bags, dark circles, and wrinkles, it's time to invest in this Look At Me Under Eye Mask. It is an anti-aging hydrating eye mask that helps to hydrate the delicate under-eye skin.
It is made with collagen that minimizes fine lines and wrinkles and maximizes skin elasticity. It also has green tea polyphenols that reduce eye puffiness and the dreaded dark circles. Castor oil offers deep moisture, and vitamins A and E antioxidants soothe and repair uneven skin tone.
Conclusion
The area around your eyes is susceptible. The only way to keep it with a youthful, radiant look is by using the best Korean eye masks. These masks are made with ingredients that keep the skin around the eyes hydrated, which reduces pigmentation, dark circles, fine lines, and wrinkles. Using a Korean eye mask three to four times a week will improve the skin under your eyes.
With the many eye masks available in the market, it is good to look for beneficial ingredients that will help revitalize, hydrate, moisturize, and brighten your skin for beautiful dazzling eyes.
About Author (Nina J. Erickson)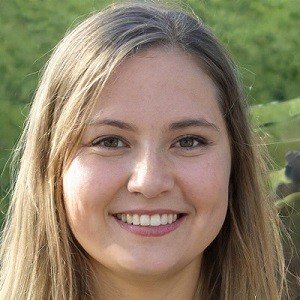 Nina J. Erickson is a makeup blog author who writes about the latest trends and techniques in beauty. With a passion for all things makeup, Nina shares her insights and expertise with her readers, helping them achieve their desired looks and feel confident in their skin. Whether she's reviewing the newest products or offering step-by-step guides, TheApexBeauty's blog is a go-to resource for anyone interested in makeup.