Korea is far ahead when it comes to products in the beauty and makeup industry. This is because their products are highly innovative and formulated with skin-friendly ingredients that offer high coverage and a flawless finish. Unlike other brands that care about matte finishes, the best Korean foundations are made with skin-loving ingredients like glycerin, natural botanicals, hyaluronic acid, and a broad spectrum SPF to nourish and protect your skin while offering a spotless canvas.
Korean foundation is the best for minimizing wrinkles, and fine lines, concealing dark spots, hyperpigmentation, and any flaws on your skin. Since the market is flooded with many foundation brands, we have narrowed it down to the ten best Korean foundations to add to your makeup routine.
Our Picks
10 Best Korean Foundations Of 2023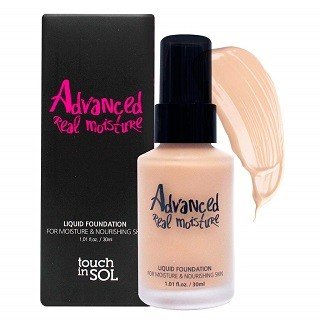 Get flawless face makeup and elevate your beauty with TOUCH IN SOL natural moisturizing foundation. This liquid foundation corrects your skin imperfections and offers a seamless and perfect coverage in an ultra-smooth finish while nourishing the skin. It is a three-in-one formula that evens your skin tone, prevents blemishes, and protects your skin against the sun's harmful rays. The formula is made with hydrating ingredients like soluble collagen, glycerin, and Birch sap that keep your skin soft and hydrated for a long time. This foundation offers lightweight full coverage and is available in 5 shades to suit most skin types.
This cream foundation offers full coverage and instantly hides blemishes, dark spots, and hyperpigmentation and smooths uneven skin for a flawless glowing look. This foundation creates a clean, poreless, semi-matte complexion and lasts all day without creasing. This foundation is also good in oil control. It is formulated with golden seaweed extract and phytosterols that help to absorb sweat and sebum for long-lasting wear. This foundation offers a breathable base and moisturizes the inner skin giving you a smooth look for a long time. It provides a thin natural coverage that brightens your skin to create a flawlessly healthy look.
Create a more natural and healthy makeup look with the cushion CC cream foundation. It helps to cover blemishes, small spots, and pores and brightens and balances the undertone. The formula is made with 70% plant extracts that provide moisture to your skin for a long time preventing skin dryness and making your skin smooth. This liquid cream has strong waterproof properties and effectively absorbs oils to keep your face fresh. This foundation has a 48hr long-lasting wear, and its color will not turn black or separate preventing you from doing any touch-ups during the day.
This is one of the best Korean foundations in the market. It is a 3-in-one cushion compact that nourishes your skin and protects it from harmful UV rays with an SPF 50. This formula is lightweight and offers breathable coverage that stays on all day without smudging. The formula is infused with plant extracts that give your skin a fresh, smooth look without drying it. Its key ingredients include baobab tree fruit extract, bamboo water, and hazel extract that hydrates your skin and keeps it healthy. This foundation is ideal for all skin types, and it will conceal wrinkles, fine lines, dark spots, and all flaws on your skin.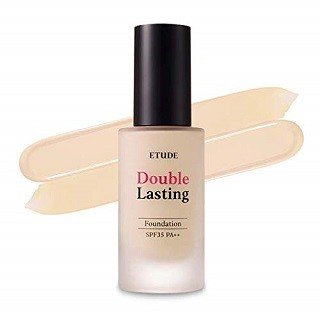 This is a weightless foundation with very high coverage. Just applying one layer of this foundation is enough to give you flawless skin. It does that by effortlessly covering flaws on your skin, such as blemishes, redness, dark spots, fine lines, and wrinkles. It stays in place for 24 hours without becoming sticky or wearing off. Apart from giving you a smooth canvas, it has an SPF of 35 to protect your skin from harmful UV rays. This foundation is available in 12 colors, making it easy to pick the perfect match color that suits your tone.
Give your skin a long-lasting glow with a flawless finish by using this MineralBioMiba Big Cushion Korean Foundation. It is a high-coverage foundation that helps to conceal blemishes, redness, and flaws on your skin. It leaves it looking perfect and natural. This formula has been proven to last for as long as 44 hours. It can withstand humidity, sweat, and heat. It is ideal for people with oily skin or those whose makeup does not last. The best thing is it is twice the size compared to other cushions in the market, giving you value for your money.
It is made with 3x more pearl extracts, and Damask rose water which keeps your skin hydrated and glowing. It is also proven to have anti-aging properties, and with an SPF of 50, your skin is well protected from UV rays.
Look no further if you want a foundation to give you natural coverage. This foundation is designed to help you look good and create a natural dewy glow afterward. It also takes care of your skin at the same time. It is formulated with chamomilla Recutita flower extract, portulaca oleracea extract, and vitex Agnus Castus extract. They offer extra skin benefits like the relief of wrinkles, oil balance, sebum control, and soothing the skin.
This lightweight hydrating formula offers medium coverage to conceal all your skin flaws. It is ideal for sensitive, oily, combination, and spot-prone skin types.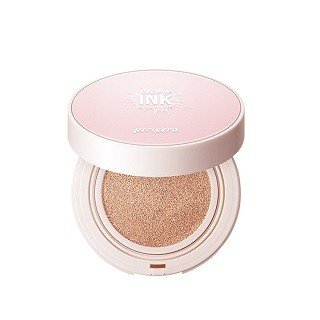 Peripera Airy Ink Cushion Foundation gives your skin an invisible, weightless, and airy coverage that leaves your skin flawlessly soft and smooth with a natural finish. The foundation is non-sticky, and you will experience zero stuffy feel. It is an excellent correction of redness, blemishes, dark spots, and uneven skin tone. It is made with soft film polymer and light emollients that prevent the evaporation of moisture from the inside of the skin. This provides a natural smooth blur makeup effect by filling up the texture of your skin with moisture.
The foundation is infused with silk amino acid that promotes collagen generation that prevents your skin from aging. Cottonseed extract controls sebum production while providing a moisturizing effect that prevents wrinkles, and Tillandsia provides skin moisture that strengthens your skin to eliminate fine lines.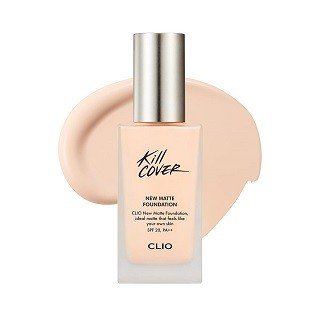 This mattifying foundation blurs your pores and evens your skin tone while keeping it shine-free. It offers a matte finish with an airbrushed look that is so natural. The formula is as light as air and comfortably sits on your skin while covering all blemishes without feeling heavy and allowing your skin to breathe. This formula is also buildable, and it is long-lasting without smudging. It is formulated with a magic plant-derived ingredient called Wawhite powder, found in the Babassu palm, which is known for its ability to absorb sebum and oil. This keeps your skin fresh and matte all day.
Get natural coverage by using JUNG SAEM MOOL Essential Skin Nuder Cushion. This formula is lightweight, and it does not get cakey or smudgy all day. It offers a lasting natural glow. It is infused with hue-balancing powder that brightens your complexion and expresses your youthful skin tone with fade-proof wear. It has an SPF 50, which protects your skin from UV rays. It is also available in 7 shades to help you quickly find your perfect shade match based on your undertone. The formula offers buildable coverage that allows you to conceal all the flaws on your skin.
Conclusion
You might be using the wrong products if you don't have a Korean foundation in your makeup products arsenal. Korean beauty products have taken first place in the beauty industry because of their highly innovative and well-formulated products that do their work while nourishing your skin and still giving a natural coverage. The best Korean foundations are made with plant-based ingredients that moisturize and hydrate your skin while taking care of it to prevent premature aging. These Korean foundations will give you flawless skin while taking care of it.
Most come with SPF and other skin benefits. They are also available in different shades to suit most skin types. No more complaints of blemishes, dark spots, redness, or wrinkles. Korean foundation is all you need, and you can pick one from this list.
About Author (Nina J. Erickson)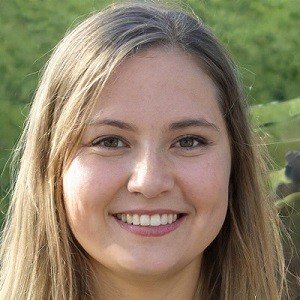 Nina J. Erickson is a makeup blog author who writes about the latest trends and techniques in beauty. With a passion for all things makeup, Nina shares her insights and expertise with her readers, helping them achieve their desired looks and feel confident in their skin. Whether she's reviewing the newest products or offering step-by-step guides, TheApexBeauty's blog is a go-to resource for anyone interested in makeup.