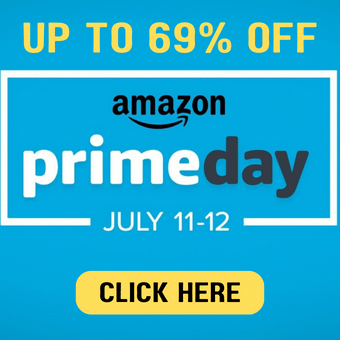 Revlon is one of the most popular American cosmetics brands today. It has been around for nearly 100 years and has become a leader in the cosmetic industry for years, offering a wide range of affordable, high-quality makeup products. Today, Revlon sells a variety of cosmetics, fragrances, and personal care products, including foundations, eye contours, nail polishes, highly pigmented lipsticks, lip balms, and skin care products. In this article, we have narrowed down to the best 10 Revlon makeup products you should try for flawless results.
The Winners
10 Best Revlon Makeup Products In 2023
This is one of the best Revlon makeup products in the market. As the number one selling foundation in the USA, Revlon ColorStay Aqua Mineral Makeup delivers all-day hydration for a luminous, natural finish. It is made with water and has no oil. This innovative foundation minimizes shine and offers a natural-looking, soft-focus finish for a fresh, dewy, lightweight complexion. It has a blend of coconut water and hyaluronic acid that provides instant hydration and helps reduce surface dehydration, leaving your skin soft and comfortable. This oil-free formula contains a blend of minerals that provide broad-spectrum SPF 13 and offers to smooth benefits to help reduce the appearance of fine lines and wrinkles. It is available in a wide range of shades and is the ideal foundation for all ages and skin tones.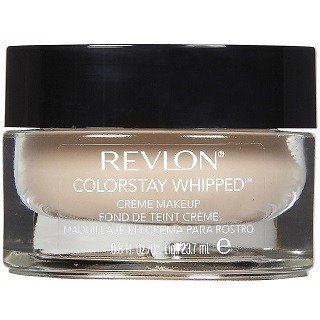 Revlon ColorStay Whipped Crème Makeup goes on smooth, stays put, and resists sweat, humidity, and water to give you flawless-looking skin that lasts up to 24 hours. This makeup formula features a patented Time Release Technology to continually help keep your skin looking fresh, no matter how long you wear it. ColorStay Whipped Crème Makeup is a creamy, bouncy, flexible formula that feels light, smooth, and comfortable on your face. The non-drying, whipped formula gives your skin a fresh, dewy finish, while the softness helps it glide on easily. This makeup is available in various colors and contains oil-free moisturizers to help keep skin looking healthy and hydrated.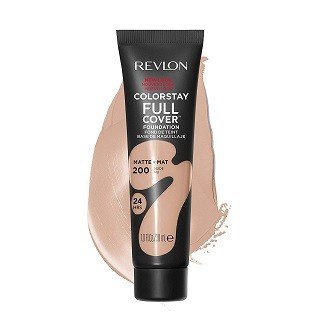 REVLON Liquid Foundation ColorStay Face Makeup is the ultimate cream makeup for a flawless, long-lasting, radiant finish lasting up to 24 hours. This most advanced, long-wear formula is available in a convenient, travel-sized tube that you can touch up anywhere, anytime, in just a few quick swipes. It is formulated with a skin tone matching technology that lets you choose the shade closest to your natural skin tone, with 15 different shades to choose from. This new and improved skin-conditioning formula glides on smoothly and blends seamlessly. The foundation covers discoloration and tattoos and will make your skin look flawless and natural.
Let your skin breathe with Revlon PhotoReady Candid Natural Finish Foundation. This smooth, creamy foundation is like a moisturizer for comfortable, lightweight, natural coverage while moisturizing skin. This foundation is buildable, meaning you can add layers of coverage to achieve a flawless look. Use a foundation brush or your fingers to only a dab of foundation onto the skin. After blending into the skin, this foundation will stay put all day, even through outdoor pursuits. In addition to using the right foundation, stay protected with SPF 15, which reduces sun damage. This foundation protects against anti-pollution, antioxidant, and anti-blue light. It is also made without oils, parabens, phthalates, synthetic dyes, and fragrances. It is available in 31 shades to fit all skin tones.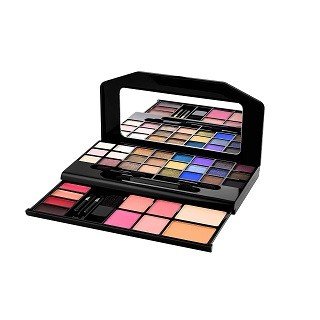 Revlon Love Is On Deluxe Makeup Kit is an all-in-one premium cosmetic kit that includes lip glosses, lipsticks, blushes, bronzers, contour face makeup, and eye shadows. Comes with applicators and a mirror for easy usage. Packaged in a heart-shaped compact, Revlon ColorStay 16 Hour Eye Shadow is a versatile compact of 4 high-impact, long-wearing colors designed to achieve any look from subtle to sultry, day to night. The eye shadow comes in a kit of four different shades, including Smoke, Taupe, Espresso, and Coffee. Its formula provides rich, velvety color that lasts all day and is crease-proof, smudge-proof, and fade-proof.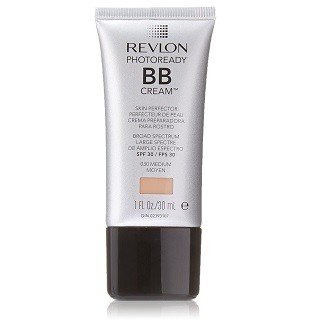 Revlon's BB Cream PhotoReady Face Makeup combines the moisturization of a balm and the power of a primer into one easy-to-use formula. With a patented combination of three benefits- moisturizer, primer, and foundation- in one, BB Cream Beauty Balm enhances, smooths, and covers skin imperfections for a bright, flawless look. The secret to this miracle product is a revolutionary micro-diffusing complex that instantly smooths, blurs, and micro-perfects skin. The formula also contains hydrating ingredients, such as ginseng, to deliver 24-hour hydration, a UV filter, plus antioxidants, vitamins, and essential nutrients to help protect the skin and defend against environmental damage. The SPF 30 sunscreen in BB cream helps protect skin from sun damage so that you can get a healthy, even-toned glow in minutes.
The Revlon PhotoReady Insta-Filter Foundation lets you get a flawless-looking complexion with just one touch-up. It mimics the effects of various Instagram filters to help you get the best possible selfie. This new foundation uses HD Filter Technology, which combines colored and clear polymers to create a filter-like effect. These polymers help smooth fine lines and pores for a natural porcelain finish that is both matte and luminous. Just touch the blender to the formula, sweep it over your skin, and watch it absorb and blend — it's that easy. The foundation is available in a range of shades to match your skin tone perfectly.
Do you have skin worries? Skip the stress and go straight to your foundation. Revlon's Candid Glow Moisture Glow goes on like a moisturizer and finishes like a lightweight foundation. It features anti-pollution and antioxidant ingredients to help defend against environmental aggressors that can leave skin looking tired. This anti-aging foundation comes in 16 skin-tone neutral shades with light-to-buildable coverage. It's oil-free, paraben-free, and fragrance-free and contains SPF 20 to help prevent future damage from harmful UVA and UVB rays. The formula is infused with prickly pear oil for hydrated, healthy skin and vitamin E to protect your skin against environmental pollutants.
This REVLON moisturizing cream serves as a nighttime rehydration treatment for skin prone to dryness. The moisturizer features a creamy formula that is lightweight, fluffy and absorbs quickly so it won't clog pores. The rich moisturizer helps keep skin smoother, firmer, and younger-looking, reducing wrinkles while restoring vital moisture to thirsty skin. This moisturizer for sensitive skin is also suitable for skin prone to redness and rosacea. It has a proprietary blend of nutrients and moisturizers, leaving your skin soft and supple. It's designed to be used at night and comes in a 2-ounce size and a pack of two 2-ounce sizes.
Revlon Photoready Candid Concealer is a skin care-inspired concealer that's ultra-blendable and ultra-buildable for creamy coverage. It camouflages under-eye puffiness, bags, and dark circles. The concealer features anti-blue light ingredients plus antioxidant and anti-pollution benefits, and best of all, no oils, parabens, phthalates, synthetic dyes, and fragrances; it is suitable for sensitive skin. The doe-foot applicator is perfect for applying to delicate eye areas and delivers medium buildable coverage and a natural finish. The concealer is available in 18 shades to suit a variety of skin tones.
Conclusion
Revlon is a renowned and successful makeup products brand in the US and worldwide. The company produces some of the best makeup products, like lipsticks, foundations, eyeshadows, concealers, and kits. They also have the best skin and personal care products that help you achieve healthy and youthful glowing skin. You can choose some of these award-winning products from this list of the best Revlon makeup products and enjoy flawless results.
About Author (Nina J. Erickson)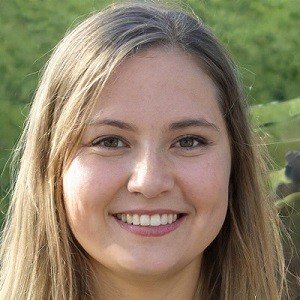 Nina J. Erickson is a makeup blog author who writes about the latest trends and techniques in beauty. With a passion for all things makeup, Nina shares her insights and expertise with her readers, helping them achieve their desired looks and feel confident in their skin. Whether she's reviewing the newest products or offering step-by-step guides, TheApexBeauty's blog is a go-to resource for anyone interested in makeup.