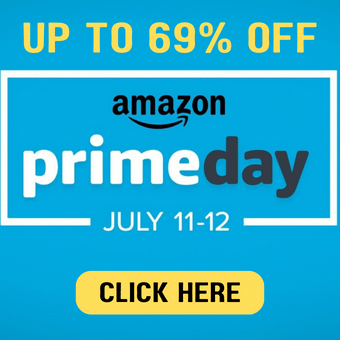 Ever experienced smudged eye makeup? You can always avoid this by switching to the best waterproof mascara. Water-resistant mascara is a necessity and sticks by you no matter what. Whether you are caught in a downpour or need a good cry or have teary eyes from spring allergies, the best drugstore waterproof mascara is all you need. It will help you add length, build volume, curl your lashes, and above all it is waterproof and has exceptional staying power and is smudge-proof. You don't have to worry about your makeup being messed up by sweaty gym sessions, tears, rain, and anything in between.
Our Top Picks
Top 10 Drugstore Waterproof Mascaras In 2023
Here is a list of the best drugstore waterproof mascara that will withstand anything.
This is a waterproof mascara that helps in building volume. You can use it to volumize your lashes up to 4times their natural thickness. The formula has intense black pigments that help in thickening and lengthening your lashes in a single application.
It comes with a volume maximizing brush that thickens and builds lashes evenly and easily for a full and bold look. The formula contains panthenol and ceramide-R that helps in protecting and conditioning your lashes. It leaves your lashes supple and soft. The formula resists clumping, flaking, and smudge-proof.
Key Features:
Waterproof formula
Suitable for sensitive eyes and contact lenses wearers
Easy to remove
Resist clumping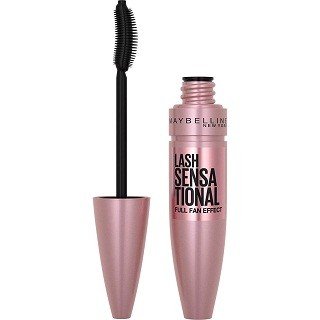 Maybelline Lash Sensational Washable Mascara helps to complete your eye makeup by adding to your lashes' look of length and volume without clumping. The mascara is completely waterproof and has a long staying power to get you through the day.
The formula comes with a unique fanning brush that has ten layers of bristles to unfold layer upon layer of lashes. It lengthens and volumizes your lashes from root to tip. The mascara is smudge-proof and budge-proof and it does not smear whether you are crying, swimming, or sweating.
Key Features:
Buildable waterproof formula
Smudge and budge-proof
Lengthens and adds volume to your lashes
Long staying power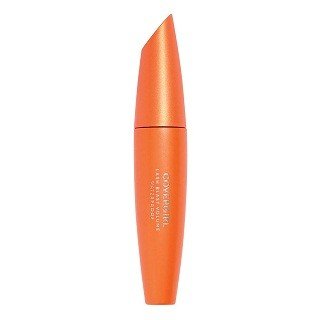 You can achieve instant fullness and length of your lashes with Covergirl Lash Blast Volume Waterproof Mascara. The formula is designed to create ten times more volume in your lashes. The mascara is available in four shades that help you to choose how bold you can go.
They include: black, very black, and black-brown. The brush separates your lashes evenly and coats each one of them to make them look fuller and longer with zero clumps or flaking.
Key Features:
Waterproof formula
Available in four shades
Achieves instant volume and length
Does not cause clumping or flaking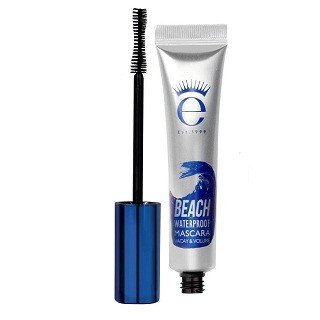 This is a highly pigmented and a 100% waterproof mascara. It is designed with an innovative brush to sweep up and curl your lashes perfectly for instant length and volume.
It is formulated with sunscreen, coconut oil, and waterproof pigments to ensure that your color does not smear or fade and has lasting wear. Its applicator brush has dense bristles that coat your lashes without forming any clumps. The formula stays put and raccoon eyes will be something of the past.
Key Features:
Highly-pigmented formula
100% waterproof mascara
Adds instant length and volume
Coats lashes evenly without forming any clumps
This is a water-resistant mascara that gives you voluminous false-lash effects. It comes with a conic shape fiber brush that sculpts individual lashes for dramatic volume and definition without forming any clumps or globs.
The formula does not fade, flake, or wear making it perfect to last all day and neither sweat or tears can mess it. The mascara has a staying power, lasts all day, and only wears off if you remove it.
Key Features:
Waterproof formula that lasts all-day
Defines lashes and creates volume
Does not clump, flake, or fade
Easily buildable for an extra voluminous and bold look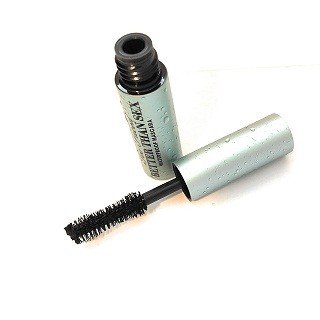 Too Faced Better Than Sex Waterproof Mascara is a liquid formula to define and add volume to your lashes. The formula is waterproof meaning it will stay intact whether you are rained on, cry or sweat. It provides buildable coverage to achieve extra volume and bold looks.
It comes in a sizable packaging that is perfect for traveling since it can fit in a purse or pocket to carry it everywhere anywhere for on the go application. It comes with an easy to twist off applicator wand for essay use.
Key Features:
Suitable for all skin types
Perfect for traveling
Waterproof formula
Adds volume to lashes
The Revlon Dramatic Definition Waterproof Mascara is a waterproof smooth formula that coats lashes for beautiful definitions. The mascara comes with a tiered bristle lash brush. It helps in separating every lash without clumping for a superior definition.
The formula offers easy to full coverage to achieve bold dramatic looks by applying several layers on your lashes. This formula will help you achieve volume, length, lift, definition, and intense color on your lashes.
Key Features:
Available in both waterproof and non-waterproof formulas
Gits tiered bristle lash brush leaves no lash behind
Provides full coverage application
Does not smudge or flake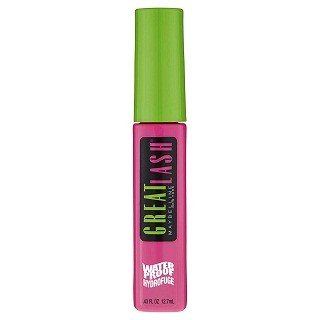 \Maybelline Great Lash Waterproof Mascara helps you to define your eyes. This waterproof formula glides on easily to build admirable lashes and complement your eye color. This is one of the best drugstore mascaras that is waterproof and withstands anything water.
Whether you are going for a swim, sweaty gym sessions or you are rained on, the mascara stays put no matter what. The formula creates a full lash look without clumps or globs. The formula conditions as it thickens your lashes. The mascara is ophthalmologist tested and it is safe for people with sensitive eyes and contact lens wearers.
Key Features:
Glides on smoothly
Easily buildable
No clumps or globs
Formula conditions as it thickens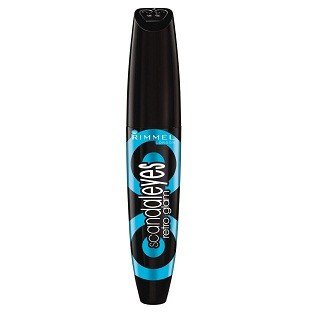 With one simple stroke, you can coat your lashes with Rimmel ScandaleyesRetroglam Mascara for a bold false lash look. This waterproof mascara comes with an exclusive hour-glass brush.
It is shaped to the lash line to plump lashes, fanning them up and out for a bold wide-eyed volume. The brush coat lashes individually creating no clumps for a bold false-lash look in one simple stroke.
Key Features:
Waterproof mascara
Easy to remove
Clump-resistant
Long-lasting
No flaking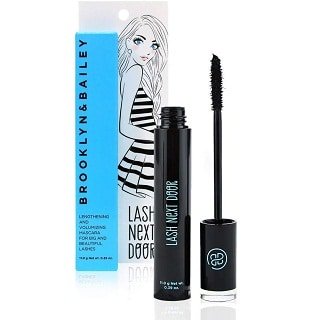 If you want fullers and longer lashes, Lash Next Door Waterproof Mascara is your to-go mascara. It is formulated with clean and simple ingredients using a unique formula to achieve luscious lashes.
The formula is clump-free and it makes your lashes look smooth and flawless. It is also smudge-proof meaning it will not smear and mess with your eye makeup. This waterproof mascara easily washes off and it is suitable for everyday wear.
Key Features:
Suitable for everyday wear
Longer and fuller lashes
Clump-free mascara
Made with simple and clean ingredients and it is easy to remove
How To Pick The Right Drugstore Waterproof Mascara?
Lash Length
Your lash length will determine the type of mascara you buy. If you have short lashes, then you need a lengthening mascara. If you have long lashes, a lengthening formula may not be useful. Considering the length of your lashes will help you buy the most suitable mascara.
Lash Thickness
If your lashes are thinner and sparser, you will need a mascara formula that adds volume and dimension to each lash. On the other hand, if your lashes are naturally full and thick, a lightweight mascara will do you good.
Long-lasting
You want a mascara that will last all day without the need to do any touch ups. Look for a mascara with high-quality ingredients that will hold color and length to the lashes. Avoid any mascara with parabens and other damaging preservatives aimed to prolong the longevity of the mascara.
Easy to apply
The type of mascara brush and wand size can make your application easy or not user friendly. When it comes to the brush type, wand shape, length, and size, everyone has a different preference. Look for a brush type and wand size that enhances effortlessly application without smudging mascara all over your face.
Color
Black is the most common mascara color. However, there are other colors like brown, green, purple, and navy blue to try to get a new perspective.
Waterproof
Waterproof formulas are long-lasting and they do not smudge whether it rains; you sweat or cry.
Frequently Asked Questions
Are drugstore waterproof mascaras effective?
Drugstore mascaras are just as effective as the designer mascaras only that they are way more affordable.
Between water-soluble and waterproof mascaras which are good?
Water-soluble mascara is good and easy to remove only that it smudges when you sweat or cry. On the other hand, waterproof mascara is the best because it can withstand water, sweat, and humidity and lasts all day.
Why should I use waterproof mascara?
Because it does not clump and it is smudge-proof. Your mascara will stay intact to get you through the day.
Conclusion
Waterproof mascara is all you need to prevent your mascara from smudging or smearing all over your face once you sweat, cry, or you are rained on or swim. From our review, our best drugstore waterproof mascara, our favorite is the L'Oréal Paris Voluminous Volume Building Waterproof Mascara.
The formula helps in thickening and lengthening your lashes by four times their natural look. It is also a waterproof formula that will withstand anything that can make your mascara to smudge. The mascara is suitable for people with sensitive eyes and contact lenses wearers, it resists clumping and it's also easy to remove.
Recommended Articles:
About Author (Nina J. Erickson)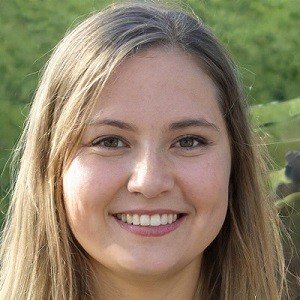 Nina J. Erickson is a makeup blog author who writes about the latest trends and techniques in beauty. With a passion for all things makeup, Nina shares her insights and expertise with her readers, helping them achieve their desired looks and feel confident in their skin. Whether she's reviewing the newest products or offering step-by-step guides, TheApexBeauty's blog is a go-to resource for anyone interested in makeup.