If you have dyed your hair white, you know that maintaining it needs some effort. A few weeks after coloring your hair, you might experience brassiness and gray or yellow tones. These uneven-colored tresses will definitely ruin your look. That is why you need to use the best toners for white hair to keep your hair color vibrant and stunning all the time. The white hair toner does not change your hair color. All it does is help adjust your hair's tone by fixing, enhancing, and neutralizing the unwanted undertones. It refreshes your hair to the actual color you desire. Read on to see some of the best toners for white hair available in the market.
Our Top Picks
10 Best Toners For White Hair Of 2023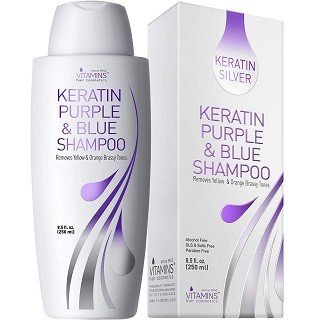 This is one of the best toners for white hair shampoo with intense pigment to neutralize brassiness. It is a color deposit formula that removes yellow and brassy tones leaving your hair all white. It is simply a color corrector and lighter for bleached blond brunette, highlighted ombre, and balayage.
This toner offers professional deep cleansing and clarifying effects. It is made with keratin, Moroccan argan, and essential oil extract to hydrate your hair and make it look shiny.
This formula is safe to use and has an anti-frizz moisturizing treatment that makes coarse, thick, and curly hair shine and shimmer. It offers intensive restoration to extremely brittle chemically treated and dyed hair.
This is a silicone-free creamy gel conditioner that is infused with purple toning pigments. They help to neutralize the unwanted brassy and yellow tones from gray, white, or platinum blonde hair. As this conditioner neutralizes the unwanted tones on your white hair, it hydrates your hair fibers and completely detangles them. Your hair instantly regains its softness and bounces back.
The conditioner's key ingredients include Okara extract, a high-quality plant-based extract from soybeans that helps reinforce your hair's natural structure. It is rich in amino acids and cysteine, which helps to repair your hair.
The other ingredient is tonic violet pigment, which complements to yellow on the chromatic circle. When applied to white hair, violet pigments help to neutralize yellow tones without coloring the hair.
This semi-permanent conditioning hair dye will help you kick serious brass on your white hair. The toner deposits cool platinum tones that maintain your hair color without coloring it. This formula is non-damaging and safe to use on all hair types. You do not need to add peroxide to see the results.
It is made with color-enhancing keratin complex for a more lasting intense vivid color. This toner will serve your hair up to 35 shampoos, and you can mix and match it to get multi-tonal hair, ombre, or holographic hues.
This semi-permanent hair color cream conditions and nourishes your strands and prevents breakage and overdrying, leaving hair frizz-free, silky, soft, and looking healthy.
This is a moisturizing conditioner that is designed for people with dyed white, gray, and silver hair. It is formulated with biotin and vitamin E to restore moisture and tame frizz. It infuses your hair strands with protective antioxidants and hydrating lipids that restore shine and flexibility from within.
It has an adaptive pro-V nutrient blend that offers shade-specific nutrition so every inch of every strand of hair can stand out.
This sulfate and paraben-free conditioner soften white hair without weighing down at the roots. This formula not only maintains your vibrant white color but also strengthens your hair at the core and restores its softness.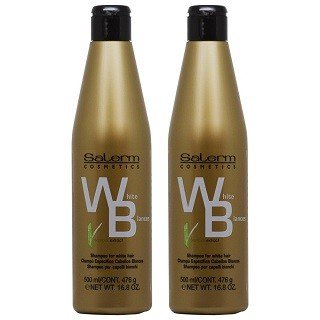 If you want to keep your hair looking brilliantly clean and white, go for this Salerm White Hair Shampoo. Apart from thoroughly cleansing your hair, this shampoo adds a touch of color that removes any yellow tones or brassiness on your white hair.
This shampoo maintains the perfect balance of color on white or gray hair to ensure your hair color stays vibrant, healthy, and clean. The formula is made with a combination of natural coloring agents that gives you the right hint of violet to neutralize the yellow hues.
Whether you want deep toning or pastel toning for your white hair, Schwarzkopf Professional Blond Toning is your go-to solution. It offers an easy and versatile application and helps neutralize unwanted warm tones.
It is a PH-neutral application mixture that has integrated bond-enforcing hydro lock technology for improved moisturization and minimized hair damage. This all-blonde toner contains support polymers and can be mixed to create your own customized look.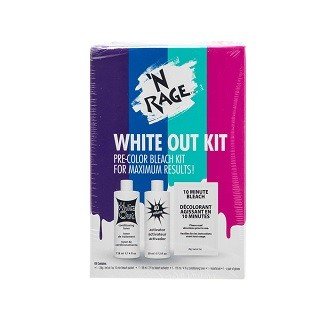 This is an all-in-one bleach kit that offers vivid, long-lasting color by pre-lightening white hair and getting rid of yellow brassiness. This toner is perfect for home and salon use and helps eliminate dullness resulting in brighter white hair.
This formula is ideal for all hair types and textures and is very easy to apply with super-fast results. Bleaching your hair with this formula helps you achieve the more intense hair color that you always want. Apart from toning your hair, N Rage Bleach & Toner Kit is great for frosting and highlighting.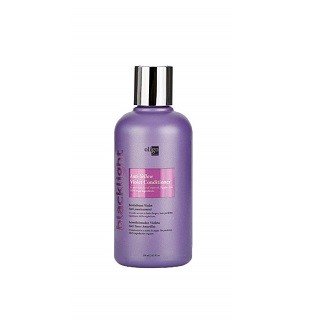 This sulfate-free toning hair conditioner removes brassy tones on your white hair. The formula is enriched with natural ingredients like 11 amino acids and argan oil which are known for their moisturizing and strengthening the hair.
The shampoo is very easy to use. You only need to apply a generous amount on clean damp hair, leave it for 2-5 minutes, and rinse.
This purple toner for brassy hair can be mixed with the blacklight blue conditioner to customize the dye deposits. This conditioner smells great, lasts for a long time, and takes the yellow tinge out of your white or blonde hair.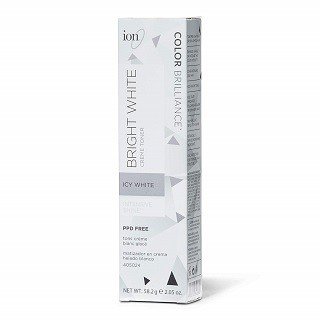 This icy white cream toner removes unwanted brassy tones for white hair or warm tones in hair. The formula has a crème consistency that provides an easy application and provides maximum light reflection and shine on your hair.
This formula can also be mixed with multiple shades to create a multi-tone effect on your hair. This toner can be used on wet or dry hair; however, you get a faster absorption of color pigmentation on dry hair.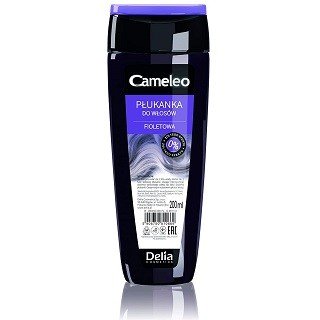 This is one of the best toners for white hair that will restore your hair's sheen and natural beauty. It is an anti-yellowing formula that removes brassiness, yellow shades, and warm tones on white hair. It provides long-lasting results with a vivid hair color that looks healthy. This formula care for your hair and gently brightens it.
It is ideal for blond, gray, bleached, and highlighted hair. The intensity and the final shade of your hair will highly depend on the amount of rinse added.
Conclusion
Maintaining a vibrant white hair color can be challenging as, over time, you may develop yellow shades in some of your hair strands that will damage your gorgeous look. That is why toners for white hair are available to ensure that your hair maintains its color and looks healthy and moisturized.
Most of the best toners for white hair are made with beneficial plant-based ingredients that help to hydrate your hair prevent breakage, and restore its shine. These toners fix and neutralize unwanted undertones, ensuring that your hair color is always vibrant. With these toners for white hair, say goodbye to the annoying warm tones on your hair.
About Author (Kelly V. Lampkin)
Kelly V. Lampkin is a hair care blogger who writes about various topics related to hair care, including hair styles, hair products, and hair health. She is passionate about helping people achieve healthy, beautiful hair and shares her knowledge and experience through her blog. Whether you're looking for tips on how to style your hair or advice on how to care for damaged locks, TheApexBeauty's blog is a great resource for anyone interested in hair care.