Fixing broken eyeshadow is essential since it saves some money that would have been used to buy a new palette and saves time too. It is not rare to have that moment where your favorite eyeshadow palette slips and you are left with a crumbled mess. Luckily, with these solutions, you do not have to buy a new palette.
One of the known hacks is using rubbing alcohol.
Crush the huge chunks of eyeshadow with a toothpick and pour a little rubbing alcohol into it till it is well saturated. To smoothen the mixture, use a spoon, your finger or coin to flatten it out.
Wait for some time till the eyeshadow dries ad hardens completely. Within no time, the eyeshadow will be as good as new. Another substitute for rubbing alcohol is water. Following the same steps and your eyeshadow is fixed easily.
Some people are not big fans of alcohol in their makeup. If you are one of them, alcohol-free makeup wipes are also another solution to this problem.
You crush the eyeshadow into small pieces and press down the makeup wipe to the eyeshadow. Hold down the pressure for around 5 to10 minutes and within no time; your eyeshadow is back to normal.
Another way to fix broken eyeshadow is by using a setting spray.
Setting spray is a cosmetic product designed to preserve applied makeup to stay for a long period. There is no difference in the procedure. Spray it on crushed eyeshadow and press it down till it smoothens; you will notice the same results as with all the other procedures in no time. Your eyeshadow is fixed.
These are the best and most cost-effective solutions to fix a broken eyeshadow, not to mention easy and fast.
About Author (Nina J. Erickson)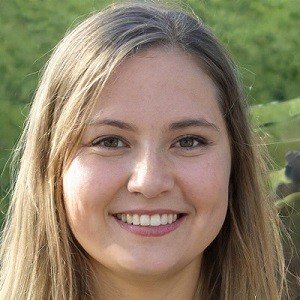 Nina J. Erickson is a makeup blog author who writes about the latest trends and techniques in beauty. With a passion for all things makeup, Nina shares her insights and expertise with her readers, helping them achieve their desired looks and feel confident in their skin. Whether she's reviewing the newest products or offering step-by-step guides, TheApexBeauty's blog is a go-to resource for anyone interested in makeup.