Last Updated on September 6, 2022
Most eyeshadows come in three categories: lights, medium and dark shades. The lightest matte shade in an eyeshadow palette is what is applied first.
It is applied to your brow bone and the inner corners of your eyes and used as a primer that helps your makeup stay on for long. These spots reflect maximum light and add an interesting contrast to the darker shades to be applied next.
Then there is the medium shade, which is essentially the base that creates the makeup look intended. The medium shade is reliable for a natural makeup look to create some glam.
Finally, the dark shades in the palette are the liners and contours. These are the steps on how to use an eyeshadow palette.
Decide on what look to settle with
It is important to figure out what look you are trying to create. This will help choose the colors that are categorized in the palette. If you aim for an easy look, the light shades will do the trick; if it's a minimal glitter, the medium shade and a bold and dramatic look, the dark shades work.
Apply eyeshadow primer
This helps in helping the eye makeup not smudge due to natural oil on the skin and helps the makeup last longer. Apply the eyeshadow primer using your finger or light makeup brush on the upper lash and brow bones.
Create your base
This helps achieve a natural look for your makeup. You use neutral that is darker than your natural skin tone. Apply it with a thick eyeshadow brush and spread the color on the eyelid.
Depending on the look you are settling for, the base color determines if the look is a dramatic smoky eye or just a basic everyday look that only covers the crease of your eye.
Pick your crease shade
Next, you will dip a less thick makeup brush for this step. The crease shade helps define the shape of your eyelid and alter the eye shape and create depth on the lid. Next, add a deeper shade on the lash line and the lower lid to intensify the look.
This is done because dark colors attract light, making your eyes pop by adding depth and dimension in the perfect spot. Also, it should be applied swiftly along the crease of the lid where the eyelid naturally folds.
Blend and highlight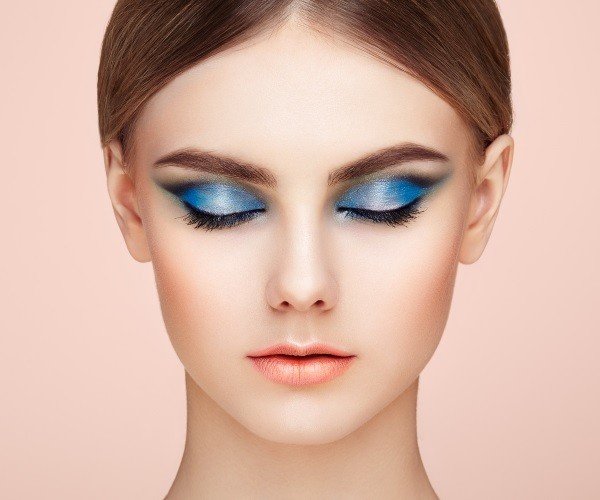 There could be an inconsistent pattern forming harsh lines with all the mixed colors and shades. Using a blending brush, smooth out where all the colored shades crash until there is a blend.
Add a highlighter with the lightest color, preferably shimmery, under your brow bones and in the inner corner of your eyes to pop the eye makeup. A pencil directly under the brow also makes your eye pop.
Finish with a few coats of mascara on your eyelashes and you are good to go.