The difference between finishing powder and setting powder is a tricky one. The industry now appears to sell these items as the same. Hence, obscuring their actual applications and benefits.
We understand if you are not sure of the difference between these two makeup products. At first glance, the two items appear to be identical (they come in either loose powder or compact form). And sometimes used alternately.
They are, nevertheless, two distinct products that produce two quite different outcomes. If you are ready to figure out the difference between setting powder and finishing powder, this is the right place for you.
We'll go over the differences between the two so that you will be informed before deciding on which to buy and when to buy. Read on to know the functions of each.
Setting Powder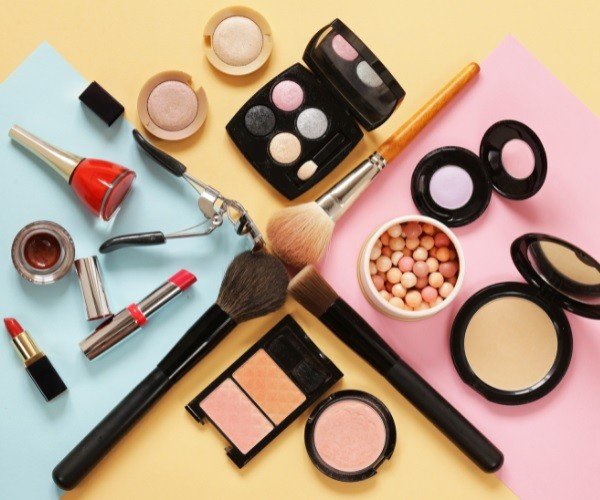 The function of setting powder is to keep your makeup in place throughout the day and night. This powder absorbs excess oils from the skin and liquid foundation products. Thus, allowing liquid makeup to stay on for longer.
This keeps you from becoming a greasy mess with foundation trickling down your face a few hours after applying makeup. The best setting powders are used to keep the foundation in place by preventing it from rubbing off.
They came in two basic forms: loose and pressed. They can be transparent or slightly colored to match your skin tone. The ideal type of setting powder is entirely a question of personal opinion.
If you have oily skin or use a liquid foundation, you should go for loose powder. Touch-ups can be a distant memory with the appropriate setting powder. It is applied over liquid foundation and concealer to keep wet products in place. Also to prevent them from transferring to your hands, phone, and so on.
Finishing Powder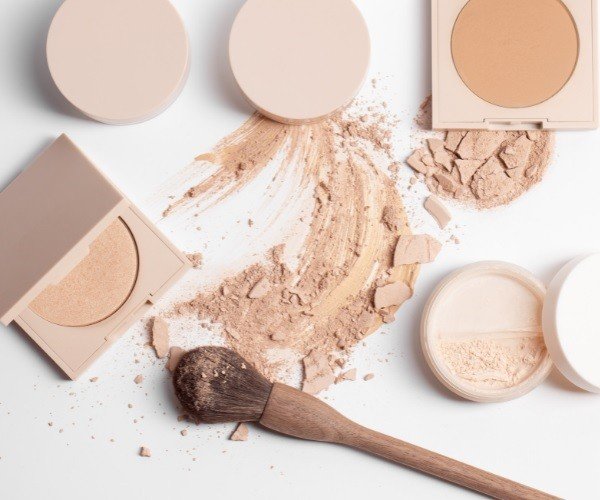 As the name implies, finishing powder is used when applying all your makeup products. It is used for smoothening out the products on your face. This powder may be labeled 'HD,' indicating that you can only use it with a high-definition camera.
While this product isn't ideal for everyday usage, it's ideal for situations when you'll be in front of camera flashes. If you are excessive while applying bronzer or blush, you can use a finishing powder to blend and balance it out.
A Finishing powder is translucent and has a very fine texture. It's available in two forms: loose powder and pressed powder. You can achieve A mattifying or bright look with this powder. Finishing powder can help reduce shine if you are on the oily side.
However, it provides a beautiful glow and natural sheen for those with dry skin. It leaves a perfect, camera-ready look. For a great look blend thoroughly with a flat-top or powder brush.
The difference between setting powder and finishing powder
The difference between the two powders is that a finishing powder smooths things out. But a setting powder ensures that they last. So, if you are bothered with uneven texture (due to fine creases or acne scars).
Or if you want to seem like you're wearing an airbrushed Instagram filter, consider adding a finishing powder to your makeup routine. A setting powder might help you get more use out of your makeup if you want it to last longer.
Another difference between setting powder and finishing powder is that you can apply setting powder many times a day to control oil. Besides, it will not show a camera cast. However, if you use too much finishing powder, it will show off a white cast when in front of a camera.
Another difference between setting powder and finishing powder is in its application. You can apply a setting powder by using a damp blender to press it on the t-zones and the undereye.
Make sure you press and not drag so as not to mess up your glam look. While you can apply a finishing powder with a flat-top or powder brush to lightly dust it on your face.
Setting powder vs Finishing powder: which to use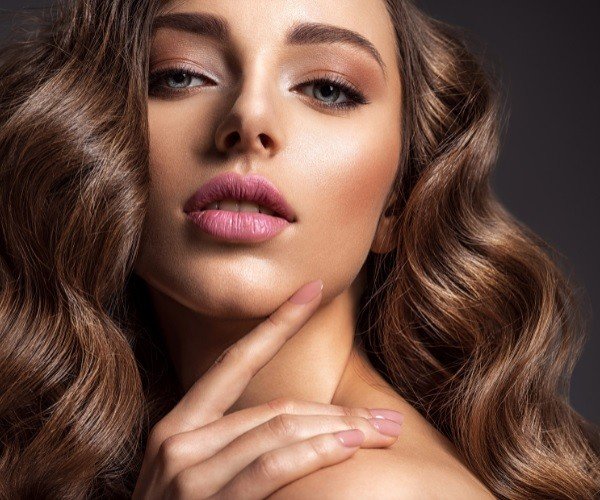 The best thing about these products is that you can use them together. All liquid makeup products come first, followed by setting powder to seal everything in and a little dusting of finishing powder.
Always remember that finishing powder goes last. We also recommend using the finishing powders sparingly. Tap out any excess before you brush them over your face. Then focus the finishing powder on the areas you applied setting powder.
Everyone should have a setting powder in their makeup bag. Especially if you have oily skin or wish to absorb excess oil and sweat, even if you have very dry skin, you need a setting powder application; only use it more sparingly.
Finishing powder is ideal for those who will be on camera and want their skin to appear filtered and beautiful. Many setting powders now provide some finishing powder benefits.
But, you should know that this is not a guarantee that you can use a setting powder as a finishing powder. So, if you're looking for a setting powder that does more than just set, make sure you read the benefits. Do this to ensure that it also gives a finishing benefit besides setting.
Some recommended products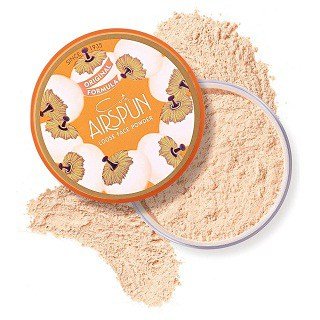 Coty Airspun faces powder in translucent finishing powder that gives more coverage. It helps to reduce wrinkles, acne, and other imperfections. Also, it gives your face a smooth and soft look.
To minimize pores and manage shine, use a dermablend translucent finishing powder. You can use it to set makeup, concealer, and foundation. Face powder has a whitish appearance but applies clearly. It especially gives a matte finish that lasts all day.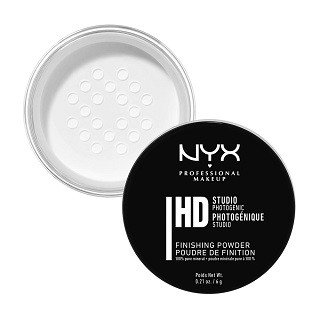 It's great for soaking oil, setting makeup, or wearing on its own for a matte finish.
Its ultra-sheer, loose powder formula balances out makeup, making it suitable for all skin tones. Remember to use a small amount of this finishing powder because a little goes a long way.
It is used to set the foundation, bake, highlight, contour, or use as an all-over face powder. With this setting powder, you never look ashy with a camera flash. Also, it stays on for several hours and keeps your skin matte.
About Author (Nina J. Erickson)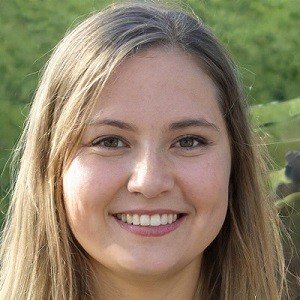 Nina J. Erickson is a makeup blog author who writes about the latest trends and techniques in beauty. With a passion for all things makeup, Nina shares her insights and expertise with her readers, helping them achieve their desired looks and feel confident in their skin. Whether she's reviewing the newest products or offering step-by-step guides, TheApexBeauty's blog is a go-to resource for anyone interested in makeup.