One essential makeup product that every woman should have in their collection. Because of this many ladies have a lot of concealer for different purposes. One, to cover dark spots or blemishes, and two, to brighten up the face.
But there is one problem that most women face; they do not know how to use it. Knowing how and where to apply concealer on your face is as essential as having one.
As much as this makeup product can perform wonders on your face, if you do not know how to use it, then it is useless. Read on for a step-by-step guide on how and where to apply concealer. 
How to choose the perfect concealer?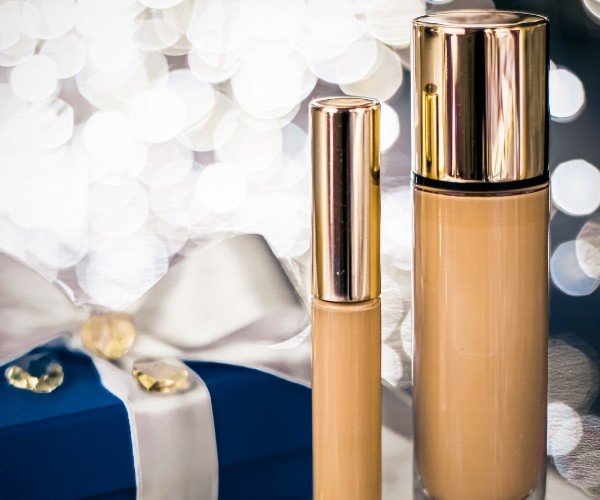 Different types of concealers are available in the market and you might find it hard to know which to choose. Don't worry; you are not alone. There is a general rule of thumb when going for concealer shade.
It says you should go for a concealer that is one or two shades lighter than your skin tone. So, stick to this, don't go for any shade darker or lighter than this so you don't look like a clown.
The type of concealer that you go for depends on your skin type. Go for a concealer with a matte finish; you should stay away from liquid products. However, ensure that you set it with translucent powder. For dry skin, go for a creamy or liquid concealer.
Should you apply concealer before or after foundation?
When picking which of these makeup products to use first, know that there is a general rule of thumb. It says that foundation first, concealer next. This is because foundation serves as the base for an even skin tone. The only exception to this rule of thumb is when you are color-correcting. In this case, you apply concealer first, then the foundation follows.
How to use concealer?
There is no one way of using a concealer. But for this article, here is a step-by-step guide on using concealer.
Step 1: Prep your face
You should start with clean, fresh, and moisturized skin. Besides, you would want your makeup to last long. And for this reason, remember to use primer on your face. It will hold your makeup and keep foundation and concealer from washing away.
Step2: Apply Foundation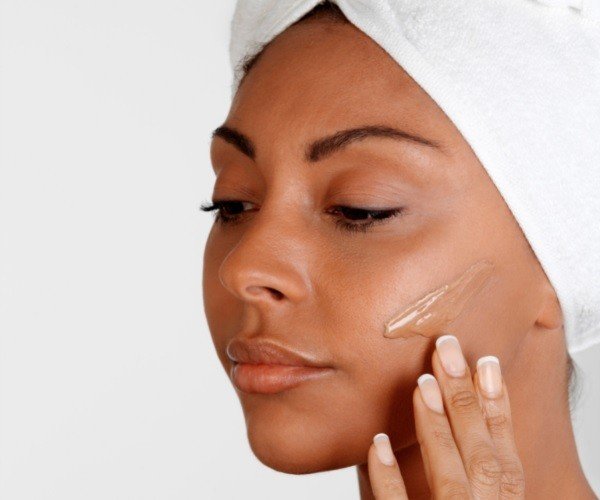 The next thing to do is go in with the base of every makeup which is the foundation. Starting with a foundation helps prevent using too much product. If you are using concealer after foundation you will only focus it on a specific area of the face that needs attention.
Thus, the makeup will not look cakey. However, if you have discoloration on your face, you might go in with a color-corrector before the foundation. This covers up every uneven color on your face.
Step 3: Apply concealer
To brighten your under-eye, use a concealer brush or finger to make several dots under your eyes; make sure it is very close to your lower lashes. After that, you can use the concealer brush or your finger to pat in the concealer.
Do not drag it so that it will not be a mess on your face, and ensure you blend it well. Follow this step to conceal other parts of your face such as the mouth, nose, chin, etc.
Step 4: Set with powder
Then set the concealer with a setting powder. It sets your face and ensures that the concealer does not crease. If you want a glowing lasting effect, you can spray a finishing spray on your face.
Where to apply concealer on the face?
Now that you know how to use concealer, you should know that you can use it for other things. So, here is a list of where to apply concealer on the face.
Prime your eyelids: priming your eyelids is vital if you want your eyeshadow to last long and keep it in place. Why buy an eyelid primer when you have a concealer. All you need do is dab your concealer on your eyelids. Then pat it in with a concealer brush or your finger till it blends well. After that, you can apply your eyeshadow and your eyeliner.
Correct your eyeliner mistake: if you are going for a cat-eye eyeliner look and it gets shaky, you can correct it with concealer. All you need to do is to put an angled brush in a concealer and use it to clean up the uneven line. This is quite easier than cleaning it up and drawing it again.
Perfect your brow: you can also use concealer to perfect your brow. How do you do this? Fill up your brows with eyebrow pencil/powder. Then use an angled brush to apply concealer under the brows, then blend it towards the eyelids. To get a defined arch, you should use it on your brows.
Plump your lips: do you want your lips to look plump? Then use a concealer; all you need is to fill the middle of your lips with a light concealer. And blend it on your lips with your finger. To finish this look, use nude lip gloss to plump it up.
Contour your face: another tip on where to apply concealer is by using it to contour your face. For this, you need two types of concealer, one that is two shades lighter and another one that is two shades darker than your skin tone. Apply the lighter one on your T-zones and the dark one on your forehead and jawline. Then finish up by blending it well.
Some Recommended Concealer
So, this is how to use concealer and where you can apply it on your face. Now that you know these, we hope you can up your concealer game to get a well-defined makeup look.
About Author (Nina J. Erickson)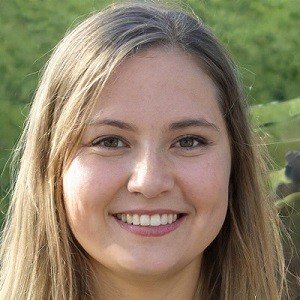 Nina J. Erickson is a makeup blog author who writes about the latest trends and techniques in beauty. With a passion for all things makeup, Nina shares her insights and expertise with her readers, helping them achieve their desired looks and feel confident in their skin. Whether she's reviewing the newest products or offering step-by-step guides, TheApexBeauty's blog is a go-to resource for anyone interested in makeup.